It's quite common among global brands to collaborate with moviemakers so that their products can land a small part in a movie – it's called 'product placement'. On the other hand, the actors have to act in something, and even a "basic" sneaker can be a means of building character. I found six pairs of sneakers that have not only appeared in popular movies/TV shows, but that you can also buy in our online store.
Forrest Gump (1994)
Model: Nike Cortez

Nike's Cortez silhouette is one of the most iconic ever, and that's partly thanks to the Oscar-winning movie Forrest Gump. Originally, it was a walking/trekking shoe, but today it's more of a lifestyle sneaker – it's up to you if you want to go to lunch in them, or take a jog across the States like Forrest.
Fast Times at Ridgemont High (1982)
Model: Vans Slip-On
It's up to you to decide, whether the scene below represents what the Checkerboard Slip-Ons stand for. What's important is, that the same exact silhouette in the same exact colorway is still at the top of the sales list of not only Vans, but Footshop too.
Stranger Things (2016)

Model: Nike Cortez

Forrest Gump isn't the only place Nike's Cortez silhouette starred in – it also appeared in the Netflix show Stranger Things, which takes place in the 80's. In the show, the sneakers belong to Steve Harrington, and you can spot them in both the OG version and the 'upside down' black-and-white colorway.
source: Stranger Things

source: Stranger Things
Model: Converse All-Star
A lot of sneakers appeared on Stranger Things. Another silhouette worth mentioning is the Converse All-Star, which was worn by Eleven in the first series.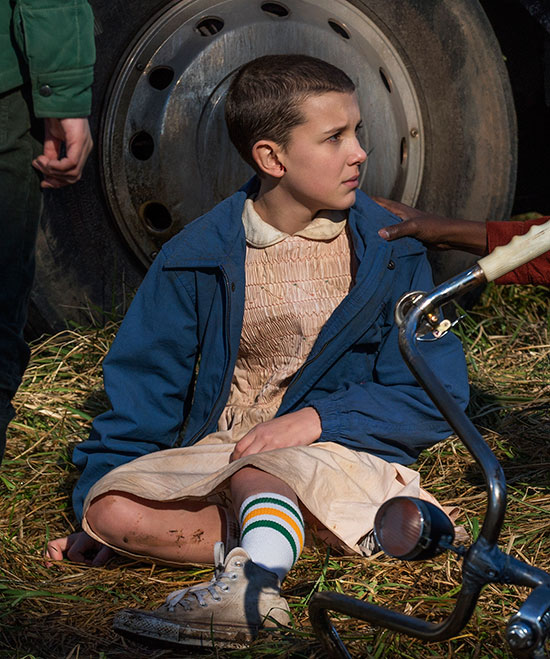 Scott Pilgrim vs. the World (2010)
Model: adidas Superstar
! Spoiler alert ! The adidas Superstar silhouette entered production in 1969, but it wasn't until 2010 when Scott Pilgrim wore them on his mission to beat the last evil ex. It could be partly because of his Superstars that he came out victorious and earned his 'forever after' with Ramona. How else can you explain that it's 2019 and the adidas Superstar is still a very popular vintage silhouette. Several colorways appeared in the movie and you can find some of them in our store.
Euphoria (2019)

Model: Converse Chuck Taylor 70

The Chuck Taylor 70's are the vintage predecessor to the All-Stars, and vintage silhouettes are what's going on in the sneaker world right now. That's probably why they appeared in the new show Euphoria, where they're inseparable from Rue's feet.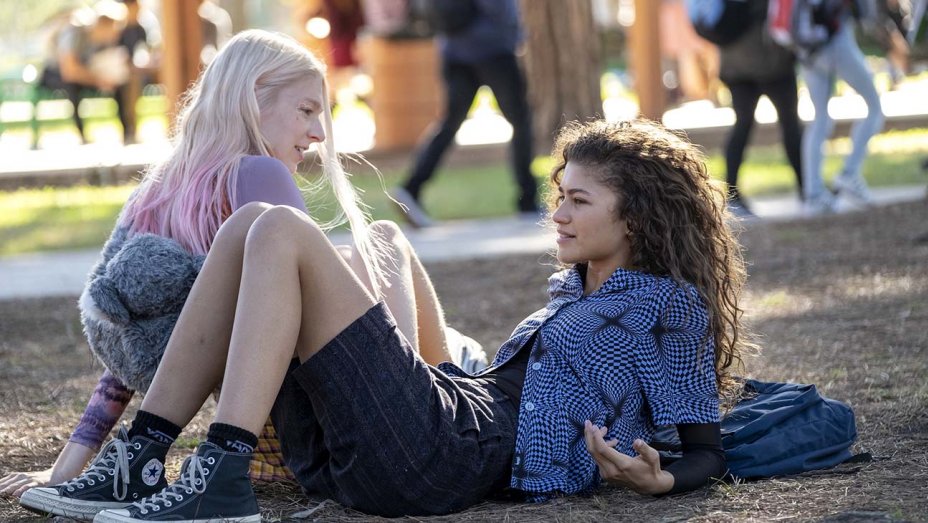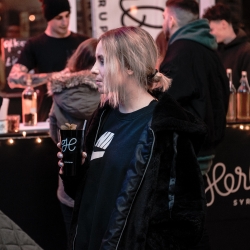 Latest posts by Tereza Jednička
(see all)