Reebok's Zig Kinetica silhouette debuted at the end of this February, but since then it managed to make its way around the whole world. Proof of this is that we're almost completely sold out, and that Instagram profiles are filling up with posts tagged with #ZigKinetica. I spent almost two hours of scrolling to find the most interesting ones for you – with names such as Gigi Hadid or Cash Nasty.
Before you start scrolling through the Instagram window, play this short video that Cardi B prepared for Reebok in February.
Why Reebok Zig Kinetica?
Reebok Zig Kinetica presents the ideal combination of performance, lifestyle and fashion. With their unique zig zag sole, they offer maximal support and are perfect for heading out on the streets. With their successful collaborations, Reebok proves that they're lifestyle sneakers with the potential to cross over into the world of fashion – to name a couple, the ones with KENZO Minami and Billionaire Boys Club should be enough. However, it's still only the start of the year and more collaborations are already on the way.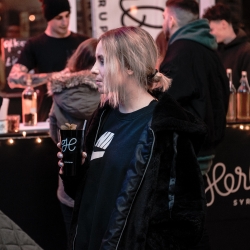 Latest posts by Tereza Jednička
(see all)