The outdoor brand Helly Hansen was founded in Norway more then 140 years ago. To this day, it has remained one of the leading suppliers of functional sailing and skiing equipment. In the 90's, the brand also found their niche in the world of hip hop and streetwear, thanks to its distinctive designs.  Recently, the brand teamed up with Puma and released a 90's-inspired collection. The launch event happend on Tuesday in Oslo, and Footshop's Shoe Dog Peter Kovkou Kováč was there along with Renne Dang – here's what they have to tell you about it.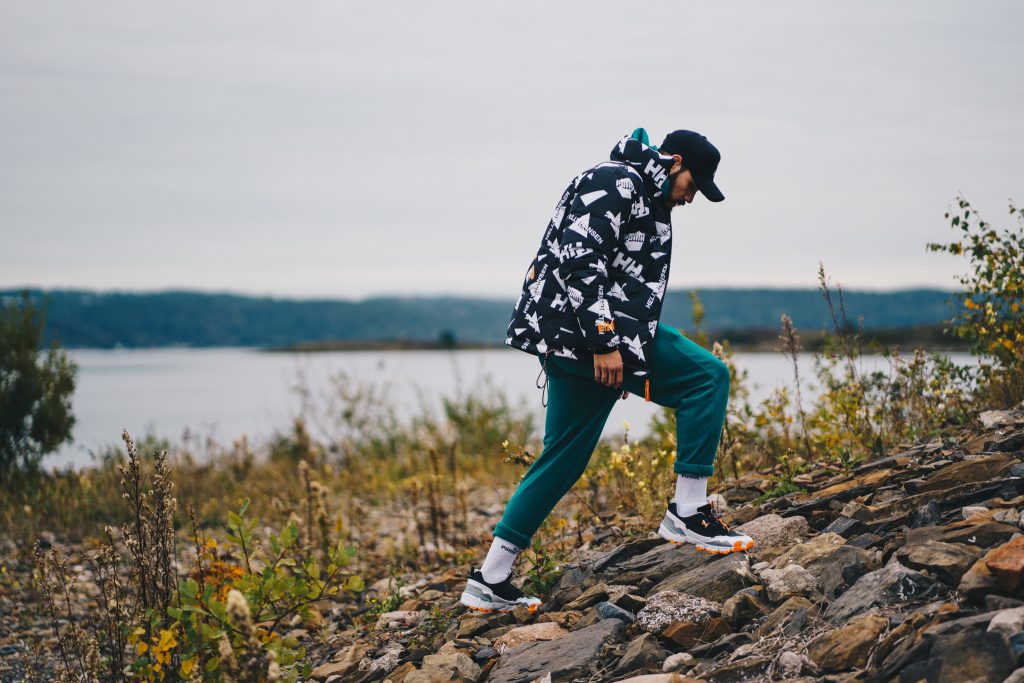 How was your stay at Oslo?
Renne: Beautiful. I loved the minimalistic architecture and design. It made a nice impression on me, but it was quite cold.
Kovkou: It's a remarkable town. Very peaceful, quiet and beautiful to look at. Every second hand, Chinese takeaway or nail salon is perfectly designed. It was really quiet on the streets, which is probably because about 40 percent of the cars there are powered by electricity.
What about the launch event? Could you describe it?
Renne: Everything was perfect. We were taken good care of from start to finish, and there was no problem regarding the program and service.
Kovkou: It was one of the best events I've been to. The collaborative collection was displayed in its natural habitat, where it was designed to function.
What about the collection itself?
Renne: It suprised me. In the past, i viewed Helly Hansen as a really outdoors/sports brand. Their collaboration with Puma is a pleasant mix of functionality and streetwear. Especially the materials themselves.
Kovkou: I hold it in high regard, thanks to the way it was displayed. All of the pieces are comfortable and made from pleasant, but weather-resistant materials.
What piece from the collection do you like the most?
Renne: I probably like the Trailfox sneakers the most, in combination with the reversible puffer jacket.
Kovkou: Same as Renne – my favorites are the Trailfox sneakers. I also like the black hoodie with the brands' joint logo, which is made from the most comfortable materials to make it into my wardrobe so far.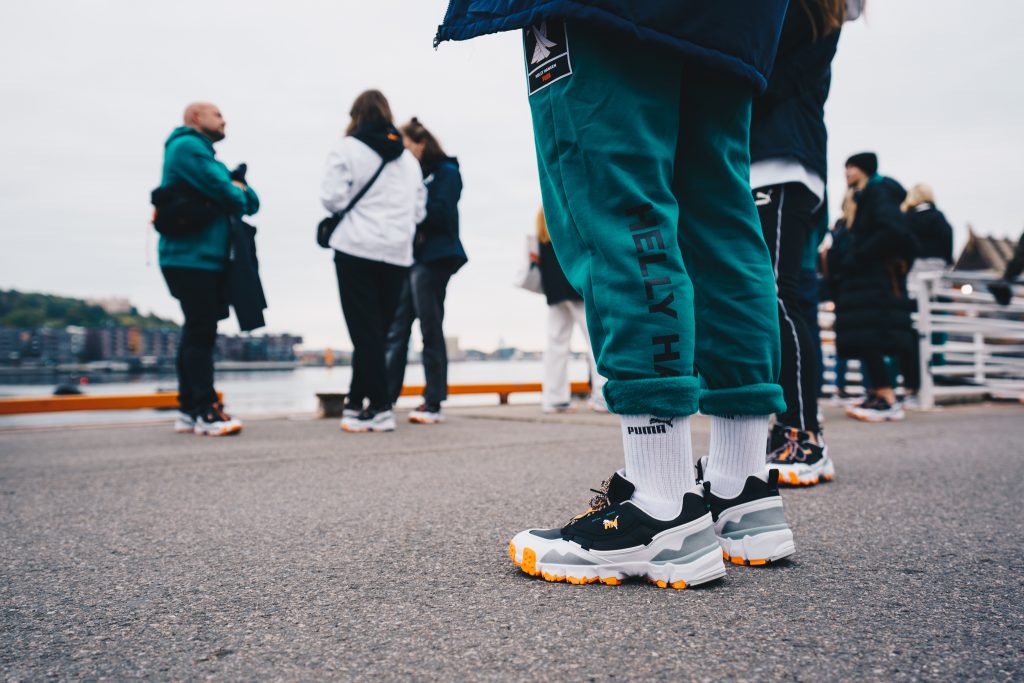 If you're further interested in the whole story about the Puma x Helly Hansen collection, visit 1000sneakers, where Kovkou described it for you.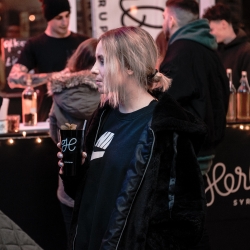 Latest posts by Tereza Jednička
(see all)