Patrik Adamec was born in Chomutov, but his childhood and personality was greatly influenced by the decade he spent with his parents in Florida. After returning to the Czech Republic, Patrik started pursuing music and art, playing the saxophone and studying painting and graphical design techniques. He chose to utilize his arts education and experience from the family company by studying architecture and industrial design at ČVUT. However, he soon realised he wanted to switch his field of expertise and enrolled at the Academy of Arts in 2017.

How did you get to studying at AVU? Or to put it in a different way, how does someone go from studying at the more technically focused ČVUT to the purely artistic AVU?
The whole time I felt that one way or another, I wanted to be a sculptor, even when I started studying architecture at ČVUT. Some time after that, I switched to industrial design – this was still at ČVUT. I studied that for two years, but I felt more and more that I need to express myself more freely. So eventually I decided to apply to AVU. I knew it was the right move and it worked out on the first try.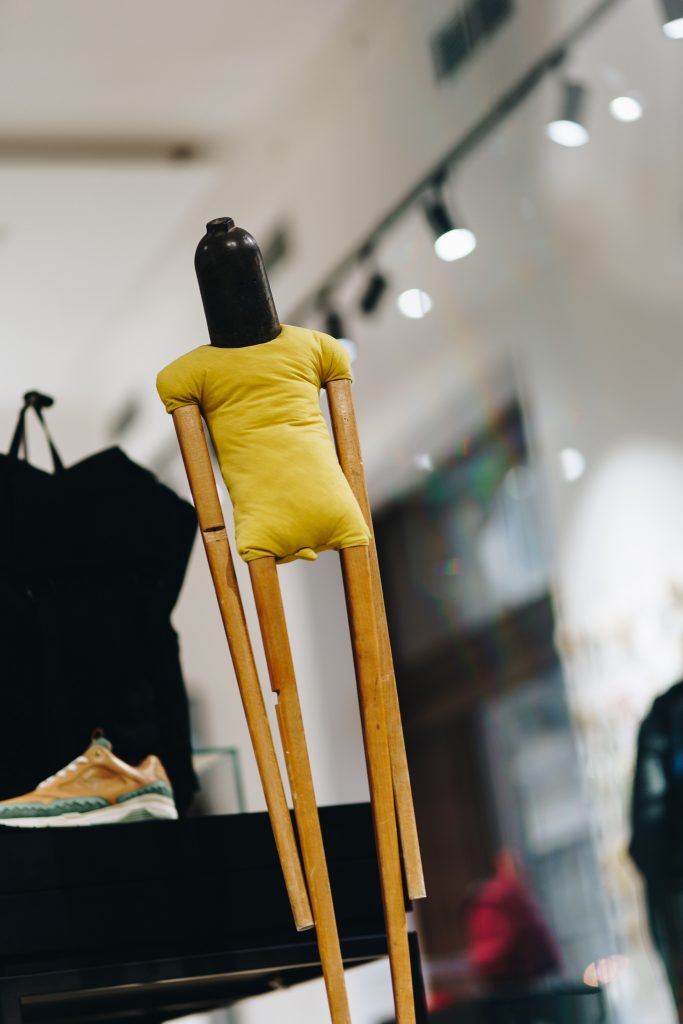 How would you compare these two institutions?
The Academy is completely different from ČVUT. People say that it's easy, but I still put as much effort into it as possible. At the same time, there isn't as much pressure from the school as there was at ČVUT, where preparing for exams took two to three months. At AVU, I have a whole year to focus on my work. At the moment, I'm working on a personal research of vacuuming objects, which I've been doing since my first year, I'm in my third year now. I constantly make improvements and I feel like I could do this my whole life. Which is something my professors have also mentioned, based on the way I work, where I'm focused and what energy I have.

Where did you get the inspiration to create the series Drunks, which are objects that you deform by vacuuming them?
It has to do with my part-time job at the bar Cobra, where I worked at for two years. The time I spent there was really intense, mainly because it was a new establishment at a frequented place at Letná. Some of the evenings were quite hectic, and you met some interesting people there. As it goes with bars, I also met people who were drunk and tactless, which would be one of the negative aspects of this kind of job. While studying at AVU, I started experimenting with what I see around me, which were mainly people from the point of view of behind the bar. I started to connect these and make portraits. What I found interesting was that people can change beyond recognition in an instant, and I tried to transform this negative trait into a positive one. The results were humorous portraits of drunk people.
How did people react to the first viewing of this series?
The first exhibition was at the /KLAUZURY/ nevim jak se řeknou anglicky, where I had 56 paintings. From the start, the reception was very positive. Everyone who sees these portraits is excited and has a laugh, even though they probably shouldn't. The reaction I probably enjoyed the most was one specific person's, who, at the exhibition held by The Chemistry Gallery in Holešovice, was looking at a picture of himself. I was smiling and thinking to myself: 'yeah, that's you'.

An important topic for contemporary sculptors is the environmental footprint left by their work. How do you personally deal with this aspect?
I myself feel that this topic is discussed by sculptors more and more lately. I have to admit that my work can't be done without using chemicals and other materials. I try to primarily create from leftover materials, which I get for example from the upholstery. I find the materials that other people think of as useless interesting, and if I'm not happy with a sculpture, I destroy it and reuse the materials in a new sculpture. For example, with Drunks an important element are bottle caps that I collected during my work as a bartender. Sometimes, it's just things I find on the street. I have a huge bag full of bottle caps at home. Sometimes I waited like three months for a specific bottle to be used and to get the cap.

How is this series going to evolve in the future?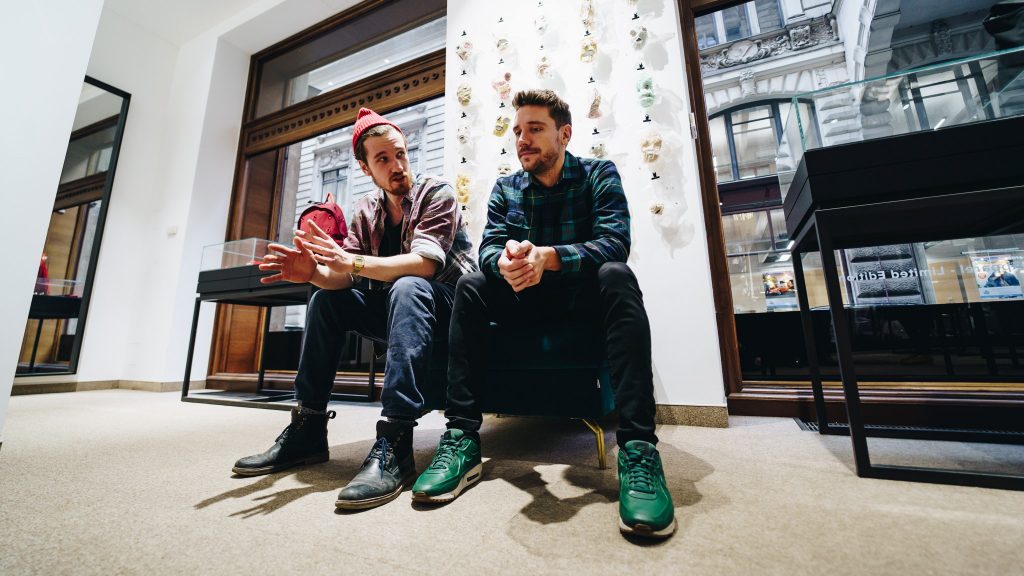 I have a big plan that focuses on the oil industry. I would like to create a two meter large face, where I would use oil barrels, tires and chemical tanks instead of bottle caps. But vacuuming has its own inherent limitations, the larger an object is, the easier it gets damaged.

How large was the biggest object you've vacuumed?
Metr dvacet na dva metry.

What are you working on at the moment and what are your plans for the future?
Currently, I'm looking for technology that would enable me to vacuum objects on a larger scale. I would also like to examine the more organic and technical aspects of things we take for granted. Vacuuming transforms the objects in the context of function and utilization and creates an organic substance. I like to research these relationships and the illusions they create. For example, when someone sees the faces, they don't necessarily know what material they're made from, because the vacuuming deforms and in a certain way mystifies the object.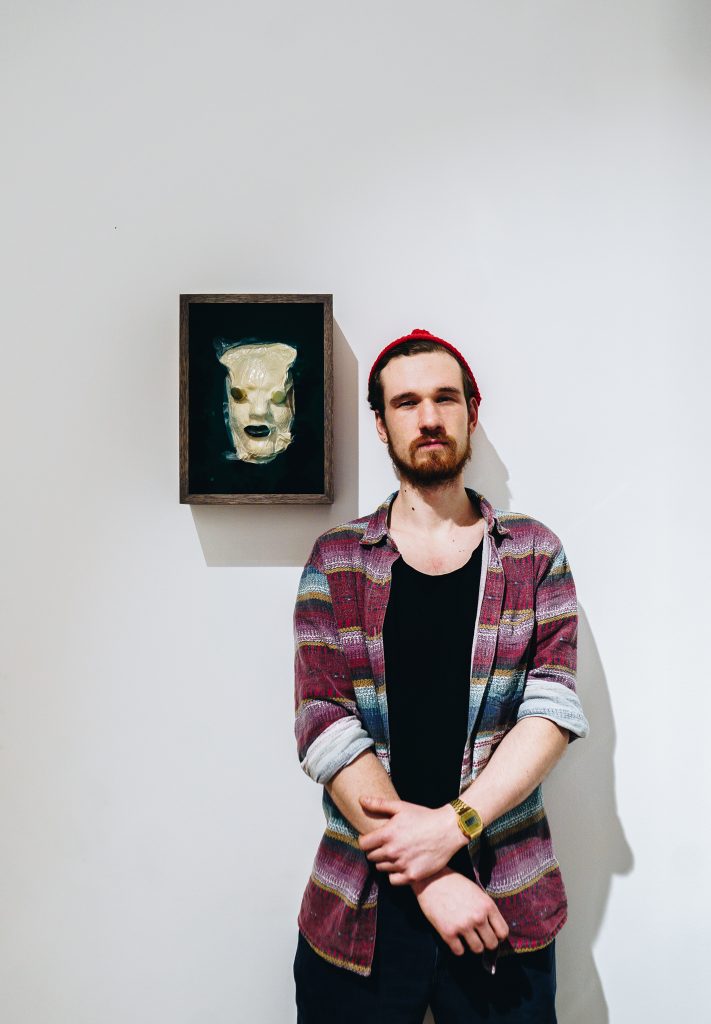 You can see the exhibition till the end of March at Footshop's Na Příkopě store in Prague.