In the art world, some dare to cross boundaries, challenge norms, and paint life in its most vibrant colors. Come immerse yourself in the fascinating world of Prague-based artist Jan Heres, whose remarkable works serve as a tribute to the LGBTQ community and an ode to individuality. As Pride Week takes center stage in Prague, Jan's art finds particular resonance, blending vibrant colors and expressive motifs to spark discussions about identity and self-presentation. In this exclusive interview, learn more about Jan's artistic journey and the inspiration he gathered during his travels in Indonesia, Valencia, and Miami.9562
How would you describe your work to someone who has never heard of you?
Well, I am a figurative painter. I'm very interested in the expressive side of things, and a few years ago, I did an internship in Indonesia, where I started painting with a lot of color. It was an important internship for me. I was in Miami later on, where I got a slightly different experience. I try to find a place that is very distinctive and expresses me. I create my own technique that I use just for my paintings.
How did you get into art in general?
I went to art school, and in my second year, I realized I wanted to pursue painting. Then I enrolled in the Academy of Fine Arts so one could say I came to art naturally. And I knew that I wanted to paint since I was 16-17 years old.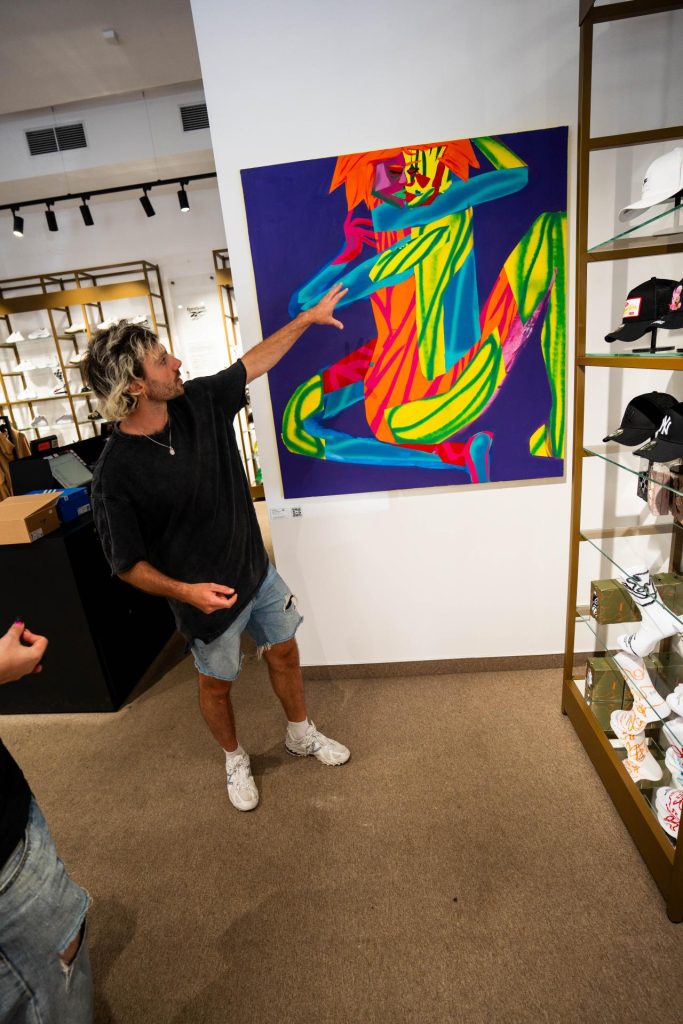 You've been on study abroad in Spain and Indonesia. How did that influence you as a person and an artist?
I spent a year in Jakarta, Indonesia, where I started painting a lot of different Hindu themes. I started using my imagination more often and painted what was on my mind. Up until then, I was painting more realistically and according to templates. However, I was able to get away from all that completely and paint more from my imagination. I was also influenced by the tropical climate – the light is different there, which inspired me to create more colorful sketches. I started paiting color-contrasting pieces after this stay. I'm still working with the same color palette now, and I'm really enjoying it. I was already painting with a lot of color in high school, but this residency took it a step further.
Where do you get your inspiration from nowadays? Do you find it in everyday things, or are you still influenced mainly by your time in Indonesia?
I take inspiration from everywhere. I'm the kind of painter who likes to observe the world around him. For example, when I was in Valencia, I painted beach motifs, beach boys, and stuff like that. Then I went to Miami, where I was doing an internship, and that's where this series that's on display here was created. I mean, it was completed here in Prague, but it's a strong reflection of what I experienced in Miami – there were drag shows in every club, and I found it very inspiring, so I started working on this series which includes themes such as LGBTQ.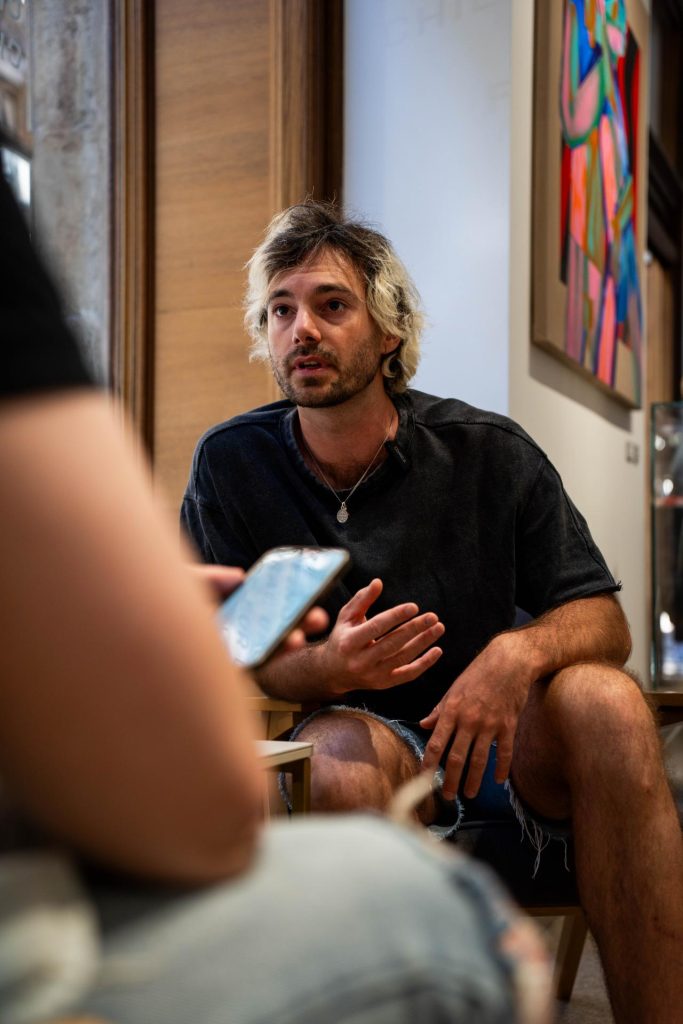 If you could choose any country to stay in for the rest of your life, which one would it be?
Haha, I honestly don't know. I loved Valencia, and Spain was very close to my heart, but so was Indonesia. But I like Prague too, so I can't give you a specific answer, I can imagine living in more places. I still haven't seen a lot of things.
Your works are quite explicit. How do you feel about the claim of our new collection "equality either exists for all or does not exist at all"?
I believe that equality should exist for all. That's why I'm also glad that Pride takes place here in Prague, that the topic is more talked about in general, and that different brands and personalities are speaking out about it. It's still not as open a topic in the Czech Republic as it is elsewhere, but there's progress which is good.
What is your relationship with streetwear and fashion?
I'm really into it. Even when I was in Miami, I noticed that fashion was so much more inclusive. I'm also a fan of Footshop and sneakers in general. Generally speaking, I'm more interested in fashion these days. I find that, like painting, it's a way of self-expression.
Do you have a favorite trend at the moment?
I love when people shop in second-hand stores and manage to coordinate the clothes well. I tend to shop in retail stores, as I always like something and then find my way to it. I like Balenciaga, for example, I'm really into their aesthetic right now.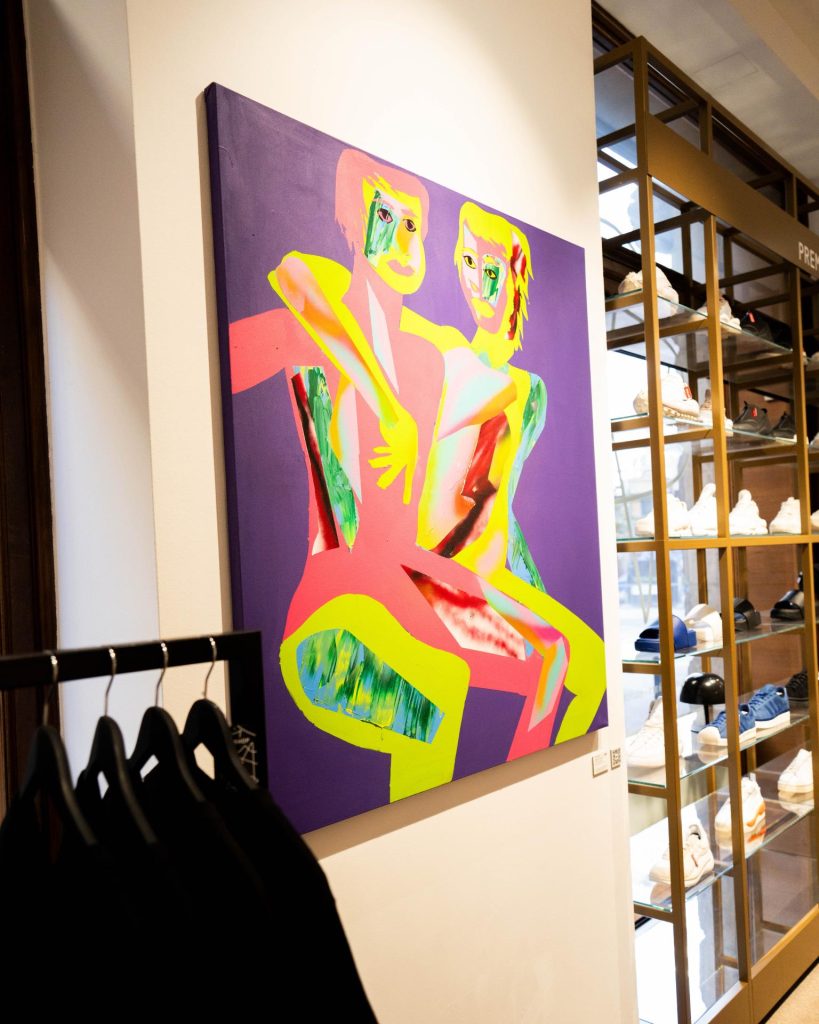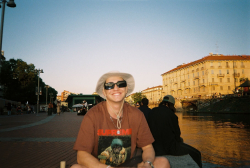 Latest posts by Mojmír Prokop
(see all)