Flavien Flavor alias MILE is a French artist from Toulouse who specialized in graffiti and street art.
You have found many surfaces suitable for your art, e.g. a van, abandoned house, chimney, trains. How was the spraying of this recycled armchair different?
I paint walls and trains with spray cans no, I loved to paint armchairs coz it's change support for me…I like to custom with my graffiti flavor.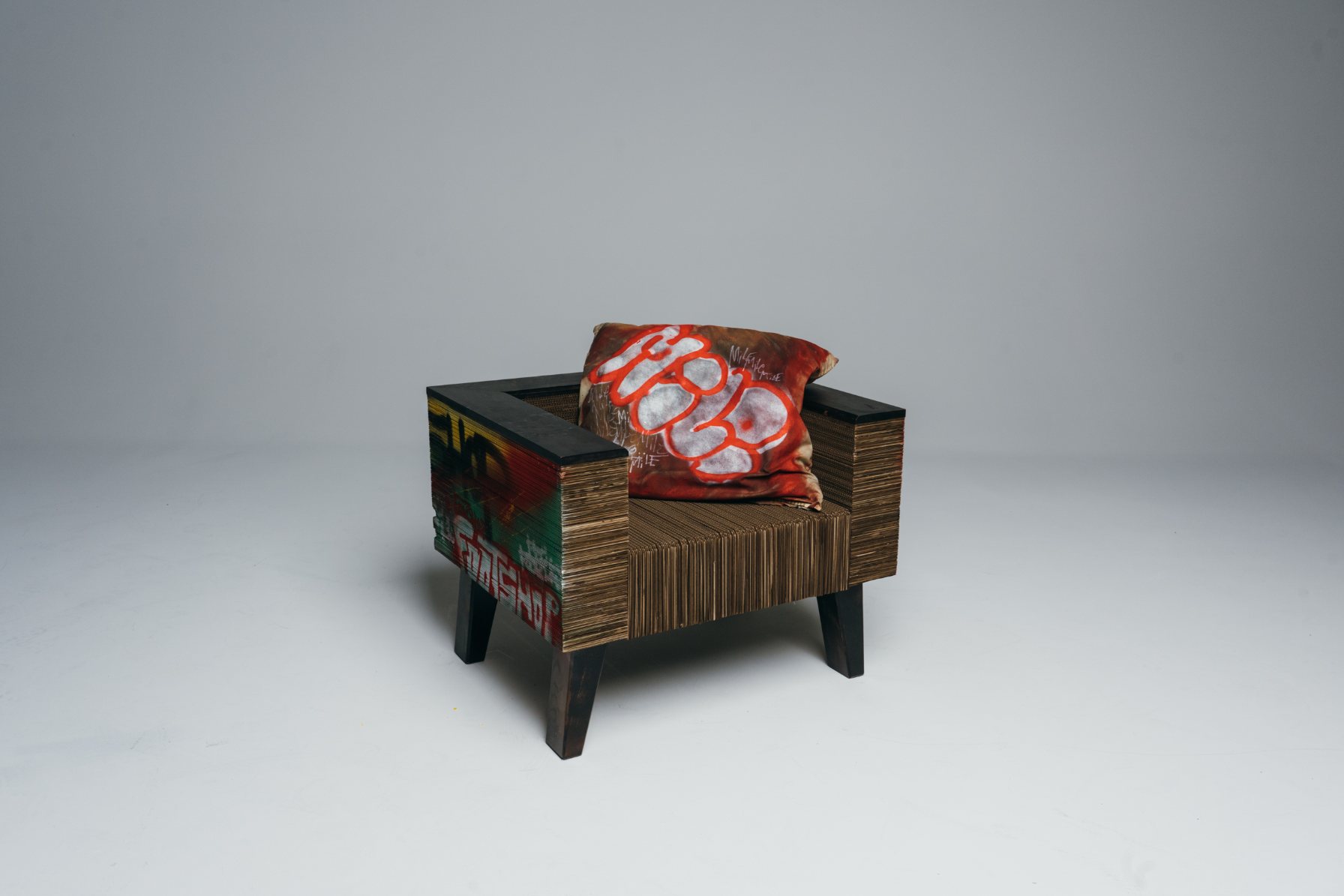 Don´ t you miss the thrill while painting on the armchair?
It's a totally different feeling than painting outside vandal to paint the chair inside my studio with music.
What do you want this chair to tell people?
Graffiti can be everywhere for everybody.
How or where do you want this chair used or to be placed?
The chair must be near the canvas And must be used as a chair with its pillow.