We live and breathe sneakers! And now we design socks for them too? Yep, you read that right. We took the most fire sneakers you can have and created the most fitting socks for them. Get ready for the most comfortable cushioning, the softest wrap around your ankles and zero roll down. When you put on our sneaker socks, they'll basically hug you. And they'll hug your sneakers from the inside, too. In the morning, you won't have to think about what socks you want to wear with your adidas Gazelle or your white Nike Air Force 1. We figured it out for you. And we haven't even mentioned the mini shoebox they'll arrive in.
Footshop's new collection of socks is for all sneakerheads. For all those who want to indulge not only their feet but also their favourite sneakers. And if anyone needs extra comfort in their sneakers, it's David Luu, professional skater, and Markéta Šimková, Olympic tennis medalist, who are the faces of this collection. We hugged both of them into our new socks and ran out to test them out. David tried tennis for the first time and Markéta brushed up on her skateboarding skills. And the result? Well… Check out the editorial, read a short interview with both protagonists and see for yourself.
We had a very fun day of photo shoots, accompanied by lots of activities and sunny weather. On a scale of 1 to 10, how tired do you feel? How did you enjoy it?
M:
Well, I'll give it about an 8. I don't do this very often and I don't completely seek it out, so for me it's more like those rare moments. But I enjoyed it and I'm so glad I could be a part of it.
D:
I'd say two. I'm not tired, the sun was shining, I learned a little bit of tennis, or actually I didn't learn anything at all, right. But I did get a few pings. It was great. We went to the skatepark, I enjoyed it, it was fun. Actually, it was so much fun taking pictures and shooting socks and doing so many cool activities. That was cool.
You both tried new things today if I'm not mistaken. David, you played tennis for the first time. What about you, Markét, have you ever skateboarded before?
M:
I did when I was a kid, but not for a long time. It's mainly because of tennis that I can't do it at all. But today I enjoyed it. It was great with David. So I'm very happy.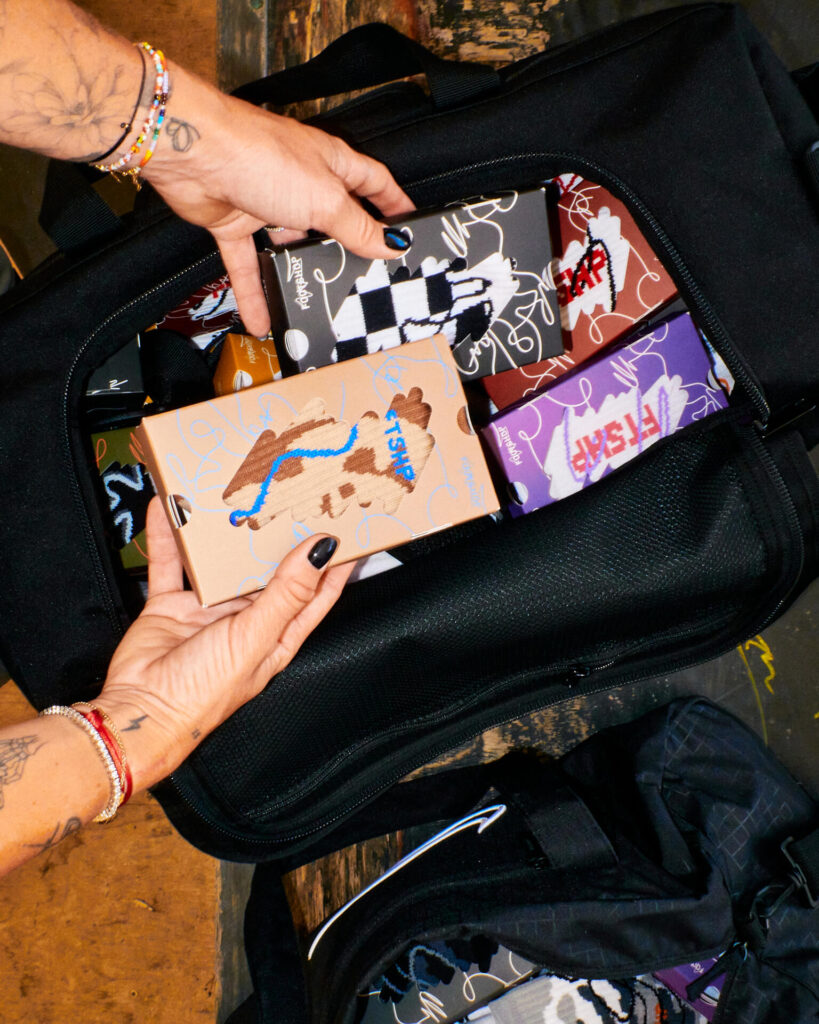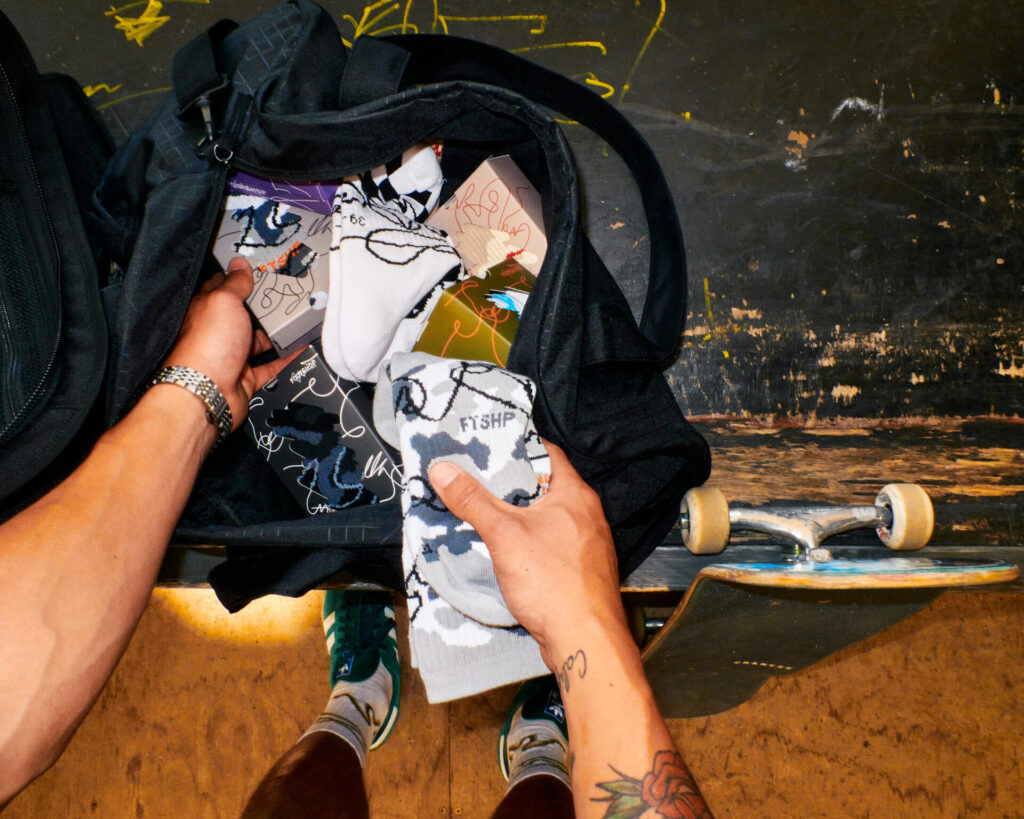 How'd you do? Are you ever gonna do another skate session?
M:
Well, if David takes me, definitely! But I had fun. Like, I'm just scared of getting hurt. But other than that, I like to snowboard in the winter. So I like that stuff.
D:
I mean, Márkéta obviously has a good foundation. You can just tell when someone gets on a skateboard. If they've already got some experience from something else. And that foundation was visible in there right away, so if she was dedicated to it, she'd be really good at it.
David, you skated today without shoes, just in socks, was that your first time too?
D:
Honestly yeah, first time. I rode barefoot once and that's fine. It's probably much better than in socks, because the socks were very slippery. We were at Štvanice, where there was some pollen or something flying, so it was very slippery on the skate. One time I slipped and I fell heavily, but I did one good trick there, so it was fine. But I don't recommend it to anybody. Friends, don't  ride in socks, really. I almost killed myself today.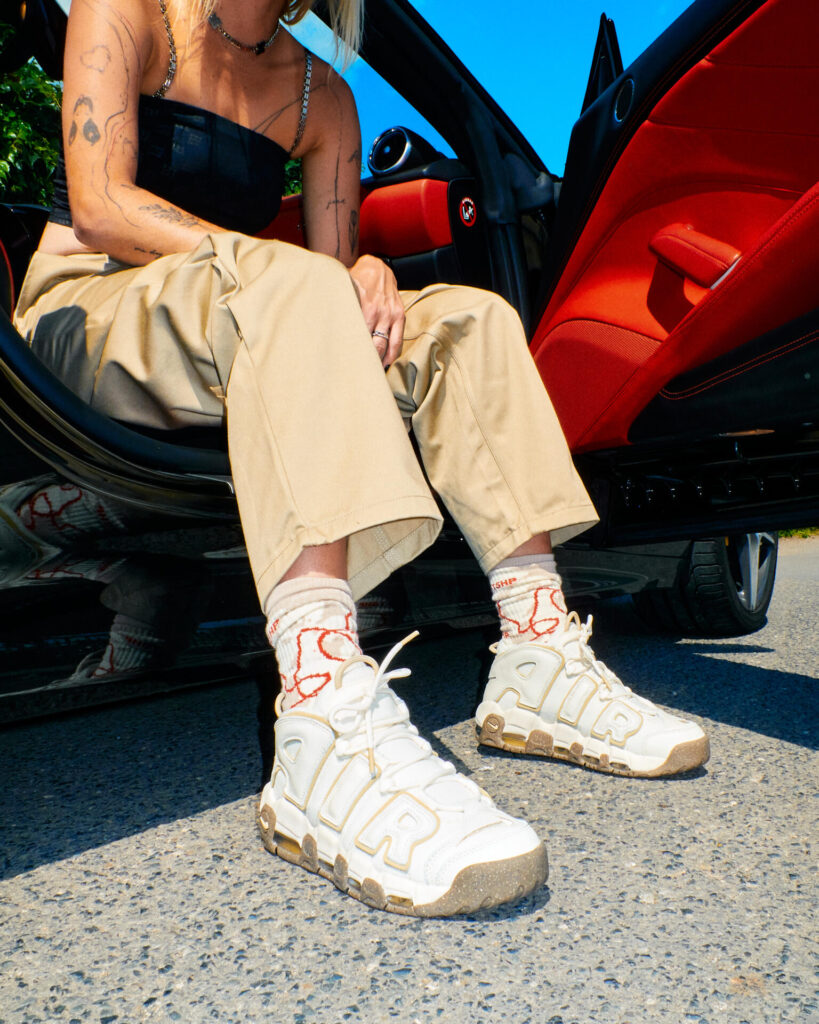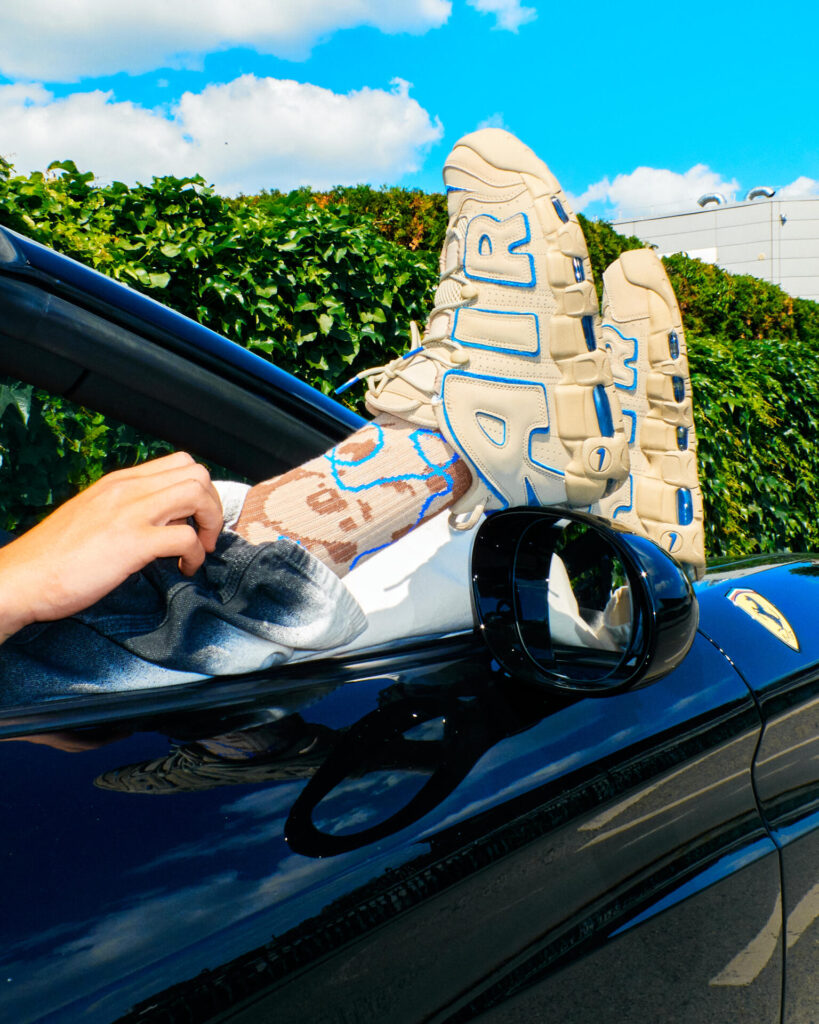 What part of today's shoot did you enjoy the most? I think it's obvious with David, but what was the most fun for you, Markéta?
D:
Well, for me it's quite clear, I enjoyed the car, the beautiful Ferrari. I enjoyed the fact that we were vibing and it was great.
M:
I'd have to say probably the skateboarding, I tried it after a long time and it was really fun. The whole day was awesome, we were with a great group of people so we both really enjoyed it.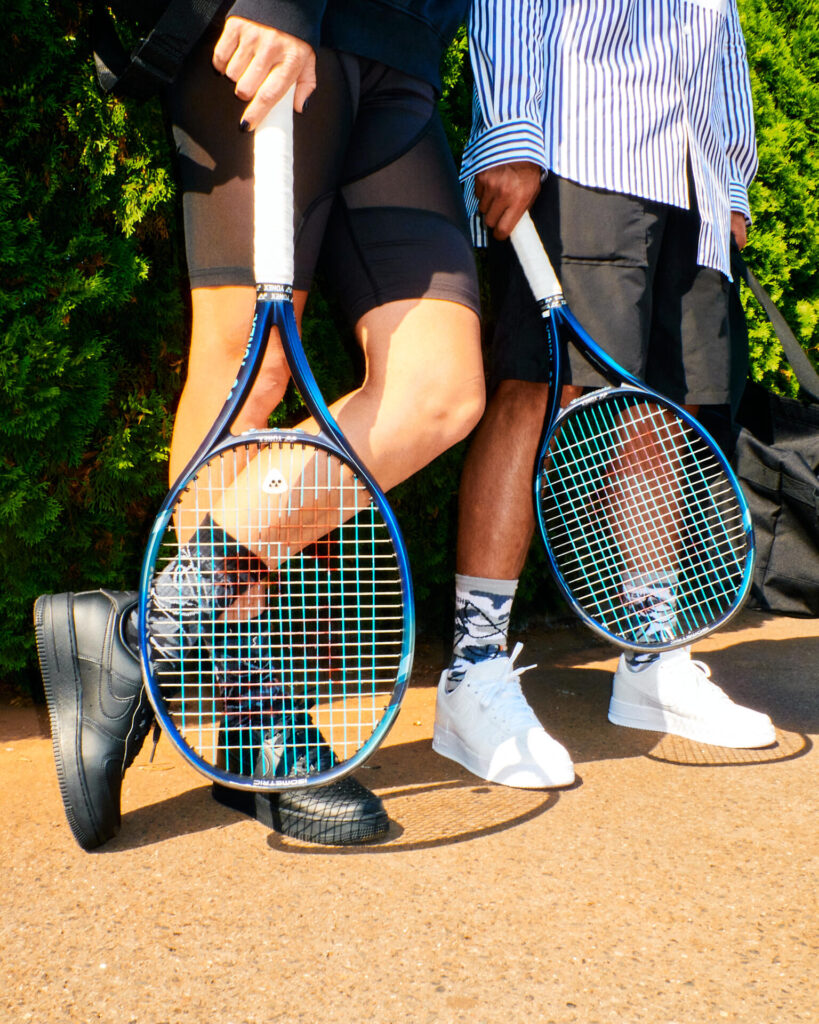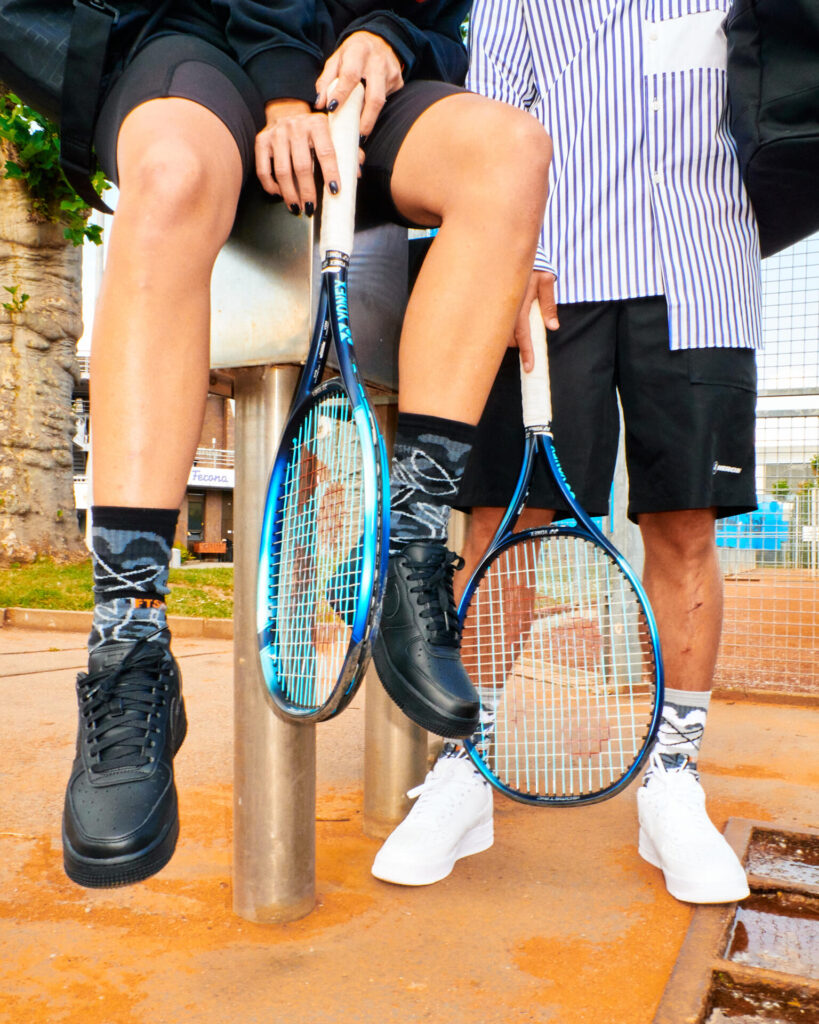 Wore a lot of outfits today and a lot of socks because we were filming socks. Do you have 1 particular pair that you enjoyed the most?
D:
I don't have one as a favorite at all. I, on the other hand, liked all of them in the sense that they always had an awfully nice match with the other stuff, right. When I had those Nike Uptempos, those huge transform shoes that I probably wouldn't have worn myself. But it actually matched the outfit really well, and I still had those socks to match the sneakers. And the fact that there was blue detailing on the sneakers and blue detailing on the socks at the same time, I loved that. I loved how we always got sneakers and matching socks throughout the day, that was great.
M:
Oh yeah, I feel the same way, I thought it was so cool how everything kind of matched together and I love sneakers in general and the socks were great with that. So I think it's a great idea and I'm looking forward to wearing it.
So, now you can see that what I said at the beginning wasn't just empty words. Well, if you're left with any doubts, get your own pair and see for yourself.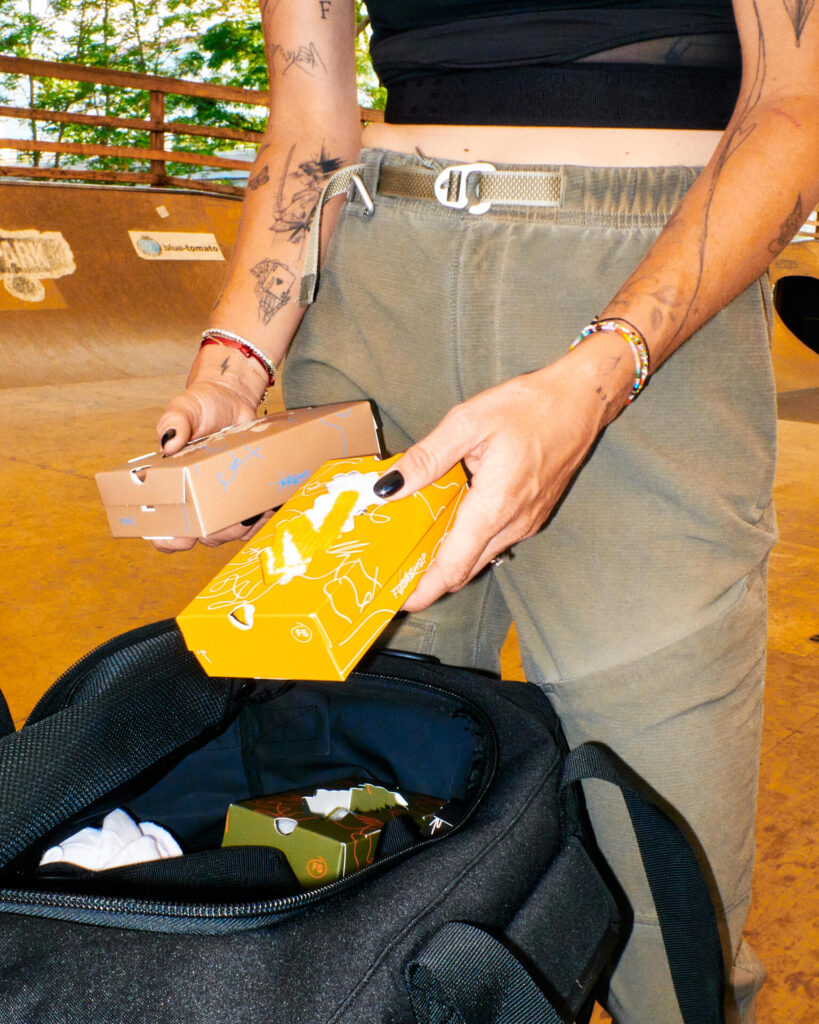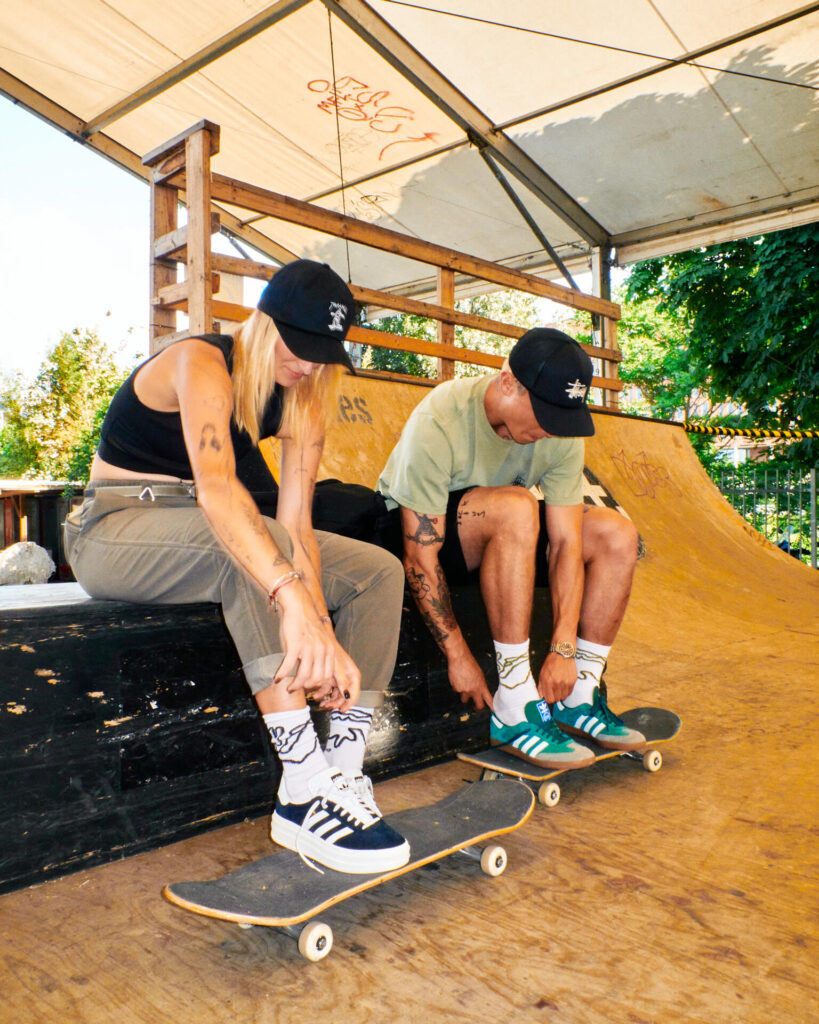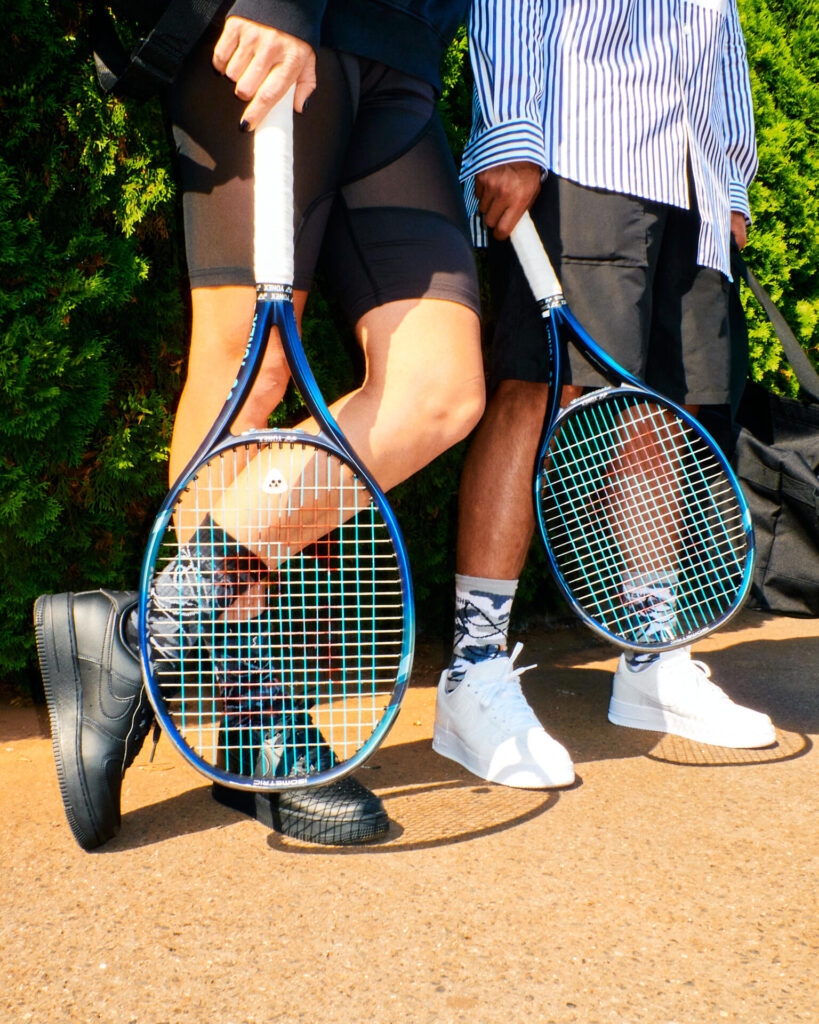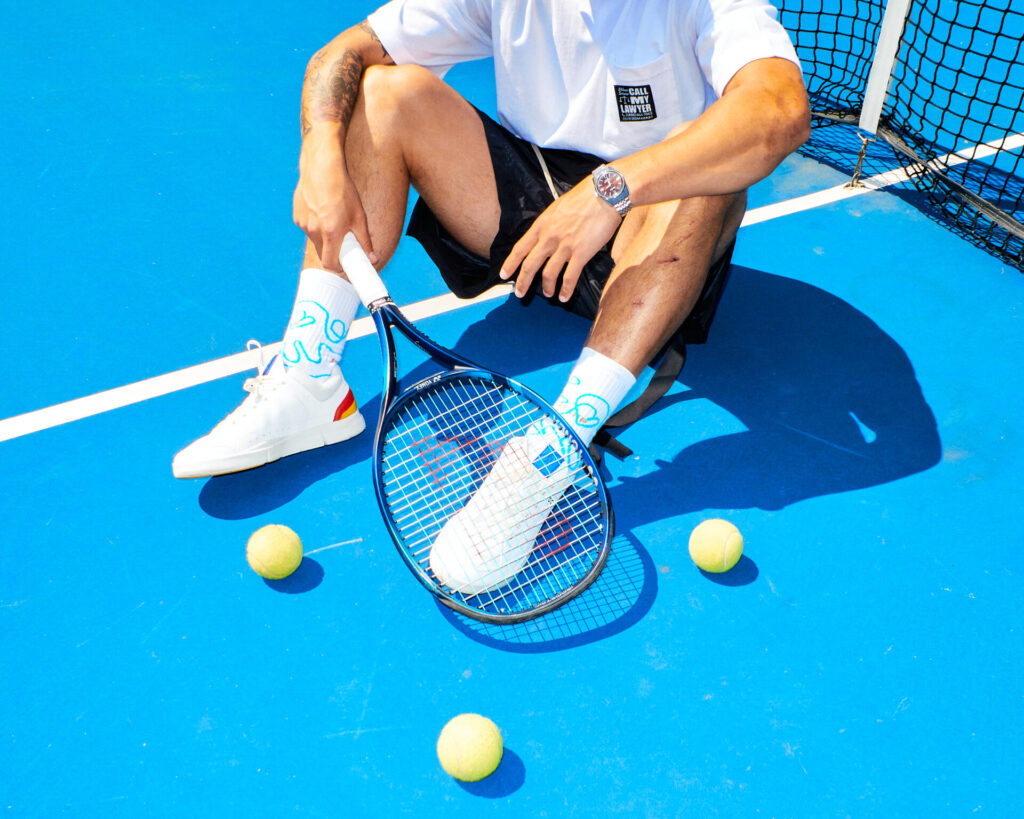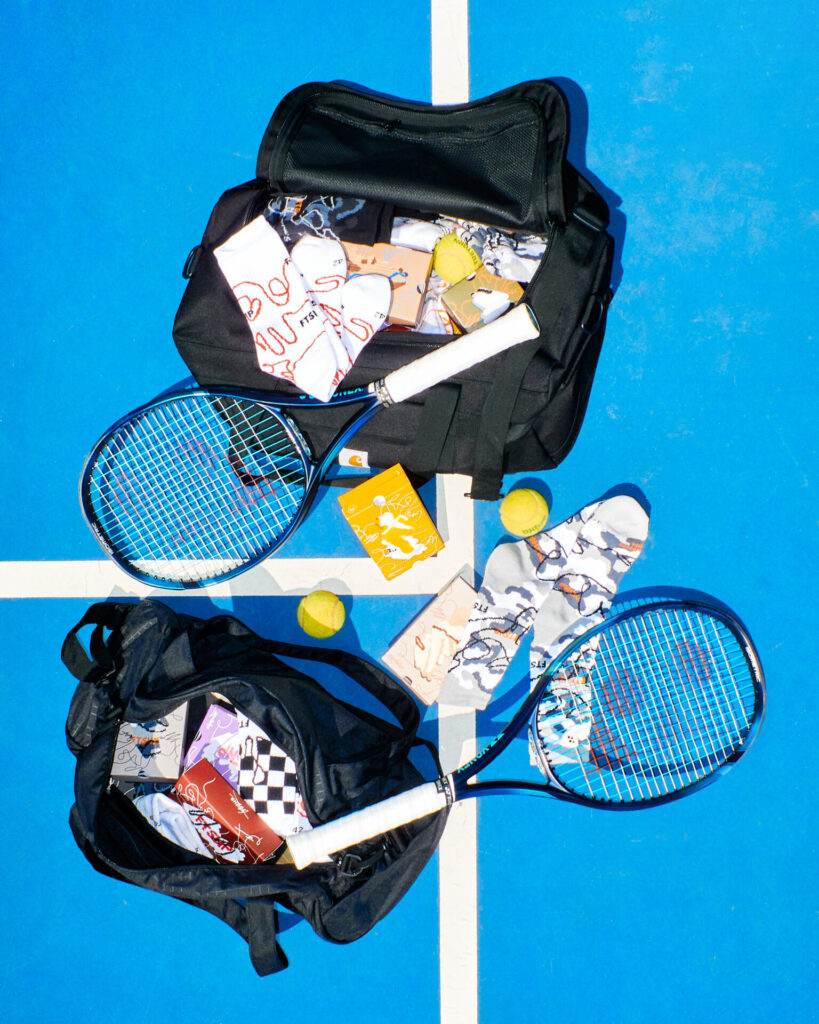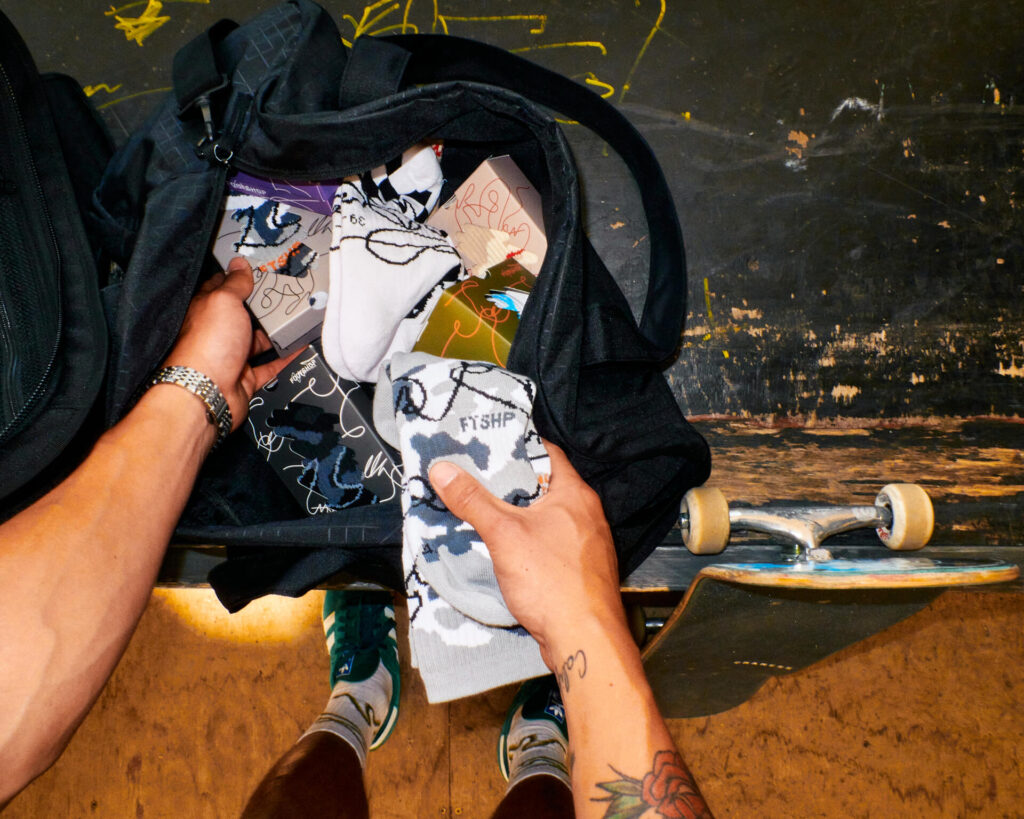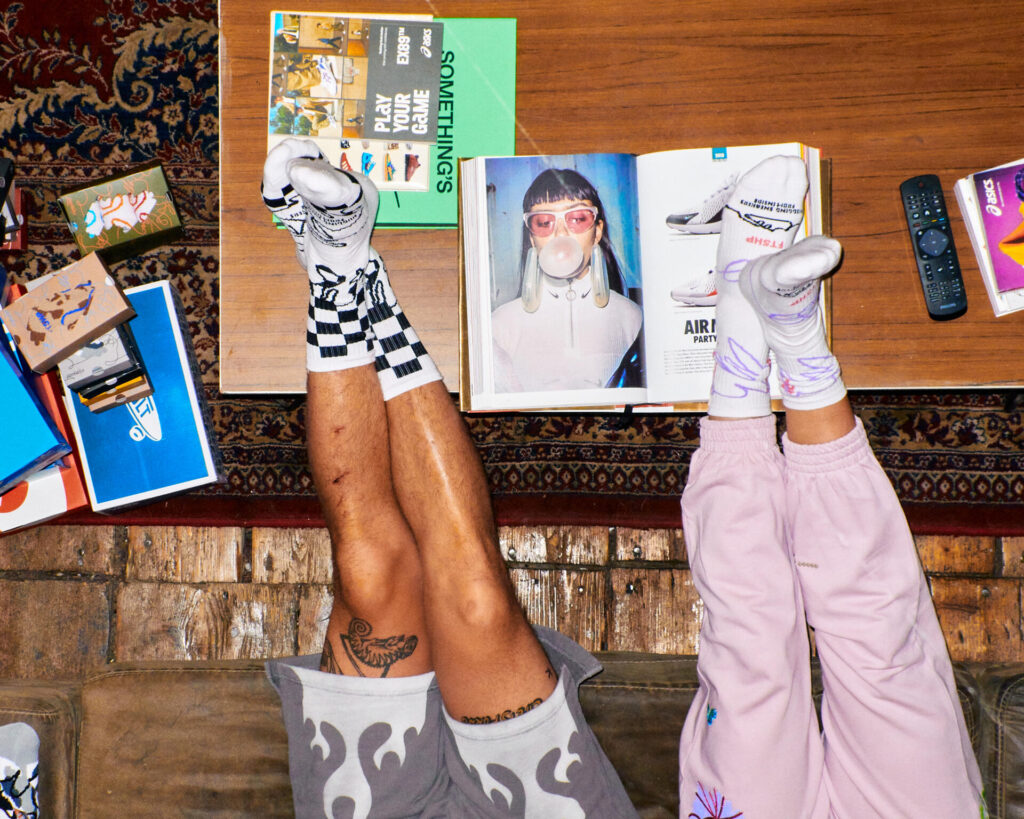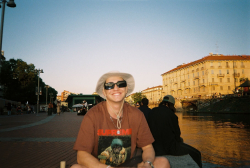 Latest posts by Mojmír Prokop
(see all)