In the last few decades, there have been quite a few truly iconic silhouettes in the world of sneaker design. Behind most of them is usually one of two names – Tinker Hatfield or Steven Smith. However, unlike Tinker, Steven has not stayed with one brand and has worked for almost everyone. His career started in 1986 at New Balance and he is currently working with Kanye on the Yeezy silhouettes.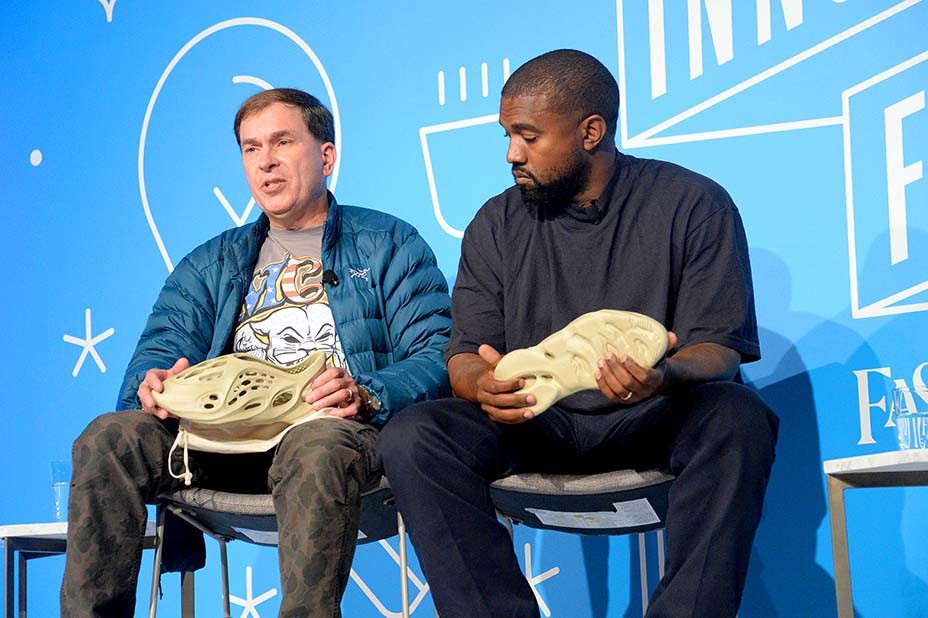 Steven with Kanyem, source: hollywoodreporter.com
Earning the nickname "Dad of the Dad shoe"
His nickname, "Dad of the dad shoe" came about thanks to his two years of work with New Balance. Among his creations are the 574, 996, 997 and 1500 models – the epitome of the dad shoe. These models did not reach the peak of their success until several years after their launch, clearly proving that Steven Smith is truly a timeless designer.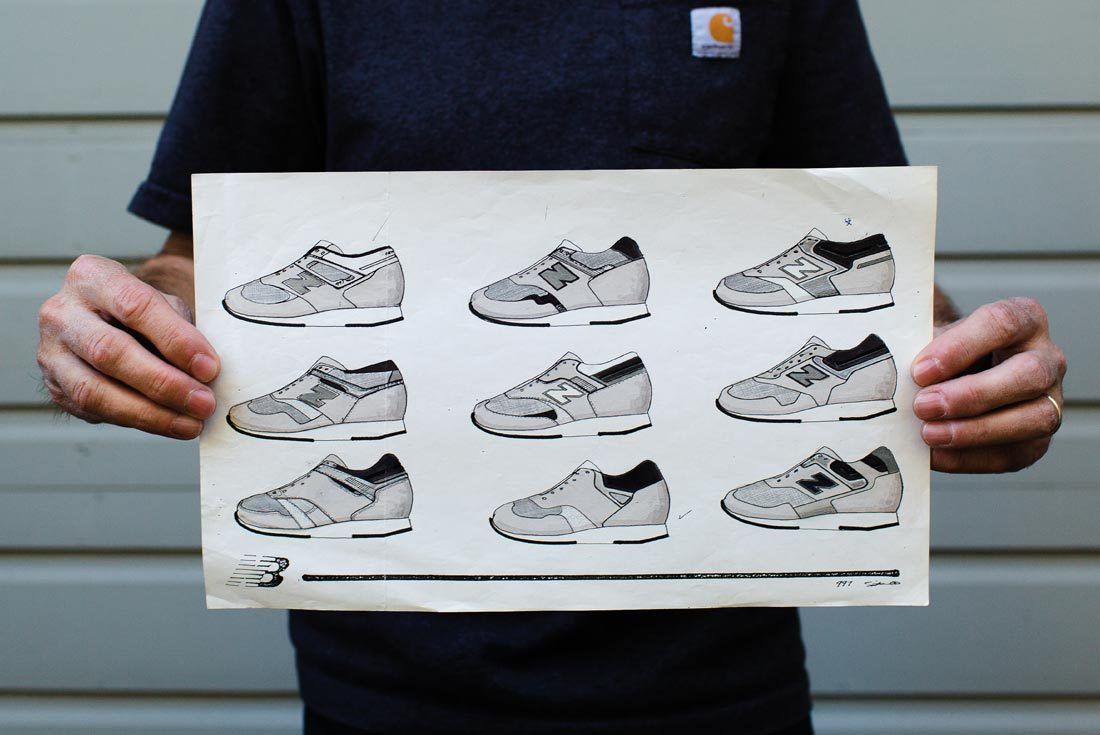 The original sktech of New Balance 574, source: cdn.sanity.io
New challenges in adidas and Reebok
After 2 years, Steven left New Balance for adidas, where he got to work as Senior Designer, but only for 1 year. The only project from this period which appeared on store shelves was the high-top adidas Artillery model, which Kid Cudi recently collaborated with.
In 1989 Steven headed to Reebok, where he was offered the position of Director of design innovation. Exactly what Steven does in the footwear industry to this day – innovation. The biggest innovation was undoubtedly the Instapump Fury, released in 1994. The Reebok Instapump Fury is perhaps one of the most futuristic designs of all time, so it should come as no surprise that it was greeted with mixed reactions when the first pairs were released, 26 years ago.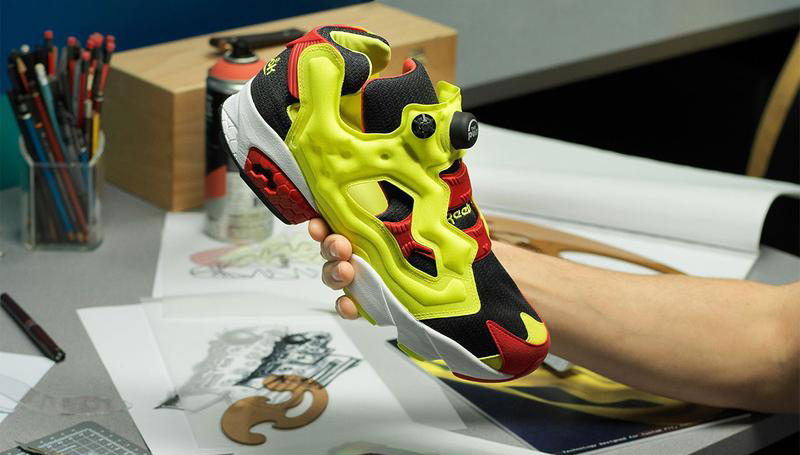 Source: highsnobiety.com
Apart from being "tied" with the Instapump technology instead of laces, it is also the first shoe to sport a carbon sole. According to Smith, the most iconic moment of this model is Aerosmiths' performance at the MTV Music Awards in 1994, when the band's frontman StevenTyler rocked the original yellow-red colorway. In recent years, the Instapump Fury has also become popular in the world of high fashion, thanks to collaborations with Maison Margiela and Vetements.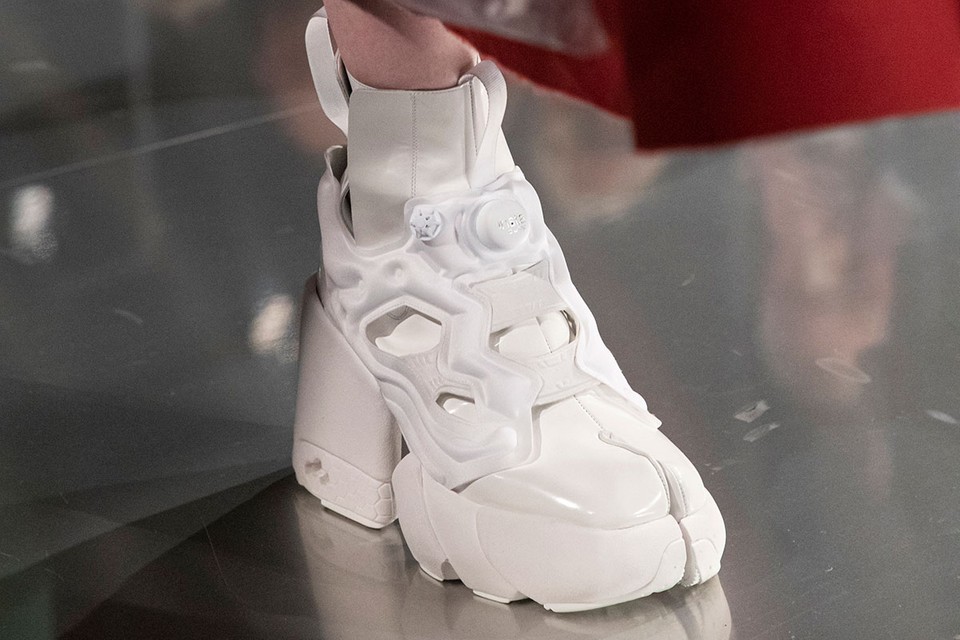 Reebok X Margiela Instapump Fury Tabi, source: image-cdn.hypb.st
A stop at the Fila brand
Apart from the Instapump Fury, while working at Reebok, Steven was also involved in the development of the DMX technology and even worked on their new version of the Reebok logo, which was introduced in 1997. He then spent 2 years at FILA, working with the up and coming NBA star Grant Hill on his own line of shoes.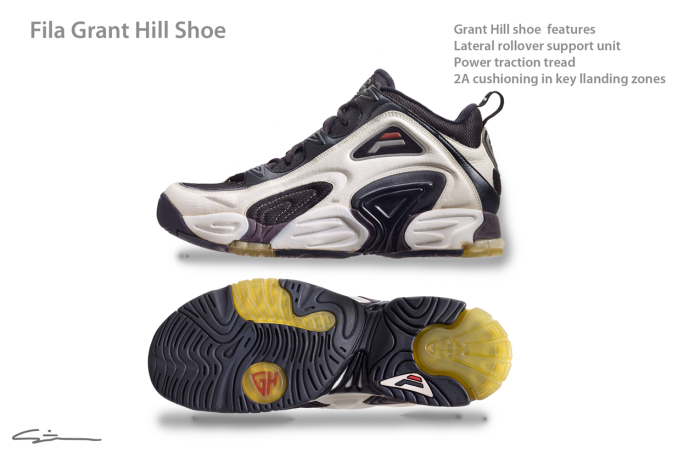 FILA Grant Hill Shoe, source: s3images.coroflot.com
Steven and Nike
Steven spent the longest of his career at Nike. In the last few years, several models of his design have been the center of exclusive collaborations, such as the Nike Shox x Skepta, Nike Air Streak Spectrum Plus x Supreme or the Nike Air Spiridon Cage 2 x Stussy. Steven stopped working with Nike in 2009. Simultaneously, he started working with Kanye West, under which he is currently designing.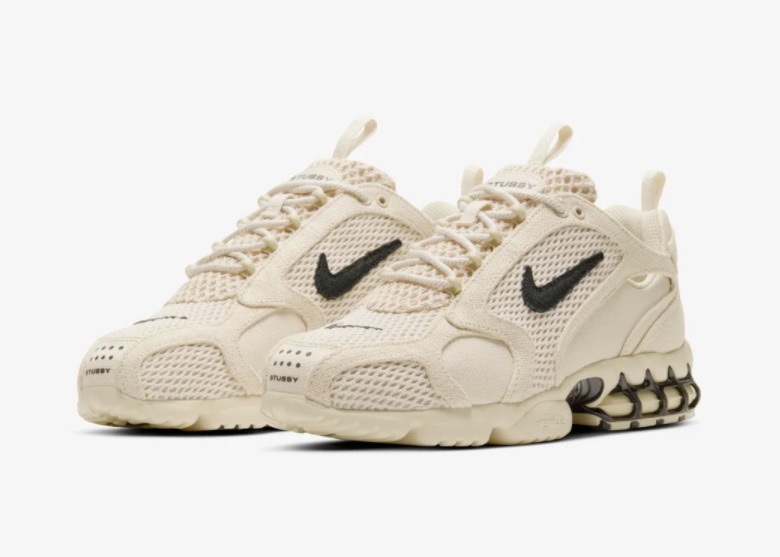 Nike Air Spiridon Cage 2 x Stussy, source: Nike.com
Working with Kanye
The collaboration between adidas x Yeezy x Steven Smith began in October 2016. When Kanye was leaving Nike for adidas, he talked a lot about freedom of creation. These words resonated very deeply with Steven, whose many ideas had been met with an outright no at virtually every company he worked for. By the time Smith began drawing the first sketches, the adidas Yeezy were already one of the most sought after models, thanks largely to the Yeezy Boost 350 silhouette. Steven helped Kanye bring new ideas and aesthetics to Yeezy, and the debut of the duo's collaboration was the Wave Runner 700 model, released in 2017.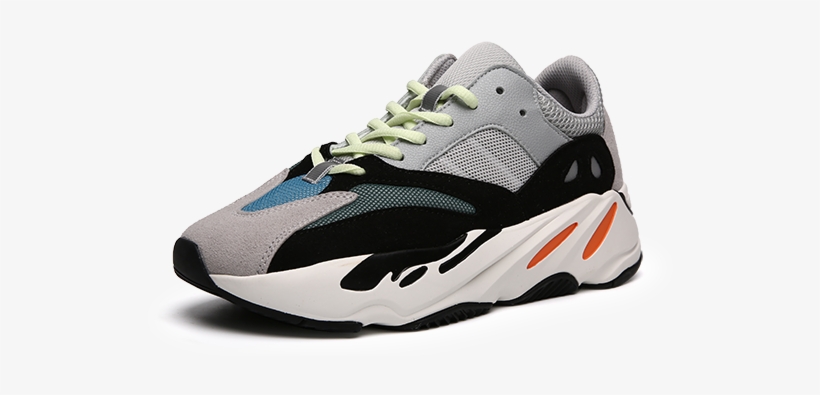 adidas Yeezy Boost 700 Wave Runner, source: seekpng.com
Steven himself claims that working with Kanye is the prime time of his career. If you're interested in the two's cooperation and work together, take a look at Kanye's interview with Steven.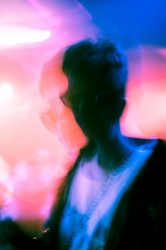 Latest posts by Adam Šeda
(see all)