Do the Right Thing (1989)
Since Spike Lee worked with Nike on their Jordan ad campaigns, it was no surprise that the shoes also made occasional appearances in his movies. One of the most iconic moments comes from the movie Do The Right Thing. One of the characters, called Buggin Out, has his brand new White Cement Air Jordan 4's stepped on by a passerby, and if you can't already guess what happens next, just watch the video below. In 2017, a pair of 4's that is identical to the ones seen in the movie was released.
He Got Game (1997)
There's one more Spike Lee movie to mention. He Got Game is a movie about basketball, with one of the best shooters in NBA history, Ray Allen, playing the main character Jesus Shuttlesworth. The movie was also an acting premiere for the Jordan 13's, which are purchased in the movie by Jesus's father Jake, portrayed by Denzel Washington. To be more specific, the Jordans are in a white/black/red color combination, which to this day bears the nickname "He Got Game".
Forrest Gump (1994)
This classic movie is as iconic as the Nike Cortez sneakers that appear in it. When Jenny gifts Forrest a pair in the original color combination, Forrest takes a run across America in them.
Back to the Future 2 (1989)
This article wouldn't be complete without mentioning Back to the Future 2. The Nike Mag, designed by the one and only Tinker Hatfield, debuted in this movie. The silhouette was intended explicitly for Back to the Future 2, but due to the immense popularity the shoes received, Nike had no other choice but to release the footwear, twice, in limited supply.
Space Jam (1996)
Space Jam featured several interesting pairs of Nike's, mainly Michael Jordan's models. This isn't surprising once you take into account that Michael Jordan is also the main character of the movie. The most important sneakers in this movie would definitely be the Air Jordan 11's Michael wore for the movie's final game. Why? Because this was a unique color combination created for this movie specifically, and to this day, it bears the nickname "Space Jam".
Aliens (1986)
This silhouette, explicitly created for Aliens, a movie set in the far future, is called the Reebok Alien Stomper. A year after the movie's premiere, the sneaker got an official release, with several subsequent retro releases.
Bonus: Batman (1991)
A part of Gotham City's hero's outfit was a specially customized pair of Air Jordan 6's.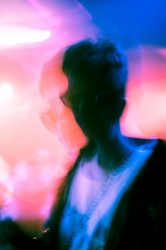 Latest posts by Adam Šeda
(see all)