Towards the end of the year, we finally shared with the world our long-discussed and finally realized cooperation with the Rap brand. The collection, with the main motif being the word Featuring reflects our common love for music, which is especially close to Rap's owner, Idea,  who is also the head of the rap label Ty Nikdy.
The Rap feat. Footshop collection consists of black and white variants of a short sleeve T-shirt, a white long-sleeve T-shirt, a hoodie with prints on both sides and a bandana to top everything off.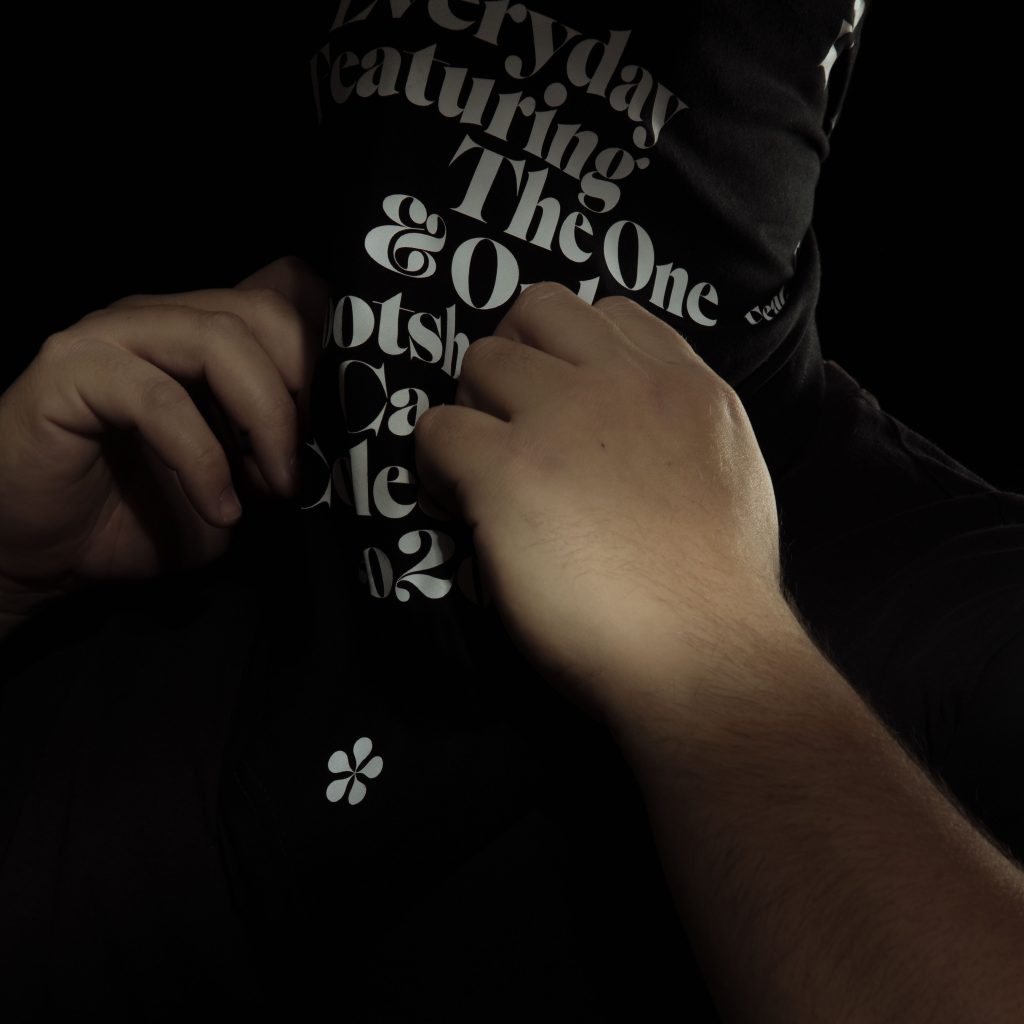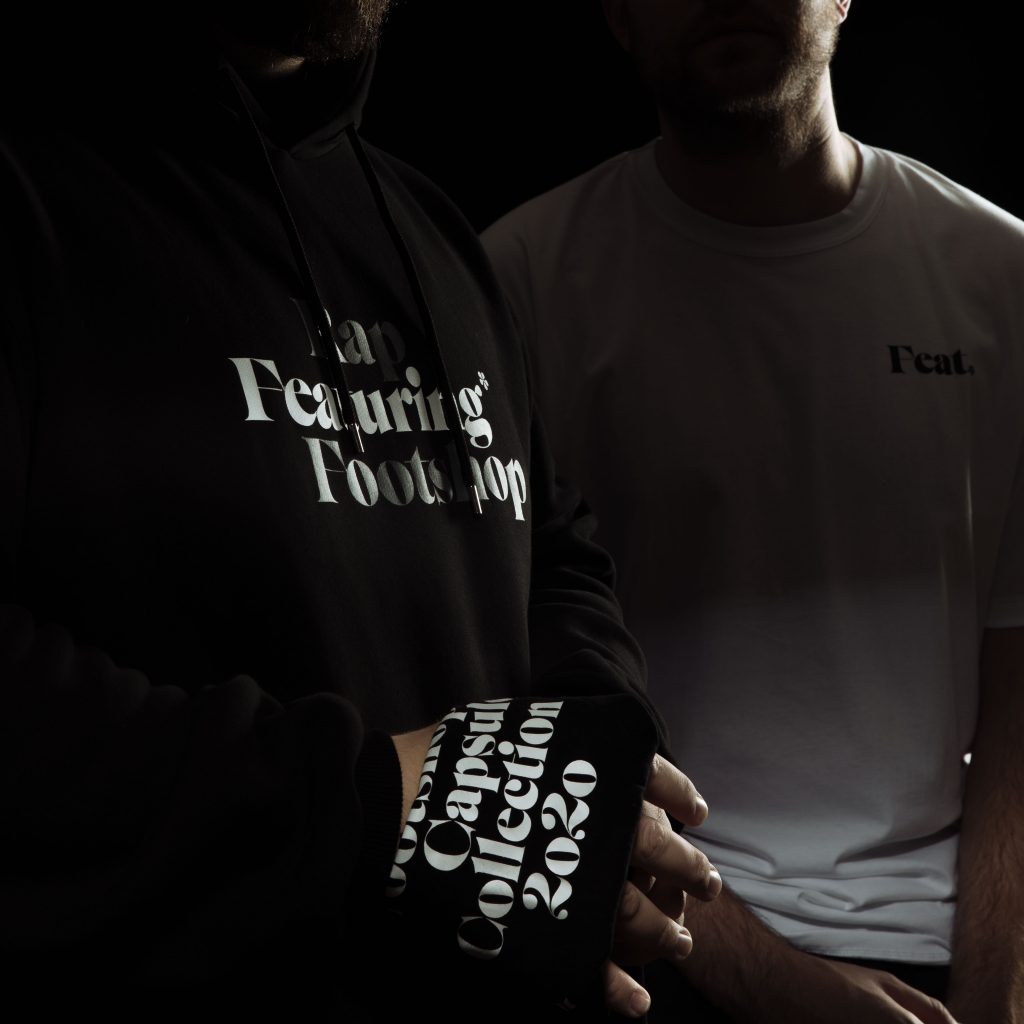 Rap was originally a line of merchandise for rap duo IF's 2015 album of the same name. However, the simplicity, conciseness and scope of these three letters quickly grew, and the merch became its own brand very quickly. It also became our neighbour in Vnitroblock, where a few meters from Footshop store in Prague, it exists as a shop and community space, which has hosted more than a few spicy release parties.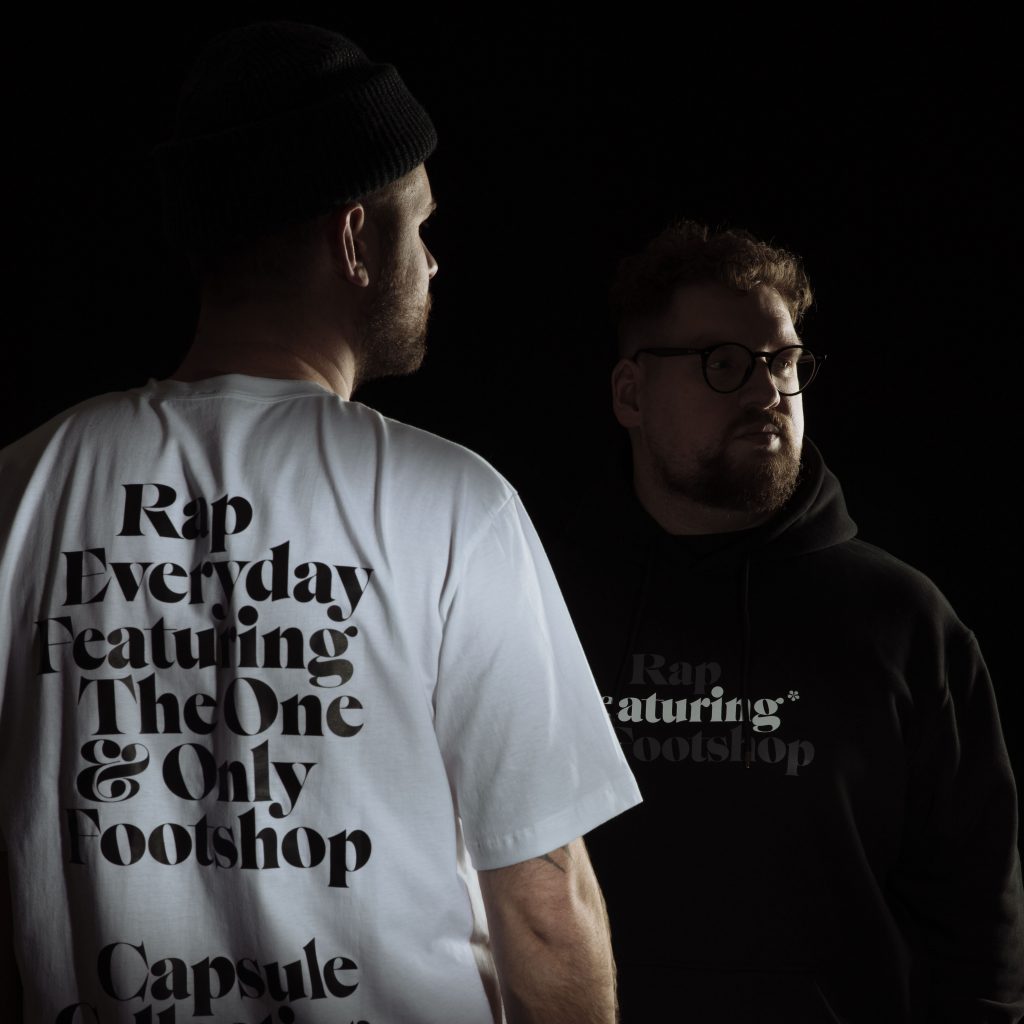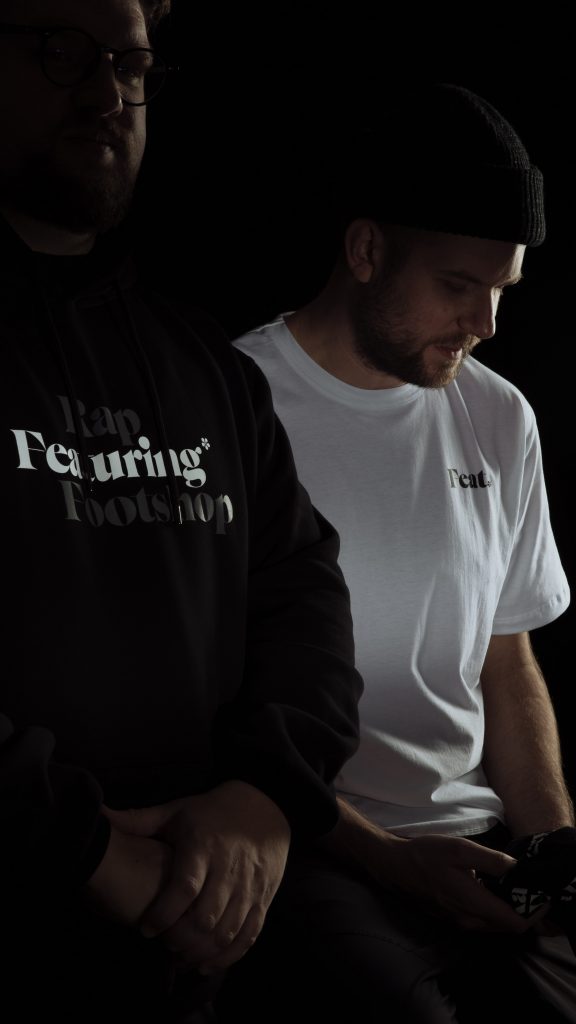 Rap feat Footshop feat everybody else
This collection is a common work of the faces of both brands. For Rap, the face behind collection is Idea, who we've already mentioned, and representing Footshop is Peter "Kovo" Kováč, who is behind the final form of our collaborations and who is a long-term fan of the Rap brand and its founders music. According to Idea, apart from these two, the collection is the result of the joint work of a whole team of people who managed a big chunk of the work and not only in the design part of things:
"We've known the boys from Footshop for several years now. Kovo regularly attends my release parties and concerts. Because we are right next door from Footshop and we are friends rather than business partners, collaboration has been on the table for a long time. However, we're all busy with our own projects, so we didn't want to force anything. At the start of 2020, the idea was born to make a collaboration with several products. Kovo came with a great idea – Featuring – and since we are united by our love for music, where the word is used so often in collaborations, we didn't even have to think about it. Striking typography by Jan Kloss aka Zerwox, contrasted by the black colours of the fabrics and prints. That's home to us. Not forcing or faking anything, but communicating clearly. I was very surprised with how the bandana came out, it looks a hundred times better in real life than in the original design in Illustrator. It's also made of the most pleasant fabric. I'm really happy about it. There are a lot of people behind this mini-collab, a lot of work, it also got dragged out for covid, preparation and approval reasons."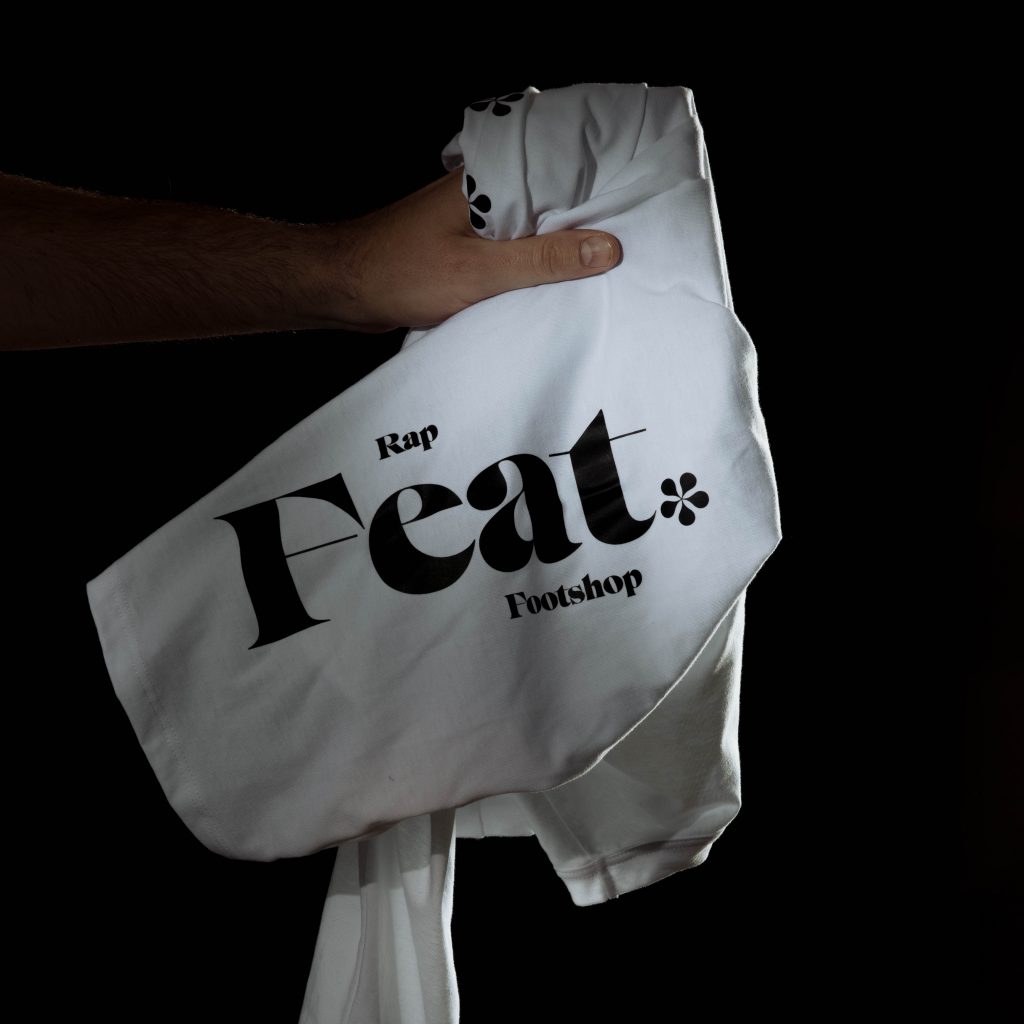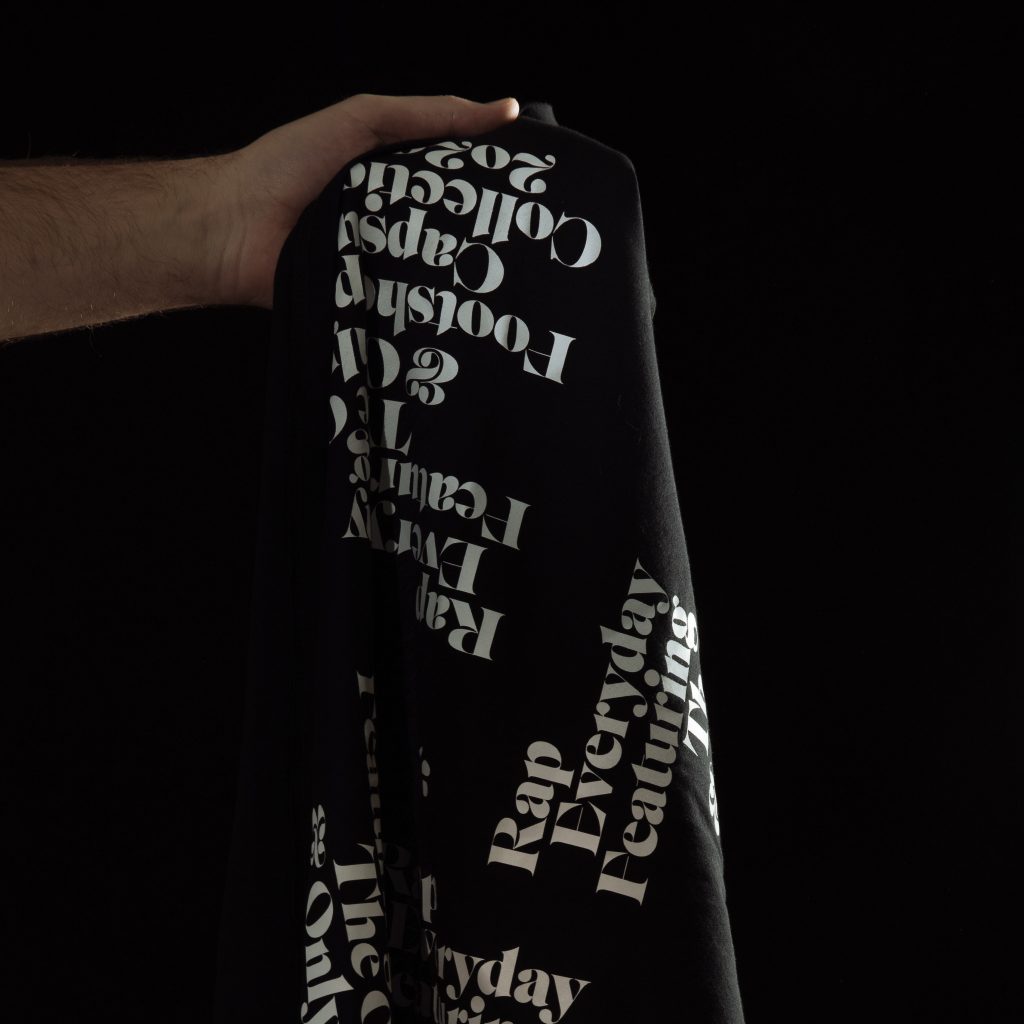 The entire collection is online right now on Footshop, so you can enjoy it for yourself.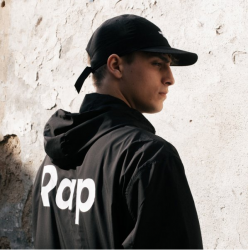 Latest posts by Honza Nosek
(see all)