Combining a 300-year-old cultural heritage and a 50 year old silhouette into a modern and tangible form wasn't easy – but we managed in the end. This is historically our first collaboration on a sneaker with three stripes. This is the Footshop x adidas Superstar 'Blueprinting'.
Blueprinting is a craft that has its roots in Footshop's key countries. While creating the sneaker, our main source of inspiration were traditional patterns that are historically connected for example to festive folk costumes.
The silhouette also features a couple unconventional (for a Superstar) hiking elements that are a nod at the local fondness of discovering the nature around us. It's one of the reasons the collaboration, titled Blueprinting, features a corrugated sole or metal D-rings for the laces.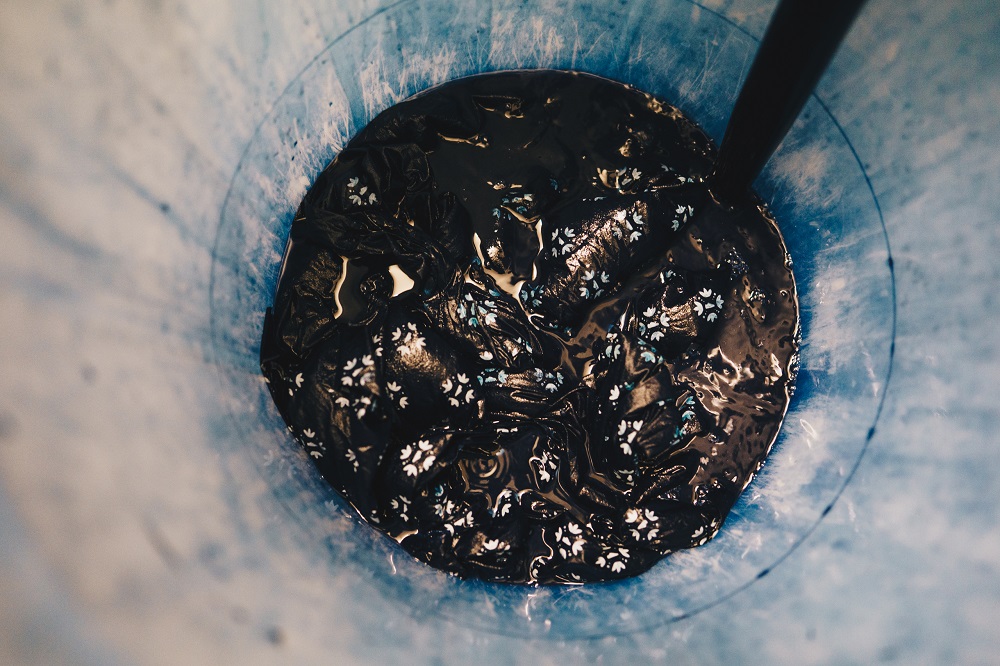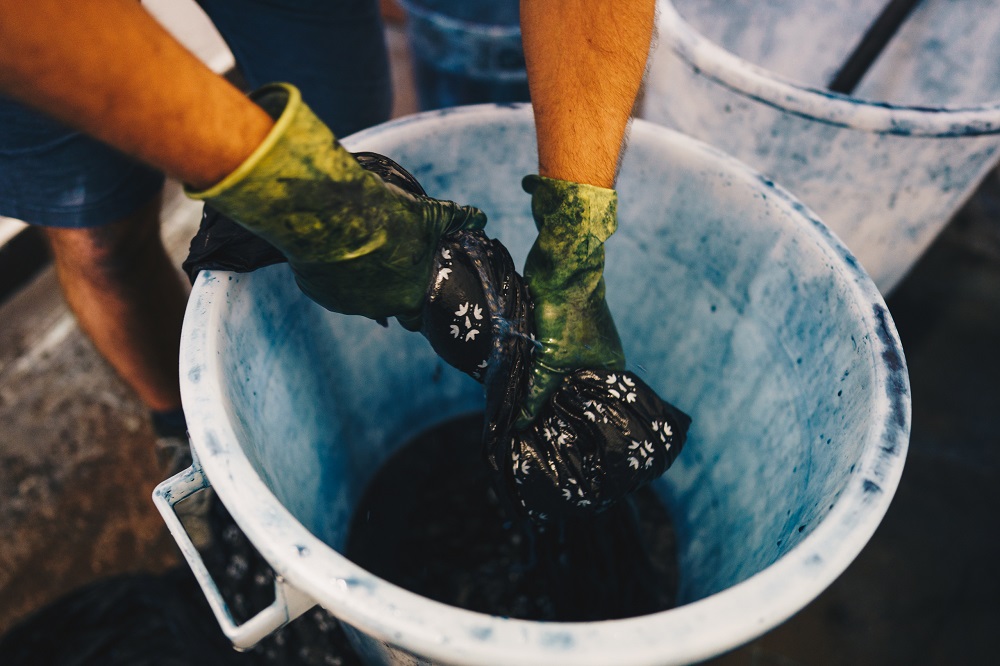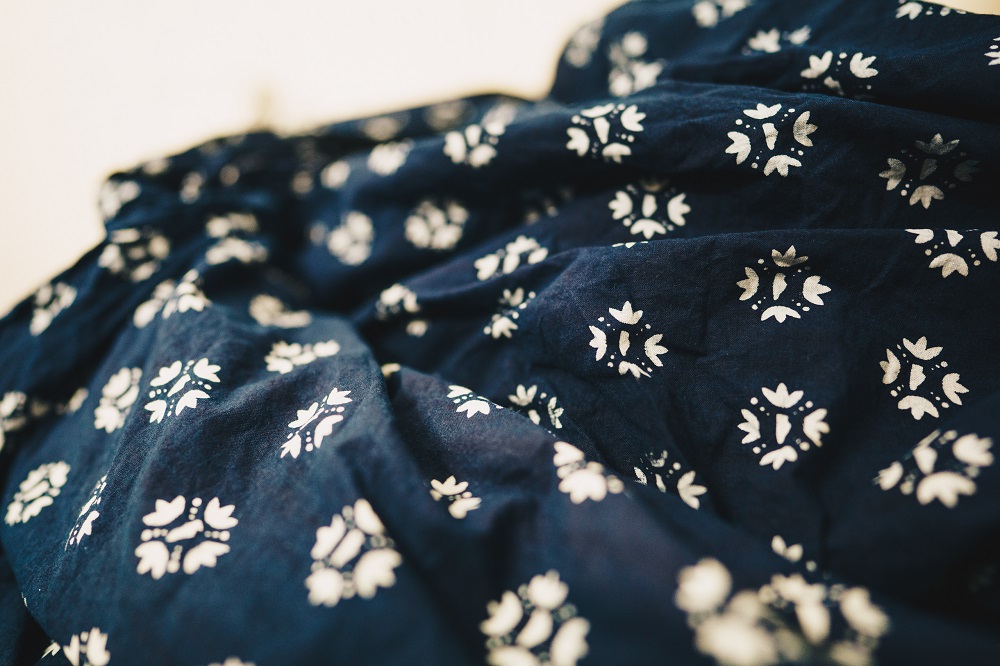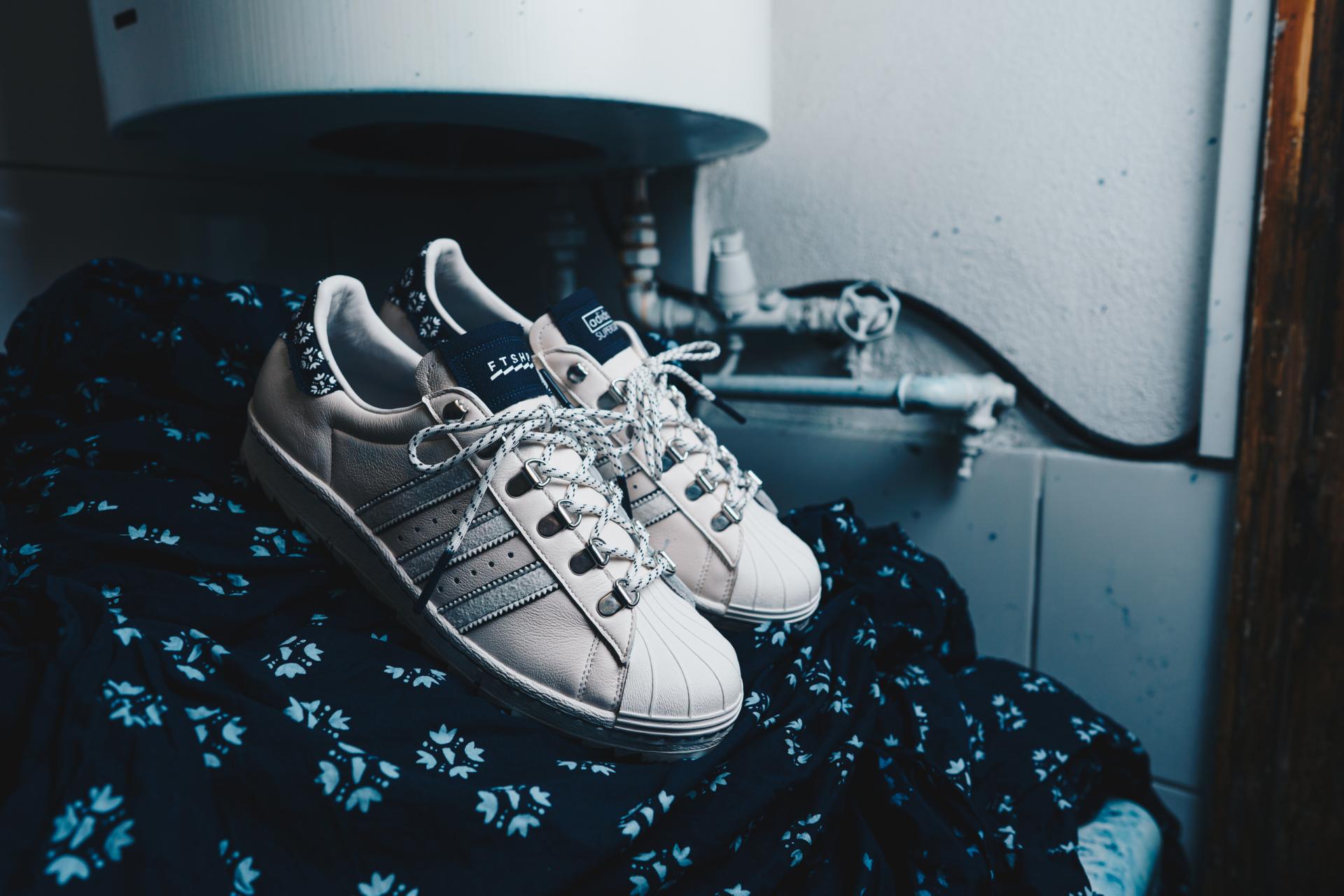 BLUEPRINTING
Blueprinting is a craft that is over 300 years old, and a part of the UNESCO cultural heritage since 2018 – in those 300 years, the technique and process of it has remained, for the most part, unchanged. First, the white fabric is treated with a special light-green emulsion. The next phase originally utilized cut-out stamps, but these were replaced with the more modern and effective screen printing. After applying the patterns, the fabric is soaked on five wheels in an indigo blue dye. In the next step of the process, the now-indigo-colored fabric is washed in water and stabilizes. The white pattern first starts to emerge during this step. This is followed by a couple rounds of washing it out, to prevent the end product from gradually losing color.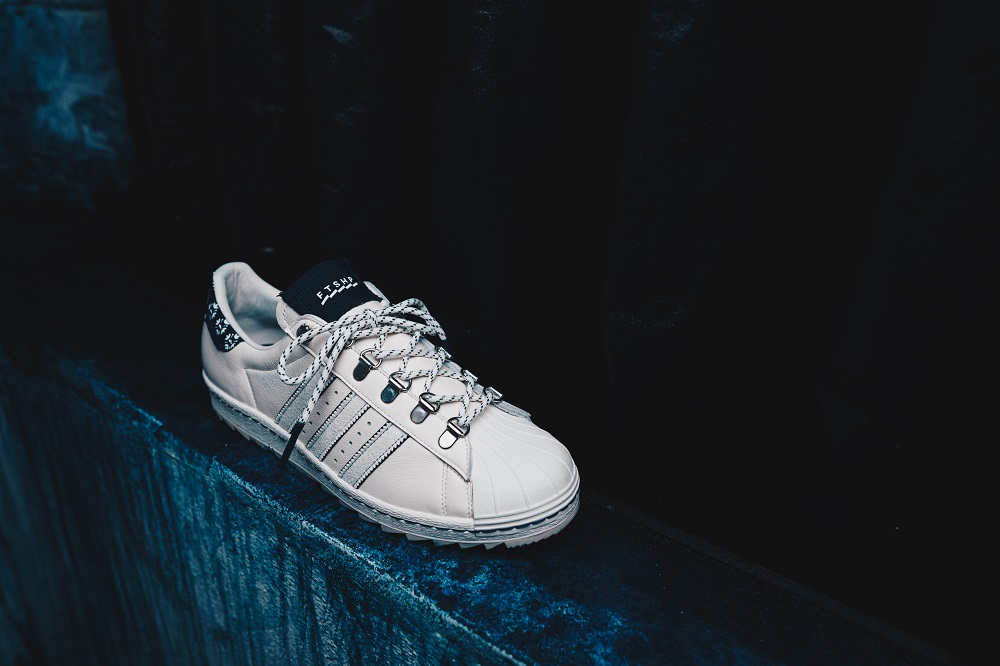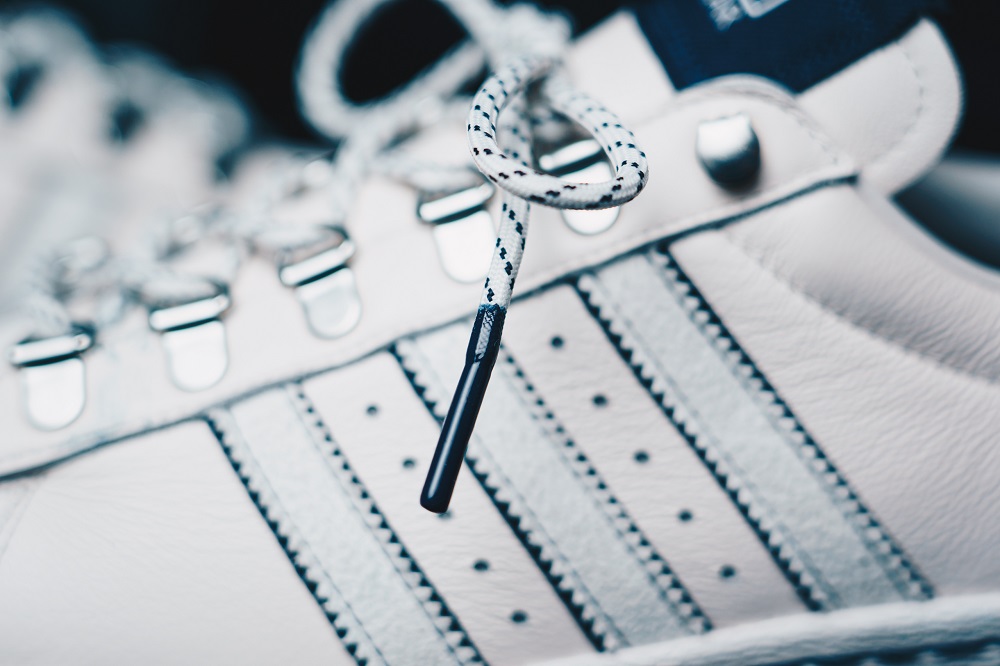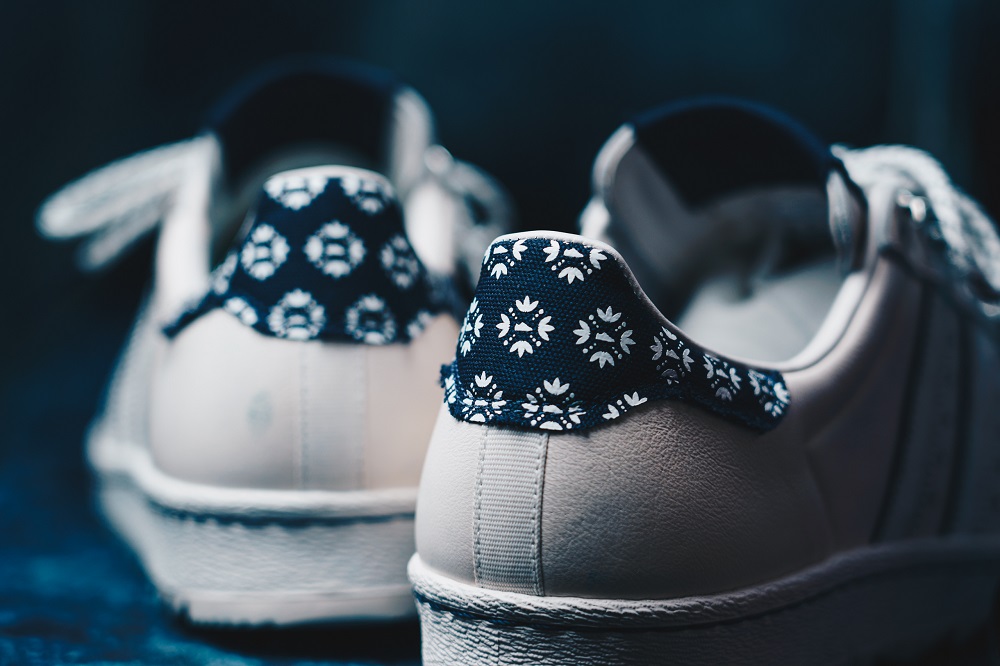 We take this very special release as a way to say thank you to the community surrounding Footshop and to our customers. And last but not least, as a message that we're at the beginning of a path that leads to collaborations with the biggest players of the sneaker game. Thank you.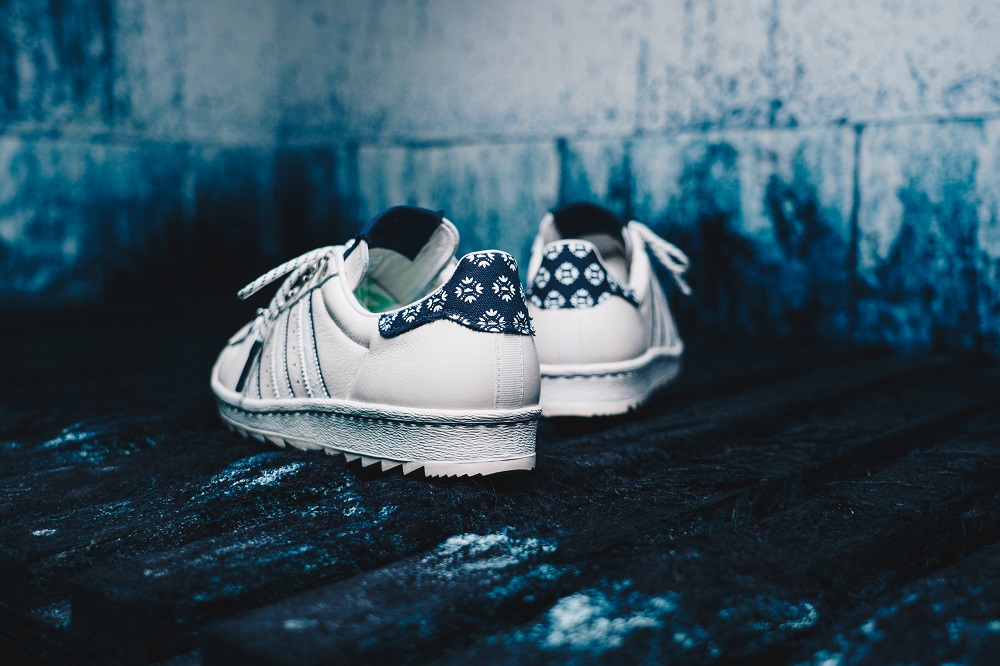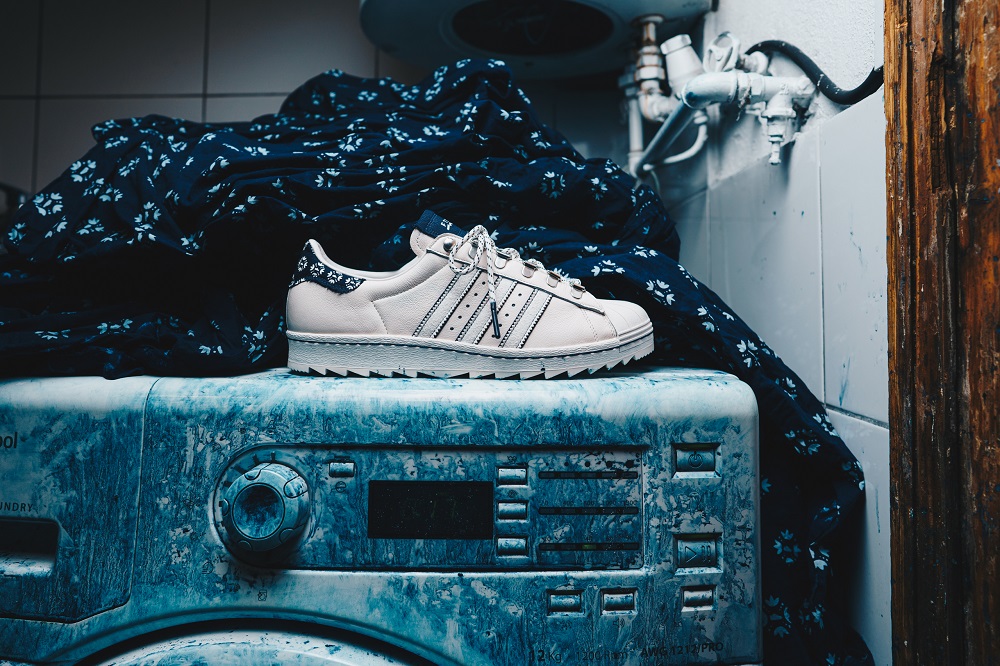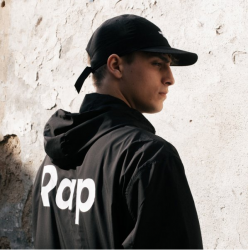 Latest posts by Honza Nosek
(see all)