Black Friday, the year's biggest sale, is on our doorstep again – but this time, with a twist. Apart from up to 60% discounts and slashed prices of thousands of products, we're also introducing the Outfit of the day section. Keep reading to find out what this year's Black Friday at Footshop has in store for you.
Thousands of sneakers, clothing and accessories that are available on our website are now on sale – up to 60%, so it's your annual chance to grab a pair of sneakers or a winter jacket for half off. But trying to pick from so many products can be hard, so we came up with the Deal of the day section – each day, you'll find a carefully put together outfit that's discounted from head to toe. But be careful, we'll be changing it at midnight every day!
By the way – did you know that this year, Footshop Club members got early access to the Black Friday discounts? Which means they had the best chance to use it to its fullest potential – and next year, you can, too. All you need to do is register, and on top of that, we'll throw in a voucher. Sounds good, don't you think?
And don't worry that you'll be left sorting through the leftovers. We gradually add discounts to other products, so for the whole duration of promotion, you can keep looking forward to the freshest streetwear in the game. So what's it going to be, a pair of sneakers, a hoodie or maybe a LEGO set? It's yours:
Also, check out last week's 5 best sneakers, made to fit the tail end of autumn.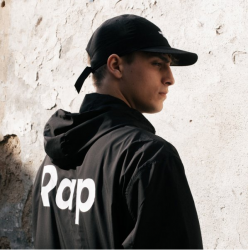 Latest posts by Honza Nosek
(see all)