The best high street cheat for basics? And which sneakers are the best for DJing all night? You may remember them from our spring Raf Simons campaign, the electronic dynamic duo Fractions. Exclusively for Footshop, they tell us about the impact of 90s music in their production and share their thoughts on fashion and trends.

Can you briefly describe yourselves for the people who haven't yet heard about you?
Nikita and Artem, two Russian blokes, living in Prague making highly energetic electronic dance music with releases on Monnom Black, Emerald, HEX and Fleisch labels. We are residents of the ONYX party here in Prague with a new home at Fuchs2 club. And it happens to be that we are good friends with the Footshop crew 🙂
What is the inspiration behind your name?
All the different pieces of inspiration from past & present that influence our music.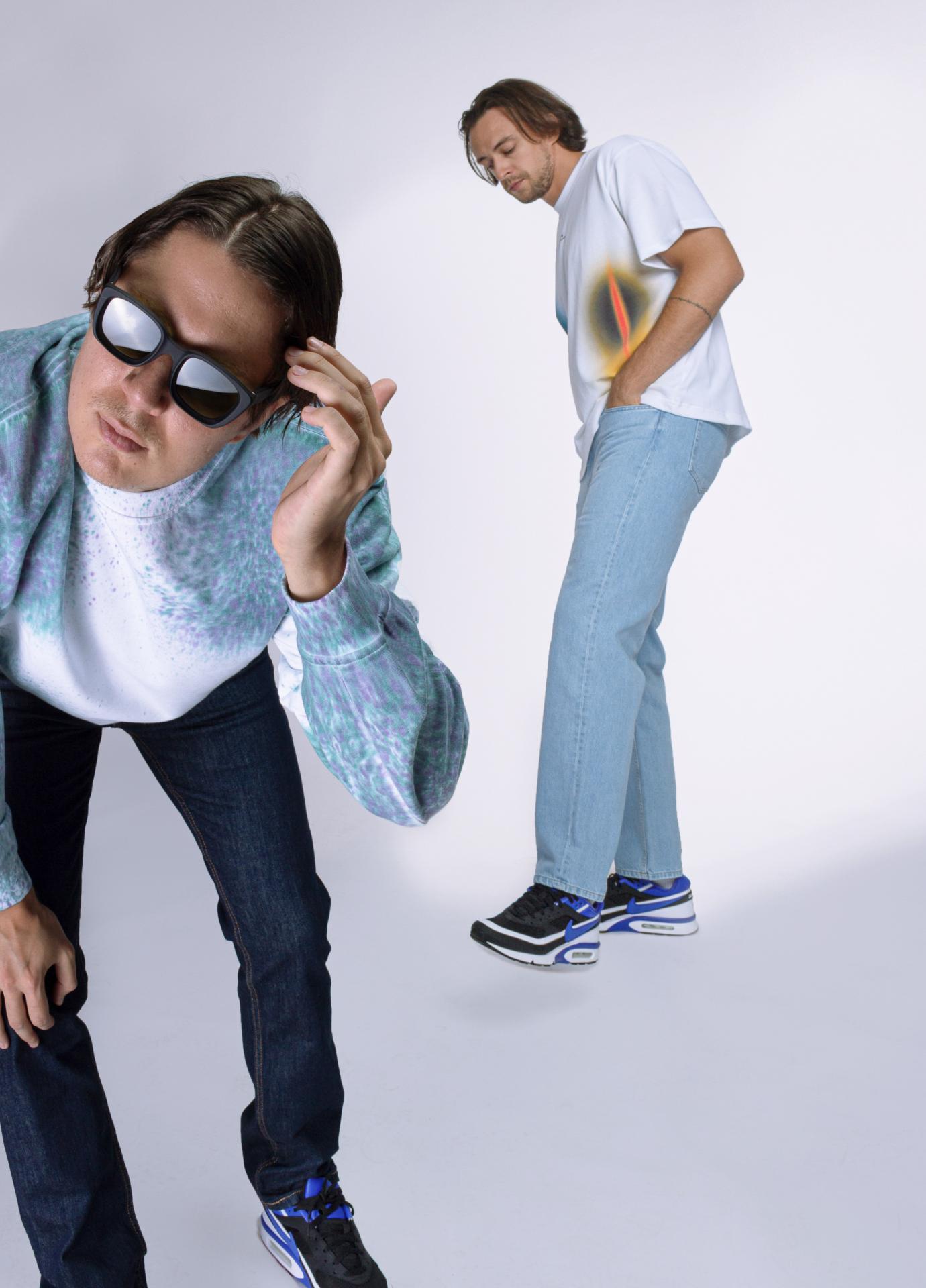 Thinking of the 90s & 00s electronic dance music, which building blocks of that era are you rethinking in your current production?
To us it comes down to powerful riffs, sentimental melodics, catchy melodies, punchy drums.
What impact has 90s & 00s electronic music left on dance music as we know it today?
We owe that era to all the quintessential electronic dance music genres that were developed back then: big beat, house, techno, IDM, jungle. We are still using the know-hows of that era for our production, along with the tracks for our DJ sets that still sound as powerful today as they did back then.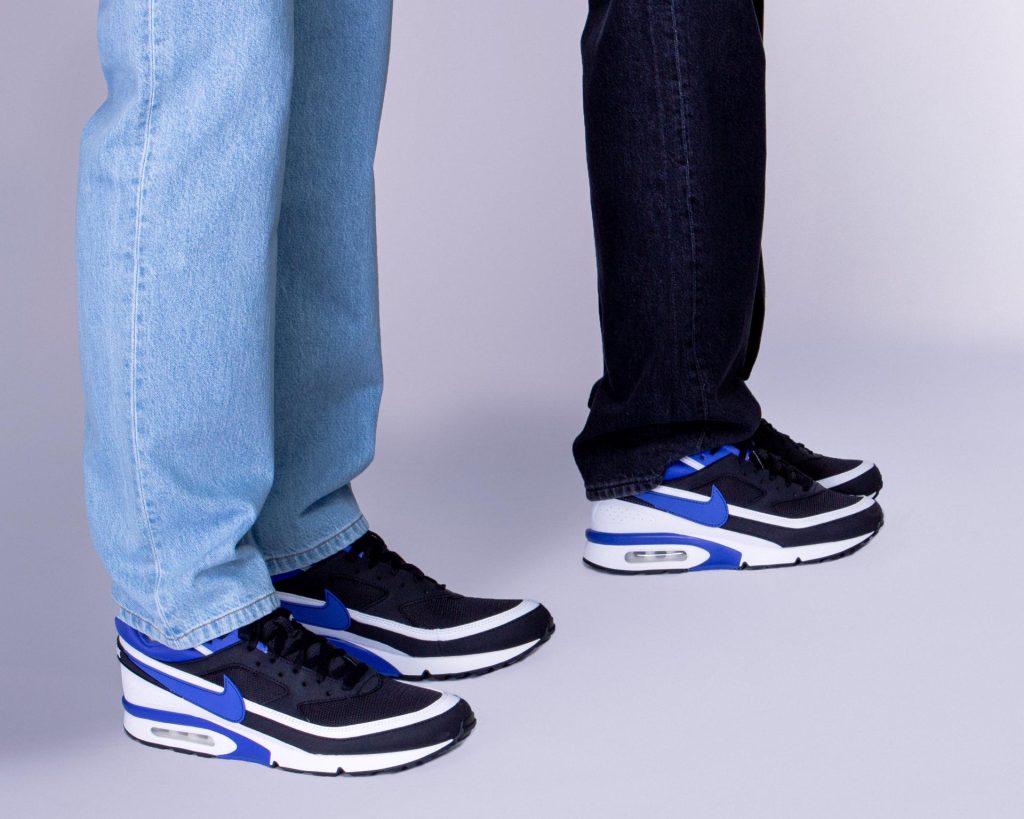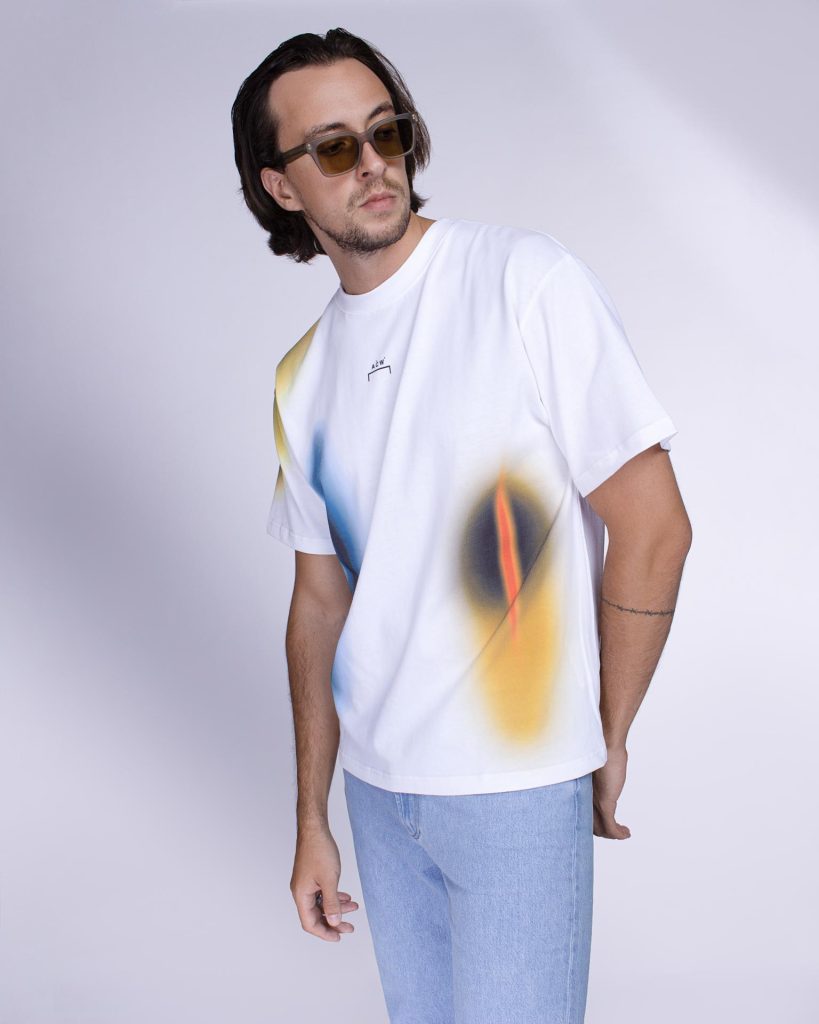 What are the best sneakers to be DJing all night in or just to spend a night on the dance floor in?
Asics GEL-1090 – can't get wrong with this pair of stylish and comfy sneakers.
If you were to do an outfit with any high fashion piece and an unlimited budget, what would you wear?
Reebok x Maison Margiela sneakers, Helmut Lang jumper, Raf Simons jeans, A-COLD-WALL jacket, AMBUSH ring and Nike cap for accessories.
What is your high street cheat for basics?
Try not to buy pieces that are too trendy as they won't last for long. Aim for timeless silhouettes and colors that will fit your type.
What are your thoughts on male jewelry? Do you wear any? Do you think earrings are unisex?
We like jewelry on men when done with taste. Also don't be cheap here, it's better to invest in quality jewelry. The only thing I (Nikki) have is my Tiffany marriage ring. Earring have earned the right to be unisex during 80s-90s, and we definitely belong to that movement with Artem being the proud representative of that movement with his both ears pierced 🙂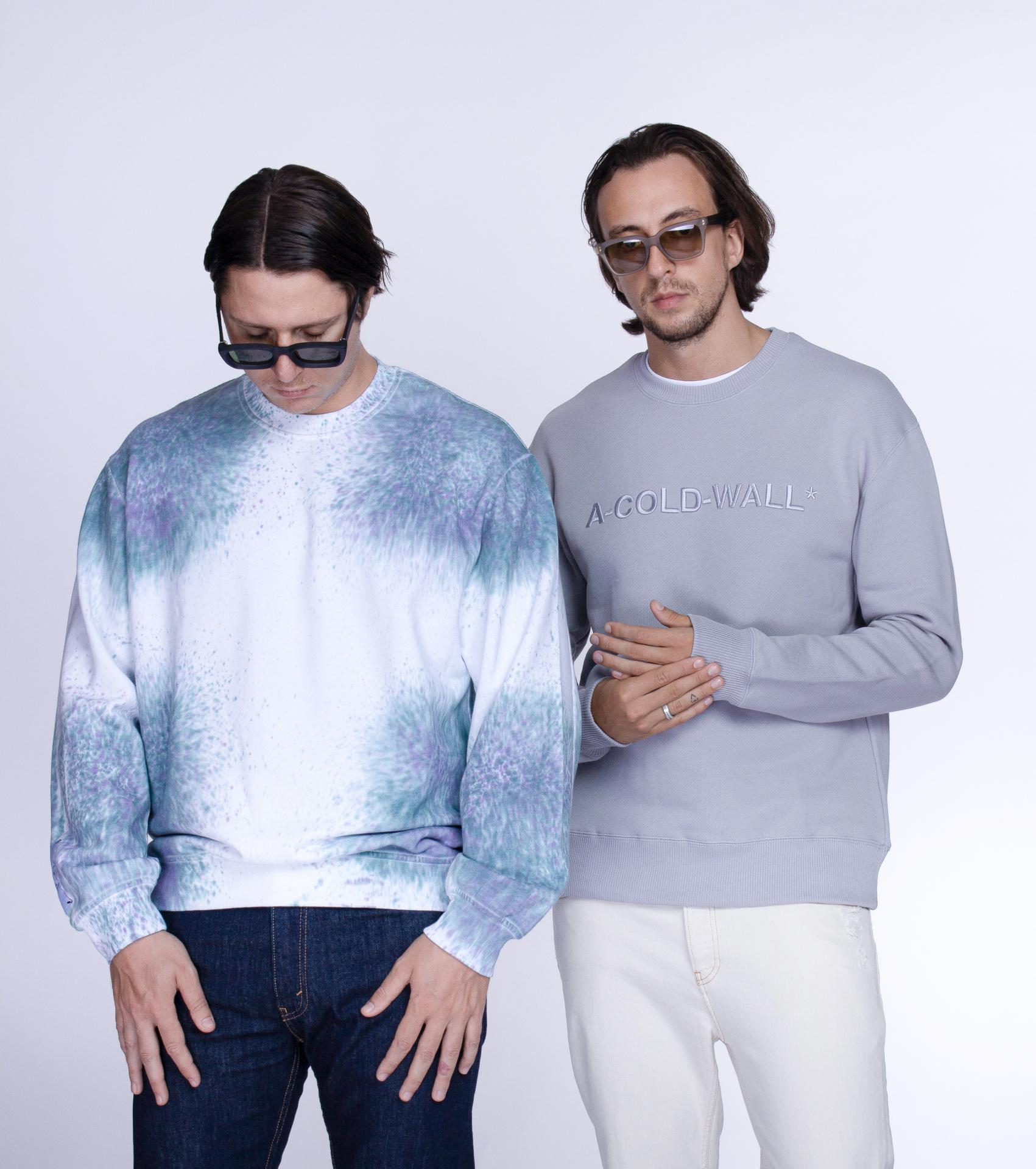 Boxers or briefs?
Boxers 4eva!
You're going on tour to Finland. What kind of coat are you packing?
Canada Goose jacket – it's a no-brainer! Choice of the presidents!
Top 3 producers to follow right now worldwide?
D.Dan, Blame The Mono, Luz1e.
Favorite local club venue?
Fuchs2! Freshly reopened, it's a spacious place with a powerful sound system and amazing atmosphere. There are multiple stages with different genre focus so everyone will find something for them there! We are looking forward to seeing y'all there 😉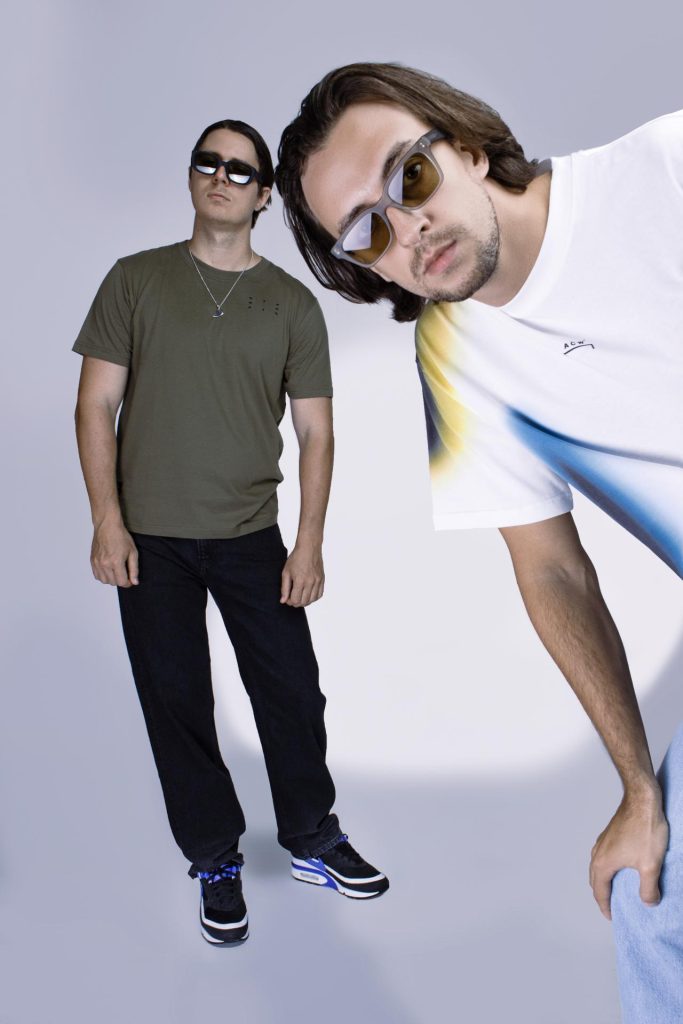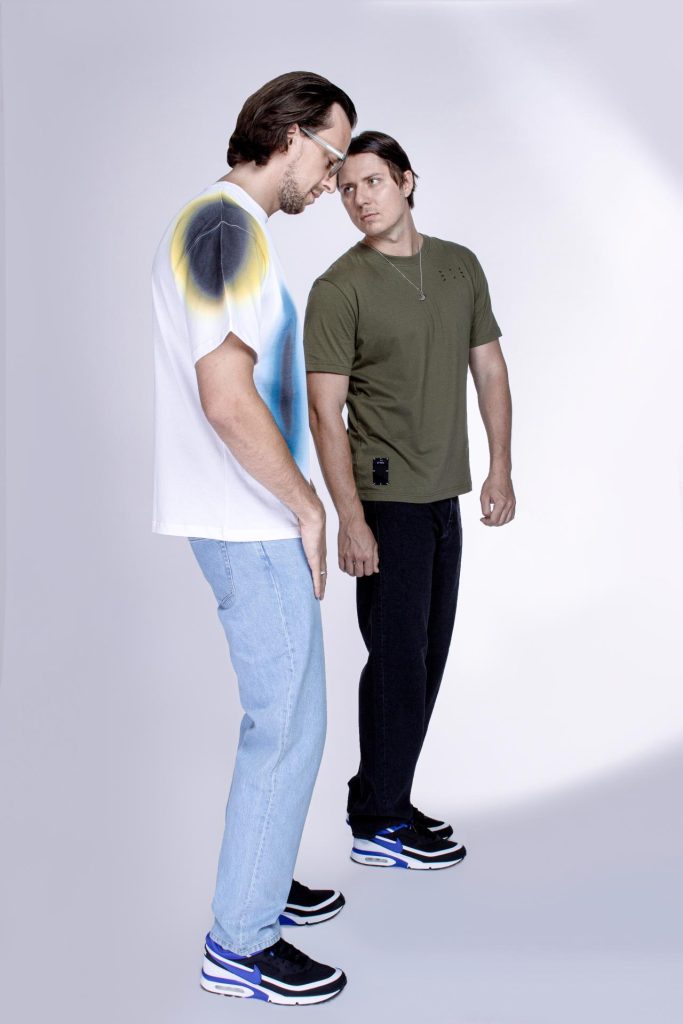 Credits:
models: @fractions1
photography: @hahluska
styling: @imthxqueenb
production: @lukas_jicha
interviewer: @arnii_onyx