Heron Preston, the 36-year-old San Francisco native, designer, DJ and fashion icon is, along with Samuel Ross, a young fashion guru who proved that you can break through in the fashion industry at a relatively young age. How? You'll find out all the details in this article.

After studying at the Parson School of Design a young Heron embarked on a journey that combined the elements of all kinds of creative industries. Before fully concentrating on building the brand Heron Preston, he was among other things Kanye West's art director, which meant his duties included the design of Ye's tour merch. At the same time, Heron was working on a collaborative project with Virgil Abloh titled Been Trill, which was originally something like a platform for young and up-and-coming artists to host DJ parties (also featuring appearances from both Preston and Abloh). This project took a halt after Abloh decided to fully pursue the phenomenon known as Off-White.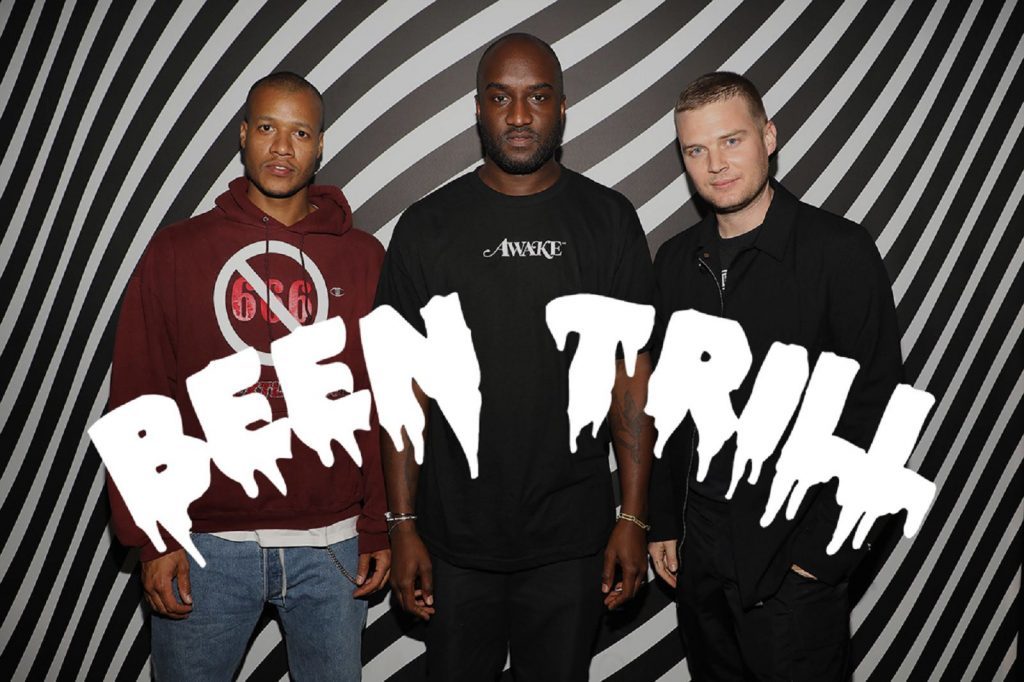 Uniform design
Heron's father was a policeman, so from the start he was familiar with uniforms. It might explain why one of his most prominent motifs is providing added value to uniforms, something that usually has no relation to fashion at all. This is reflected for example in the successful collaboration with the DSNY (Department of Sanitation New York), which employs over 8000 people that focus on keeping the city clean, day and night. Later, Heron put this obsession on another level, which resulted in an official collection of clothing for NASA.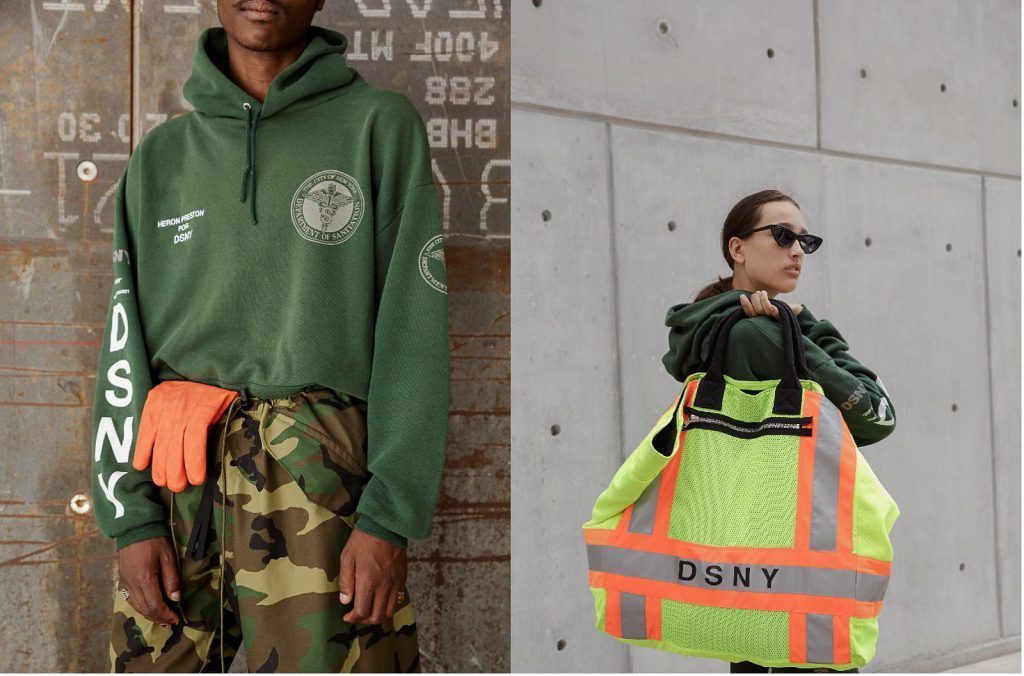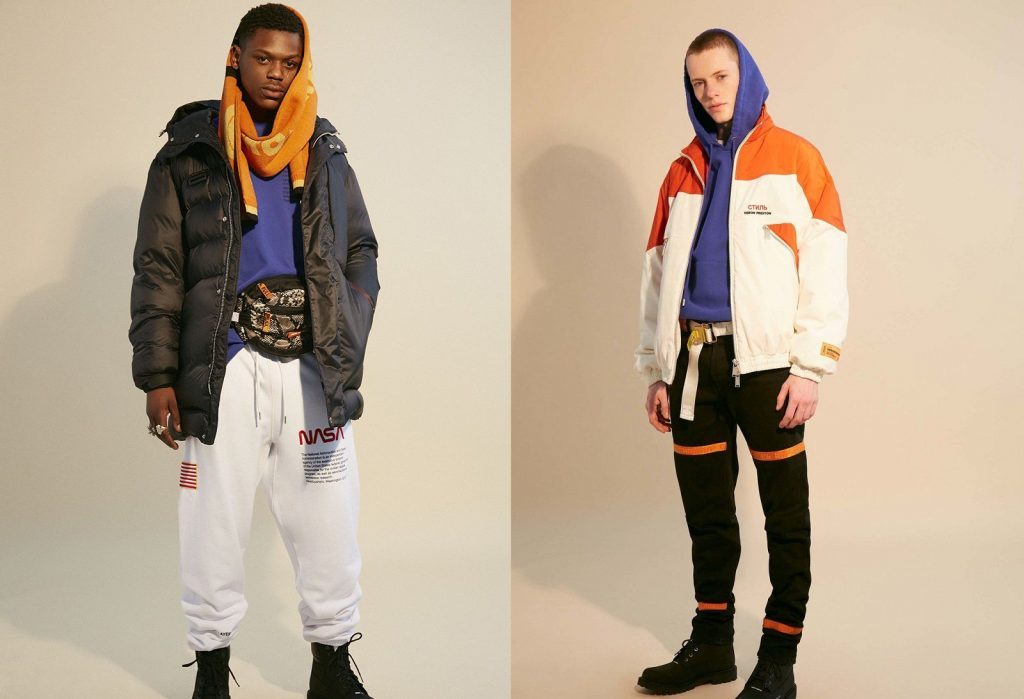 One time when he was swimming in the Meditarrenean sea, Heron experienced a moment that would strongly influence his future – a plastic bag floated by. This was during the time that one of Heron's side hustles was selling T-shirts that could today be (albeit slightly pejoratively) described as fast fashion. These T-shirts were covered by world-famous logos such as Coca Cola or Nascar. To prevent copyright infringement, Heron simply printed the logos upside down and said that they came from a second-hand store in Tennessee, which was filled with T-shirts that didn't pass quality control. It was the plastic bag that made him realize that he didn't want to pollute the planet with his business. "I didn't want to contribute to something like this. Yes, designing clothes is still my passion, but I wanted to do it in a better way. We should all try to do things better." As of now, Heron Preston products might not be made from 100% sustainable materials, but step by step, they're getting closer to achieving this goal.

For You, The World
Collaborating with all sorts of more or less significant names and organisations is one thing, but several years ago, Heron made some quite significant progress. Following the success of the DSNY collection, one day, Virgil Abloh introduced Heron to New Guards Group, which was responsible for the distribution of Virgil's brand Off-White, which led to Heron making a deal with them. One of the things that came from this deal was that Heron only had a couple months to prepare his own exhibition for the upcoming Paris Fashion Week. And that's how the successful For You, The World collection came to be, another addition to the diverse and successful career of Heron Preston, who's clothes you can now also find on Footshop.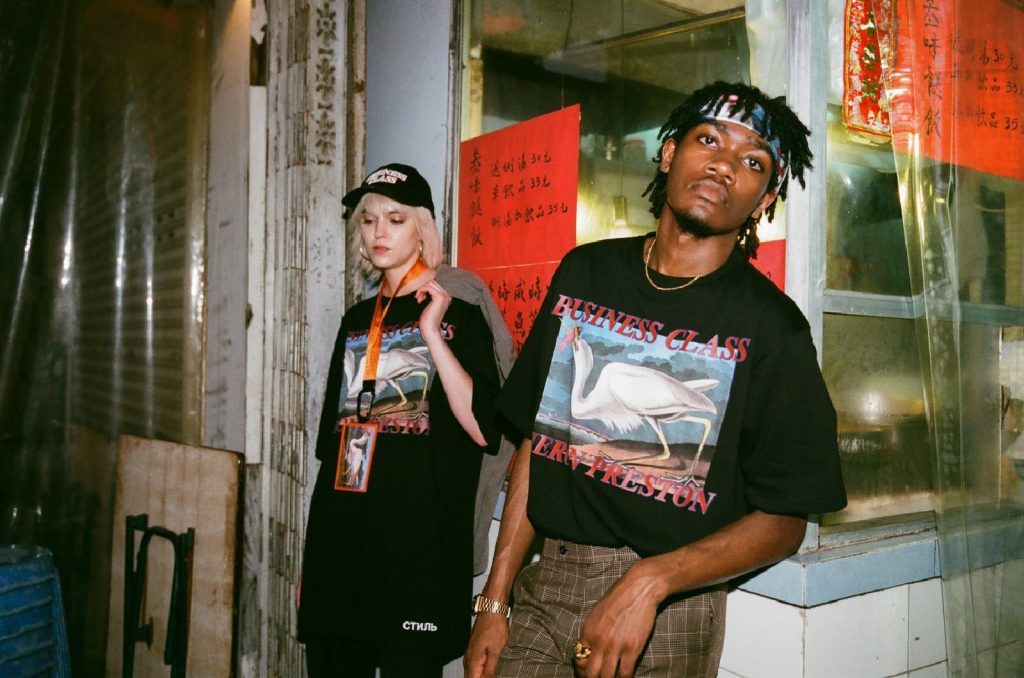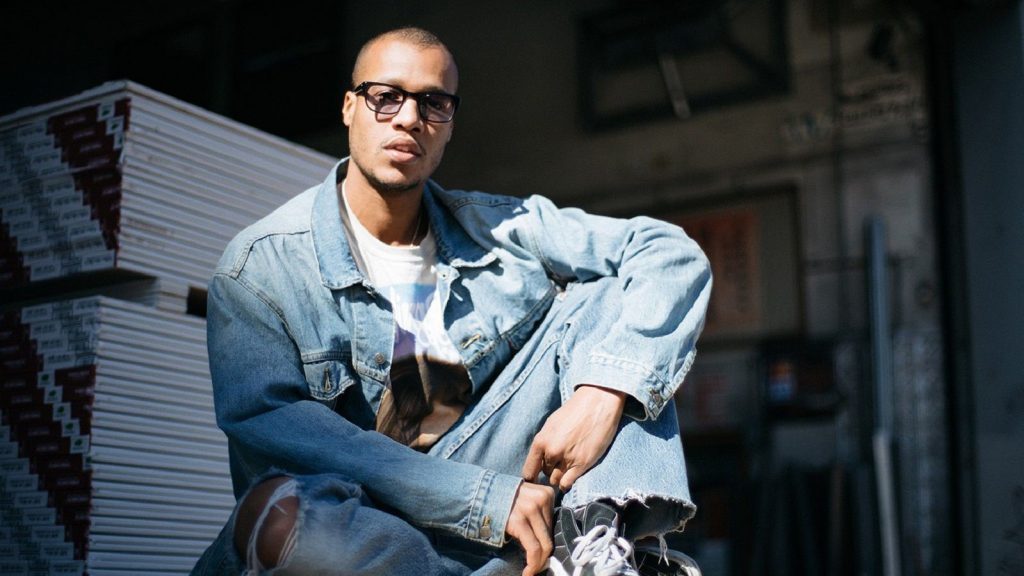 By the way, there is a little sneak peak of Heron Preston's apparel you can buy online.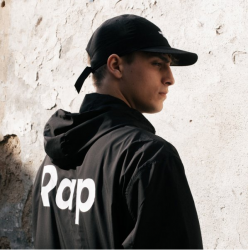 Latest posts by Honza Nosek
(see all)