The Californian rapper Tyga can boast countless hits and musical collaborations with some of the best of his genre. Whatever opinion you may have on his music, you have to admit that rap and sneakers, and by extension streetwear itself, goes together, and that Tyga is living proof of that. It's been some time since Tyga released his debut mixtape in 2007, and just like his music, his dress sense went through a certain evolution. Let's take a look at some of his most interesting pieces of streetwear, as shown in his latest video for Complex.
BAPE sneakers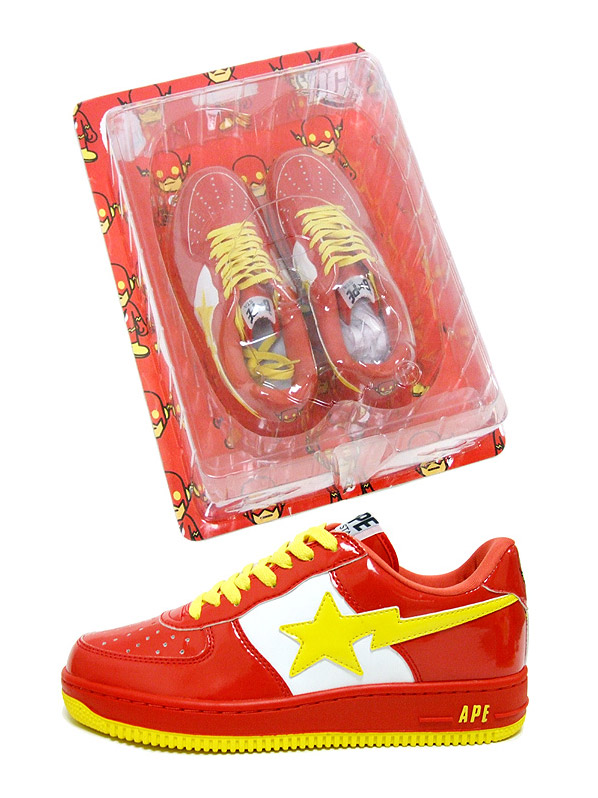 Tyga has a massive collection of BAPE sneakers, which he's been working on since he was 12 years old. Nigo – the brand's founder – is one of his biggest inspirations to this day, along with Pharrell Williams. You can find most of the BAPEstas, ROADstas and tons of other interesting models in his wardrobe: general releases, camo designs, but also very limited editions, such as BAPE's collaboration with Marvel – it's packaging, among other things, really stands out. The star of his BAPE collection are the legendary BAPE x Kanye West "College Dropout" sneakers, the price of which is very hard to approximate these days.
Ice Cream and Billionaire Boys Club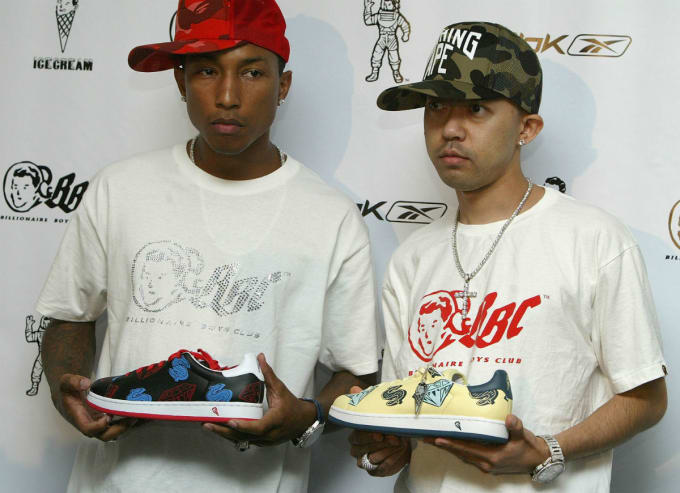 We can skip all the new Louis Vuitton sneakers, Ian Connor's Revenge Storms and similar hype sneakers of the last couple of years. Ice Cream and Billionaire Boys Club (BBC) are two sibling brands, that, along with BAPE, are an important part of Tyga's wardrobe, where you can spot some very rare sneakers and apparel of theirs. In the past couple of years, both Ice Cream and BBC haven't come up with anything really impressive enough to resonate in the world of streetwear, with the exception of a couple collaborations with adidas – which might not be a coincidence, considering both Nigo and Pharrell sold their shares of the company before this "recession". There's still hope though, as Pharrell bought a part of his share back – we'll have to wait and see if there's something we can look forward to.
Custom Air Force 1's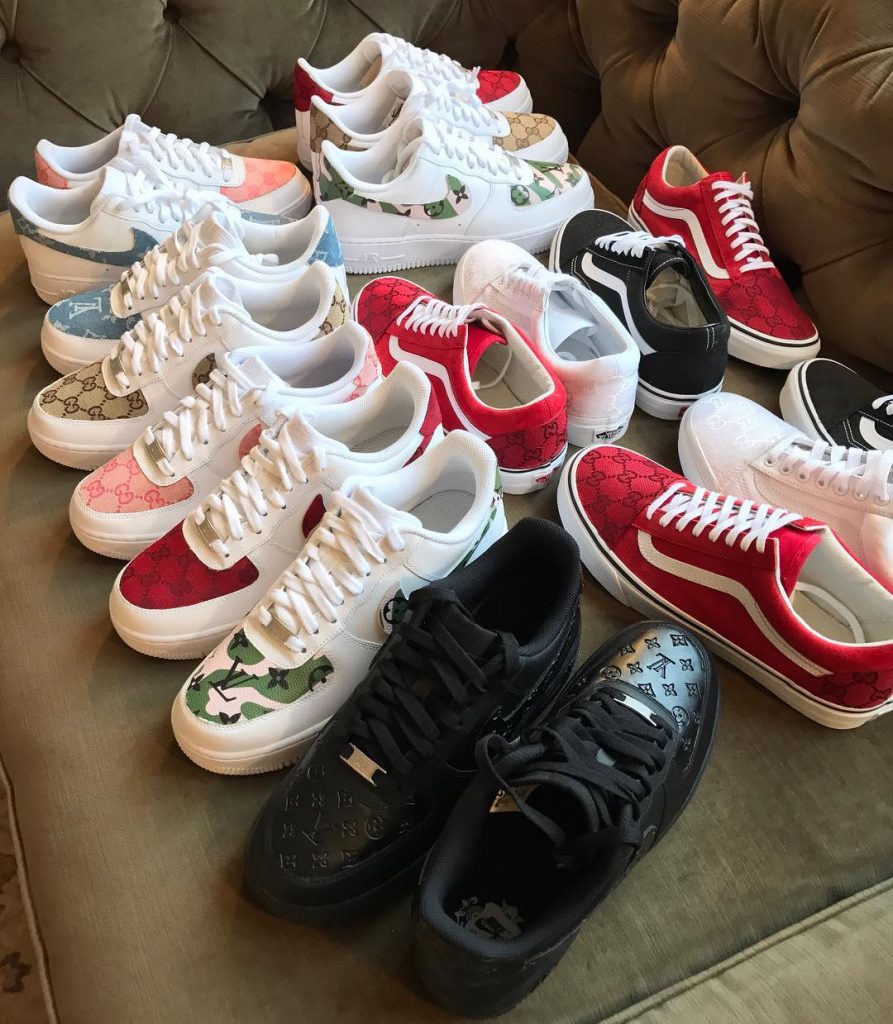 "I never have enough white Uptowns. I wear them three or four times and need new ones" – that's Tyga's justification of the tens, if not hundreds of Air Force 1's he has. A lot of them are customised by artists and designers – such as the Louis Vuitton version by @imran_potato or the 350$ Dragon Breath version.
Etai Drori customs
We live in a world where everything already seems accomplished and there aren't really much more boundaries to push. But then people like Etai Drori come along and show us, with apparently very little effort, how it's still possible. Etai made his name by destroying and remaking pieces from Louis Vuitton and similar brands. His creations range from lighter covers to jackets, shorts and waist bags, which he makes from LV towels. I'd really like to know how much he spends at LV.
Custom Louis Vuitton Millionaire sunglasses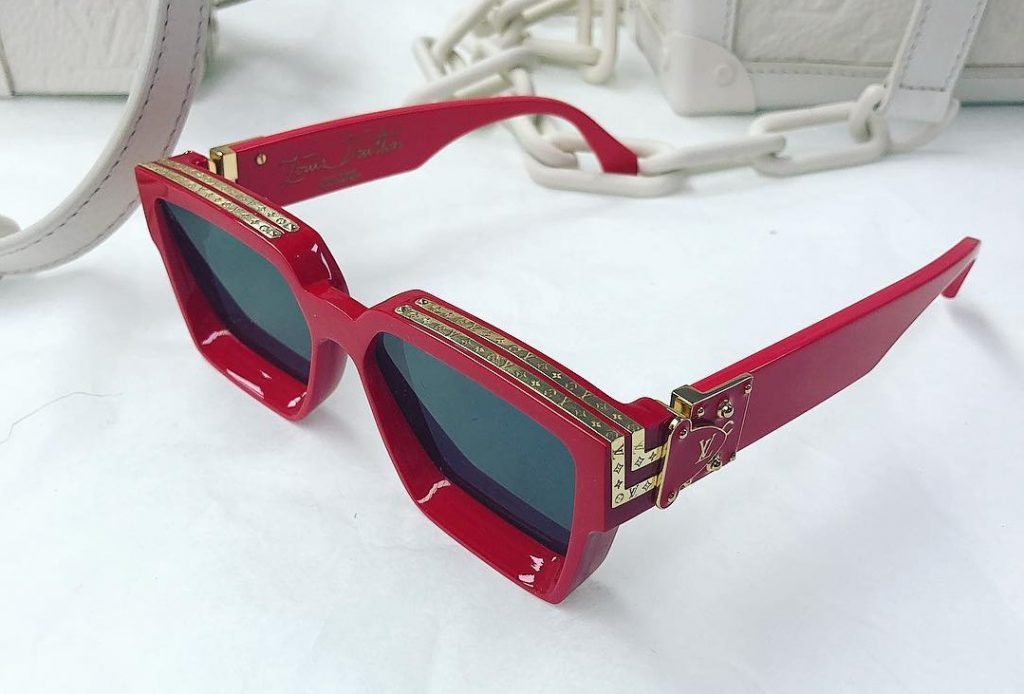 We looked at Tyga's sneakers, clothes and now it's time to move onto his sunglasses. This signature piece was created in 2004 by the creative trio Marc Jacobs, Pharrell Williams and Nigo. Apart from all the original ones, Tyga also owns not one, but two pairs of the newest iteration, the design of which was supervised by Virgil Abloh – he had one pair set with diamonds.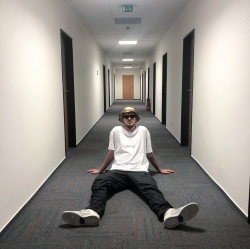 Latest posts by Adam Báča
(see all)