If you're starting to get cold, but don't want to buy a winter hat just yet, you should take a look at the new collection from New Era and The North Face. Can you think of anything better to fit your new 1996 Retro Nuptse Jacket?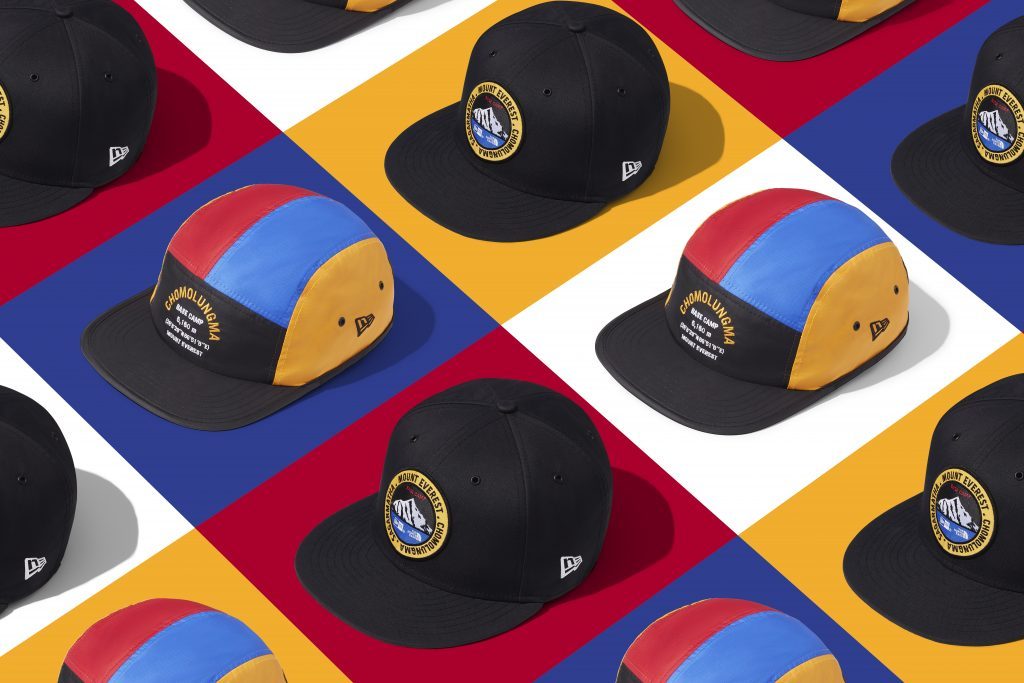 This isn't the first collaboration (and probably the last one either) of the two brands. So what do New Era, the brand specialising in hats of every kind, and The North Face, which is synonymous with equipment for extreme conditions, have in common? Both of them are an unmistakable part of streetwear culture.
If we don't count black and white, the collection uses three colors, and is inspired by Mount Everest's base camp. The native Tibetans call the mountain Chomolungma, which translates to "Goddess Mother of Mountains", while the inhabitants of Nepal call the mountain "Sagarmatha". And finally, if you were to have any trouble finding the base camp, some of the models from the collection feature its coordinates.