These days, we give our environment a hard time – we let a lot of materials and produce go to waste. A coffee or lunch to go is a common thing, same as throwing half of the lunch along with its packaging in the trash. Sneakers and apparell are a specific category that we frequently buy, often in large quantities, and say goodbye to in a matter of months.
Sustainable, or slow fashion is a response to producing clothes at the lowest cost possible, without considering the effects it has on the environment and our society. Sustainable fashion emphasizes craftsmanship, quality, and respect for human rights and biodiversity. A lot of designers and smaller, local brands are now trying to come up with clothes that are produced with the environment in mind. They recycle plastic, make fabrics from organic cotton or make sure none of the materials used in production go to waste. Global brands are also joining in by coming up with their own campaigns and changing the way they produce clothes.
Soulland's Logic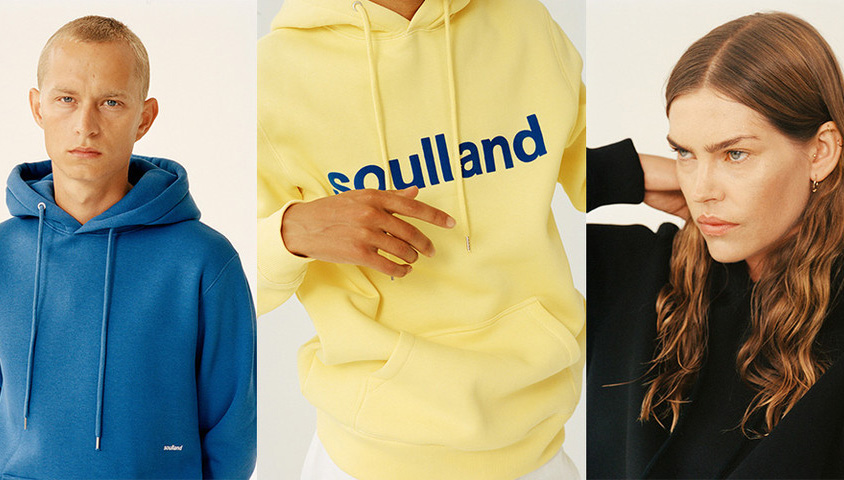 The Danish brand Soulland launched their "Logic" collection in November 2018. It's comprised of simple, colorful apparel that's in accordance with the Global Organic Textile Standard (GOTS) specifications. Jacob Kampp Berliner, the CEO of Soulland, stated that "We're on a mission to do it better".
The collection is the first implementation of Soulland's sustainability program – from spring 2019, all of their T-shirts and hoodies will be in accordance with GOTS. After that, the brand will move onto swimwear and hats made from recycled polyester.
Plastic sneakers
Every year, over 8 million tons of plastic are dumped into the ocean, where it decomposes into smaller pieces, which are then eaten by small fish. These small fish are in turn eaten by bigger fish, and these fish often end on our plates. Which means that that tuna or shark we had for dinner probably contains more than just some healthy Omega 3 fatty acids.
The Canadian eco-activist and marine life protector Captain Paul Watson says, that if the ocean dies, we die too. This could be why adidas linked up with the Parley for the Oceans organisation and is trying to prevent plastic waste getting into the ocean – Adidas changes this waste into highly functional sports materials. Individual adidas x Parley collections also have a backstory – for example, the UltraBOOST 3 – Parley White points out the fading of coral reefs by using about 11 plastic bottles fished out of the ocean in making each pair.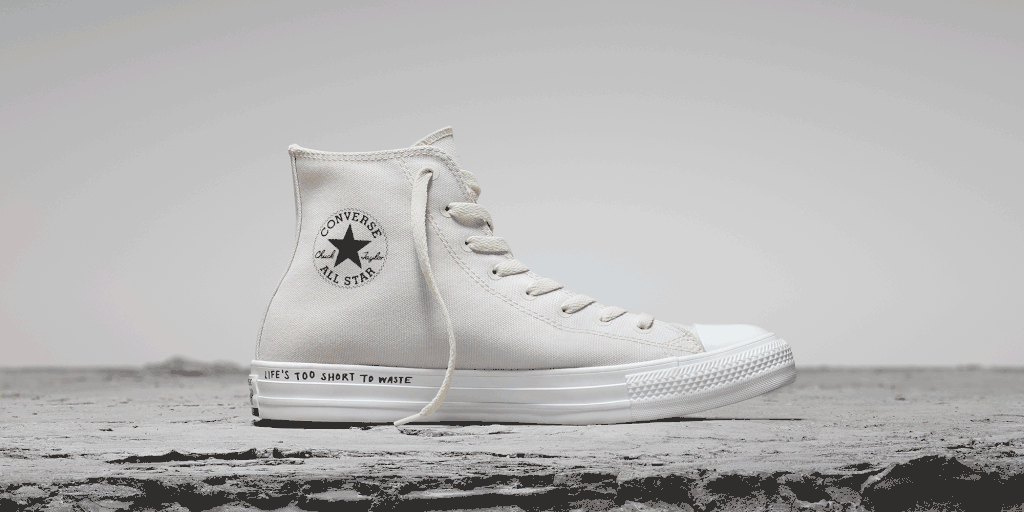 Similarly, Converse got into the whole plastic sneaker thing by transforming PET bottles into a 100% recycled polyester upper and putting it on the rubber sole of the iconic All Stars. Sneakers from their "Renew" collection are accompanied by a slogan on the side or tip of the sneaker that says "Life's too short to waste" – that is, too short to produce a lot of waste.
Not a single extra piece of fabric
Petra Ptáčková is an artist, designer, and also one of sustainable fashion's representatives in the Czech Republic. Last year, she came up with a zero waste collection in collaboration with Footshop, titled "Home". The principle of zero waste fashion is that, as you can probably guess, zero waste materials are left after the production of the clothes. The proccess might be more time consuming, but all nine models from the "Home" collection are unique.
Till the end of organic life
If all clothes were made from organic cotton, global warming could be potentially reduced by 46%, the usage of freshwater by 91% and demand for primary energies by 62%.
source: SSENSE

source: SSENSE

source: SSENSE
Lagom, the Swedish word for "the right amount", is like Nudie Jeans' yin and yang, because the brand is quite aware of the numbers listed above. Their clothes are made strictly from organic cotton, and no toxic chemicals are used on it while it grows. The brand also vowed to fix every returned pair of jeans, so you can wear your favorite Nudie Jeans till the end of your life.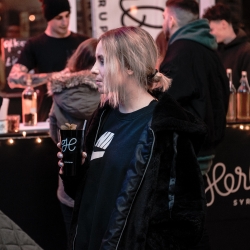 Latest posts by Tereza Jednička
(see all)