This year's annual Air Max Day happened on Saturday the 26th. I originally wanted to write this on time and release it during Saturday, but because the celebrations went on for a little longer, I got a bit late. But that doesn't matter at this point – let's find out what some of the people over at Footshop think are the best Nike Air Maxes!
Truth be told, there's a lot to choose from – the history of the most popular series of sneakers begins all the way back in 1987, when the Air Max 1 was first released, and now there are countless models to choose from.
KOVO – DESIGNED HIS OWN PRODUCT AT FOOTSHOP

Nike Air Max 1 OG
At the risk of sounding sentimental, my favorite pair of Air Maxes is my first AM1 OG pair that I bought in London ten years ago – they were my first pair of Air Maxes. It was love at first sight, from the shape to the colorway. Since then, every time I look down or see them in a picture, I tell myself that they look great. And as an honorable mention, I'd say my AM90 ID "What The Animal" pair that I designed myself back when you could on Nike ID @kovkou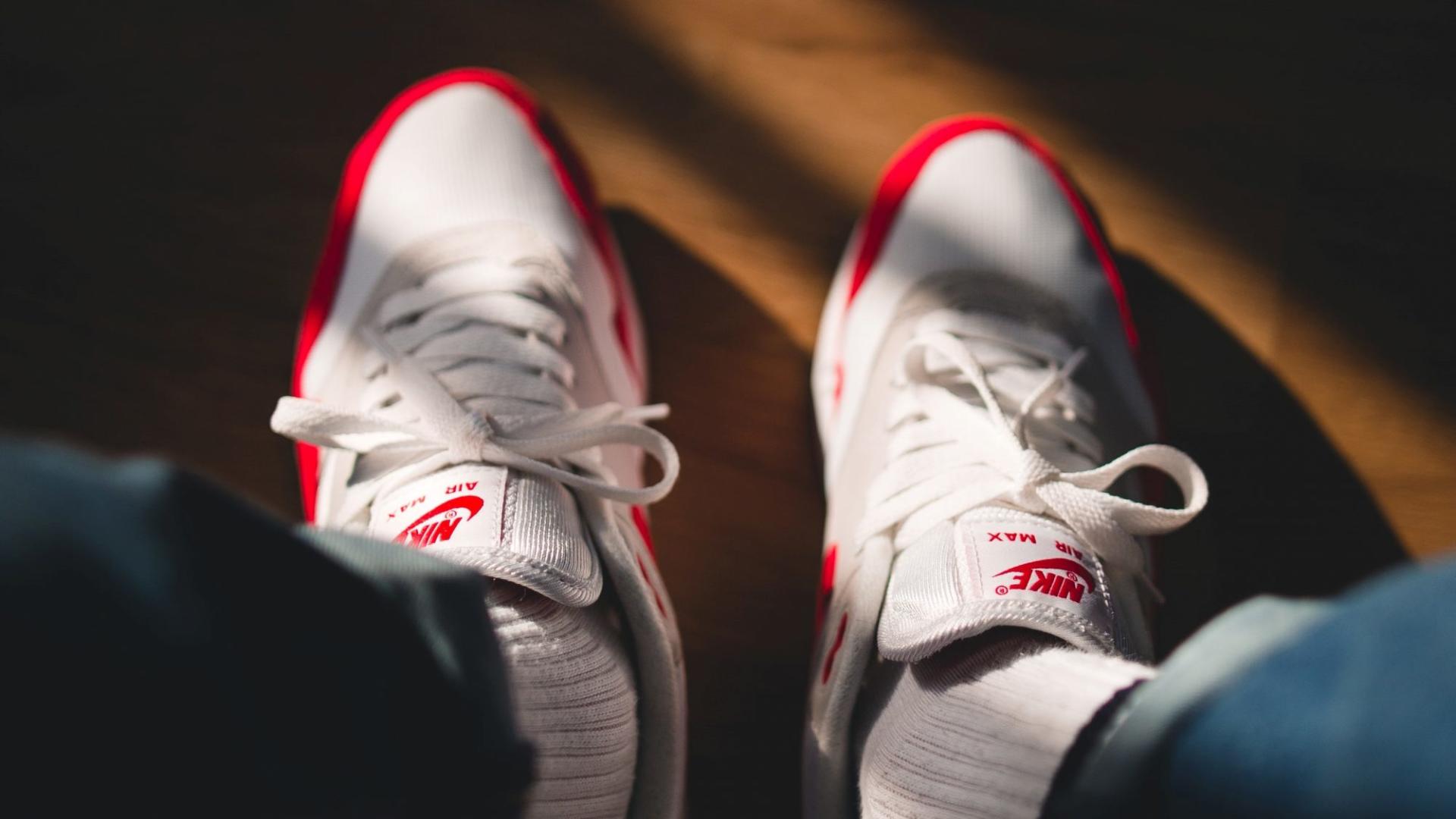 RADIM – GLOBAL BRAND MANAGER
Nike Air Max 1/97 x Sean Wotherspoon
The fact that this is Nike's best release of the decade is a hill I'm willing to die on. A unique mix of materials with a great backstory, all the hype around the voting on which model will be released etc. When I first put them on, I decided that I would wear them till they fall apart – and even after all these years, they look great and have a bit of a symbolic vintage patina that I'm sure Sean would be happy with. @radimstezka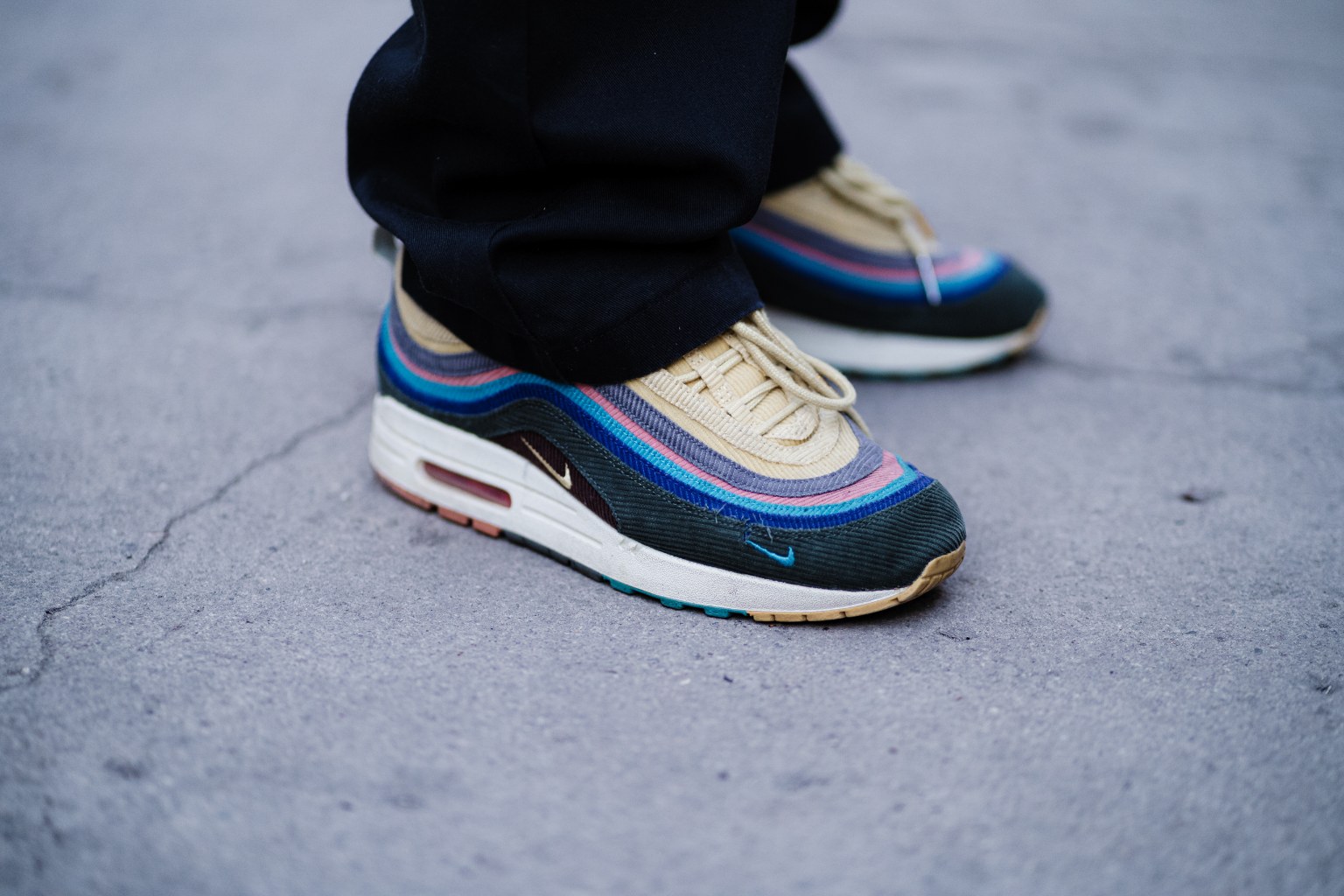 SOŇA – CZ BRAND MANAGER
Nike Air Max 1 Parra (2018)
My favorite Nike Air Max release would be the Nike Air Max 1 Parra. The AM1 is my favorite Air Max silhouette, I think it's really clean and fresh and without distinct elements like those on the AM90.
I really like Piet Parr's work and I like how he changed his designs to fit this sneaker – it's not really in your face, but it's also very well designed. Fun fact: There's a Friends and family version of the sneaker that doesn't have the swoosh and instead features even more elements that appear in Piet's work – usually, its price doesn't go under 2000€. @sonjastefanko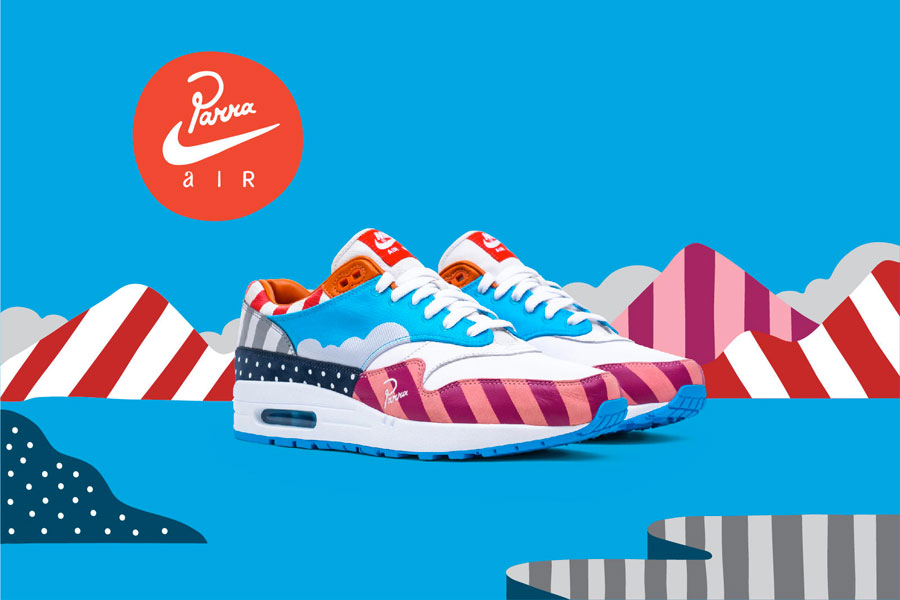 VIKTOR – MEDIA & AFFILIATE
Atmos x Nike Air Max 1 Retro "Elephant"
My favorites would be the Atmos x Nike Air Max 1 Retro "Elephant". It became a personal grail the moment I saw it on Kixclusive (an OG online resale store) in around 2008 – when sorted from highest to lowest price, these were on top. The backstory wasn't as important to me as the colorway that resembled the Tiffany Dunks. In 2016, a "Vote Back" campaign was launched for that year's AMD – fans could choose a sneaker deserving a re-release. I voted several times and in 2017, I was lucky enough to get a pair at Footshop's Nike pop-up at Prague's Dancing house. I still have them and wear them almost exclusively to each year's Air Max Day. For the rest of the year, they stay in my archive. @viktor_svamberk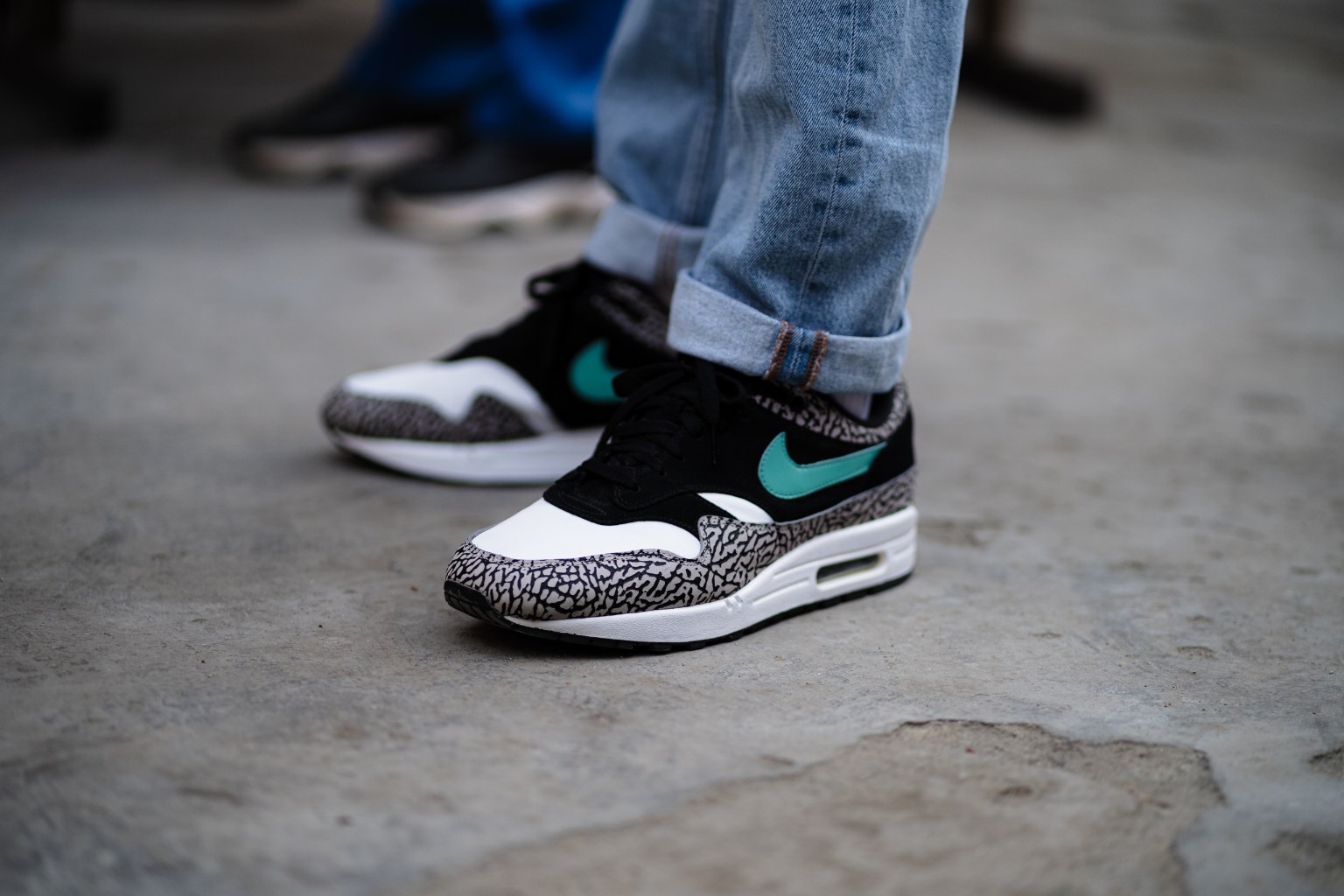 Just FYI – you can find hundreds of pairs of Air Maxes on our website, so go check them out. You might find your new favorite pair.
Years later, another Air-filled silhouette returns. Check out the article about the Nike Air Max BW.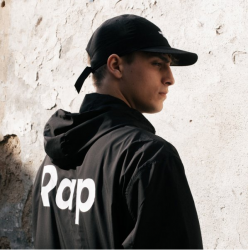 Latest posts by Honza Nosek
(see all)