Upcycling is a more and more discussed topic. It is transforming old or used products into new ones. A lot of  man-made materials do not biodegrade and harm the environment. One of Footshop's missions is to be as sustainable as possible and do our best for it.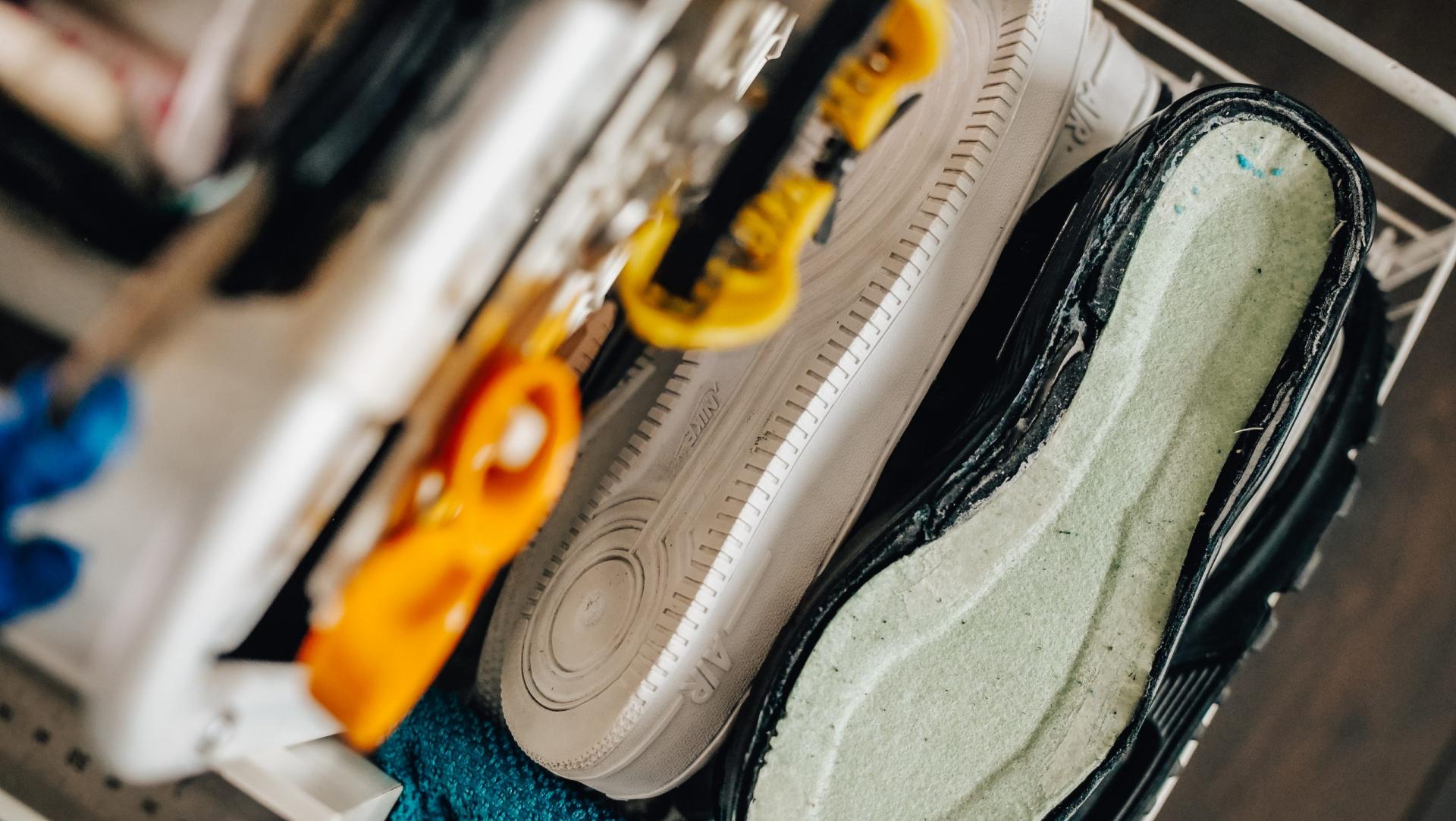 We are not unconcerned about the final journey of our products and said no to burning. Therefore, we looked for an alternative way of burning, and it turned out great. Who would have thought that shredding is possible for shoes as well? Footshop is now working with a local shredder company. Each quarter, sneakers from the warehouse will be shredded and later used as a new material for the production of sports grounds and other different kinds of surfaces. This process is called upcycling, so we are not just getting rid of products, which can not be sold anymore, but we are trying to utilize them.
Footshop decided not only to upcycle but also to support 6 young designers and give them a chance to create and breakthrough. We will supply them with shoes and clothes from our warehouse. Provided products are those from returns, our Footshop collections, or collaborations with other brands (e.g., Laformela or Soulland). There are no boundaries, designers can make anything and how many pieces they want to.
Soon we will introduce to you and interview all 6 designers, in which you will learn more not only about them, but also about their work. For now, you can check out their Instagram feeds and follow them to stay updated: Matěj Hlaváč (@hlavacmaty), Žeňa Grygoriev (@zensen_g), Arnošt Mikulička (@arnost_mikulicka), Monika Říhová (@monika_rihova_design ), YEN (@tny.3), David Nikolov (@valery.clothing).