The popular sneaker festival, celebrating shoes featuring the legendary swoosh, is back again. For this year's Air Max Day, we decided to give back to the community that enables us to do what we do every day.
This year's Air Max Day is presented by Footshop's @1000sneakers, which features a collection of the best Air Maxes of recent years. Photography was taken care of by @kickeez, who also added the AM90 Infrared Duck Camo, which is currently being released. Would you like to have something like this decorating your wall? If so, read on, because it just might happen.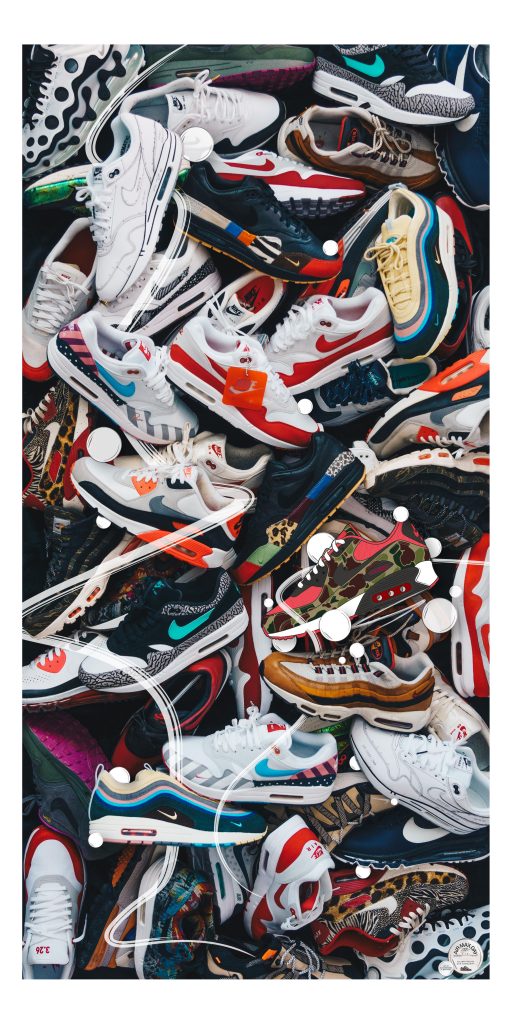 Giveaway
Win this year's Air Max Day pack which includes the artwork, Air Max 90 "Duck Camo", and Air Max 2090!
The rules are easy:
1. Follow Instagram @footshop, @1000sneakers, and @Kickeez
2. Take a picture of your most favorite Air Maxes from your personal collection
3. Post the picture on your profile and tag #airmaxdayftshp and @footshop in the caption
4. Write "DONE" and your US size in the comment section under this post
We will pick the winner on March 30th at 4 pm. Good luck! ❤️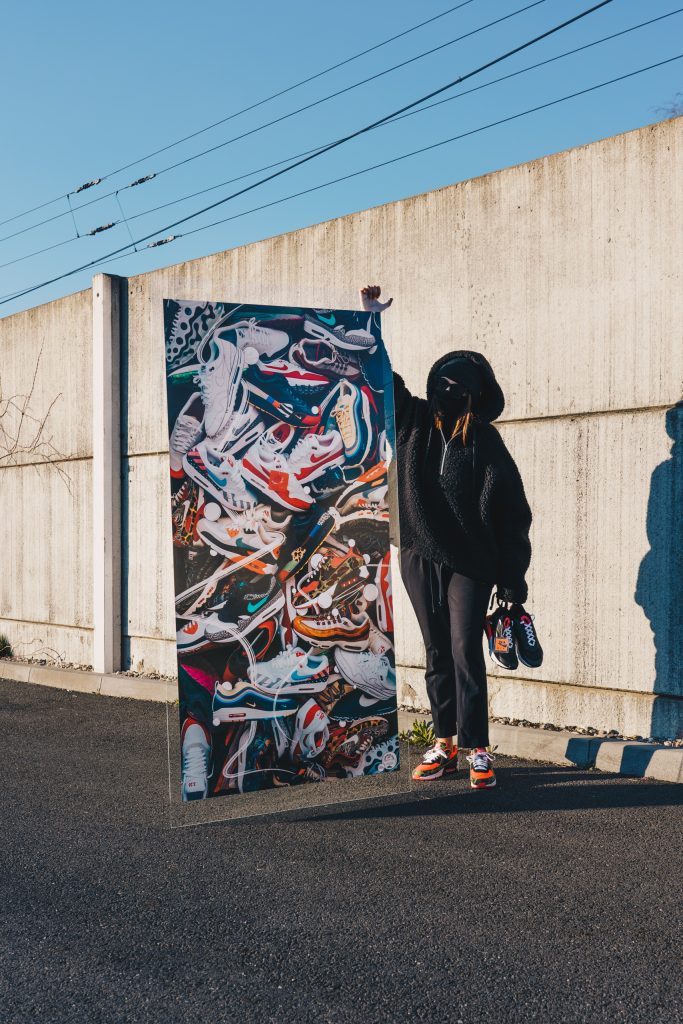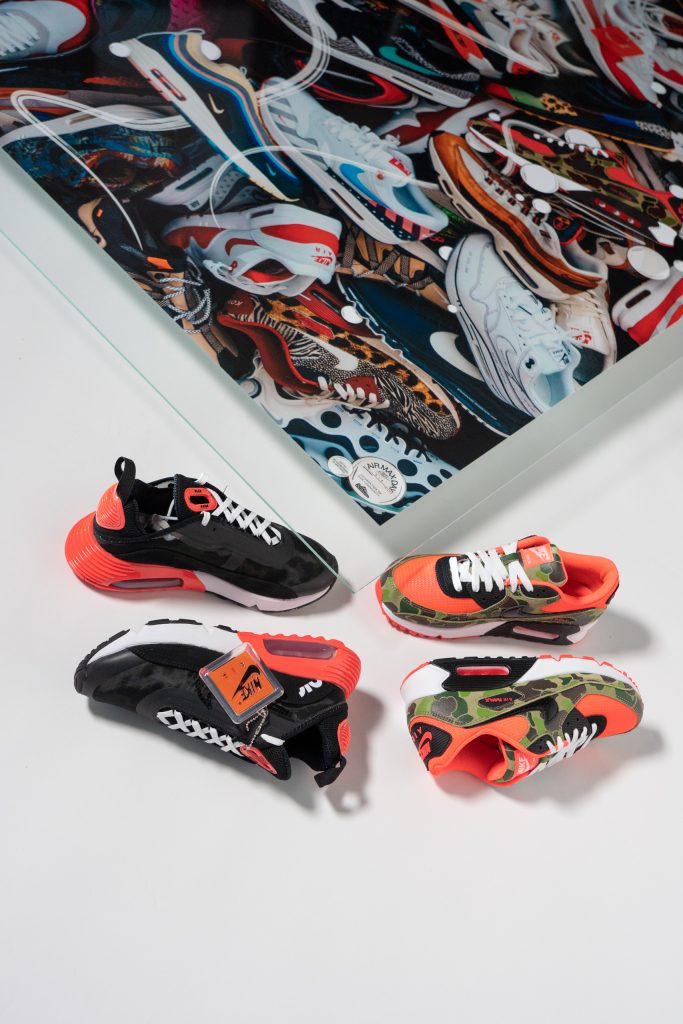 The history of Air Max Day
The date – 26th of March – is no coincidence. On this day back in 1987, a model of sneakers was released that would forever change sneaker culture. The Air Max 1's were the first sneaker with the Air Sole bubble, which was created by legendary sneaker designer Tinker Hatfield – the Air Sole became crucial for Nike over the following decades. Why? Just take a look at Footshop's website, where you can see just how important the Air Maxes became in their over 30 years of existence.
To celebrate Air Max Day, Nike often supplies us with new releases, and this year is no different. We can offer, for example, several new colorways of the Nike Air Max 90, including the most sought-after, the Infrared Duck Camo.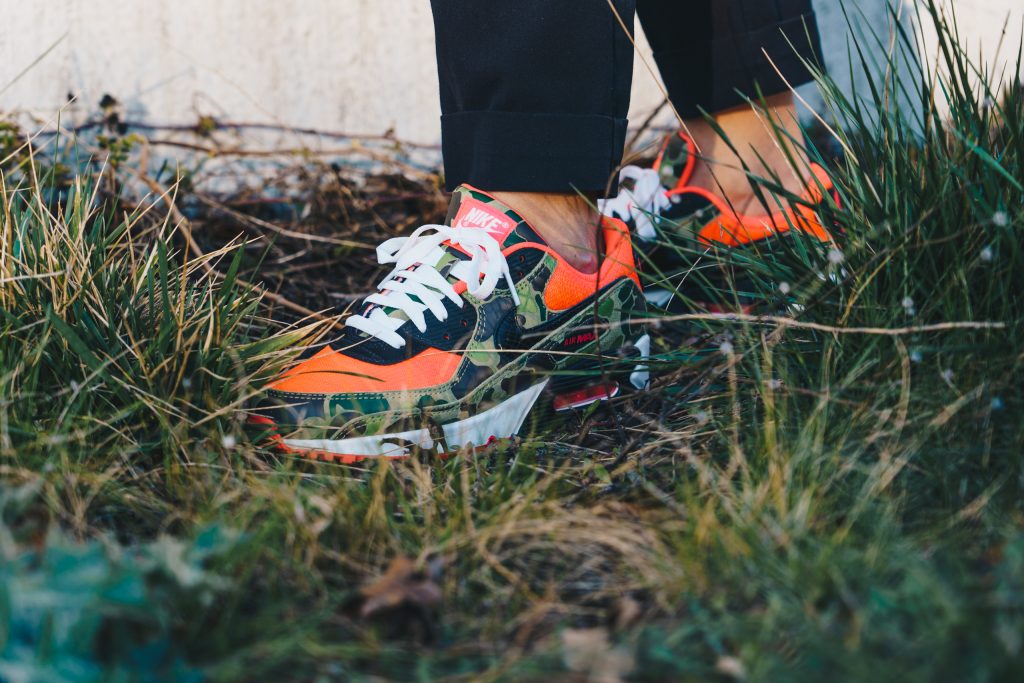 Nike Air Max 2090
To stay up-to-date, Nike released a new silhouette – the Air Max 2090. If you want to be one of the first people to wear this futuristic silhouette, go check out Footshop's website and pick the pair that suits you best.