According to Complex and Sneaker News, these are some of the best Air Maxs in history. When a sneaker is valued so highly among the most successful sneaker line in history, there can be no doubt that the Nike Air Max 95 OG "Neon" release is one of the biggest events in the world of sneakers in 2020.
Or, more accurately, was. For their 25th anniversary, the legendary sneakers sold out immediately. Owners can now admire the Black/ Neon Yellow/ Light Graphite colourway, with a reflective part circling the entire shoe.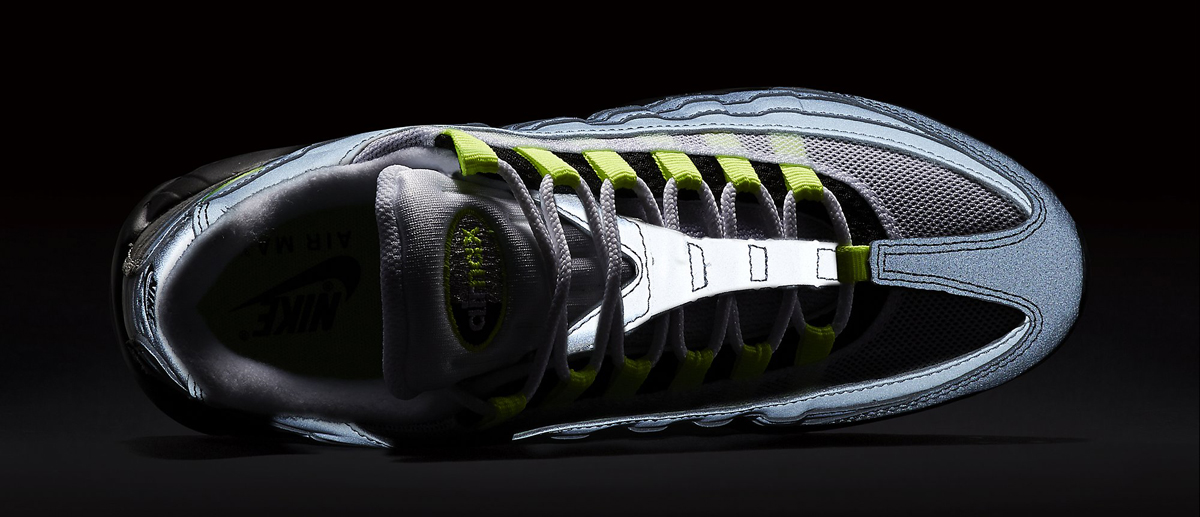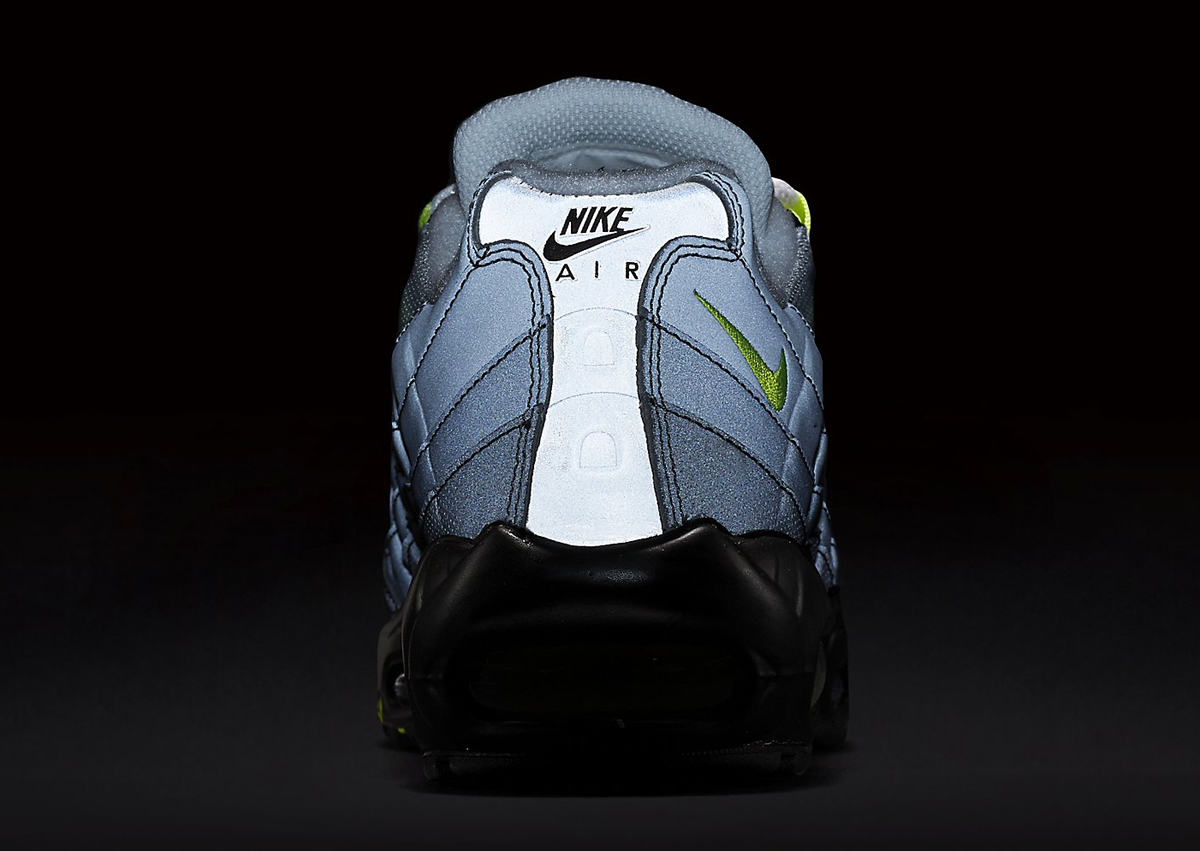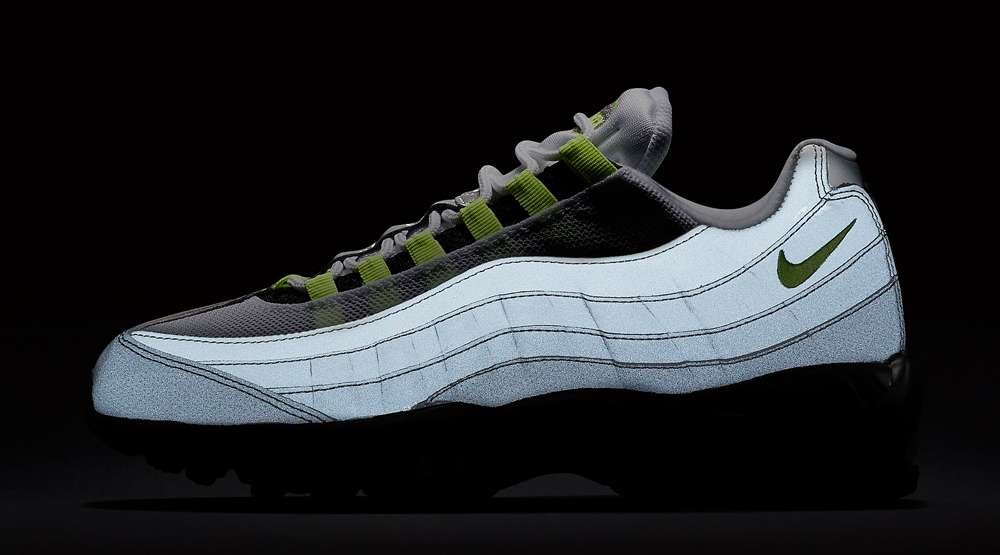 THE WORK OF SERGIO LOZANO
The designer behind this sophisticated sneaker, Nike Air Max 95, is Sergio Lozano, who was given the task of creating a new running silhouette in 1994. In his own words, he was told to enjoy designing and that he was completely free to have fun with the design. That was exactly what his youthful approach needed to hear, and thus the design process was not hindered in any way. The result is a pure imagination brought to life.
When designing the Air Max 95, Lozano found inspiration in erosion and the earths bared layers, which shine on the side of the sneaker. The layers and the largest air capsule midsole covering of the time became the identifying elements to this tenth silhouette of the Nike Air Max line.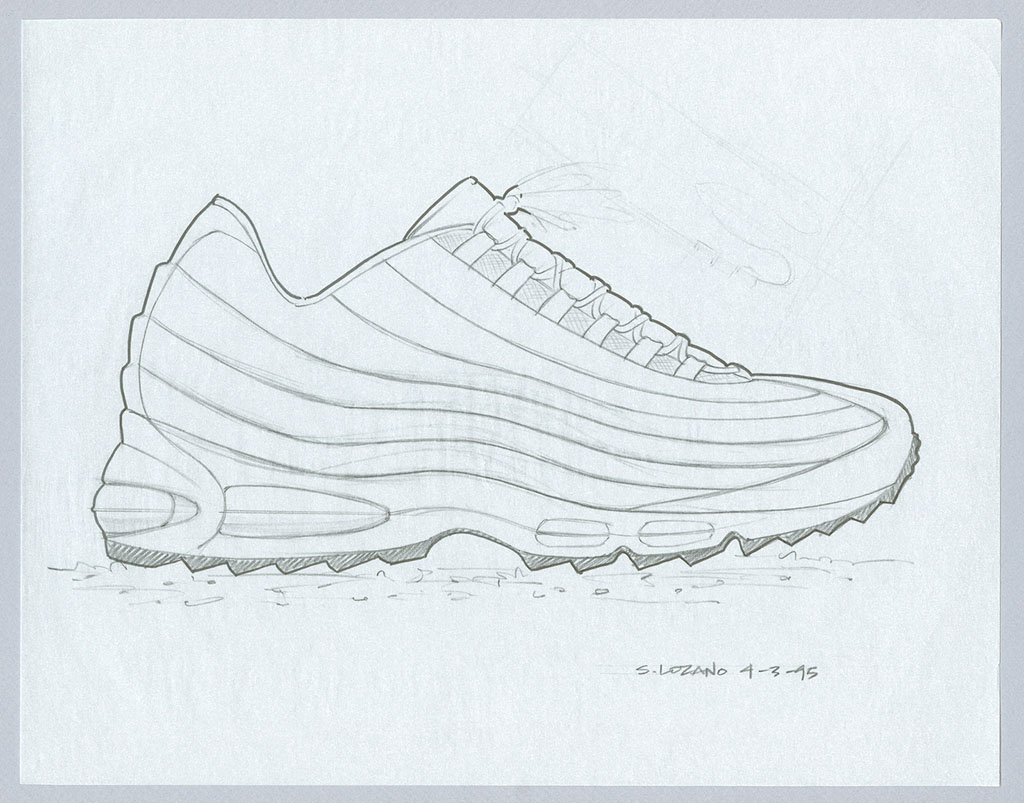 Eventually, Nike wanted to modify the design a bit, especially by adding the iconic Swoosh, but Sergio Lozano believed in the brand's strength, and that the Swoosh was not actually needed for people to recognize Nike sneakers. In the end, they settled on a compromise – a small Swoosh on the side of the heel.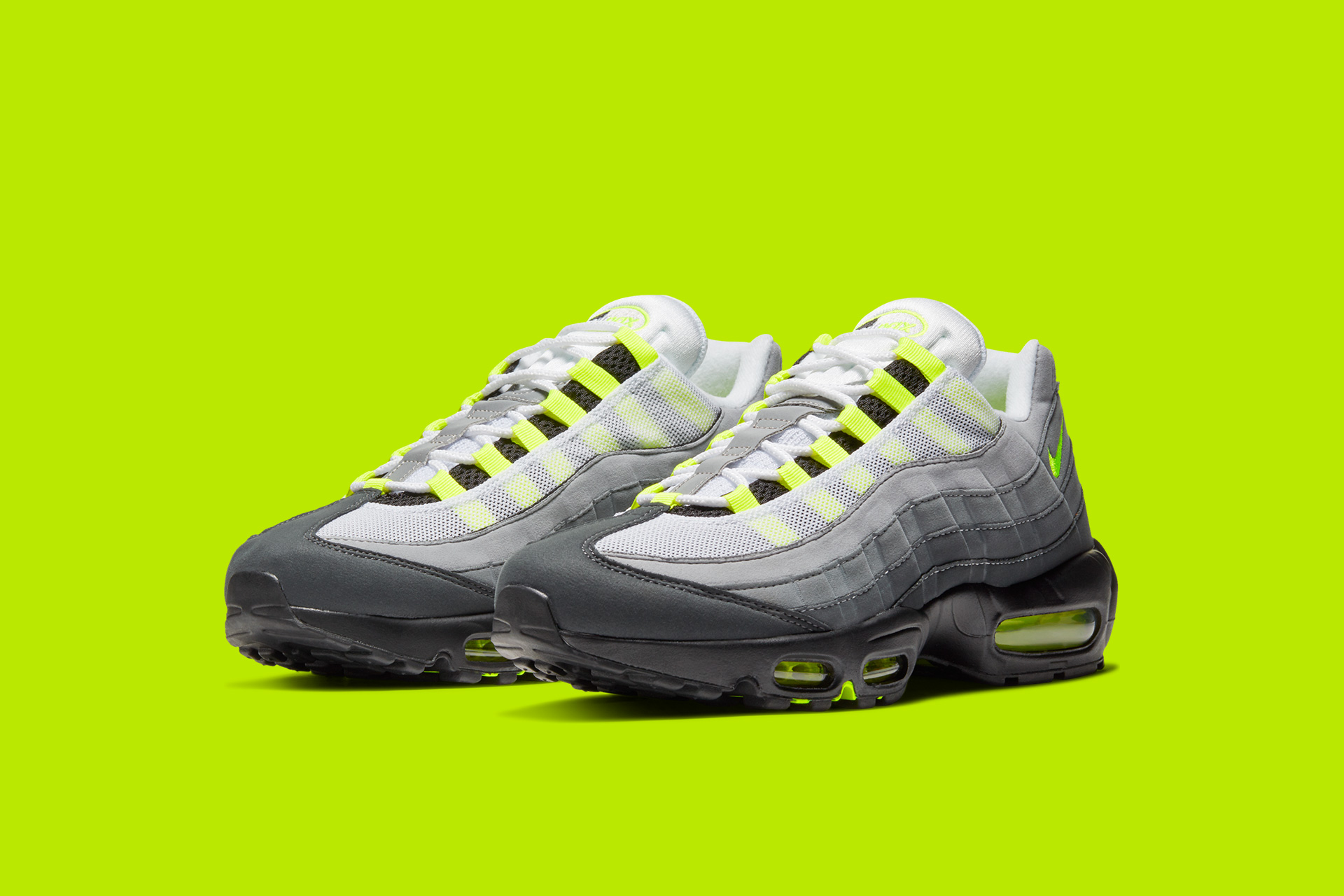 You can get your own pair from Footshop right now. Choose from dozens of different colourways for both men and women.
However, the Nike Air Max 95 OG release was not just any other release at our platform Releases…
The Flag of Fresh Streets
In connection with the release of the Nike Air Max 95 OG, we teamed up with Nextbike for a joint goal – cleaner air in the streets. The rise of bike-sharing in recent years has provably reduced emissions in a number of world capitals, and because environmentally sustainable projects make sense in the long run, we fully support this method of public transport.
That's why in Prague, Brno and Ostrava you can now find hundreds of Nextbike bikes, which you can ride for 15 minutes completely free. Our collaborative bikes are super easy to recognize. They are in the colors of the just released Nike Air Max 95 OG colourway.