Do you also come up with a great outfit in your head and then stop because you don't know which shoes to wear with it? I don't know about you, but for me, this happens on a daily basis. Picking shoes for my outfits is like going to the confectionery and getting stuck browsing. It's complicated.
Nevertheless, in this article, I'll make your life easier by going through different types of shoes to perfectly match your outfit. Also, because a picture's worth a thousand words, I've used more pictures instead of text this time, so you can scroll through and make screenshots of the outfits you like.
How to wear Converse shoes
Introducing the iconic canvas high-tops isn't necessary. The sneakers, originally made for basketball, became a global favorite. A simple silhouette with a rubber sole and canvas upper. And the great thing about them is they look better the more worn they are. Converse sneakers go with basically anything you can imagine – jeans, skirts, dresses, shorts and people even wear them with suits. The low top version is ideal for summer outfits and the high tops are a great choice if your outfit features wider pants.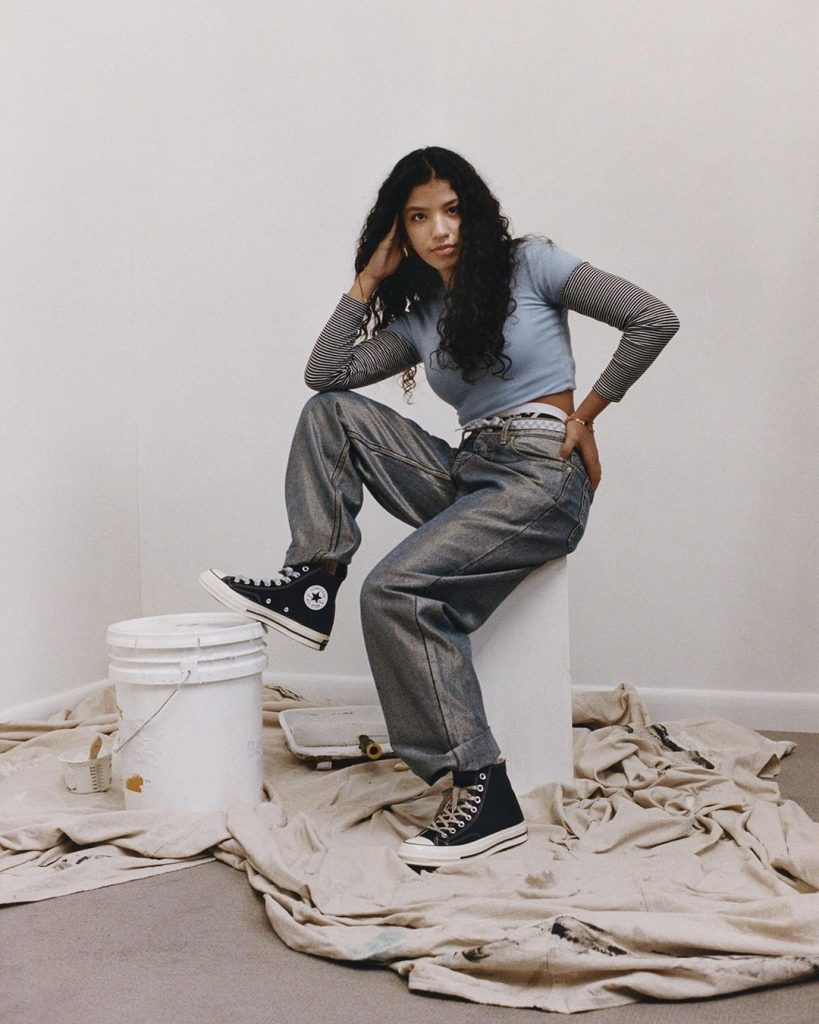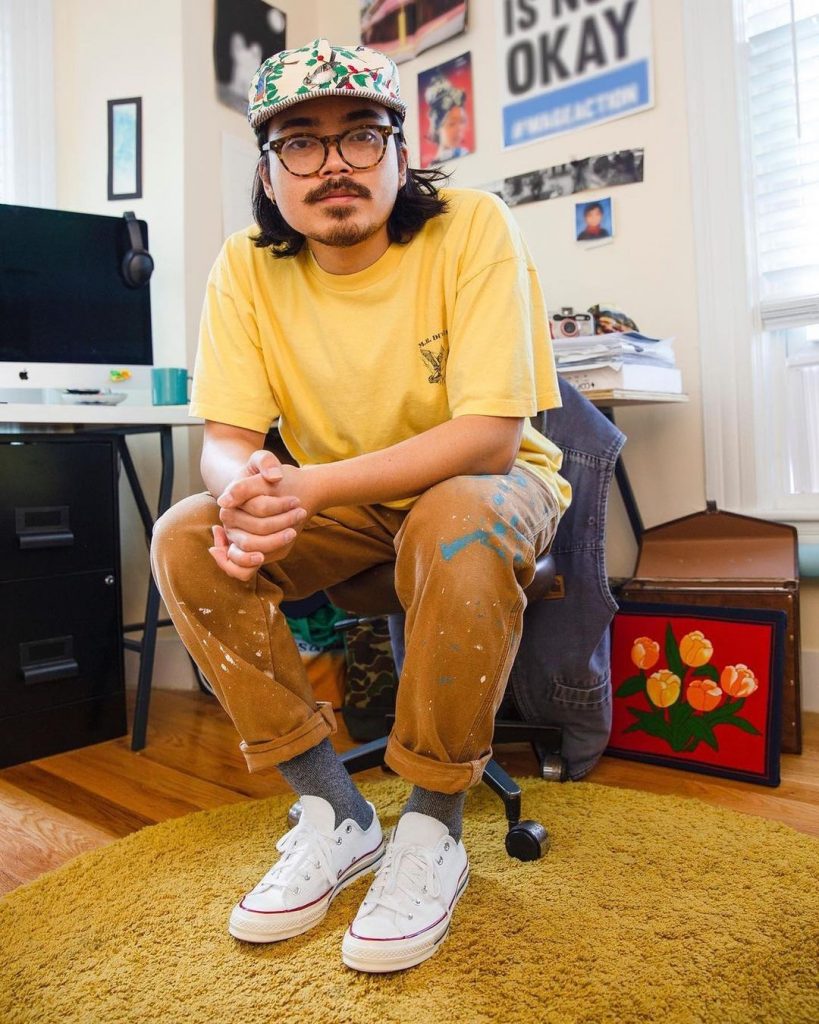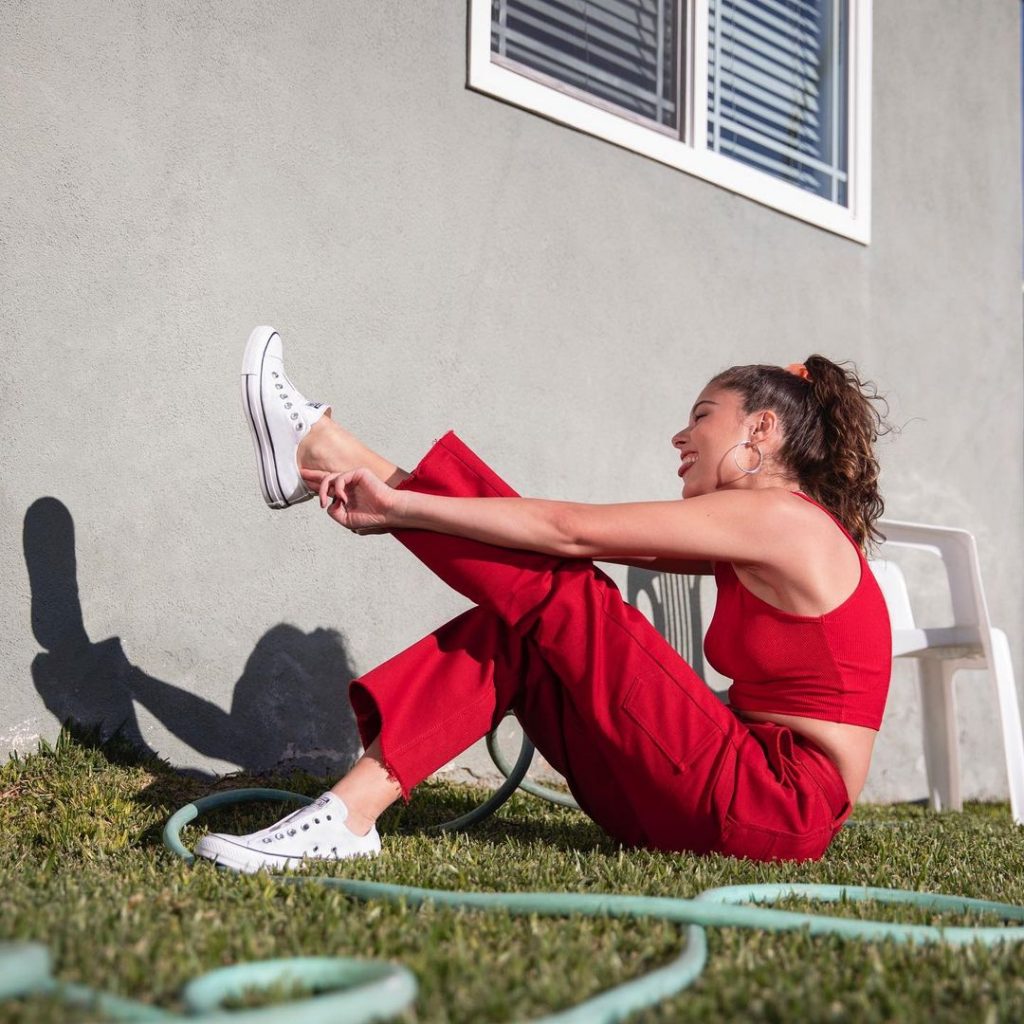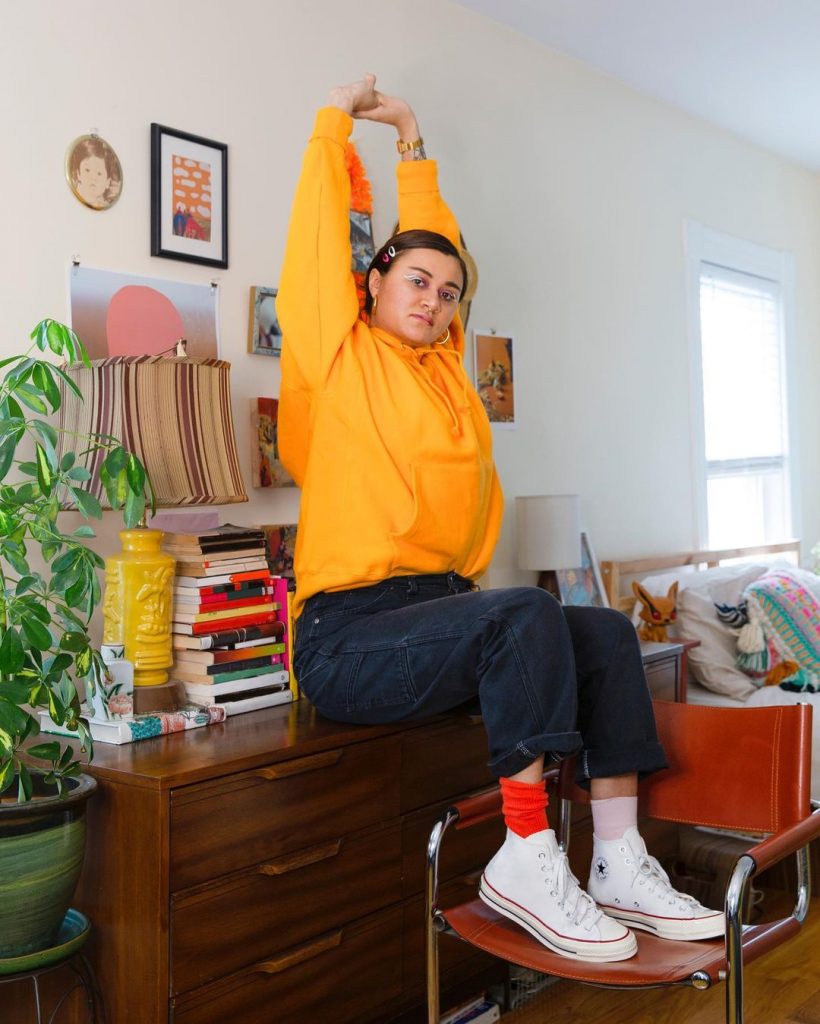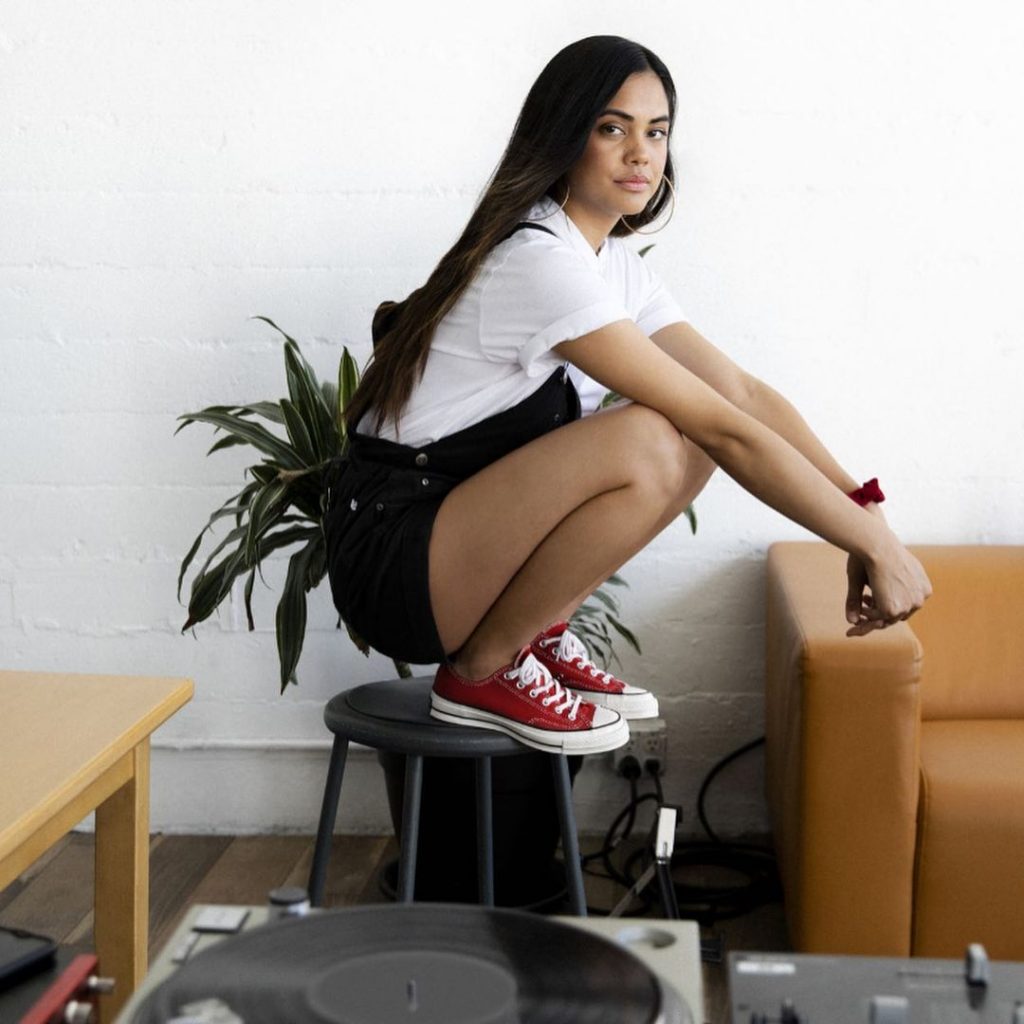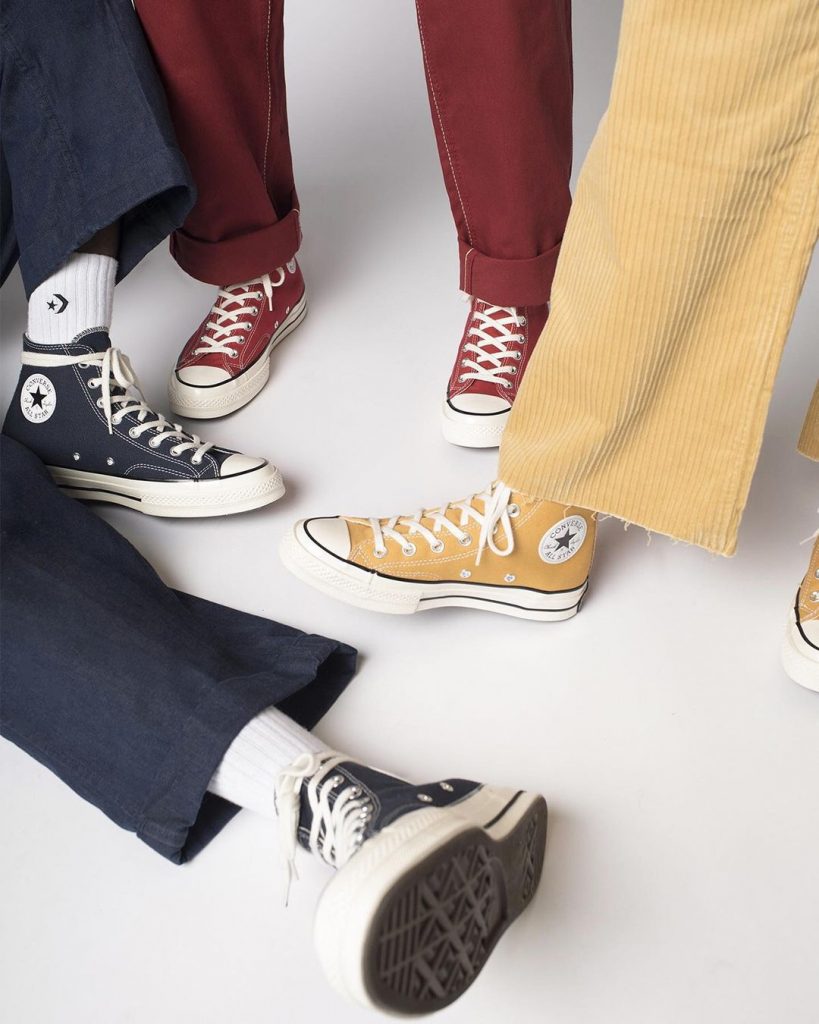 A love-hate relationship with Vans Slip-ons
Do you also feel like only a thin margin of people like Slip-ons? I've never understood it, they're extremely comfortable, and great if you're lazy, because you don't need to tie them at all, and when paired with correctly chosen clothes, they make an excellent outfit. You really can't go wrong with them.
Fun fact: Did you know where the shape of Vans Slip-Ons comes from? It originates from shoes worn on naval voyages and the Van Doren brothers were so inspired that they made them into the iconic sneakers that catapulted Vans into lifestyle footwear.
Cool, right? I definitely fall into the Slip-Ons aficionado category, because they're great for trips like festivals and and also just hanging out in the park, when I throw them on along with a pair of shorts, a T-shirt, and I'm all set. They also look great with wider pants or denim skirts.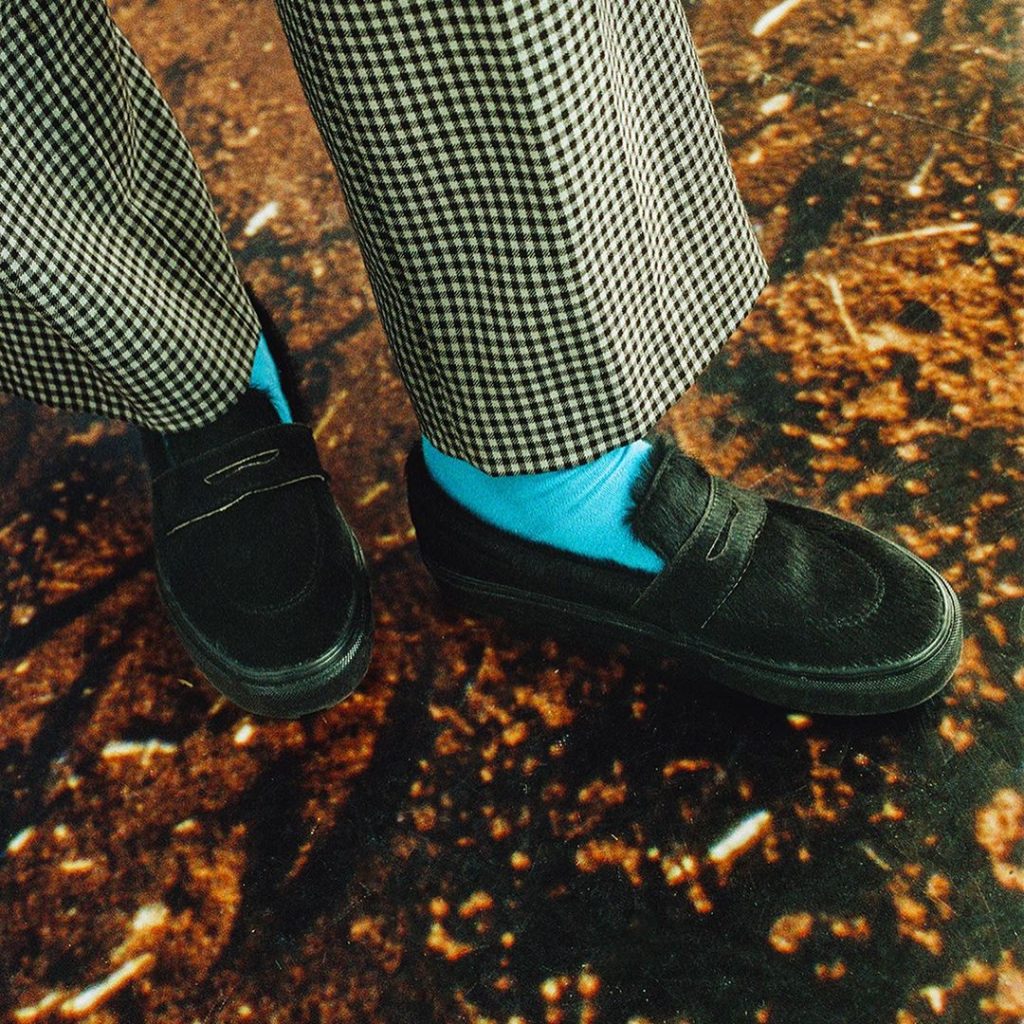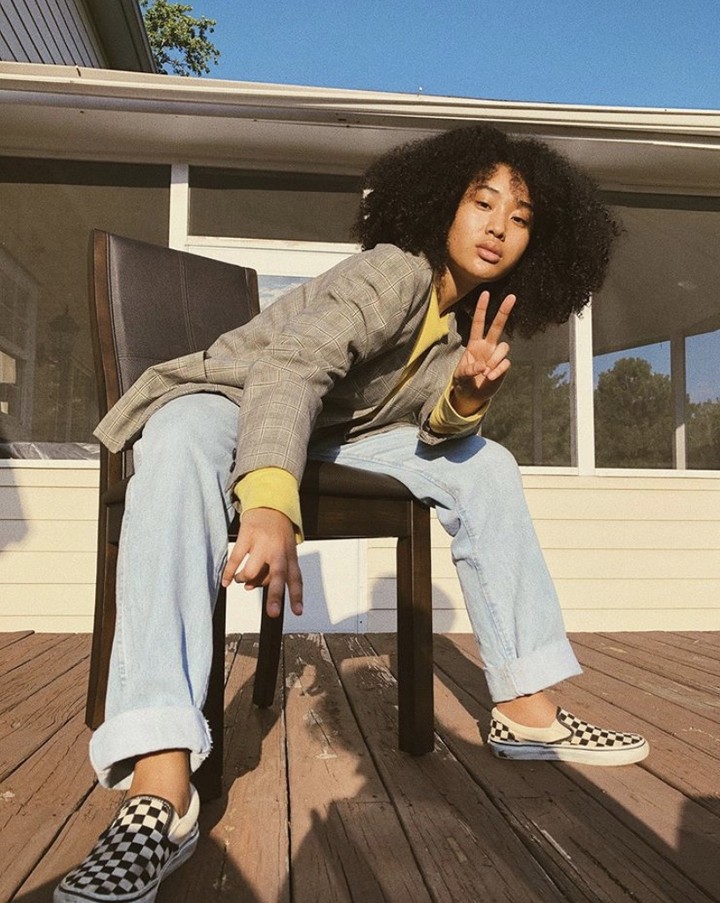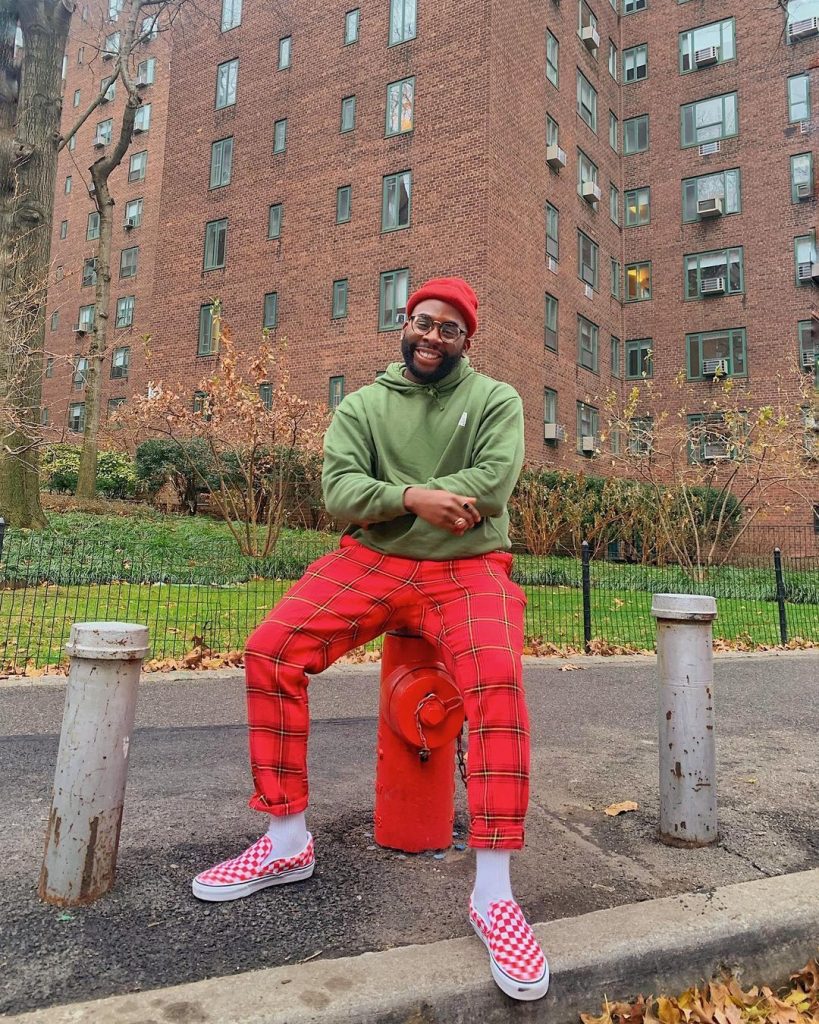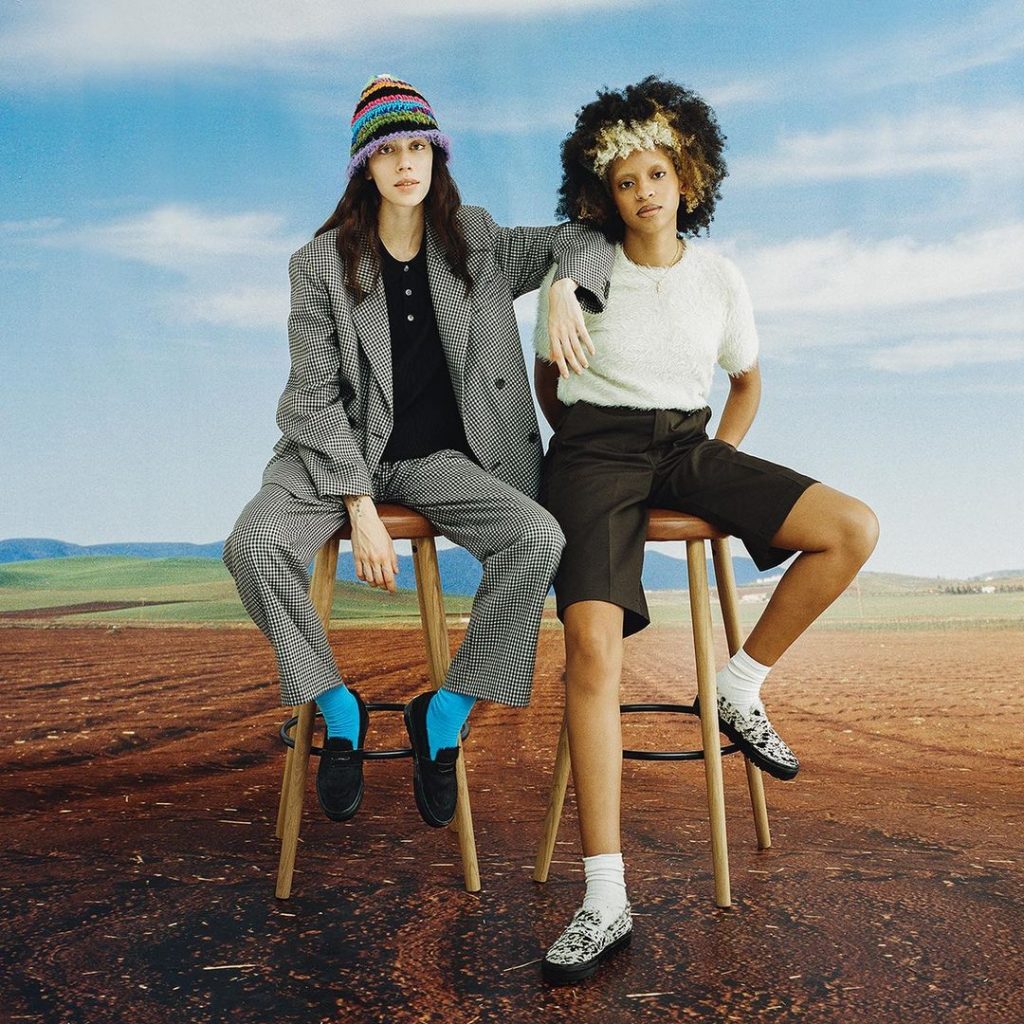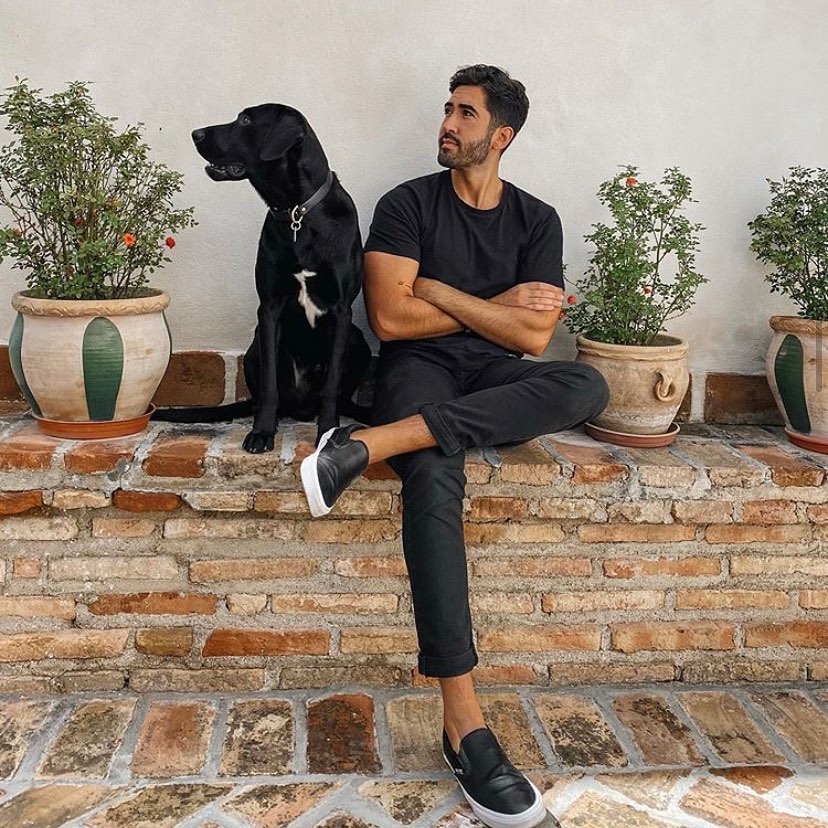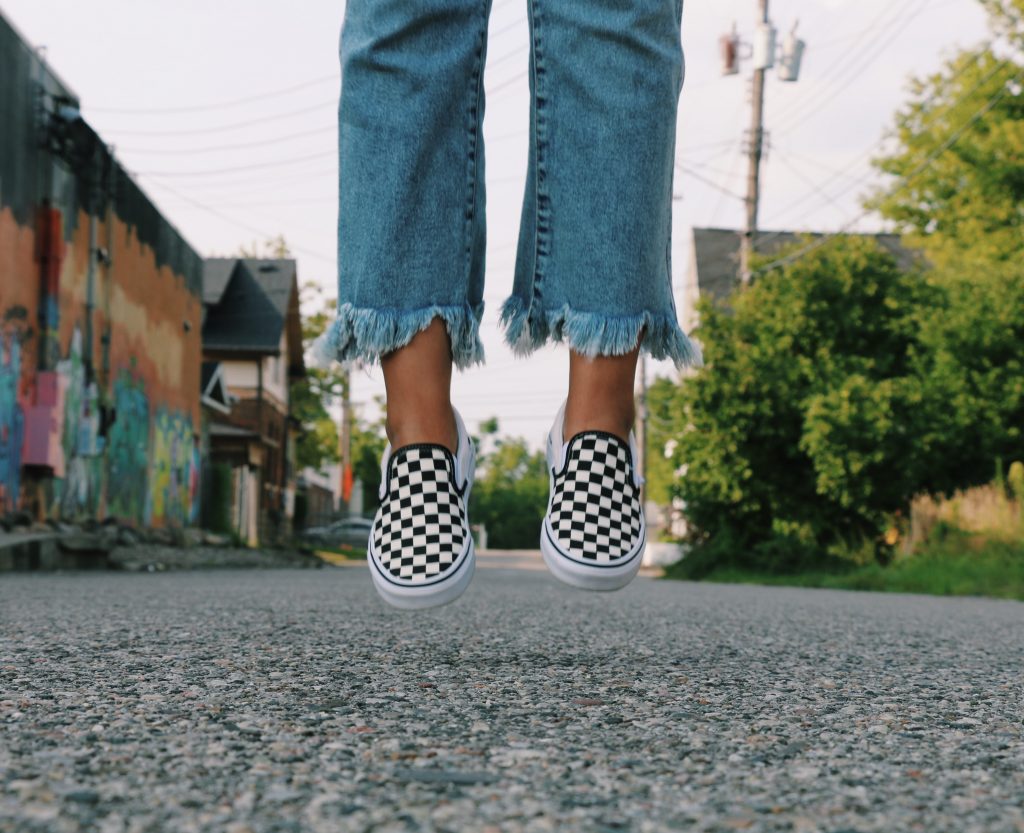 Shoes to wear with a dress or to a wedding – low tops
Old Skool, Air Force 1, adidas NMD, Air Max 90, Converse or Dr. Martens 1461 are all low shoes and rather than dragging on about how and what to wear, I'll just give the girls reading this a quick tip and let the pictures speak for themselves.
Girls – look for models with a platform. A lot of classic silhouettes get re-released with a thicker sole, so if you measure 163 cm like I do, check them out.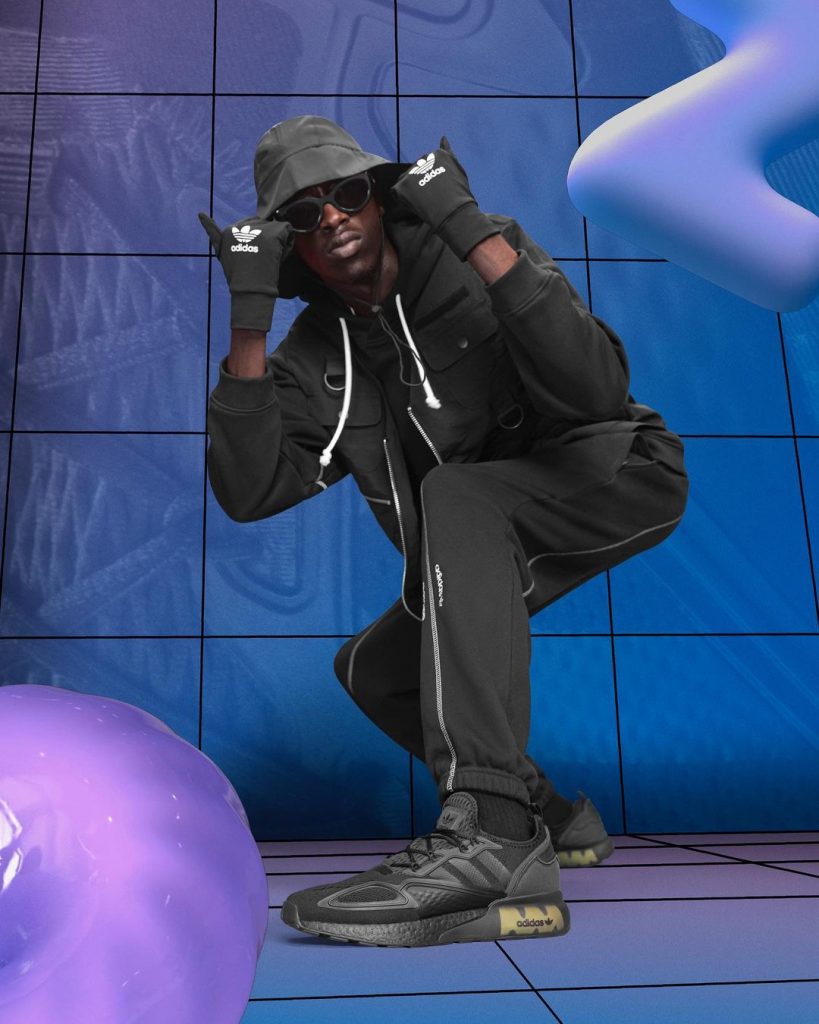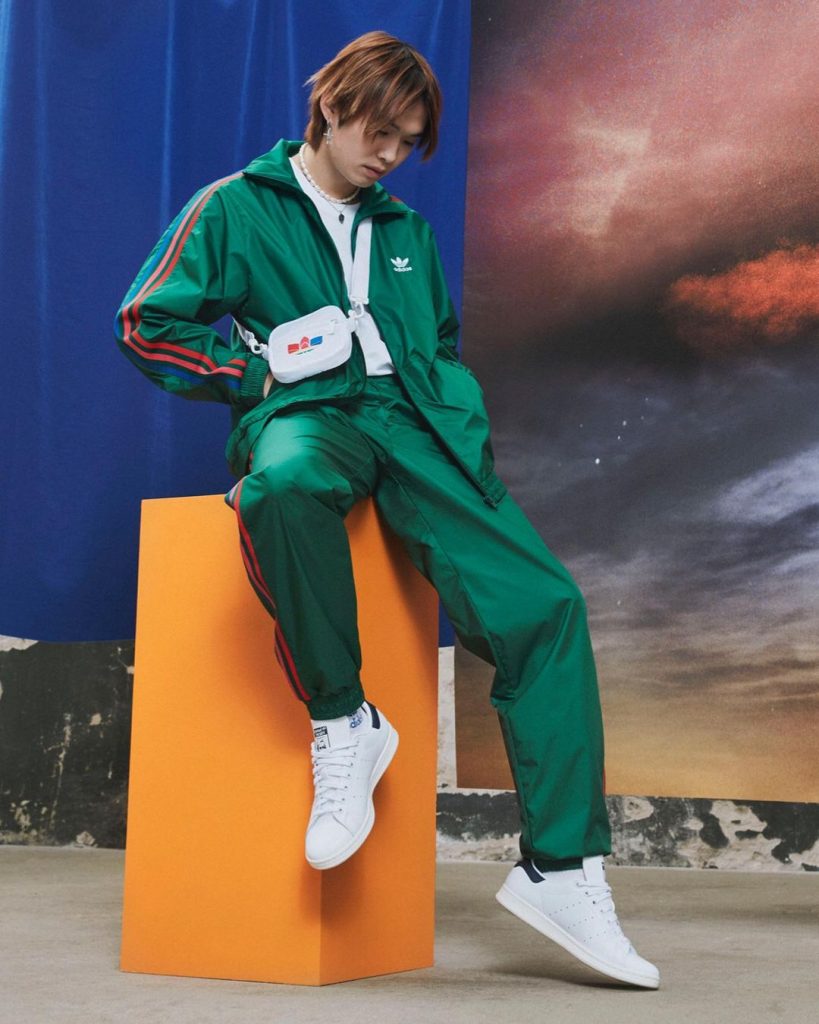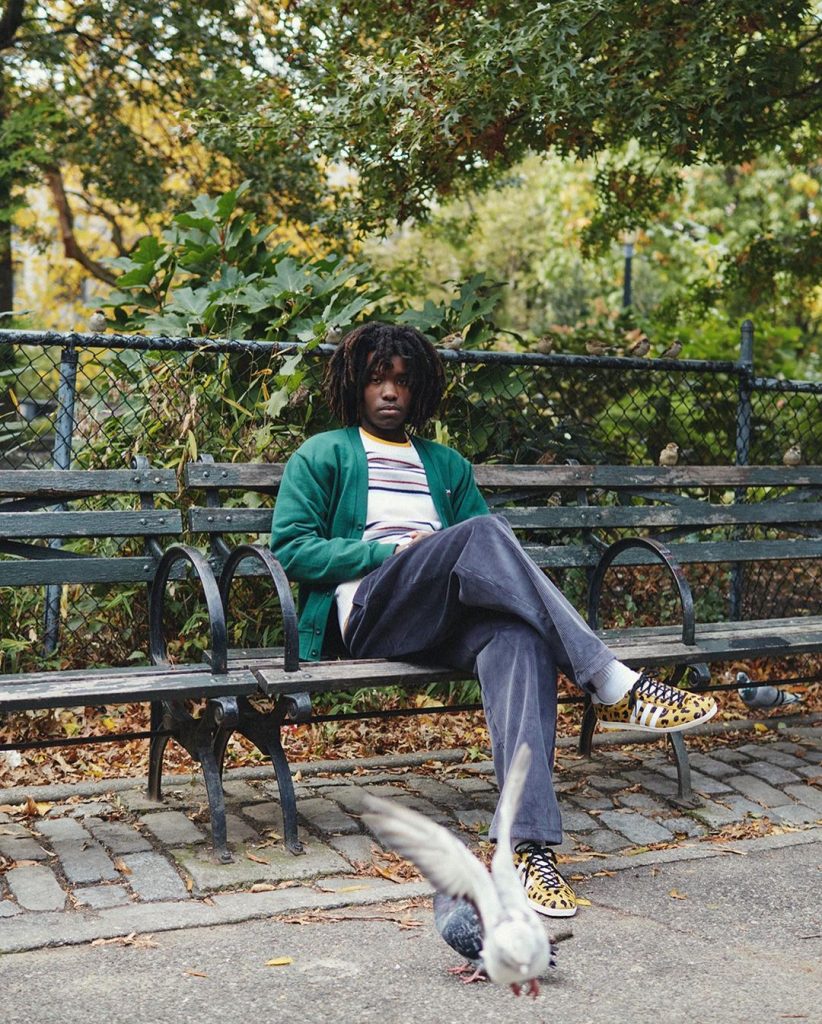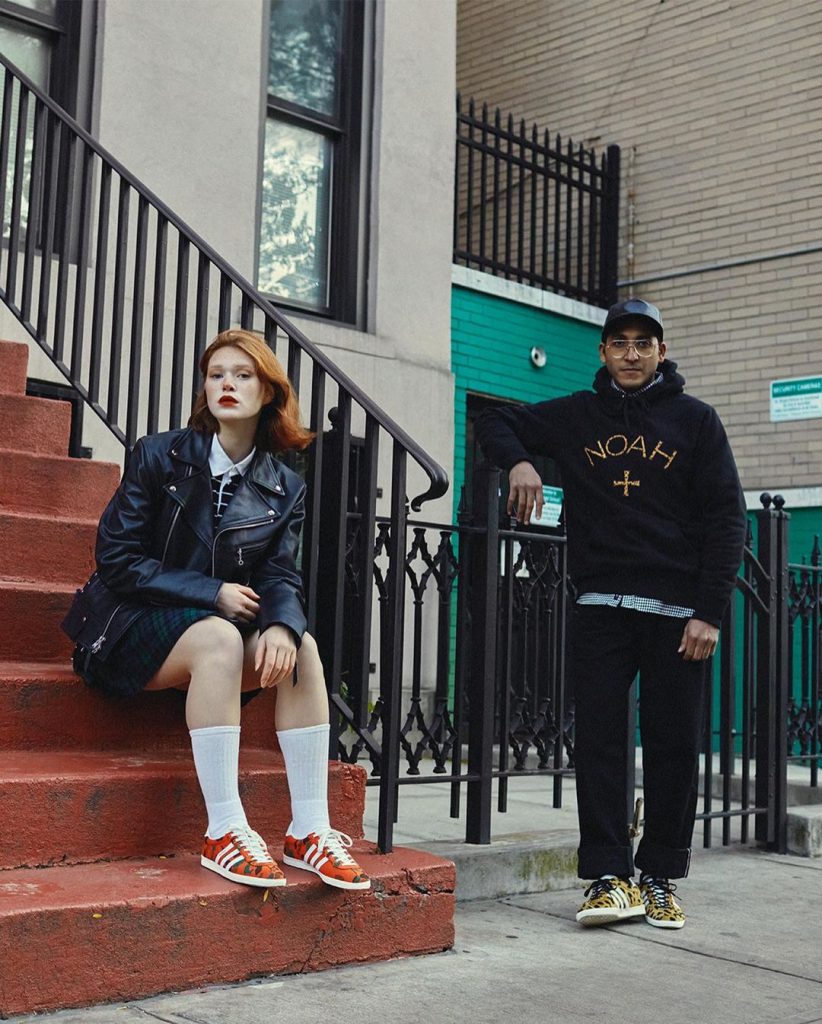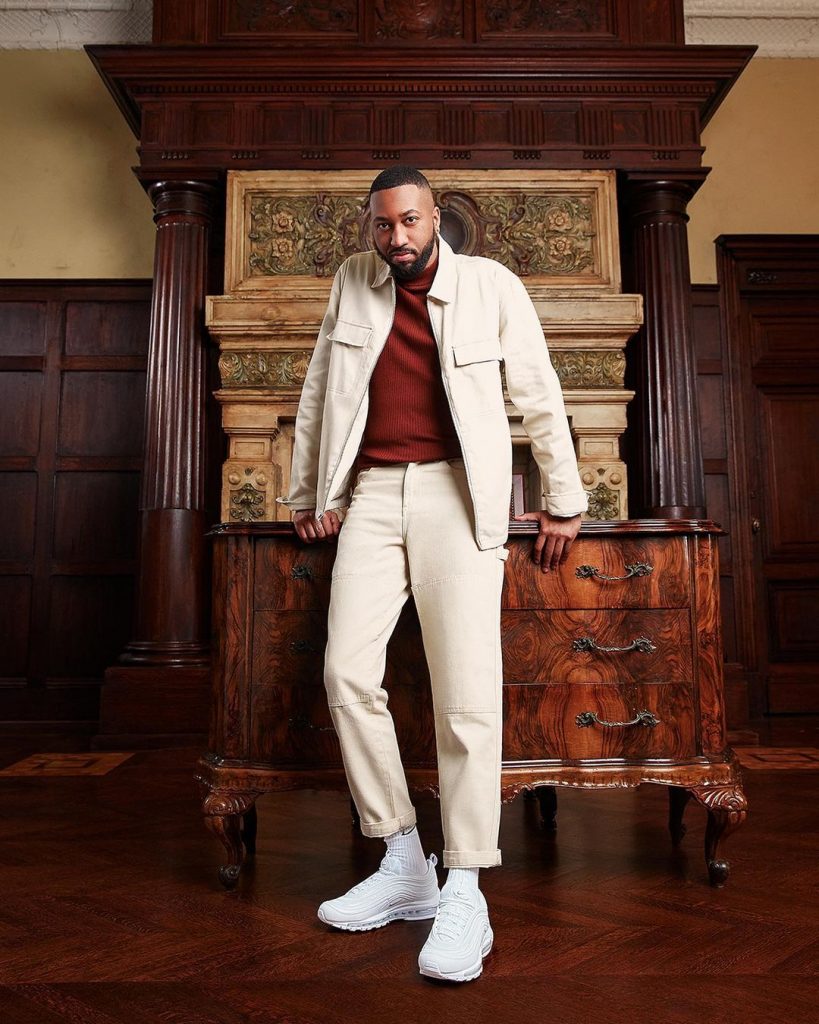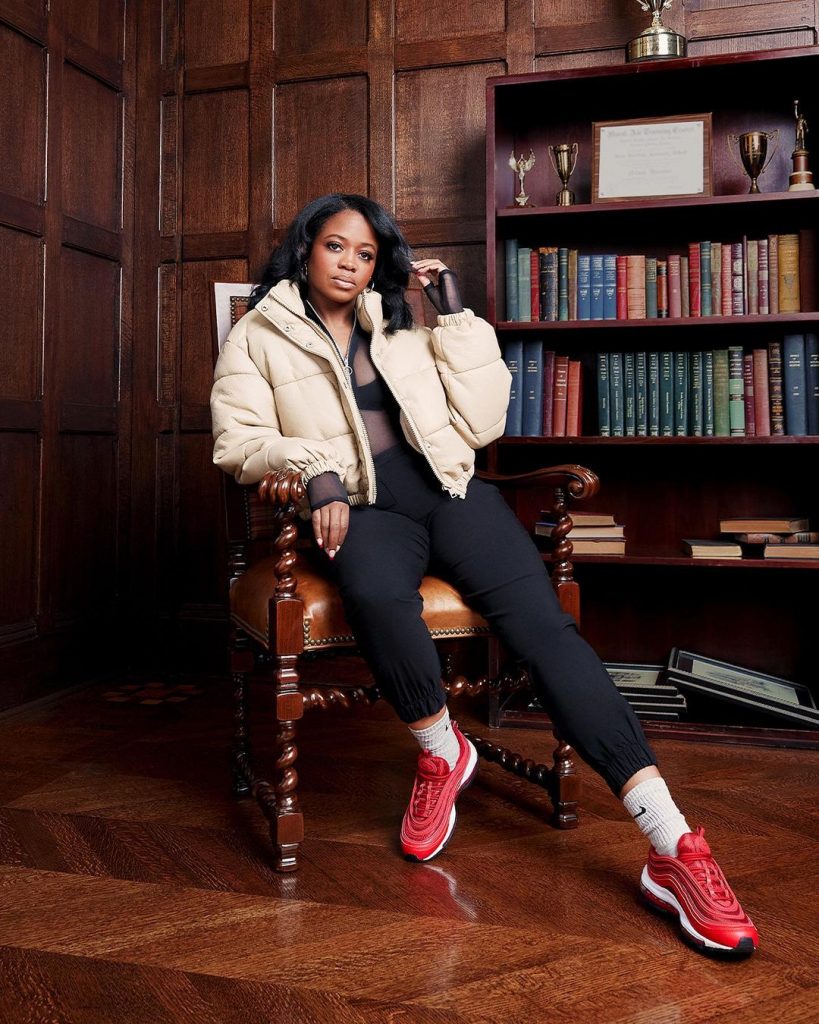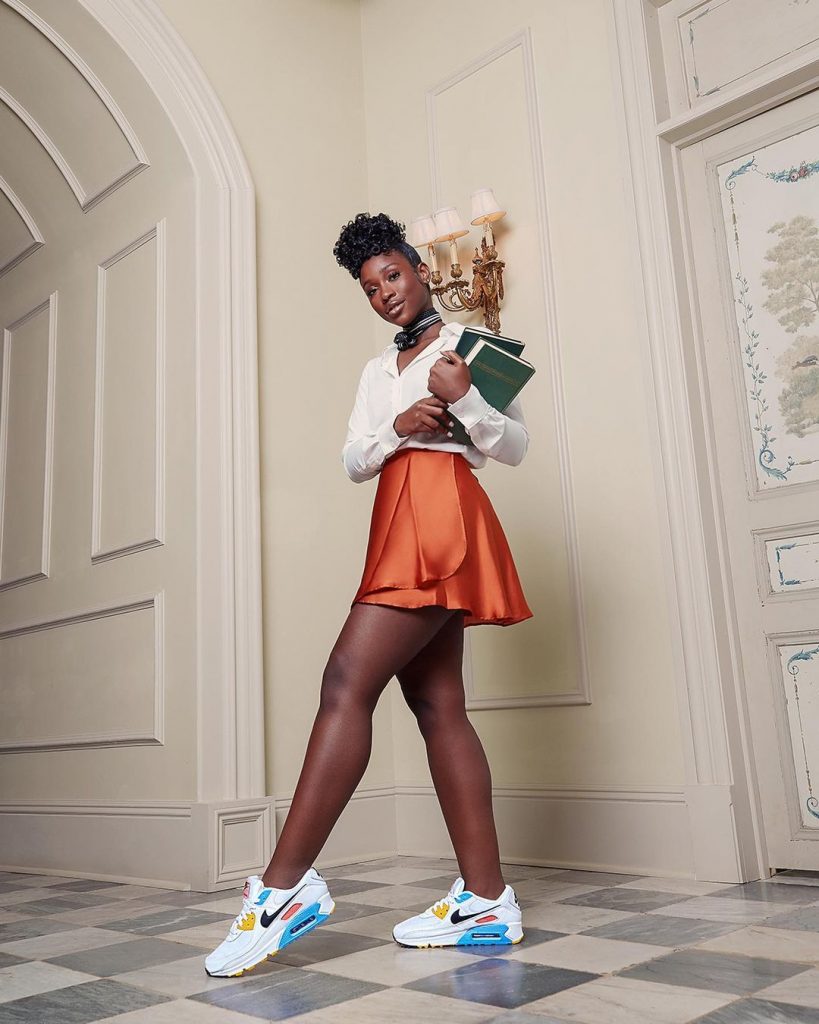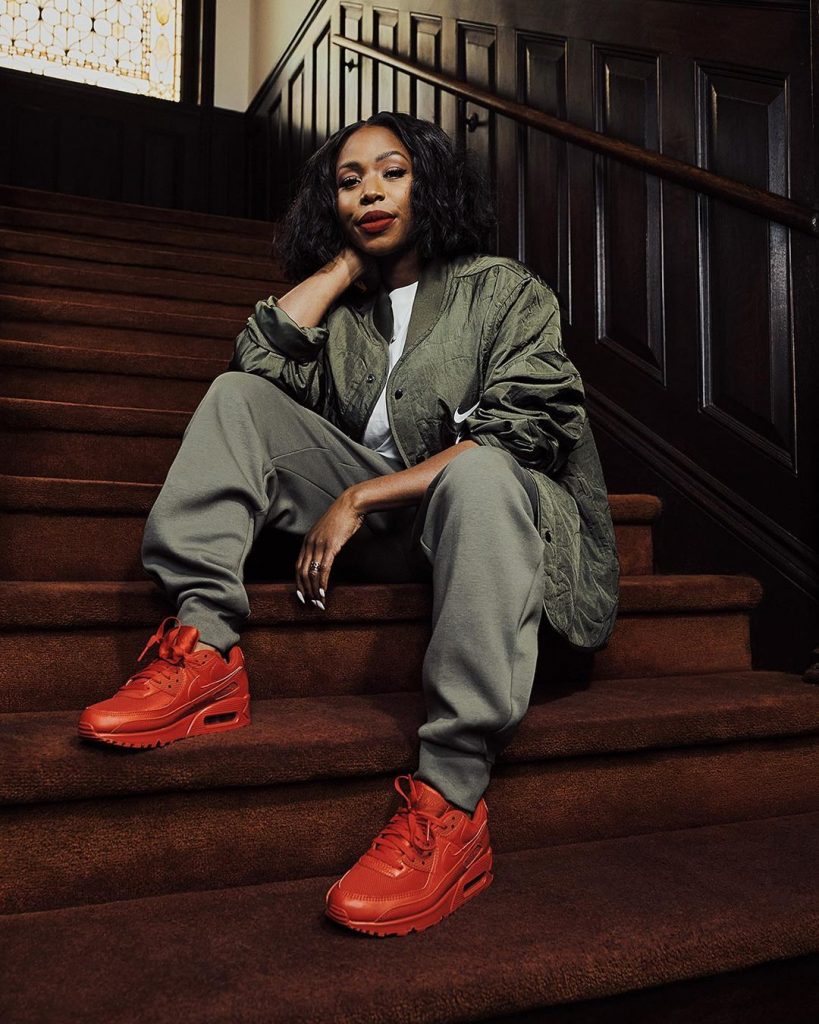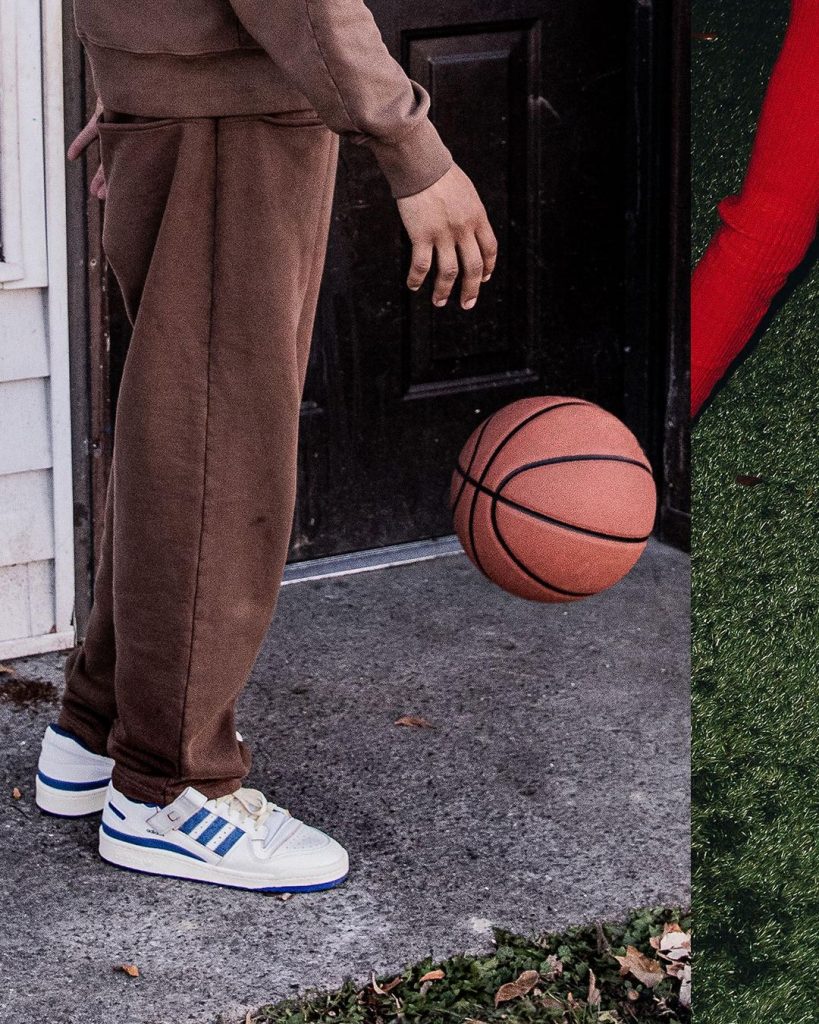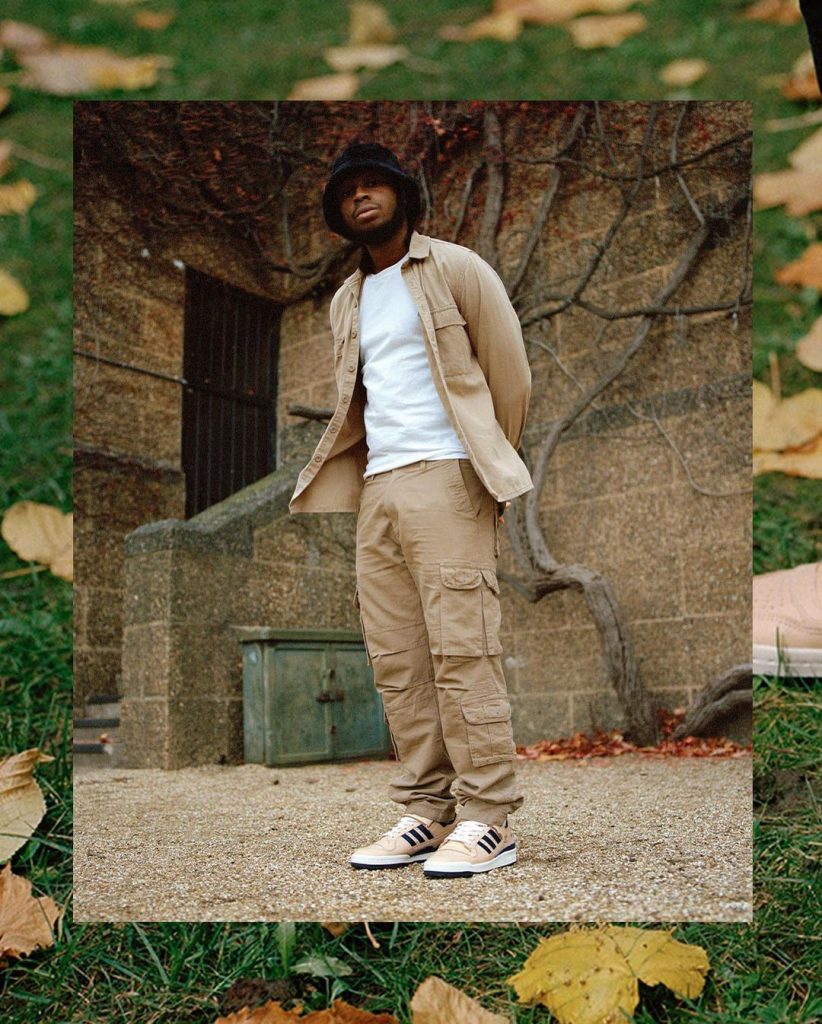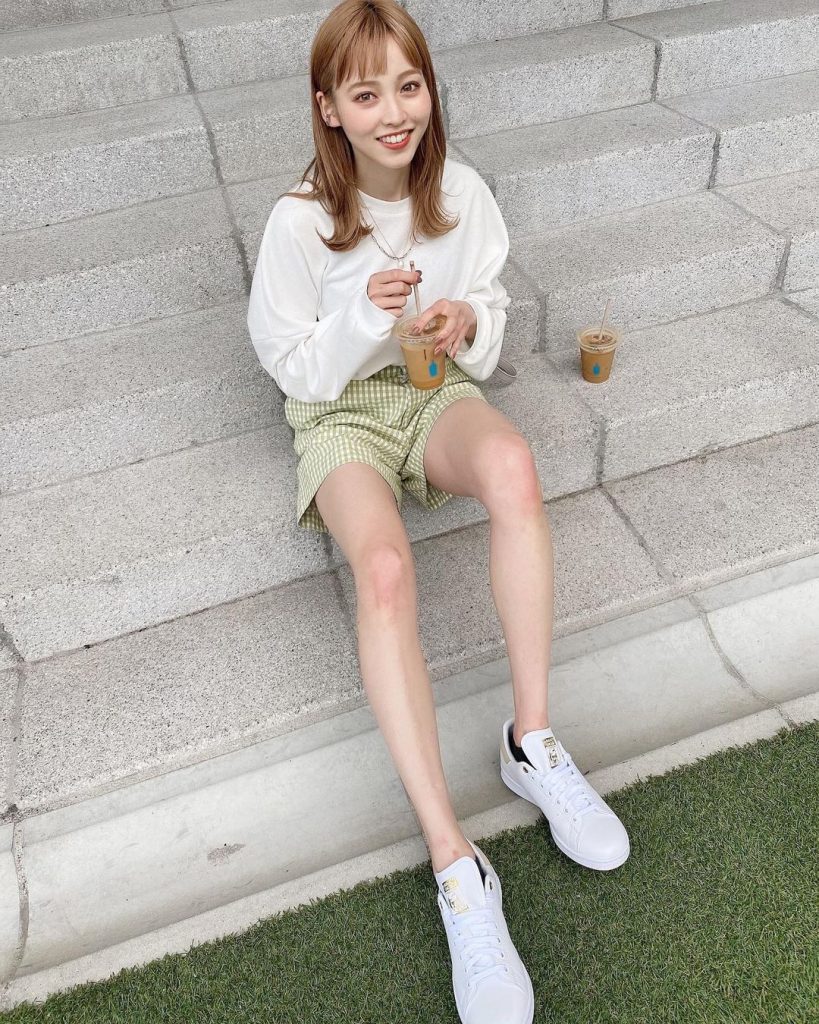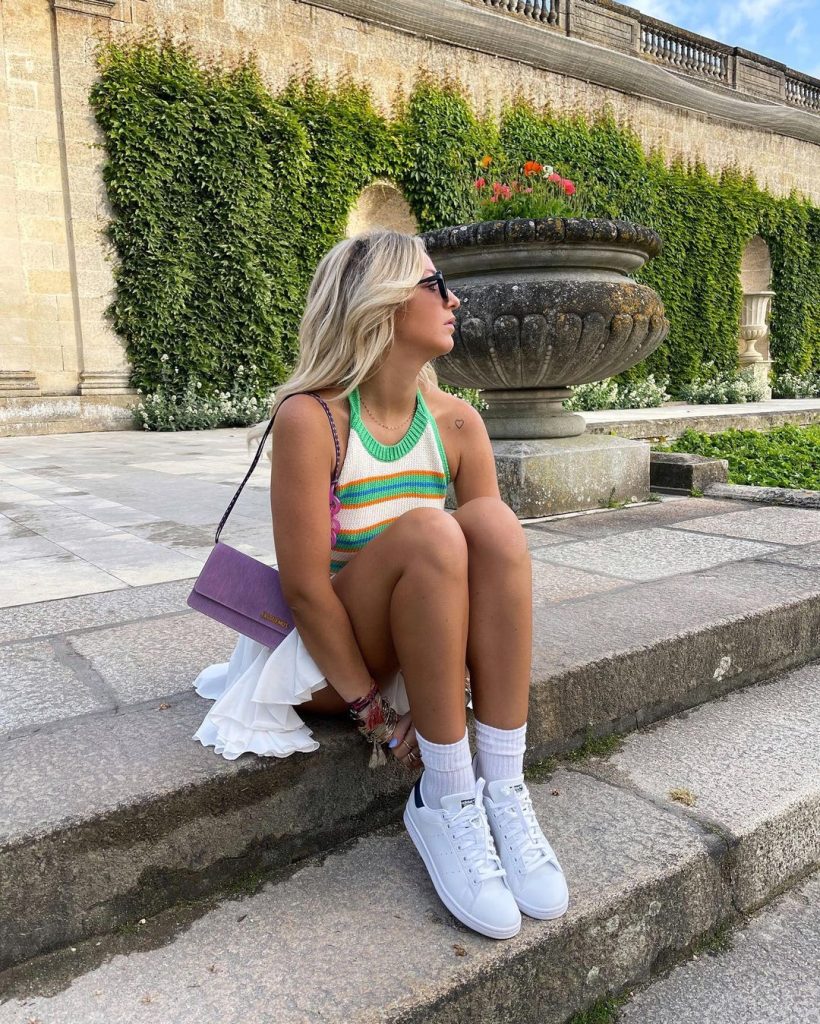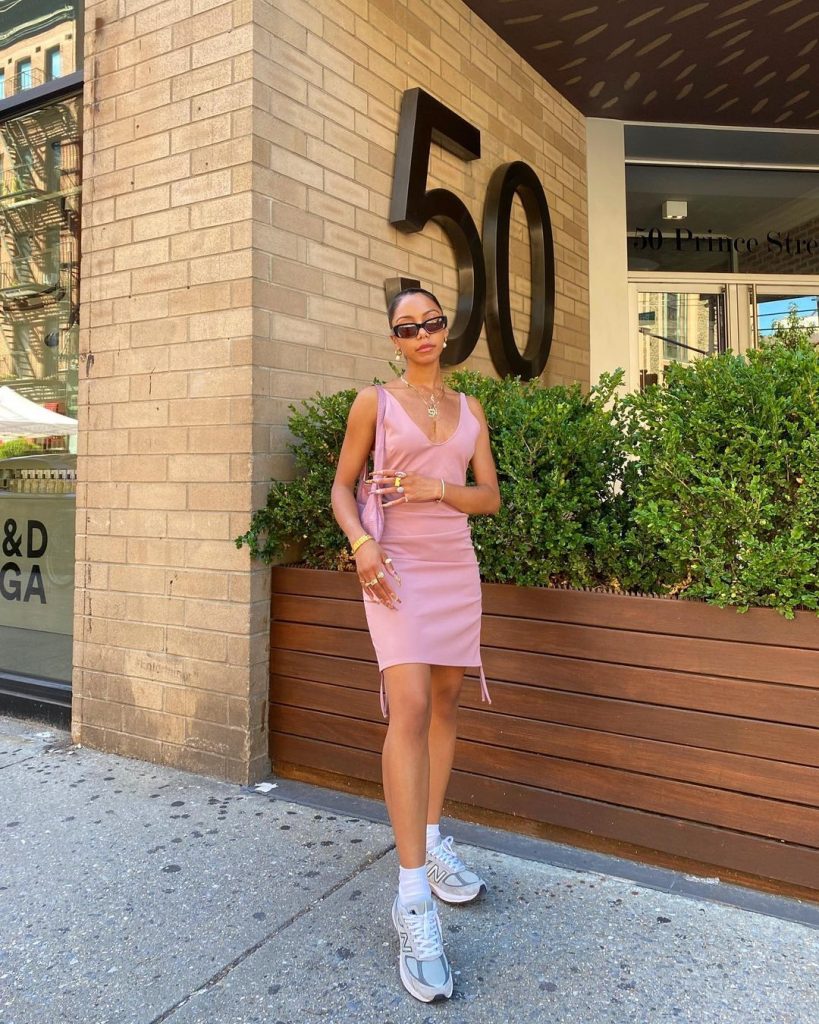 SIRI, TELL ME HOW TO WEAR MID AND HIGH TOP SNEAKERS
Mid and high top sneakers are an autumn and winter favorite. They match well with all kinds of pants, keep us comfy, warm and most importantly safe from big puddles and snow. Of course, you can wear them all year round with some great fits, but during the summer things can tend to get a bit heated in them. A specific type of high tops are chelsea boots. They look great with slim jeans or chino pants on boys and girls alike. If you're looking for some winter boots, check out the ones from Timberland.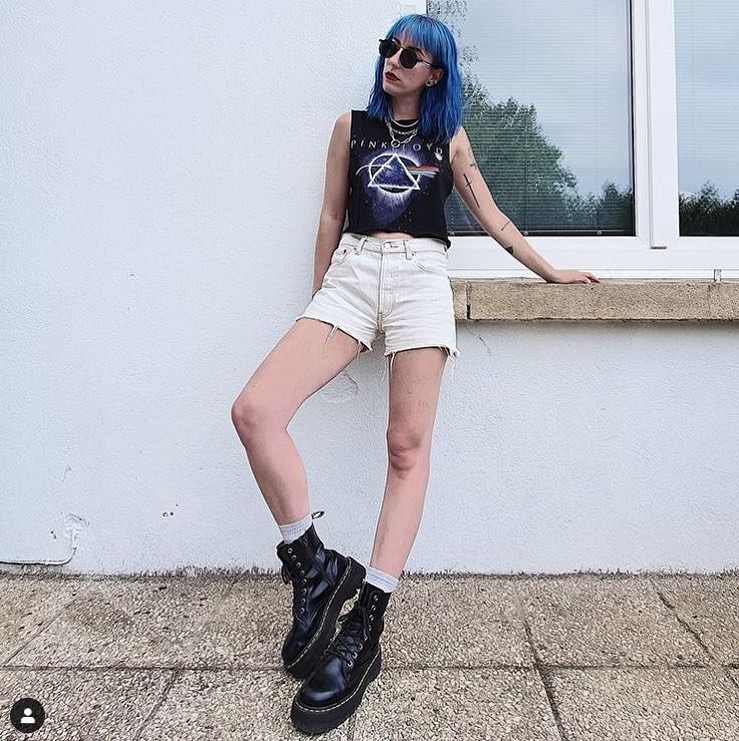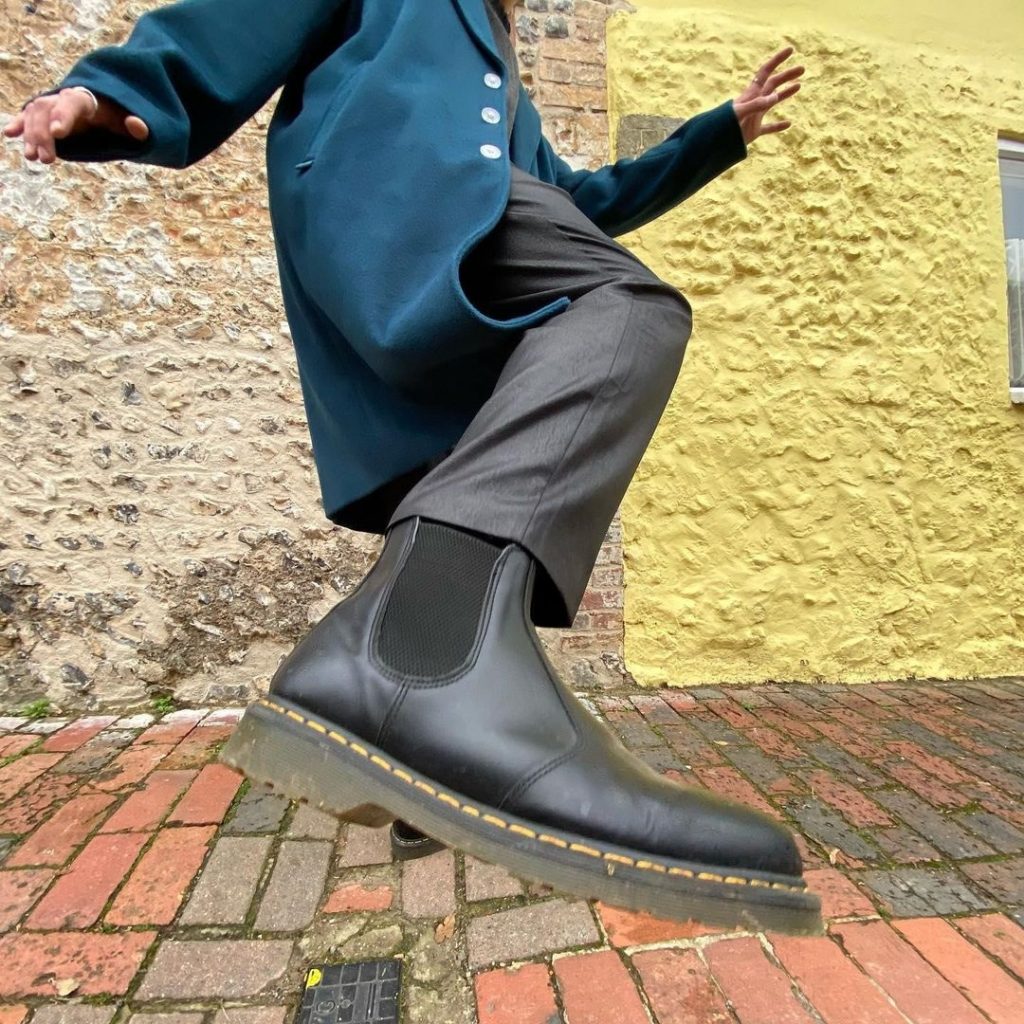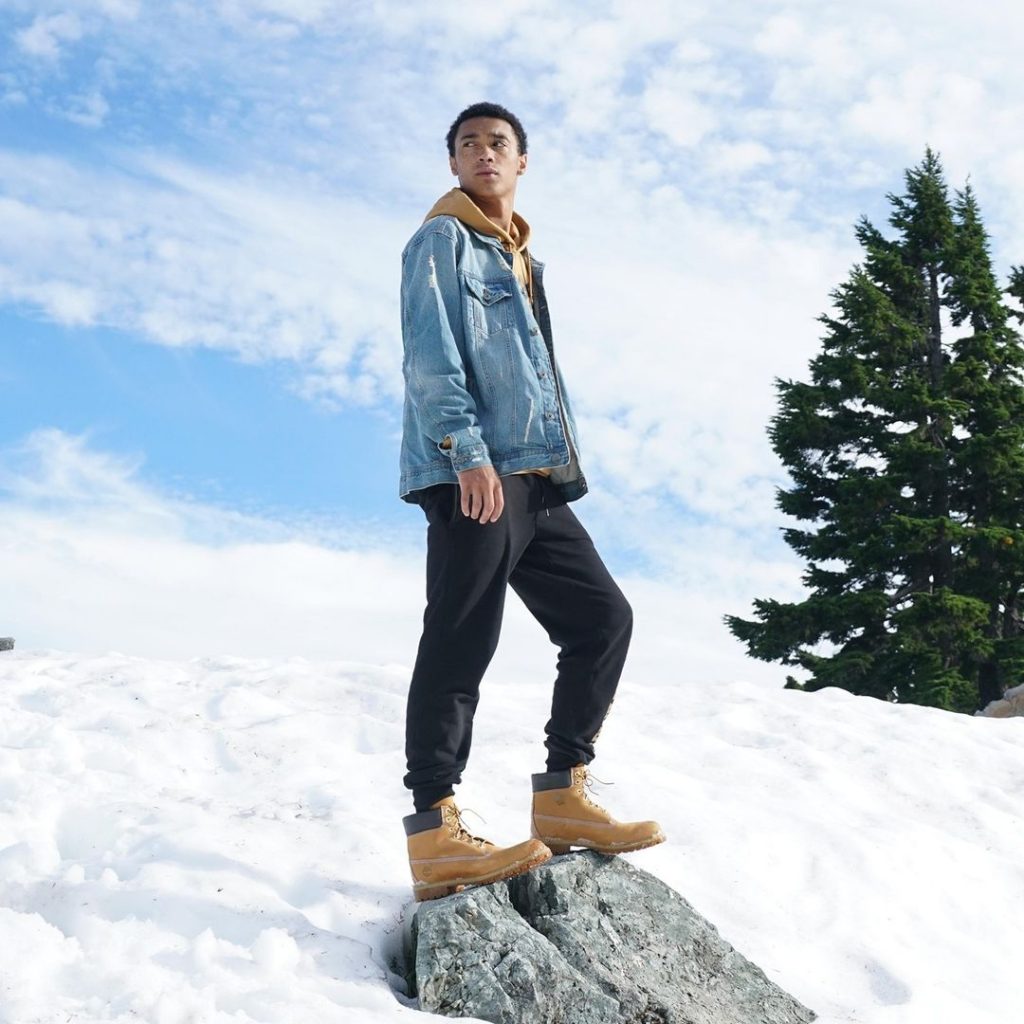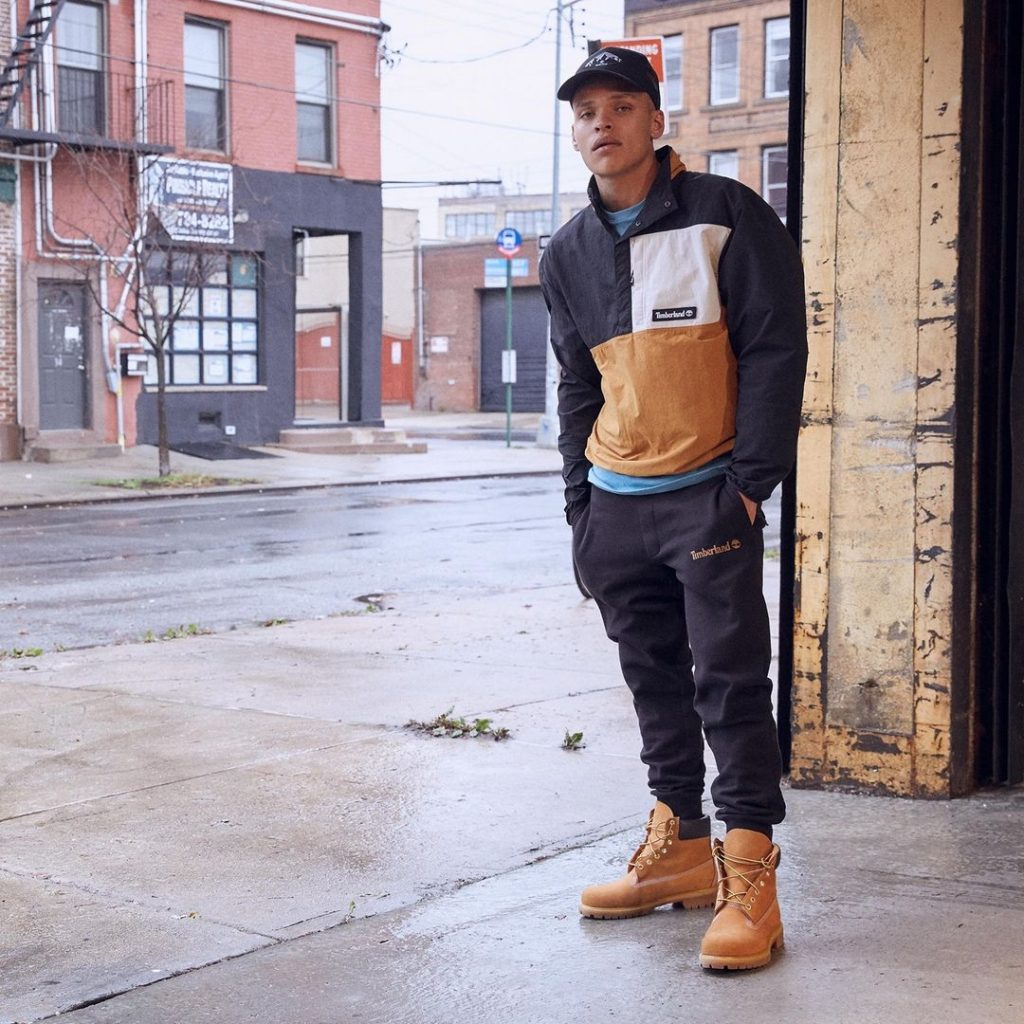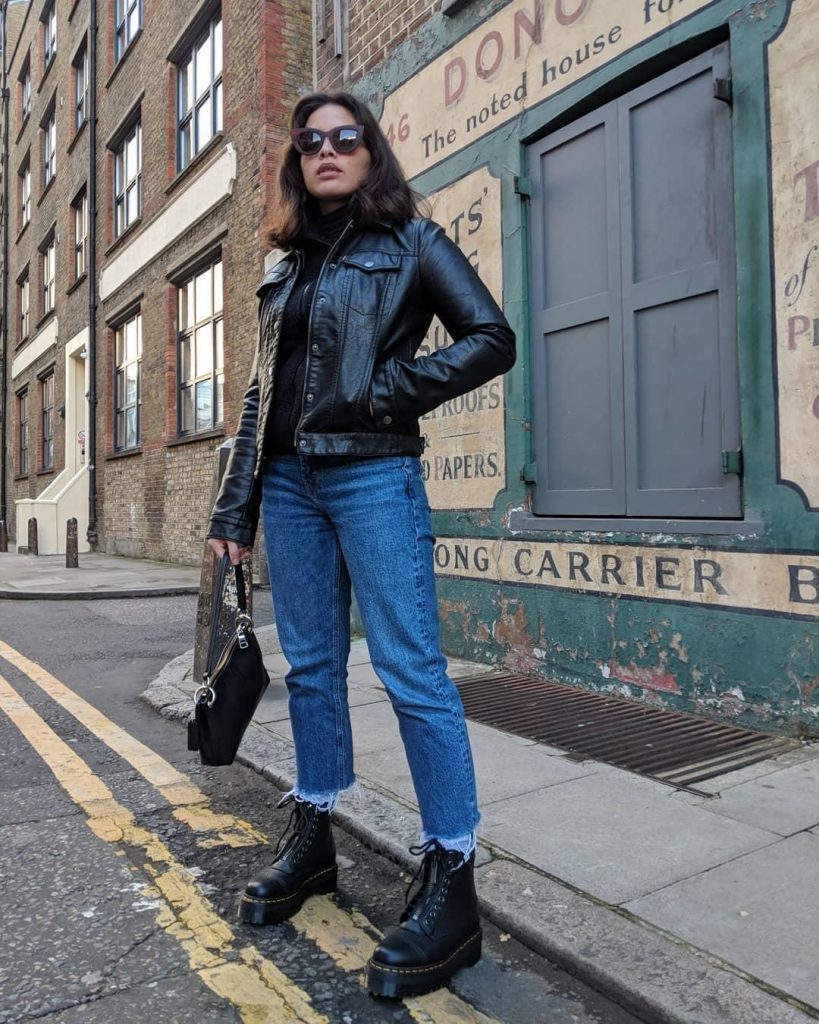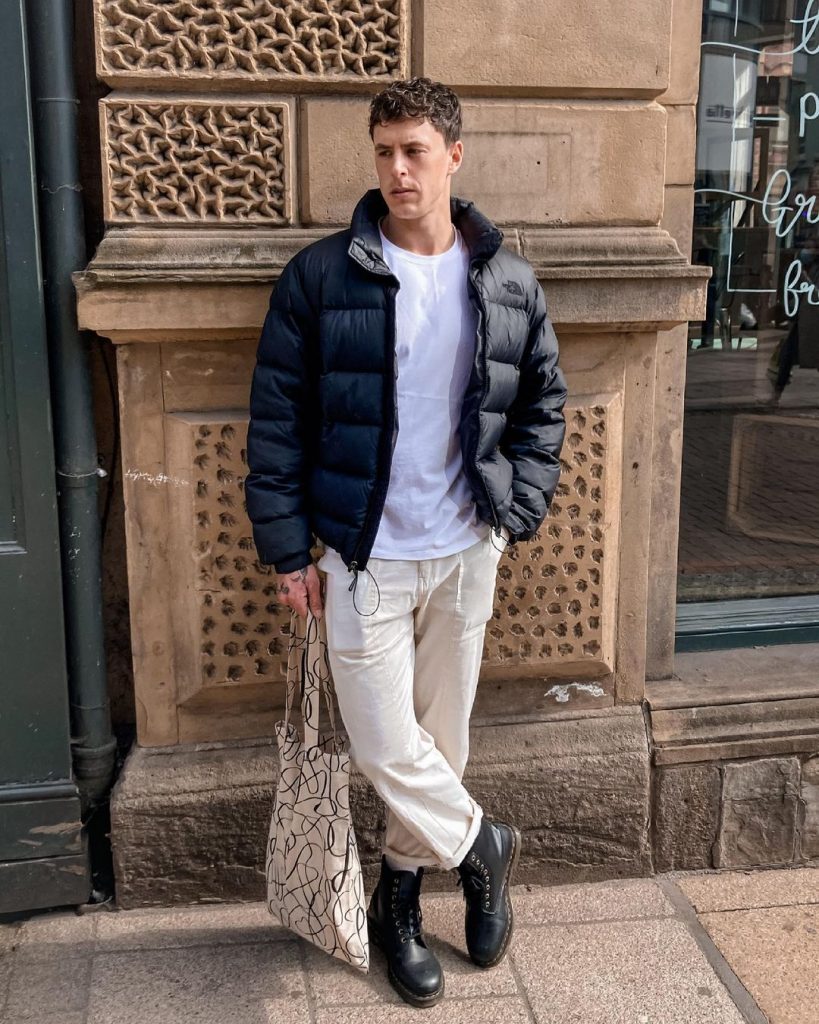 Slippers, your new favorite shoes
Putting aside the collective rise in slippers' popularity during the pandemic, they started to be a big hit about three years back, when they started appearing in summer collections of popular fashion brands and on the catwalks of fashion weeks. Not only can they be extremely comfortable, they can also be a really stylish part of your outfit. Like the popular Birkenstocks, which sell out every summer or the new Nike Offline 2.0. Grab a shirt, a pair of shorts, slippers and enjoy the summer with cool feet. you'll thank me later.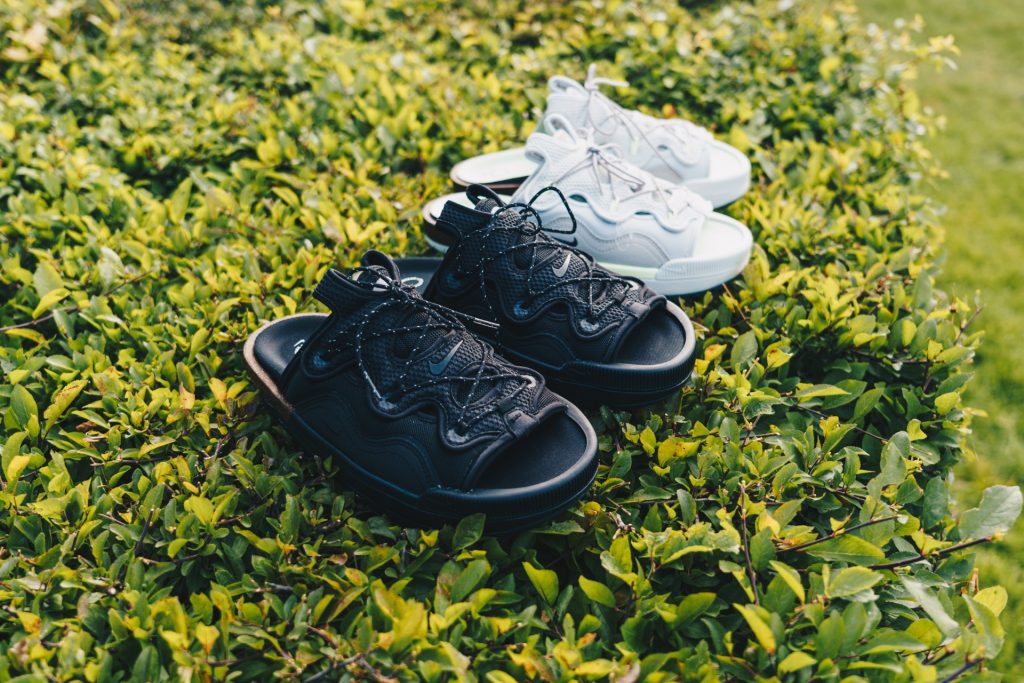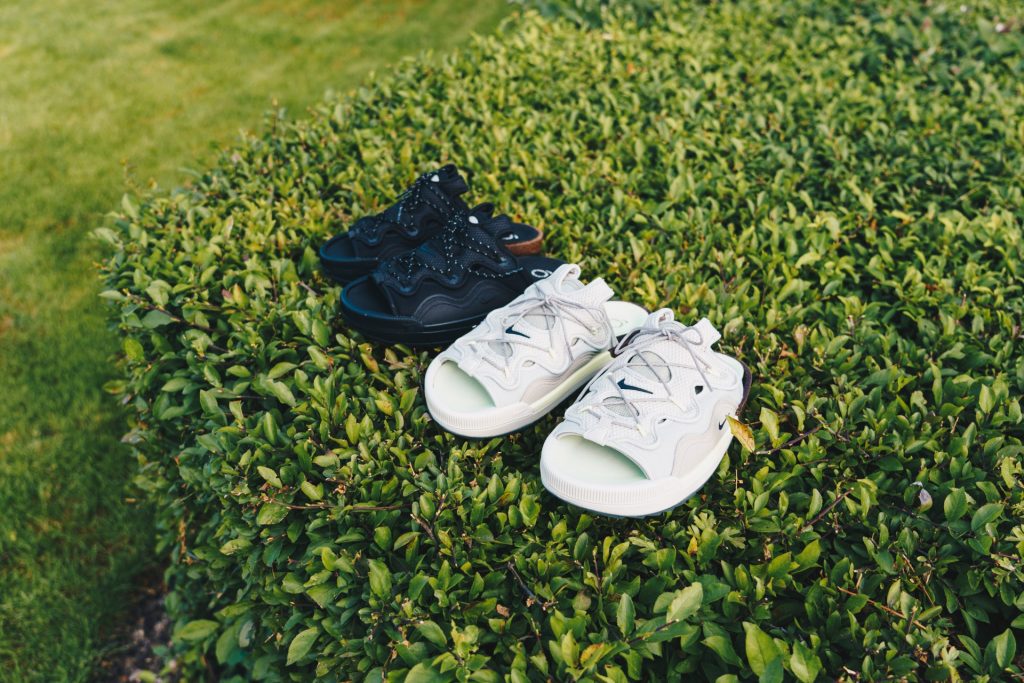 Sandals and socks, seriously?
During the past four years, the streetwear game was changed by one key player – outdoor wear. You've probably noticed that all the brands with outdoor clothing gained a massive rise in popularity. Alongside them, the term techwear also became very relevant, and now, most of us have a piece from The North Face, Nike ACG or anything with GORE-TEX material in our wardrobes. Naturally, this also made its mark on summer shoes and Czech people all around the country rejoiced. Sandals (with socks in them) became a cool summer shoe, also because they keep your feet steadier and firmer than slippers. They also keep your feet ventilated. Again, check out the pictures.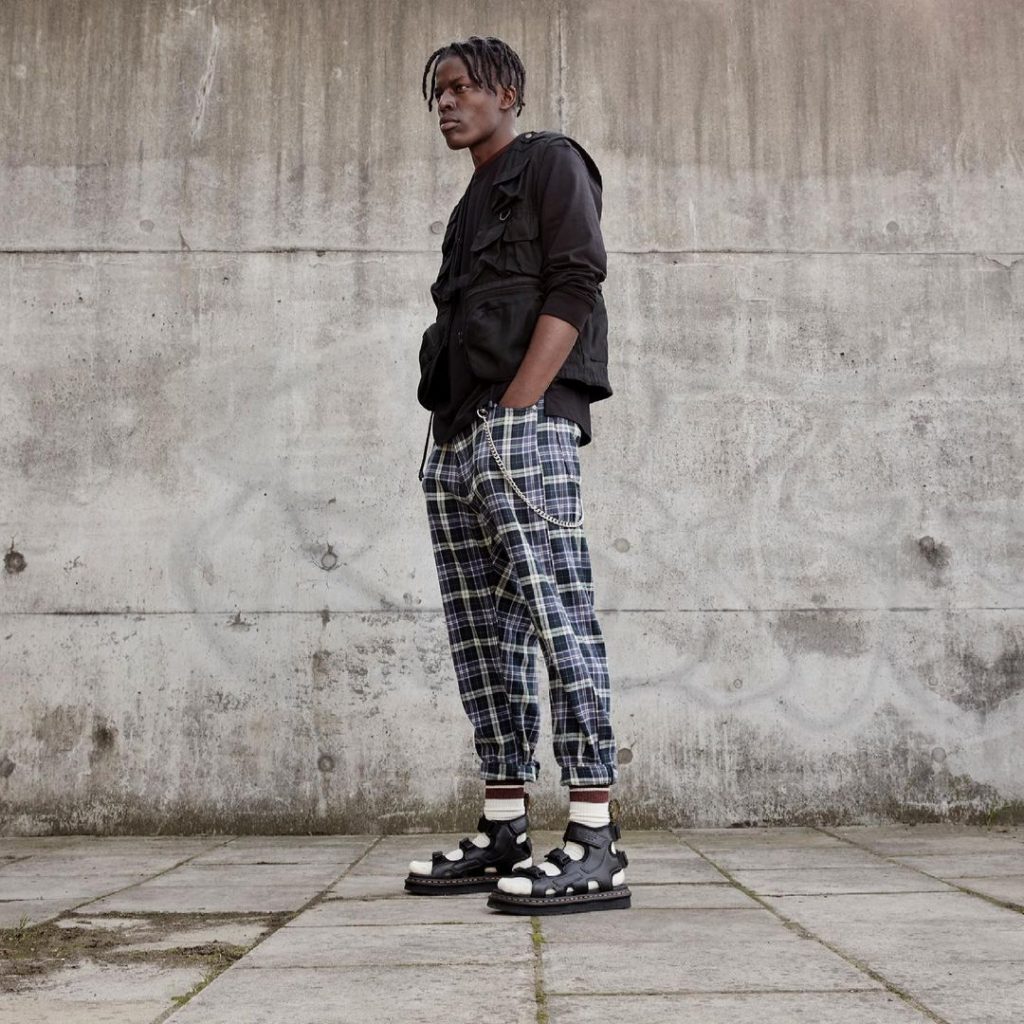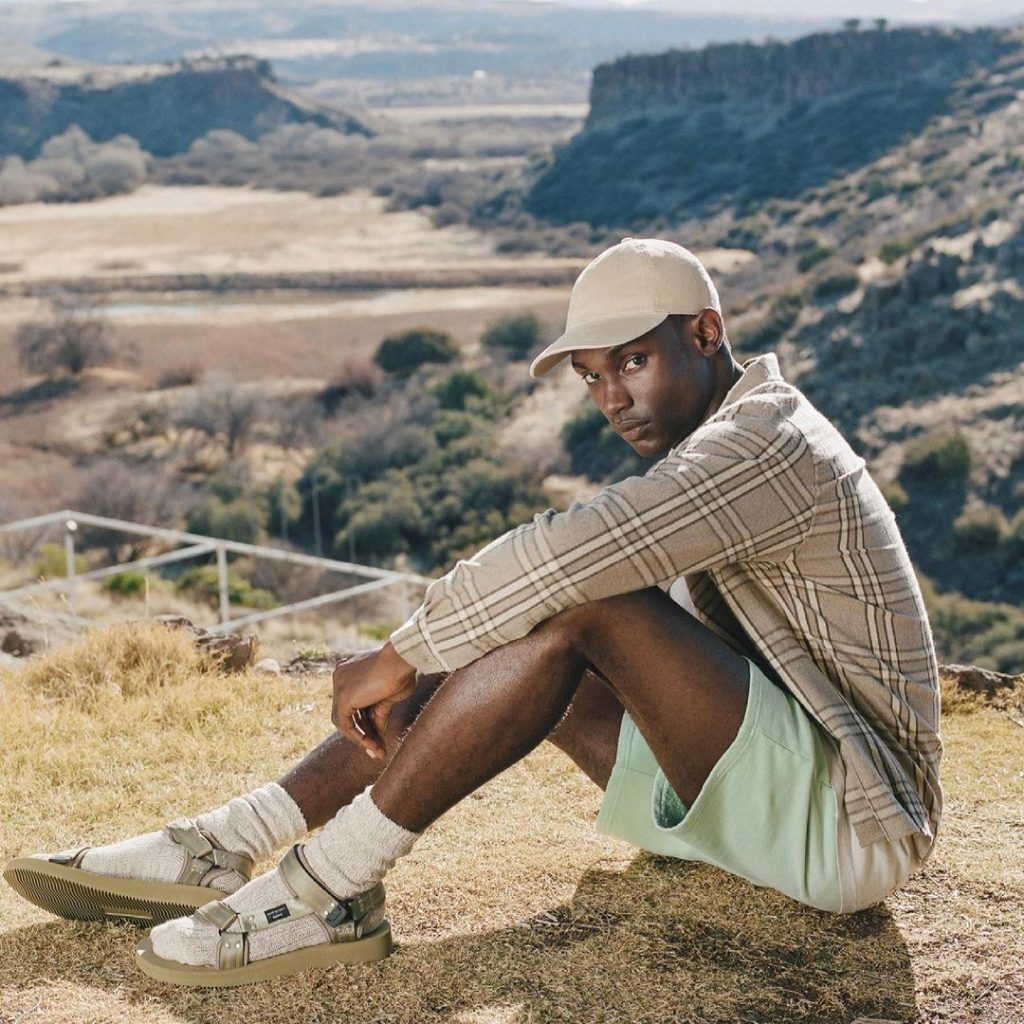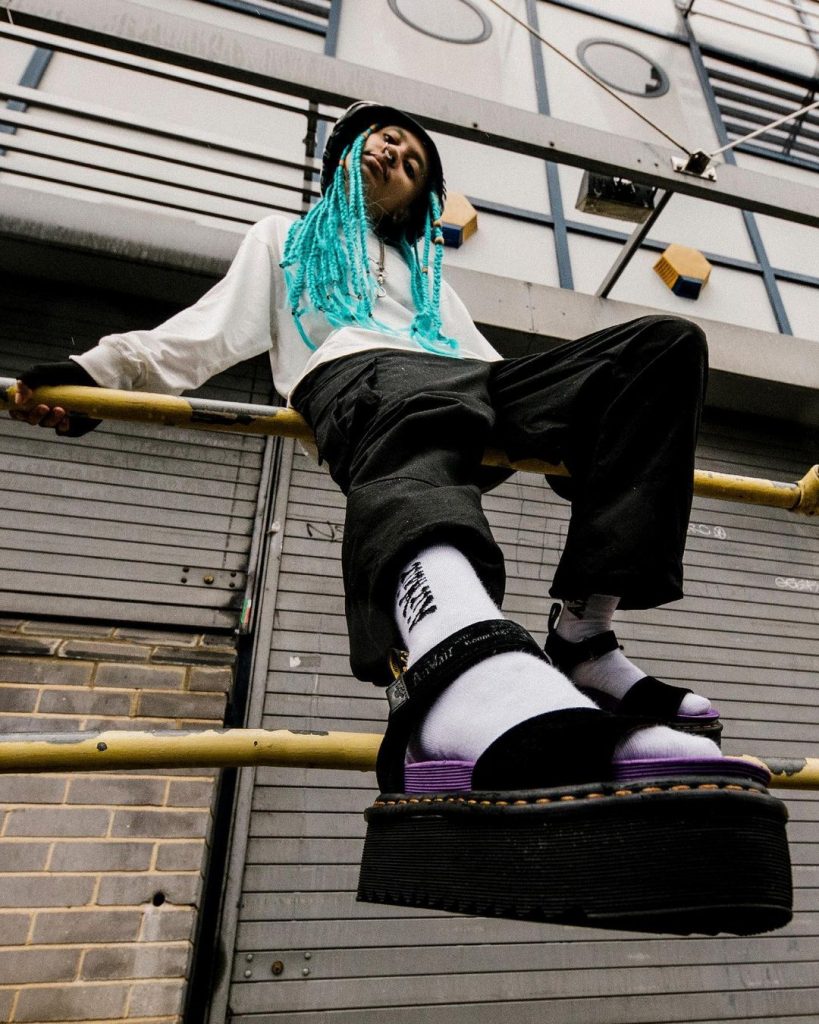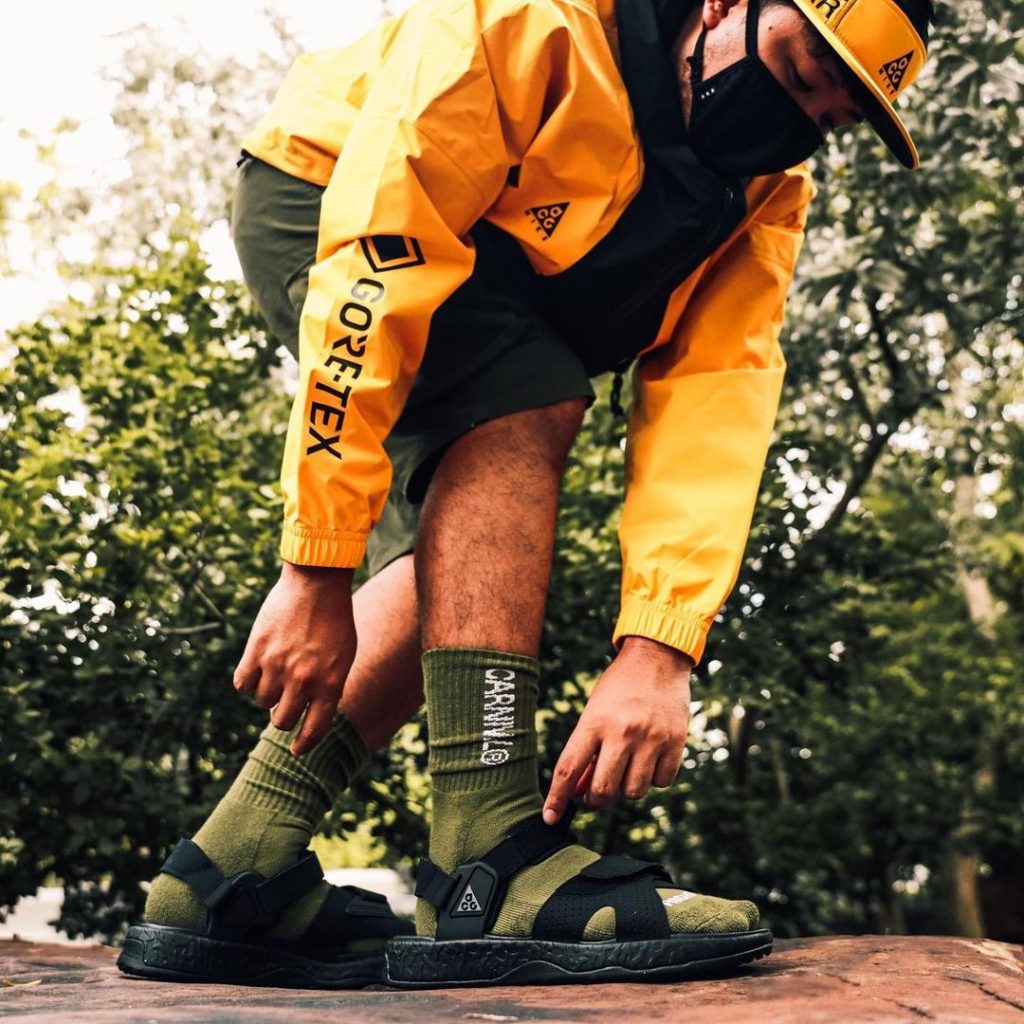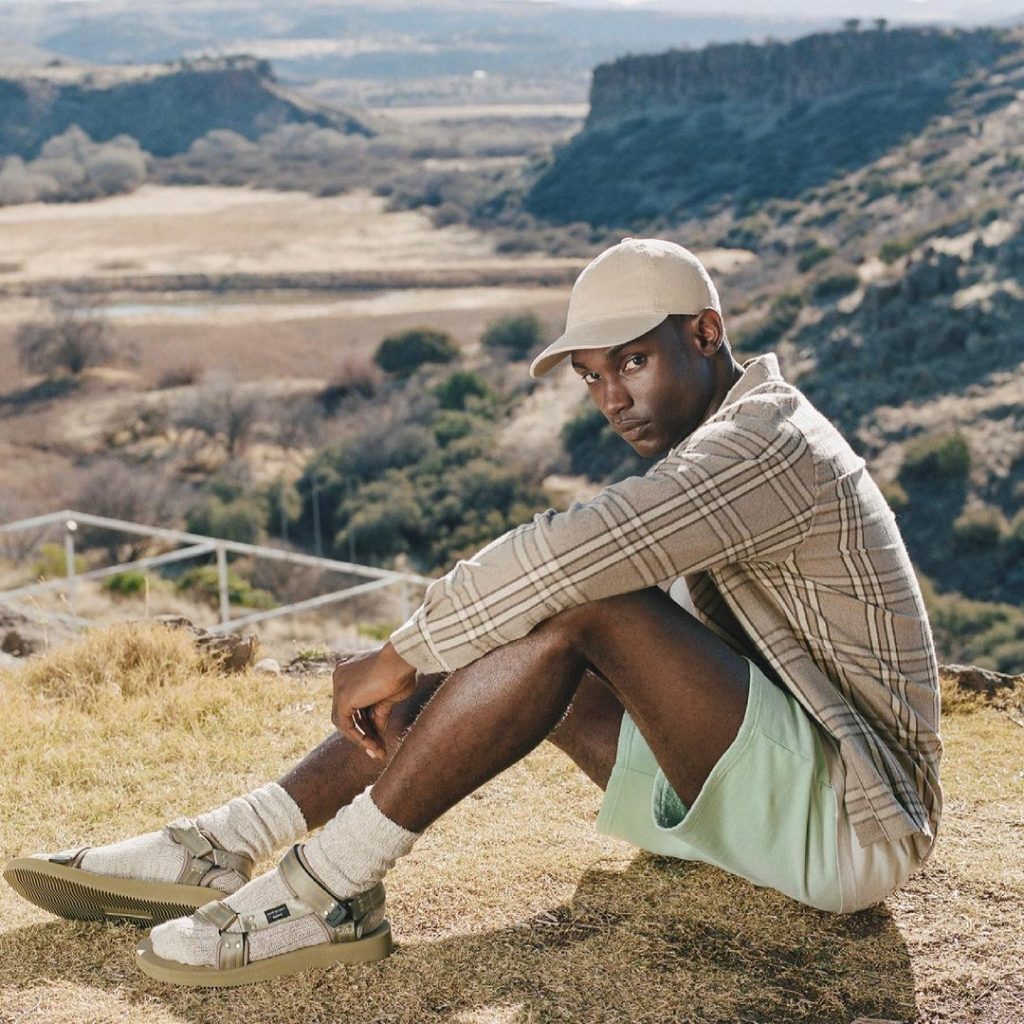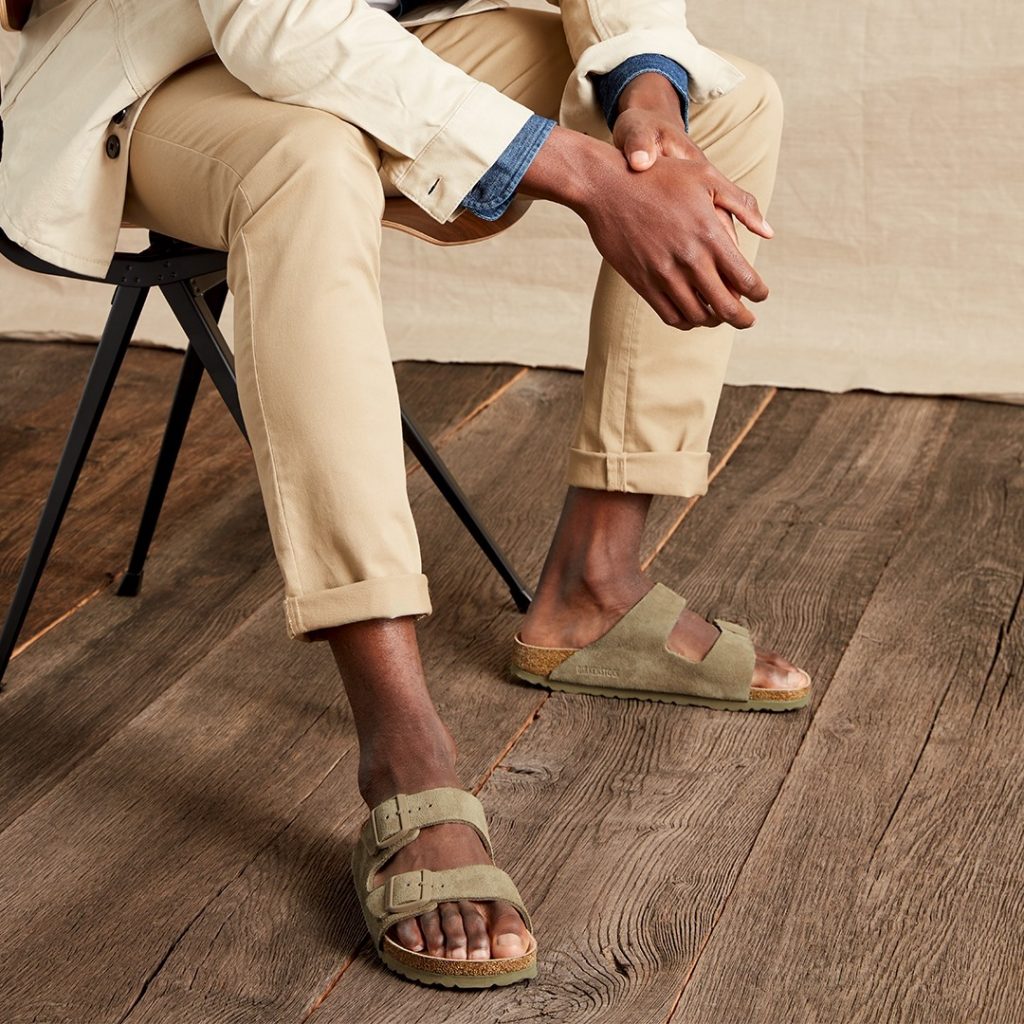 So far, I haven't mentioned running and trekking shoes. So far, Honza talked about them in his 2021 outdoor sneakers post and his running shoe selection guide. If those don't give you the inspiration you need, I've got one more tip for you: check your favorite brands out on Instagram, they regularly post pictures that are bound to give you some outfit inspiration. And if all else fails, Pinterest is always there.
What sneakers can I wear with anything?
Certain models of sneakers can be worn with really anything you'd like – for example Nike Air Force 1, adidas Stan Smith or Converse Chuck Taylor All Star.
What do Vans Slip-Ons go well with?
Both skinny and wider jeans.
What to wear with high top shoes?
Any outfit that features slim jeans or chino pants. Girls can wear them with a skirt or a dress.
Are socks in sandals trendy?
Yes, but your whole outfit has to match. Both the sandals and socks should be made from quality materials.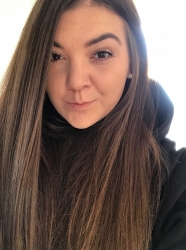 Latest posts by Barbora Nováková
(see all)