Each month, the Meet the Crew series features interviews with members of the Footshop crew, and this time, for the first time ever, we visit the customer care department. The invitation was accepted by Annette, who is in charge of inquiries about orders from Germany. When she turns off the computer at Footshop, the friendly customer helper turns into a confident artist with more hobbies than sneakers – and we talk about many of them in the following lines.
Obligatory question to start, how did you get into Footshop?
I first applied to Footshop back in 2019. I went on two interviews, and made it to the second round, but didn't make it to the end. Because at the time I was a production assistant and I knew about the position at Footshop through my friend Dobrin, who was the influencer manager at Footshop at the time.
Before Footshop, I only had one full-time job. I was doing customer care at a calculator company, which I didn't enjoy. I wanted to be a lot more free and be able to do my thing on a much bigger scale. The calculators had an operating system that kept crashing and I was constantly getting calls from people to help them get it back up and running. It was horrible, but it lasted a year. I did a similar position at another company, but it only lasted two weeks. I had to take time off my shift when I went to the bathroom.
After that, I didn't want another full-time job. Since then, I've been doing part-time jobs and reception work. When I was working behind the bar at Stalin and I was kind of fed up with the uncertain and irregular income and constantly having to deal with some part-time jobs, I tried to check if Footshop was looking for someone. Thank goodness there was a customer care position open for Germany, and this time it worked out! I figured if I had a full-time job, it would be at Footshop or Red Bull.
Why those two particular brands?
I'm very close to both brands, both product-wise and thought-wise, and I'm so glad it worked out in the end. I always didn't want to waste my time on something that would just be a job. I was drawn to Footshop because I used to go to their events and of course, I'm also into sneakers.
So you ended up with customer care for Germany. How do you speak German so well, anyway?
My dad's German, and my mom's Czech. I was born in Plzeň, but I lived in Germany until the third grade. Things weren't exactly happy with my dad, so my mom and I ended up in a women's asylum for three years because he was impossible to live with. Then we moved to Plzeň and as soon as I turned 18, I moved to Prague.
I went to Prague with the idea that I wanted to make a name for myself in music here, and I couldn't do that anywhere else. I wrote to various radio stations, but the most they offered me was to write articles, and unfortunately, I couldn't write, which one of them found out very quickly and didn't want me to do any more work.
In the end, I used my education and ended up working for two years in a hairdressing salon in Žižkov, where Orion and other famous and interesting people went, so I could get various contacts for the future.
Then I accidentally met MadSkill (music producer and director), with whom I started to collaborate – and spend time, filled with music. I started working for him as a production assistant, we made some great music videos together and he became my best friend. Suddenly I was able to be there for the creation of big tracks and music videos, like V meste snov. 
So you've been doing production work since then?
Yeah, just a little less of it now. We had a label, but that's in the past too, and a lot of the people who worked on that with us have gone their own way over the years. At least there's more time to do my own thing, because I'm trying to sing, and MadSkill and I come up with the music, melody and lyrics together. He's kind of my guide and can bring out the best in me. Without him, the songs would never be as good. I'm singing in English because we're planning to take it to Europe and I'd like to take it to America.
As far as production goes, I still help with the big world breakdance event The Legits Blast / Outbreak, which is held in Banska Bystrica every year. This year it will be four years since I've been a stage manager on the main stage and I always enjoy it to the fullest, even though it's a very challenging job.
Sounds great! Can you tell us your artist name to search under on Spotify?
I'd love to, but nothing has come out yet. We have a musical duo together called The Darkroads and we're creating together now. We already have one song completely ready. We tried to get it into the German Eurovision, but unfortunately, it didn't work out. Now we're going to make a video to send to labels, different film productions and stuff like that. We also had a deal with Netflix, but we didn't agree on the terms, so it kind of fizzled out. I've started recording short cover songs now, along with a video that I post on Instagram and Tik Tok to get people ready for our own songs.
I've often asked on Meet the Crew what you do after you turn off the computer at work. But you've already answered that – so after work, do you head straight to the studio?
Yeah, we've been working on the music nonstop. But I just moved, which took a lot of time, so I haven't been in the studio for the last month. At the same time, I've been translating TV series from German into Czech, which are dubbed later. That's a solid income sometimes.
You're also a model, right?
I'd almost forgotten about that! Modelling is a part of my artistic expression, which I would like to eventually transfer to music videos. These are mostly my modelling projects, where I usually contact the photographers myself with my ideas. A lot of the photos deal with mental health, as I've struggled with it since I was a kid and have been in psychiatry twice. Once voluntarily and once involuntarily. Through these photography projects I have discovered my creativity and they help me express myself. It all started with me taking photos with, for example, a see-through t-shirt with my breasts easily visible through it – the very first photos years ago were downright provocations and some desire to shock, but then I discovered more art in it and the photos started to become more sophisticated in my opinion.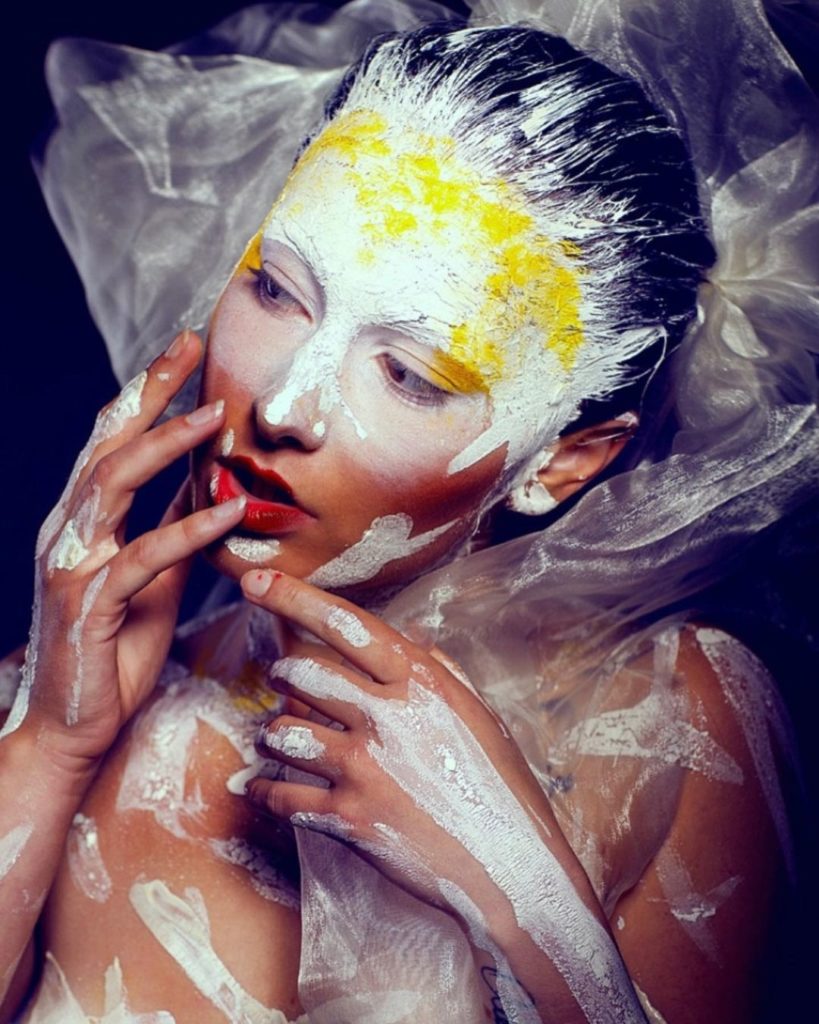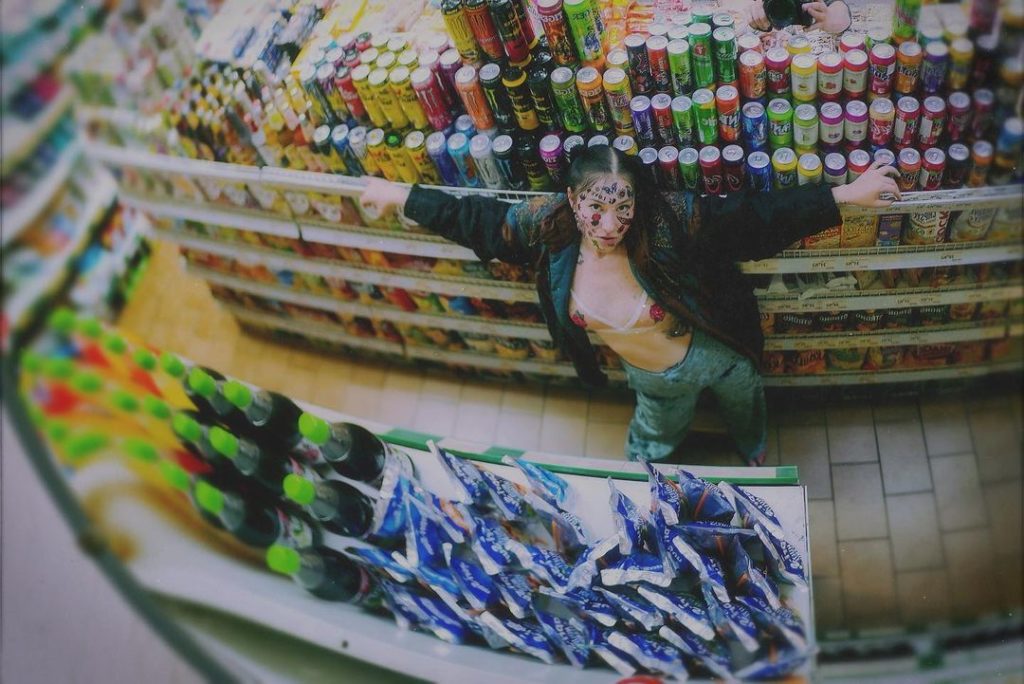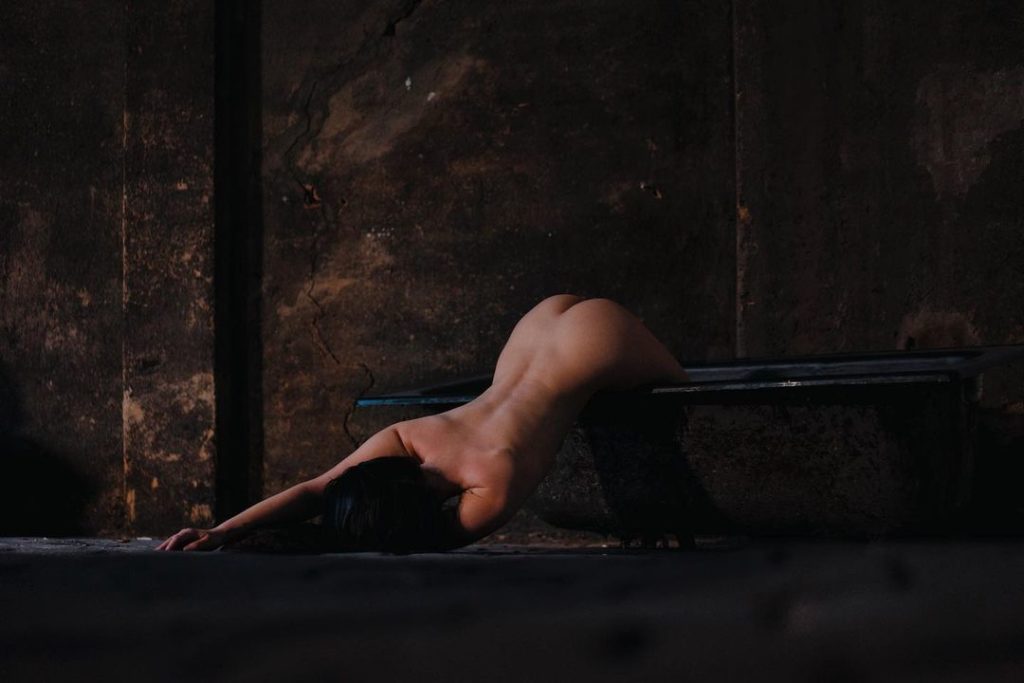 But the main theme is still mental health.
Exactly, and about five years ago I started writing about it publicly as well. Because for a long time, it seemed like a big taboo, where everyone just said I had to think positive and that I was making it up and stuff – so that was kind of the impulse.
Otherwise, I'm also doing commercial acting and I recently signed a contract with a modelling agency called Crushmodels. My biggest success so far has been a commercial for ČEZ.
How does working at Footshop relate to all these hobbies?
For me, Footshop is such a relaxation from my other reality. I like having a lot to do and being able to focus on work and not worry about anything else. Especially when you want to break through with something creative, you set yourself very high standards and coming here is kind of an escape. The people here are great in general and in our team especially, so it's a kind of relaxation.
Do you have a message at the end in this relaxed spirit?
It's going to be a bit cheesy, but it's true – be yourself, don't give up, and if you're not good at something, don't push yourself so hard. If I could get through a very bad time and turn it all into something positive, so can you ?
_
Continue reading for an article on why the Nike Zoom Vomero 5 is going for the title of sneaker of the year.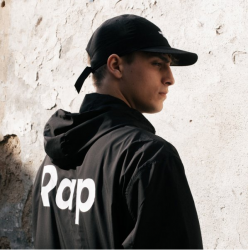 Latest posts by Honza Nosek
(see all)