Back in the 80´s, the FAST RIDER runner silhouette from Puma used to be everywhere. The iconic retro shoe that combined a runner aeesthetic with streetwear is making a comeback right now, with the STYLE RIDER and FUTURE RIDER models.

These days, vintage sneaker silhouettes are very popular. Of course, no one expects you to put on a dusty 30-year old pair of shoes – brands re-releasing and reimagining their most iconic sneakers is commonplace. A new addition to this trend are the STYLE RIDER and FUTURE RIDER models from Puma. They present a fresh take on the FAST RIDER silhouette that was extremely popular in the 80´s.

The FUTURE RIDER, with its bright red, neon green and dark blue colour combination is made from breathable nylon and features velvet details. Puma also developed the RIDERFOAM technology and a special patterned sole for extra comfort.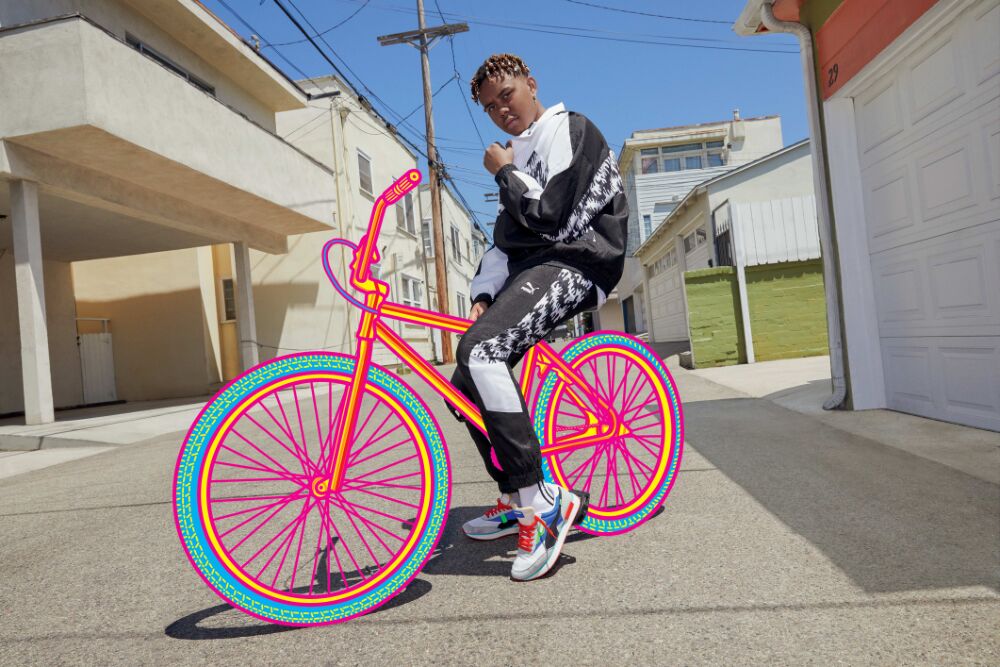 The STYLE RIDER variation also sees Puma using the best from each time period: the iconic bright-coloured silhouette in combination with the RIDERFOAM technology, a high sole made from IMEVA materials and velvet details.

Jump onto the 80´s wave by grabbing a pair this Wednesday at the launch event at Vnitroblock!