The GEL-KINSEI™ silhouette was released in 2006 and was one of the most technically-minded running shoes on the market. After more then 10 years it returns in its OG colorways, so you can once again enjoy the power of Japanese balance.
Hisanori Fujita, the designer of the GEL-KINSEI™ silhouette, was inspired by samurais and their equipment. From the armor that protected their body and gave them free movement at the same time to their katanas. The shoe's design blends traditional Japanese heritage in its ethos with the bold, technical, mechanical styling of the early Millenium.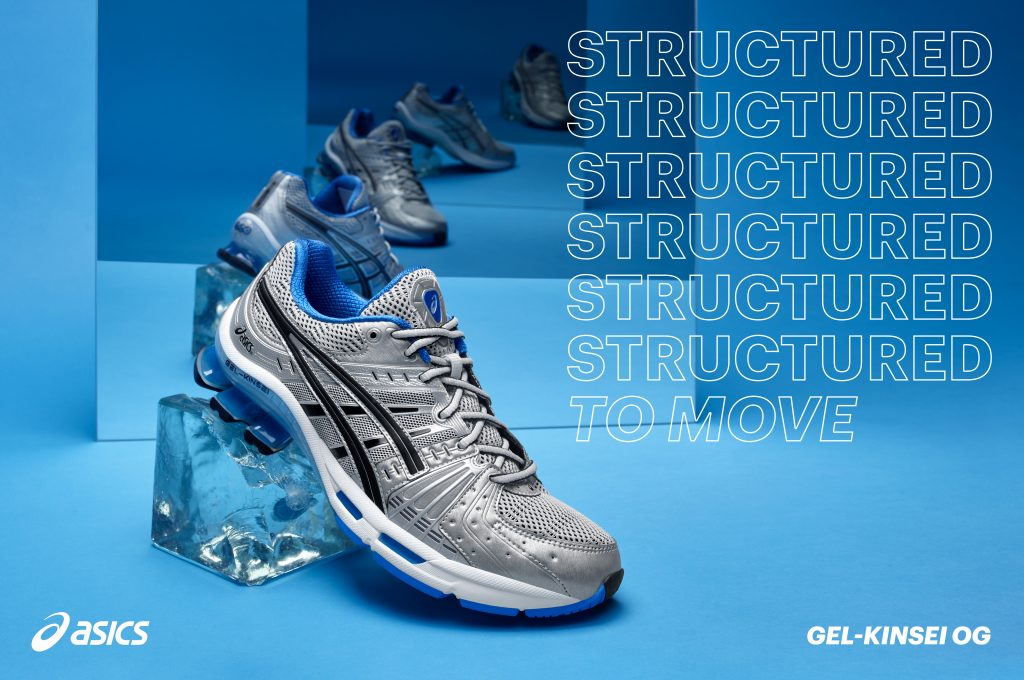 "Since school I knew of ASICS. Everybody knew them," explains Fujita. "What I learned was that I could connect my love of sport and my love of design at ASICS."
The renovated design of the GEL-KINSEI's brings the newest technologies, like the BIOMORPHIC FIT™ upper and front parts of the sneaker, which, along with the GEL-KAYANO™ ensures perfect comfort and flexibility. The most impressive part, though, is the heel of the sneaker. Thanks to three sections of GEL™ technology, it adapts during impact and ensures perfect stability during running.
Credits
Video:

Director of photography/D.O.P.: Emilio Spiller (@emiliospiller)

Camera Men: Misi Szakcsy (@szakcsmisi),Mátyás Kismartoni (@kismartonim), Ábel Krokovay (@krokoabel)

Edited by: Ábel Krokovay (@krokoabel)

Styling: Szilvi Murányi (@nyarium_vyasil)

Clothes:@footshop, @hidegver, @batoriginal

Makeup: Eszter Magyar (@esztermagyarmua)

Creative producer: Mark Bornemissza (Footshop) » @whyte_kat

Hero: Ábel Nakada (@nabel_xo)

Special thanks:@itepda, @szekelybenedek,@Főnix Kendo, @Ágoston Eszter, @Polónyi Gábor, @Sushi Ocean, @Varga Márton Kertészeti Szakközép

Lookbook/Photo:

Photo: Emilio Spiller (@emiliospiller)
Model: Ábel Nakada (@nabel_xo)
Styling: Szilvi Murányi (@nyarium_vyasil)
Clothes: Footshop, @hidegver, @batoriginal
Makeup: Eszter Magyar (@esztermagyarmua)
Creative concept: Mark Bornemissza (Footshop) » @whyte_kat