Nike Air Max 90 "Independence Day Pack"
This pair was first released in June 2013, just a couple of days before the 4th of July – the US Independence Day. To match the occasion, three color combinations of thy Hyperfused Air Max 90's were made – white, red and navy blue, and they featured a United States flag. I remember a whole wave of fakes in a wide variety of colors – neon green, pink, black and different shades of red. All of them were, naturally, adorned with the United States flag.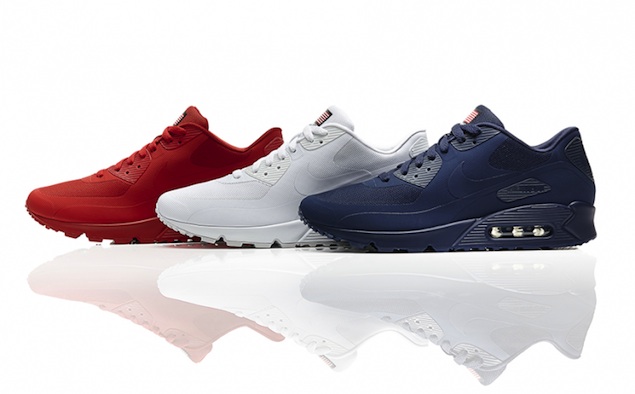 If I remember correctly, the closest place you could get a pair at was the Nike Store in Vienna. The person who helped sell this shoe out and hype it up was Kanye West, who, back then, was associated with Nike and wore the red pair. After that, he also made an appearance in the blue pair, picking a fight with a papparazzi. 
via DailyMail
Anyway, no matter how much someone may have tried to convince you that his neon green Air Maxes with the American flag really were legit, they 100% weren't…

Nike Air Yeezy 2
The second pair of sneakers we're going to talk about also has something to do with Kanye – the Nike Air Yeezy 2's, his second collaborative effort with Nike. For my generation, this shoe was the equivalent of Nike's collaboration with Virgil Abloh for this one. The holy grail. I used to see these sneakers on a daily basis. The number of fake Nike Air Yeezy 2's I saw in two weeks was comparable to the number of the Air Yeezy 1's that were available in stores.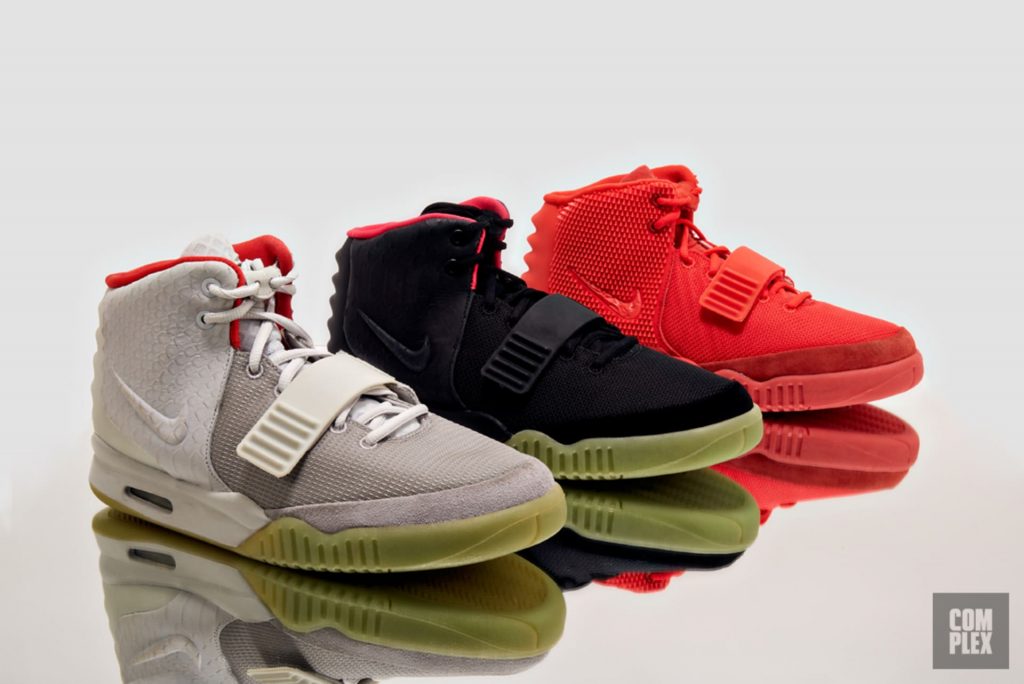 Only three official color combinations were made of both the 1's and 2's, if we don't count several samples made during the design process.

Yeezy 350 V2
This list wouldn't be complete without the Yeezy 350 V2, which is in my view the currently most-faked sneaker. Sometimes it's beyond belief what kinds of combinations you can see. On the other hand, there's also some very good fakes out there, sometimes unrecognizable from the original. Practically the only way you can be certain your pair is legit is by getting it from an official Yeezy retailer, who gets them straight from the manufacturer, with Footshop being the only one in the Czech Republic and Slovakia.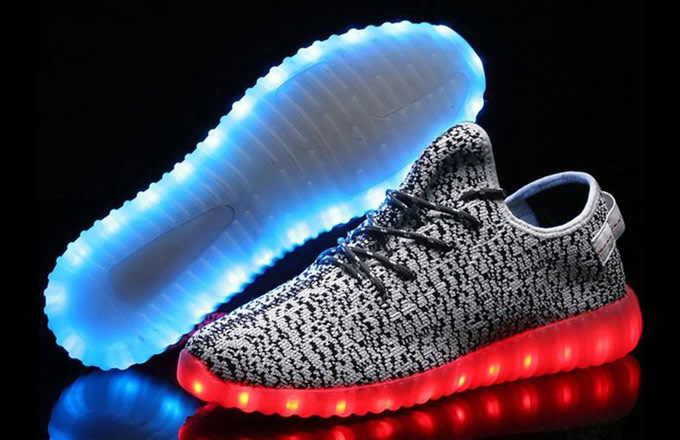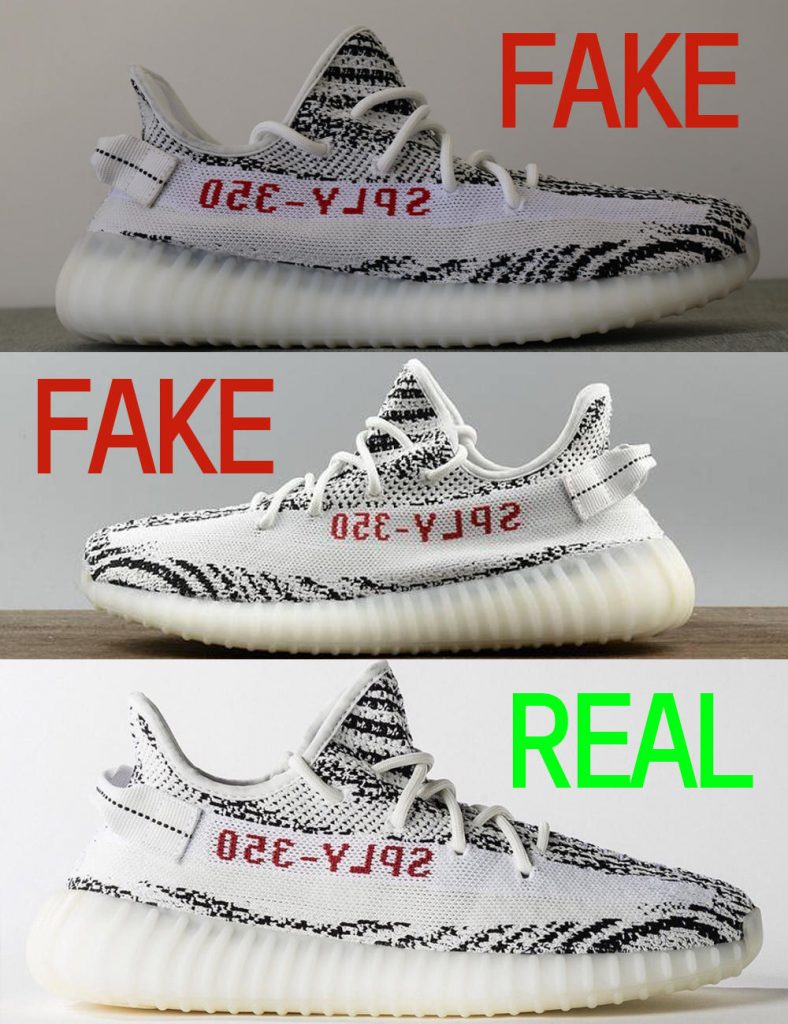 On a final note, I think Kanye might be one of the most copied artists as far as fashion goes. What do you think?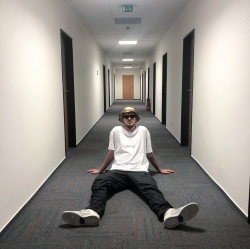 Latest posts by Adam Báča
(see all)