At Footshop, International women's day belongs to all women, and especially those that enrich the world of sneakers and fashion in general – check this article out to learn something new about six streetwear icons that you can (sometimes) even find at Footshop. 
Various surveys agree that about 90% of people that identify as sneakerheads are male. And looking at the statistics of authors of various legendary sneakers, the ratio is skewed the same way – but the situation's changing and we are in support of this shift.
Here's six women with a unique story and a short run-down on how they made their marks in streetwear's hall of fame.
Yoon Anh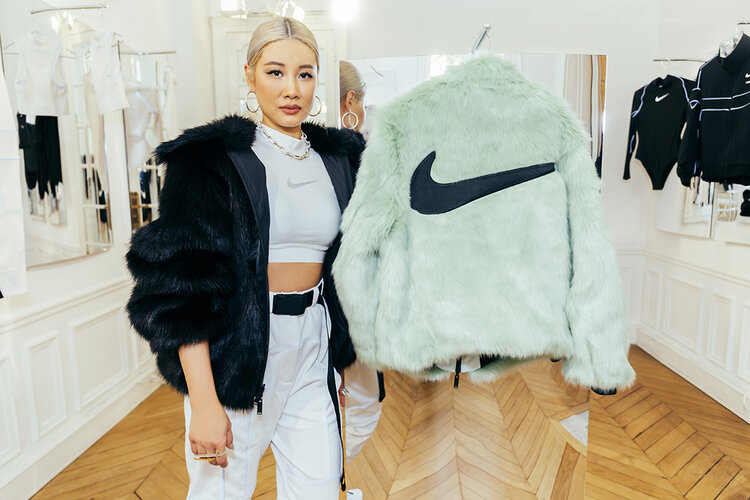 Yoon was born in South Korea, but her father's job meant relocating was a common occurrence – and eventually, during the 80's, it led her all the way to Seattle. After high school, she started studying graphic design at the University of Boston, where she met her future husband, Japanese rapper Verbal, at church. Some years later, in 2002, they founded Ambush Design Company. Yoon also designed covers for Verbal's albums, but eventually she got to her biggest passion, jewelry – even though she never had an academic background in it, just like with clothing.
It wasn't just the jewelry, but AMBUSH's general creative direction that started gaining traction in the worlds of music and fashion. Apart from several side projects, Yoon spent three years at the helm of Billionaire Boys Club's PR team, collaborated with BAPE, Reebok and Nike as well as opening a flagship store in Tokyo. In 2018, Yoon was appointed Dior Homme's jewelry designer by Kim Jones.
And if you always wondered who the woman in A$AP Rocky's L$D music video was, well, now you know.
We don't have a jewelry background, so we just come up with these things that we wanna wear, that we wish were out there, you know?

Yoon Anh
Stella McCartney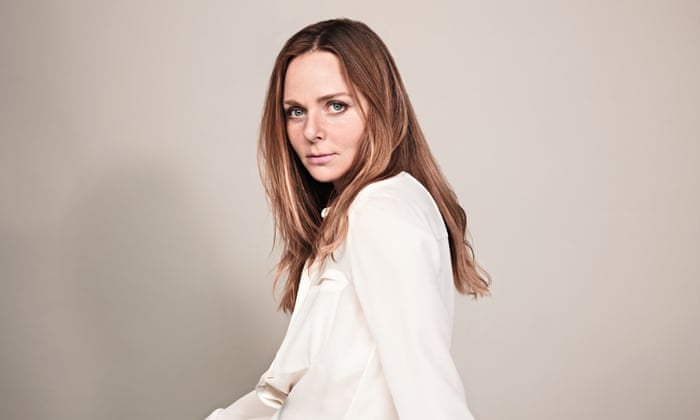 Being born into a super-famous family can't be easy, and being the daughter of legendary Beatles member Paul McCartney, Stella McCartney can probably attest to this. She is also holder of the Order of the British Empire for her lifelong contribution to fashion. From a young age she was close to fashion and she designed her first jacket when she was thirteen years old. Three years later, she earned an internship at designer Christian Lacroix. She's also been involved in the sustainability of her products as well as environmental preservation her whole life.
During the last two decades, Stella McCartney's work was closely tied to adidas, which you probably already know if you're following their collections at Footshop. This collaboration started in 2004, when she designed a whole bunch of sports and ready-to-wear clothing and sneaker collections under adidas. But she also works on her own brand, boasts being the creative director of Chloé, and designing the UK's 2012 Olympics uniforms.
Everyone can do simple things to make a difference, and every little bit really does count.

Stella McCartney
Vivienne Westwood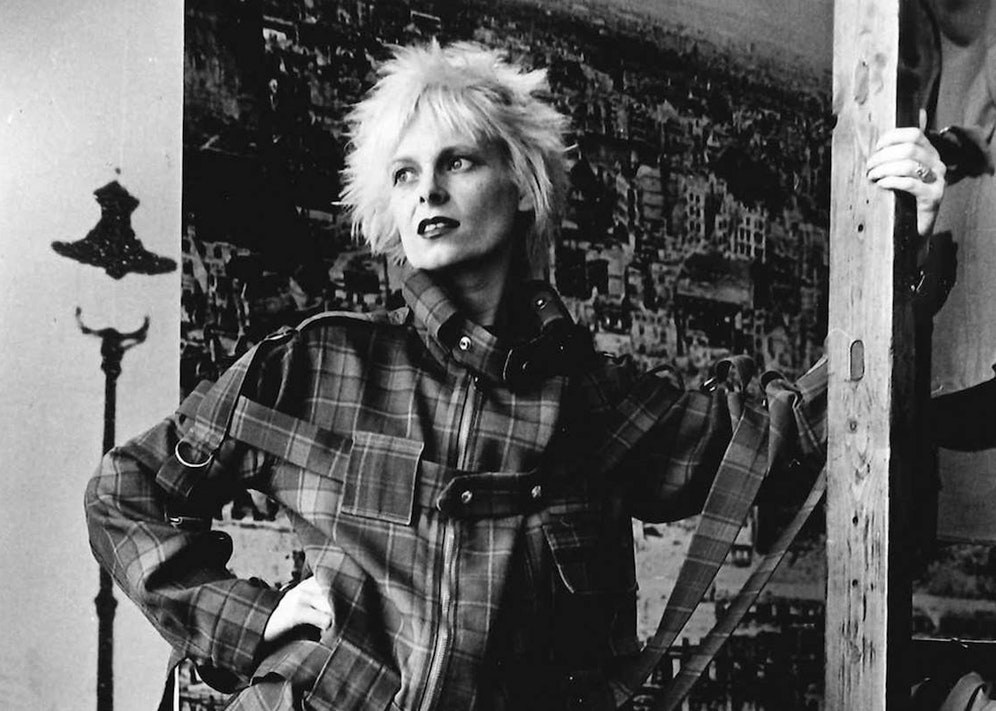 Vivienne Westwood made punk mainstream – alright, that's a very broad statement, but the currently 80-year-old designer was undeniably there during the formation of punk in London, both from a visual and musical standpoint. During the beginning of her career, she was afraid of not being able to break through in the fashion industry with her approach and became a teacher at an elementary school. Luckily, things changed with time.
In the 70's, Vivienne created collections for the cult SEX boutique on London's King's Road. Her then-partner was the shop's owner Malcolm McLaren, who later founded the legendary punk band Sex Pistols. This band was the definition of punk and artistic expression, which Vivienne Westwood also presented in her collections.
It all started with punk – expressive and shocking designs from the time period are a staple of Vivienne's work throughout the years – designing the uniforms for London's King's College, clothing for Margaret Thatcher or uniforms for Richard Branson's Virgin Galactic.
Buy less. Choose well. Make it last. Quality, not quantity. Everybody's buying far too many clothes.

Vivenne Westwood
Rei Kawakubo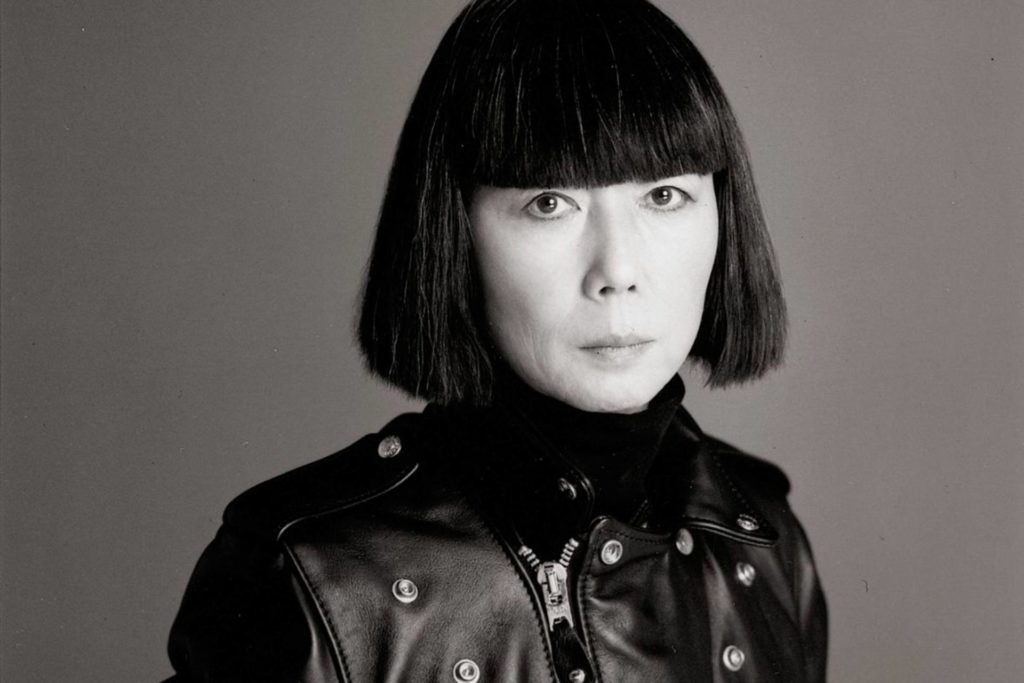 Although Rei Kawakubo has worked on countless projects over the years, you definitely already know her key brand. Although these days Rei's name is in all kinds of fashion textbooks, associated with innovation, she originally studied arts and literature. But when she heard fashion calling her, she decided to go with the flow – and according to others, it was the philosophy classes she took that made the biggest mark on her later success.
In Tokyo, 1969, Rei Kawakubo founded the now world-famous fashion company Comme des Garçons. In her clothing, she wanted to feel relaxed, comfortable and, as the name literally means, "like boys". With her husband, Kawakubo is also behind the conceptual Dover Street Market chain, where you can find a fusion of high fashion and streetwear for almost 20 years now – naturally, featuring selections of Comme des Garçons' apparel.
V roce 1969 v Tokyu založila Rei Kawakubo dnes už světoznámou oděvní společnost Comme des Garçons. Jak už zaznělo, milovala dělat věci po svém, a jinak tomu nebylo ani s její revoluční značkou. Ve svém oblečení se chtěla cítit v pohodě, komfortně, prostě "jako kluci", jak zní překlad celého francouzského názvu toho, co dnes zkráceně názýváme CDG. Se svým manželem Kawakubo stojí také za řetězcem sedmi konceptuálních obchodů Dover Street Market, ve kterých už téměř 20 let najdeš výběrovou fúzi high fashion a streetwearové m´´ódy. Samozřejmě v čele s Comme des Garçons.
For something to be beautiful it doesn't have to be pretty.

Rei Kawakubo
Aleali May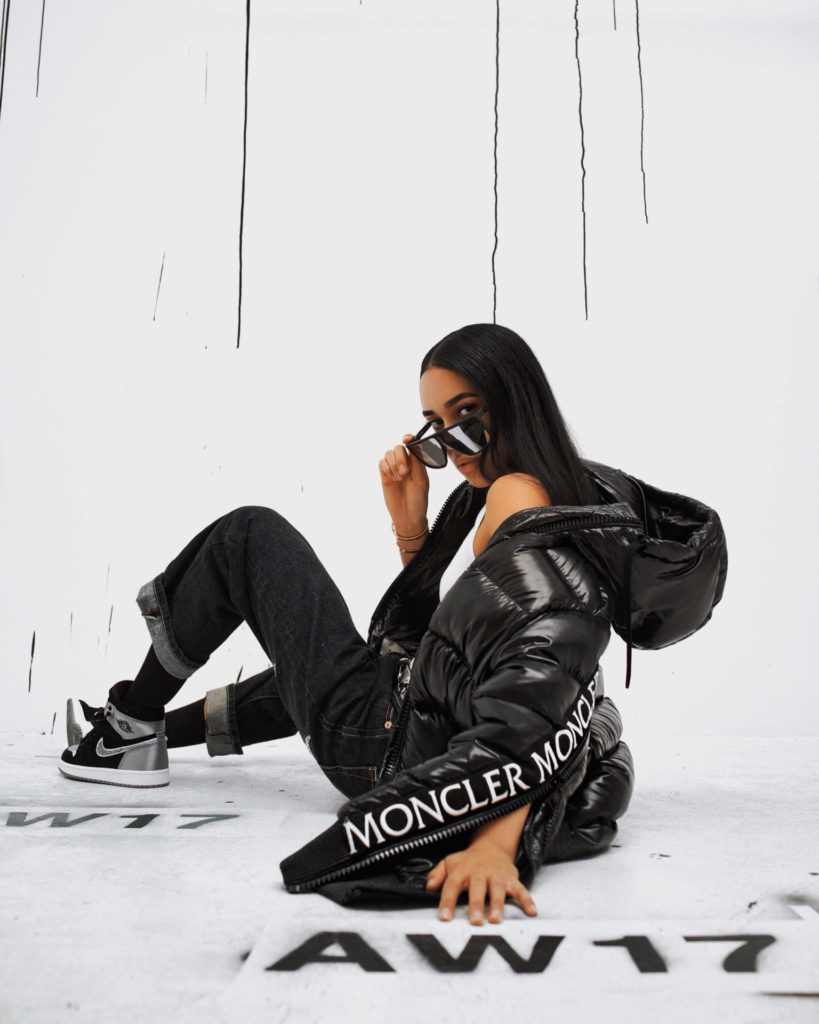 Social media is full of influencers – piecing together how they paved their way to fame can sometimes be very difficult. But that's definitely not the case of Aleali May, who started off as a fashion blogger. Her approach to creating and styling outfits didn't stay unnoticed for long, and she was soon networking in the realms of music, fashion and everything related, landing styling gigs for people like Don C, Kendrick Lamar, Lil Yachty or Virgil Abloh's RSVP Gallery.
From a young age, Aleali also collected Jordan sneakers – it wasn't a case of riding a trend's waves, but instead pure affection for the brand. Work for frontmen of the related culture escalated to closer ties directly with Jordan, and in 2017, Aleali May officially released her first sneakers with the brand, becoming the second woman to ever do so after Vashtie Kola. But her work with Jordan didn't end with the AJ1 Satin Shadow colorway – she collaborated with the brand for the fifth time last year, releasing the AJ 14 Low "Fortune" model. From a blogger to the Queen of Jordans? Not bad at all.
It used to be about whether you had Jordans or not. That's why I got my first job when I was 16.

Aleali May
Chitose Abe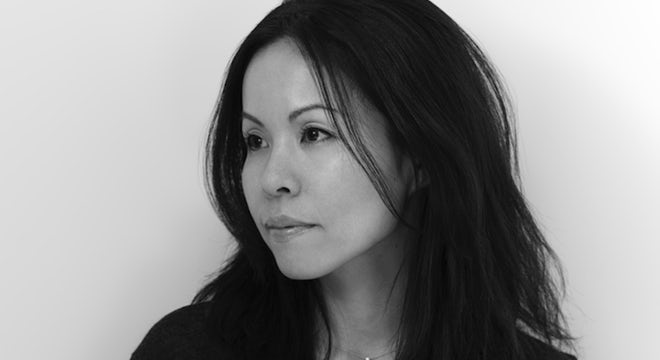 If the name doesn't ring a bell, I can promise you anyway that if you follow sneakers in the slightest, you'll definitely know her work. At school, Chitose Abe was what you would call a trendsetter. Her mom was a seamstress, and growing up in the countryside, Chitose was fascinated with Tokyo's fashion and culture. With her mom, she worked on all kinds of clothes which didn't go unnoticed at school, where her classmates would often copy her style. Her love for the avant-garde and experimentation led her to Rei Kawakubo's Comme des Garçons. After success under CDG, in time, Chitose teamed up with another legend of Japanese fashion Junya Watanabe, who was founding his own brand at the time.
In the late 90's, Chitose Abe gave birth to her daughter Toko. For two years, she retired from fashion to fully focus on the role of a mother – but in time, she started missing it, and founded a small brand called Sacai in 1999. From her living room, the brand gradually expanded worldwide. Building a flagship store in Tokyo and racking up collaborations with clothing and sneaker brands, the rest is history – The North Face, Fragment Design and one of Nike's most critically acclaimed sneakers series, to name a few.
However conceptual a piece of clothing may be, I always end up with the question, "Would I wear this?" If the answer is no, I go back to the start.

Chitose Abe
To celebrate this year's International women's day, we presented some of the women leading streetwear and the surrounding culture forward. Make sure to check out this article about Footshop's first three women.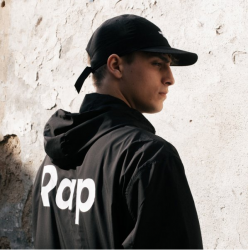 Latest posts by Honza Nosek
(see all)