When songs like Goosebumps or Sicko Mode everyone gets hyped. And no wonder to that – Jacques Berman Webster II, better known as Travis Scott is the true definition of a modern rock star which has been taking the music scene by storm during the last few years. Coming from Huston, slowly building his career to the point where almost everyone in the world talks about his upcoming project "Utopia" and about the much awaited concert that will take place next to the pyramids of Giza. But how did Travis build such a successful career and how did his career progress? Take a comfortable seat and let's take a short journey through the story of Utopia.
A Cosmic Symphony of Inspiration
This truly inspiring adventure started in South Park… for real, it is a neighborhood in Huston where Travis lived as a kid. You don't believe me? Go check it out. Anyway, let's get back to the point. Travis Scott's musical journey began under the influence of a father who was a soulful musician and a grandfather who was a jazz composer. But it was his beloved uncle who lent his name to Travis's stage moniker, and Kid Cudi's real name, Scott Mescudi, provided the second half. Thus, "Travis Scott" emerged as the perfect identity for the artist-to-be. Furthermore, the Huston-born star takes a significant part of inspiration from his homeland, thus referencing it in his music and fashion outputs. Rodeo, Astroworld, Cactus Jack are just a few to mention.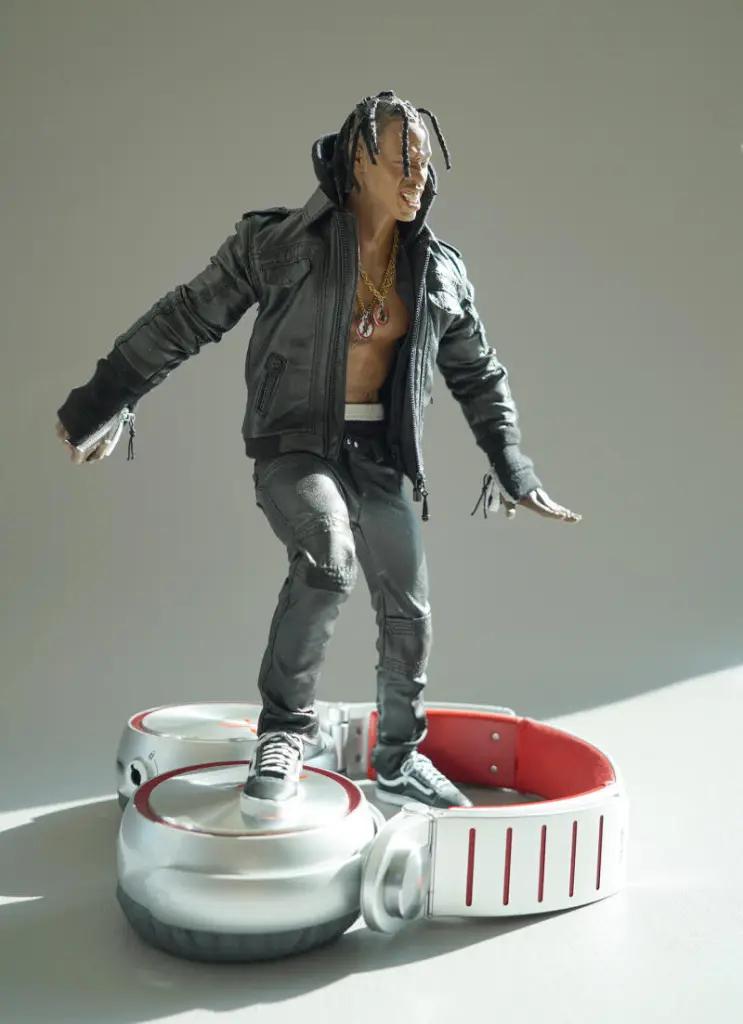 Dropping Uni and the Journey to Stardom
A defining moment in Travis's career came when he dropped out of university to pursue his passion for music. The streets of Houston could no longer contain his boundless talent and ambition, and so he set his sights on the grand city of New York, where dreams and stars collide. In 2013, the world saw the release of Travis Scott's first full-length project, the mixtape "Owl Pharaoh." Critics immediately compared it to Kid Cudi's work, particularly "Man on the Moon II: The Legend of Mr. Rager." Building on this buzz, Travis followed up with the release of "Days Before Rodeo" in August 2014, a mixtape that further solidified his status as a superstar.
Rodeo and the Iconic Action Figure Cover:
In 2015, Travis Scott unveiled his debut studio album, "Rodeo," featuring the chart-topping anthem "Antidote." The album's cover, a genius creation by action figure designer Dan Chung, was initially intended to include small 5cm figures accompanying the release. However, with Travis's busy schedule, they decided to shoot an action figure instead, creating a unique and eye-catching album cover that perfectly captured the essence of the artist's cosmic persona. When creating the figure, Dan was not sure which sneakers to put on it, after initial idea of YEEZY sneakers didn't work out due to complicated legal negotiations, the creator opted to follow given moodboard and the iconic figure got laced in Vans Old Skool – the kick that Travis was rocking the most at the time.
Astroworld and Beyond
2018 witnessed the long-awaited release of "Astroworld," an album that would become Travis Scott's first Billboard Hot 100 No.1 track with the hit single "Sicko Mode." The album was a triumphant celebration of the amusement park from his Houston childhood, yet another example of Travis taking inspiration from his homeland, and solidified Travis as an unstoppable force in the music world.
When Fashion Meets Fire – The Travis Scott Style
There is no way I could write an article about Travis without mentioning immaculate and significant style. Co-ordinated earth tones and oversized graphic tees mixed with luxurious high-end pieces and matched with legendary sneakers like Air Force 1 or Dunk Low and so on. It's safe to say Travis is responsible for several trends of recent years. Dunk Low hype and the Brown color frenzy – just to name a few. Nevertheless, no one can deny the swag Travis possesses and the fact that he's doing it hella good.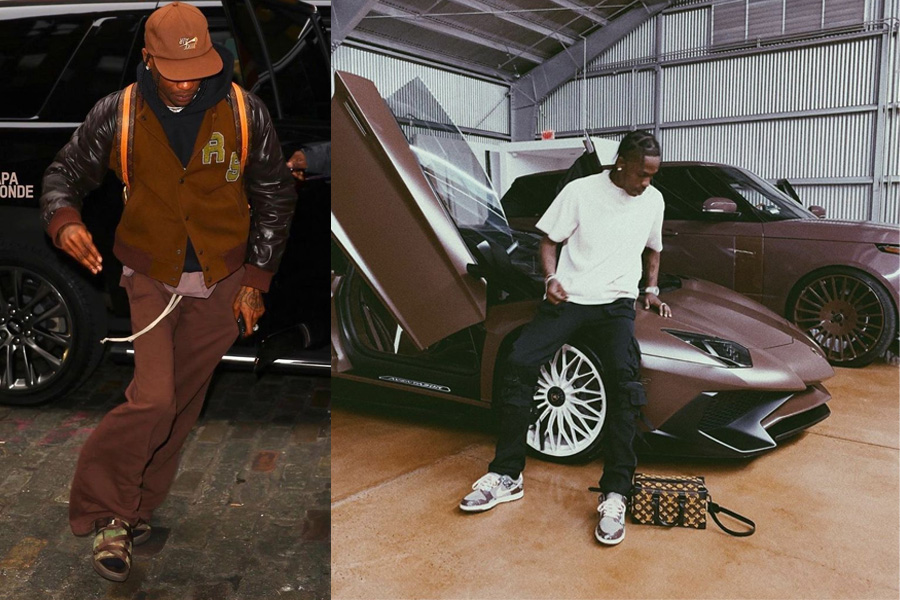 Similar to his music, his style and his long list of collaborations are yet another example of Huston born star transmitting inspiration from his hometown to his creative craft. The seemingly infinite list of collaborations and fashion projects Travis put his hand on proves the rappers credibility in fashion. And let's be honest, you wanted to walk to McDonalds and say: "Cactus Jack sent me" when the collab dropped, too. Not to mention the legendary collaborations with Nike, Jordan Brand or even Dior. The Cactus Jack and Astroworld merch were selling out in seconds and everyone went crazy – frankly I'm  pretty sure even you own or once craved a piece. Well, lucky for you – some pieces of CACT.US Corp x Nike collab are available at our website for you to grab.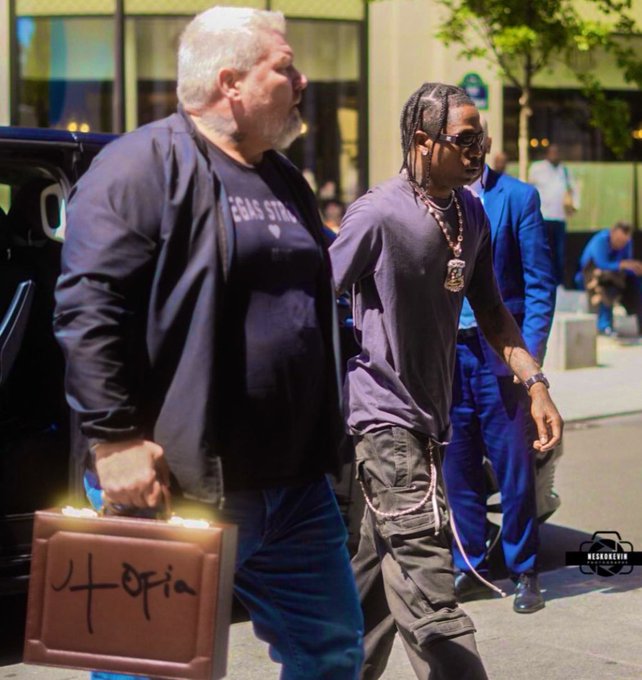 The Road to Utopia
Scott has been teasing Utopia for years, with the first hint shared in 2020 as an Instagram post simply captioned "Utopia". However, after the unfortunate event during Astroworld festival in 2021, the "Astroworld" rapper went silent for some time. Later, in September 2022, Scott began his residency at Las Vegas club which was entitled "Road to Utopia" in connection to previous teasing. Recently, the bodyguards of Travis have been seen carrying a mysterious briefcase painted with "Utopia" sign adding even more buzz to the already big hype. The mentioned marketing stunt led to the final announcement of release which should happen on July 28th accompanied by a stunning release concert at an unusual place – the Pyramids of Giza in Egypt. As nearly the whole world is in big expectations of the project – the Huston born rapper can check another success on his list and we can just sit back and watch history of music being written. And while most of us are not able to join the immaculate show in Egypt, we can at least dress up to enjoy the Utopia experience even more. Therefore we have prepared a special category full of Egypt and Utopia themed items.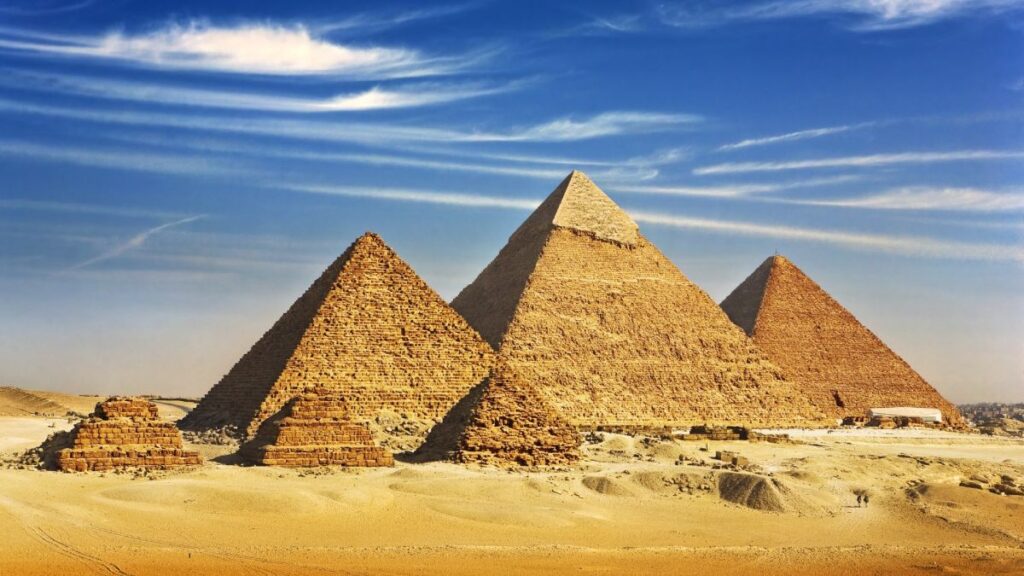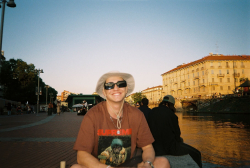 Latest posts by Mojmír Prokop
(see all)