The brand's history starts in Anaheim, where Paul Van Doren and his brother Jim made their first sneakers in 1966. 704 E. Broadway, California, was unique because they not only made the sneakers there, but also sold them. The first 12 pairs reached their owners on the 16th of September 1966. "Anaheim Factory Pack" is a reference to the very same factory where the first Vans were made, and now you can choose from several silhouettes from this history-inspired drop.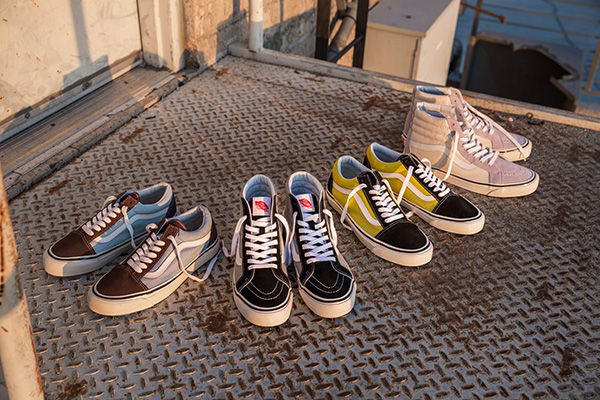 Back in 1966, the world didn't know the terms Old Skool, Authentic or Sk8 Hi, because they had numbers instead – 36, 44 and 38. They were made in the Anaheim factory, which had only 37 sqm and functioned as a store at the same time. The Vans Anaheim Pack is a collection inspired by the sneakers that were made and sold in this era of the brand.
The difference between these Vans and the ones you know today is their marshmallow sidewall with a higher, more glossier profile, created by a process of vulcanization. Vans also used the original colors, such as racing red, mineral green or light grey. As a new addition, the sneakers are equipped with UltraCush technology, so you can enjoy the original silhouette in a lighter and softer version.