One of the most iconic things associated exclusively with rap music would probably be overly eccentric, custom-made jewelry. Expensive and extravagant clothes is something almost every musician dresses nowadays. "Streetwear" is the mainstream nowadays.
But a big old chain is still one of the privileges of rappers. I'm sure that sometime in the future, we'll make a summary of the wildest things on the necks and wrists of Czech and Slovakian rappers, but for now, I want to take a closer look at one of the pioneers of rapper jewelry, who goes by the name Ben Baller. His birth name is Ben Yang, and he was born 47 years ago in Los Angeles. Throughout his career, he's worked with almost every significant American rapper. Let's take a look at five of his best creations.
Lil Uzi Vert's Marilyn Manson choker
Uzi is one of Ben's younger customers, but that obviously didn't stop him from commissioning one of the best pieces out there. The whole thing is inlaid with high-quality VS diamonds and has a hidden locking mechanism.
Drake's Stone Island chain
It might have gotten muddled up in all of the phases he went through, but at one point, Drizzy was a huge Stone Island fanboy. I can understand that as I also like Stoney, but Drake moved the fanboying to another level with this huge chain featuring the Italian brand's logo.
Flower Boy chains for Tyler, the Creator
It might not be as apparent as with some other rappers, but Tyler loves jewelry too, and obviously isn't put off by a six-figure price tag for a custom like this. Although Flower Boy was called his worst album by a lot of people, Tyler gave himself a "little" treat for making it.
A$AP Ferg's Yamborghini High tribute
The whole A$AP Mob are fans of Ben's, but he always got the most praise from Ferg, who requested this Lamborghini-inspired iced out chain. The occasion was 2017 Yams Day.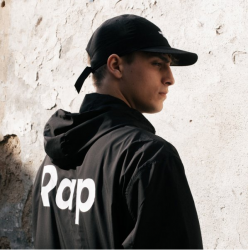 Latest posts by Honza Nosek
(see all)