The artistic duo Ondrash&Kašpárek loves experimenting and definitely lived up to their expectations this time – they approached the customization of the armchair in an unusual way, making a kind of cover with holes in it, and you can see their trademark patterns on the sewn-together pillows. This is how the Footshop x Ondrash&Kašpárek armchair came to be.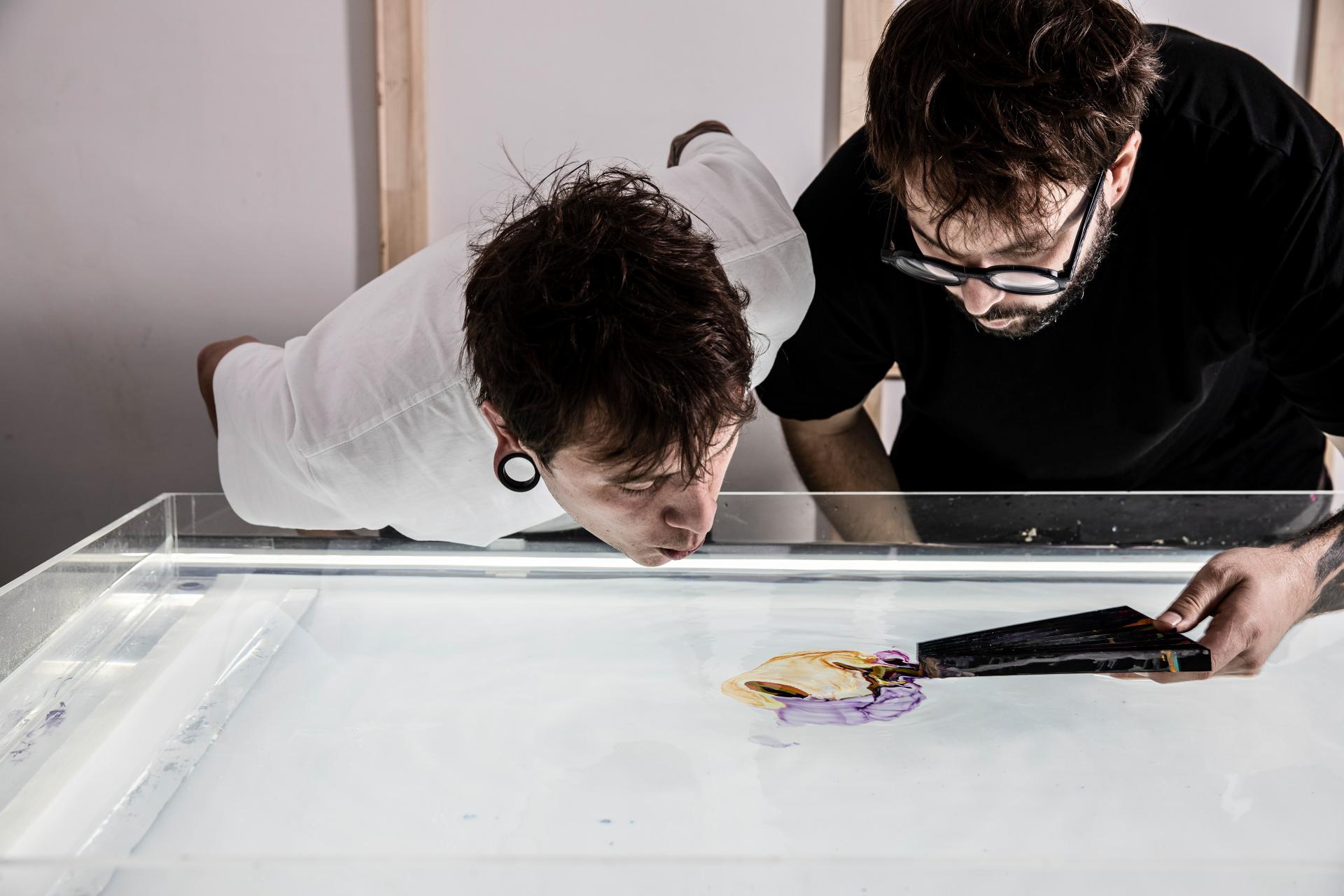 Your approach to the customization of the armchair was fairly out of the box. How did you come up with this unusual cover for it?
Although we're fans of an environmentalist approach and minimalism, we wanted the armchair to feel comfortable, to envelop a person in a way, similarly to how the fragmented holes in our paintings work. So we decided on a pattern of "black holes" that would form a kind of cover for the armchair in collaboration with our friends from @buga, who lent us their workshop for this.
Where did you find the inspiration for this?
Bird's nests, Kaplický's blob, ball pits, supermassive black holes, trypophobia…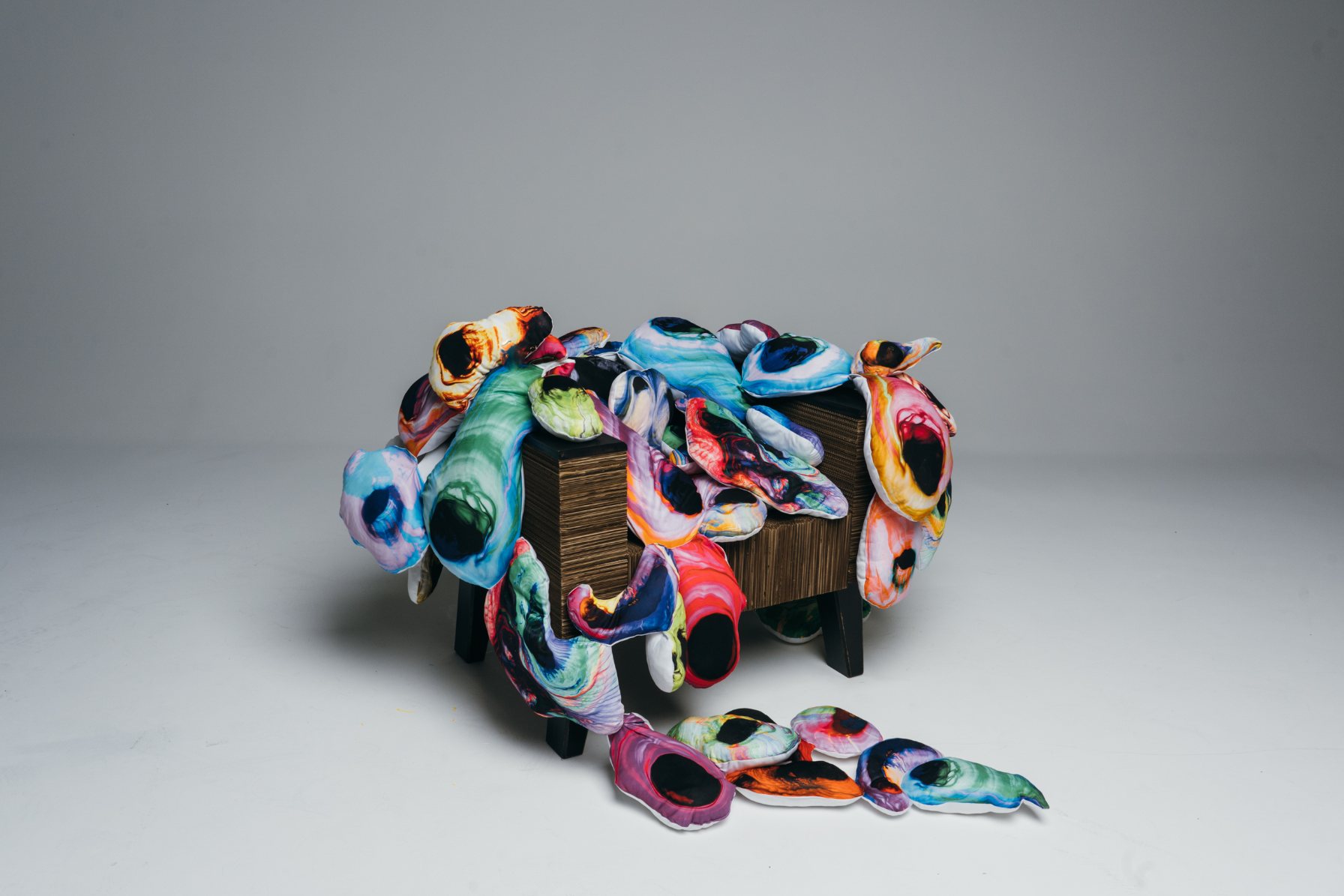 Is this the first time you've upcycled materials?
Definitely not, and we hope it won't be the last. At the moment, we're working on a collection of shoes with Czech brand KAVE, which makes locally sourced and sustainable sneakers.
Where would you ideally place the armchair? And how would you like it to be used?
In our studio, but we're afraid to ask… 🙂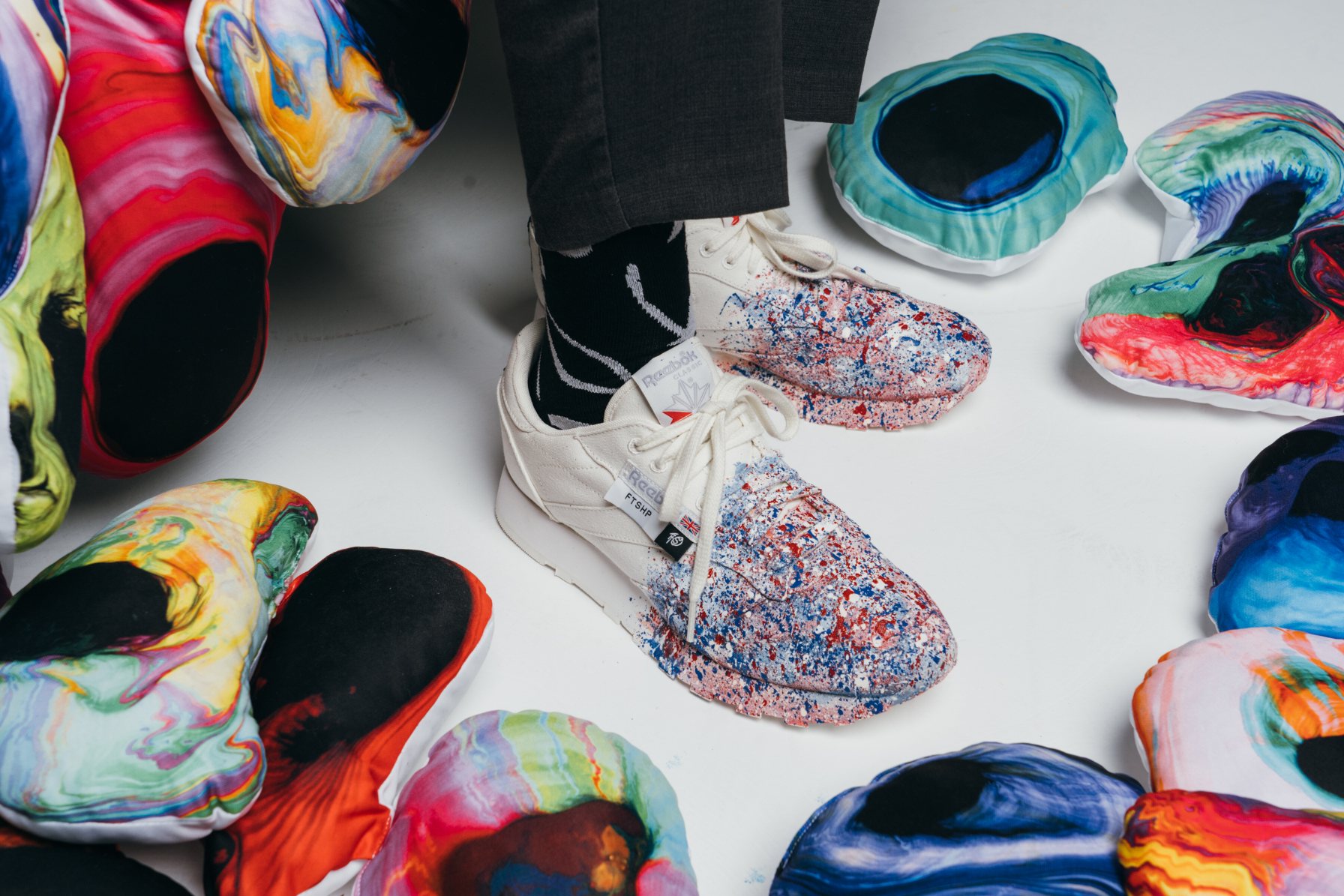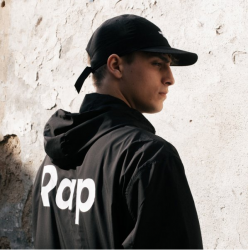 Latest posts by Honza Nosek
(see all)