Footshop is publishing another project as part of the celebrations of 10 years since its founding. This time he teamed up with 10 artists from 10 different countries worldwide, each of which created a unique armchair made up of used cardboard from the Footshop warehouse. The series is accompanied by 10 custom sneakers and the "Footshop meets Reebok" clothing collection.
Project was conceived as part of Footshop's long term mission of incorporating environmentally sustainable processes into the company's operations. Using old cartons from its warehouse ten identical chairs were created . The production had two phases – Czech based company Kartoons took care of folding and gluing the cartons. The final visual design was created by 10 artists from 10 European countries where the Czech eshop operates. Each of the artists conceived the project in their own style, making all of them truly unique.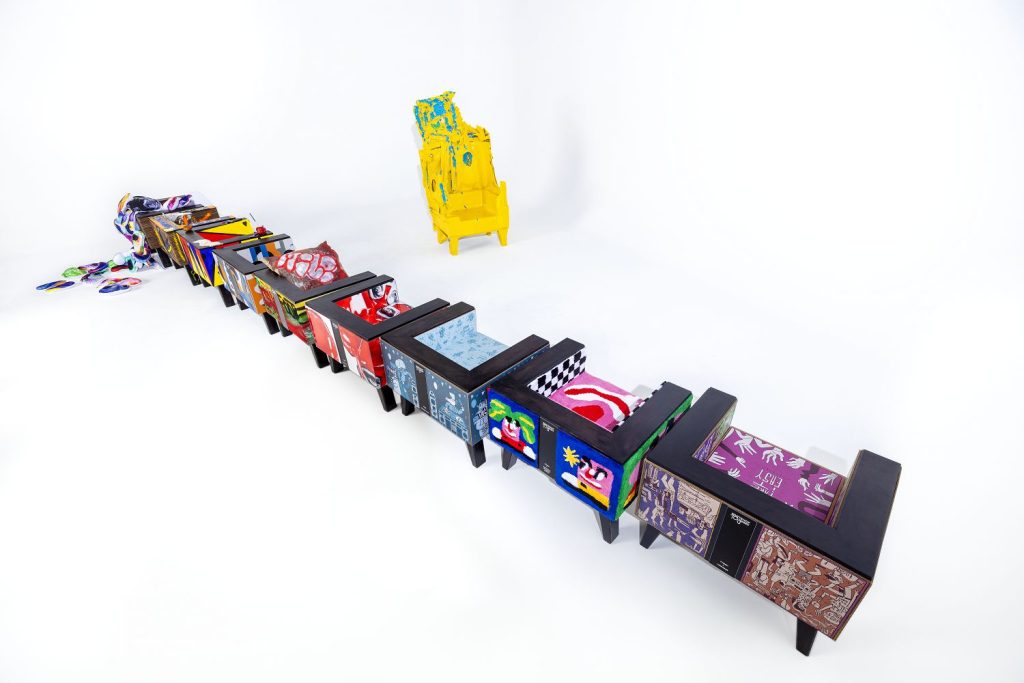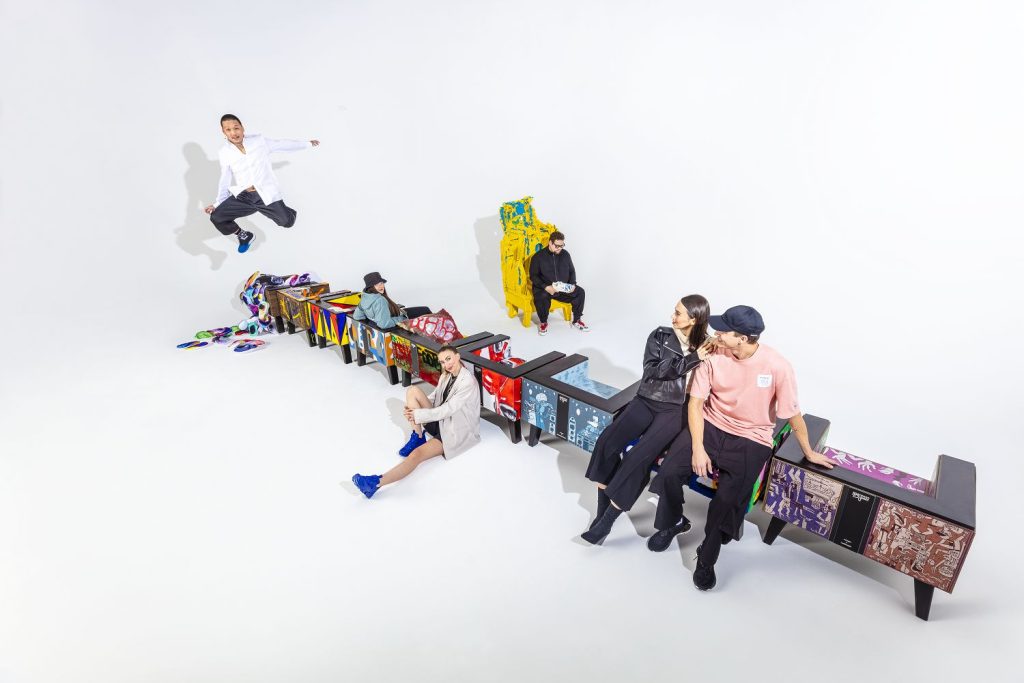 These armchairs-turned-artworked will be listed on Footshop's Releases platform starting December 9th, for a flat price of 300 Euros with a raffle winners announcement date of 14th December.
Along with all the chairs, winners will also receive matching one off kind custom Reebok Classic Leather Grow by @Customsmichelle designed to match each of the unique art-chairs.
The Reebok brand also plays a starring role in the accompanying unisex clothing collection, which will be released on Footshop with prints, references and quotes that have been associated with Footshop and its culture since the day one. Three t-shirt styles and a duo of hoodies will be available on 9th December both online and in stores.
Introduction of the artists
FOOTSHOP X CACAO ROCKS (GR)
Modern Greek art does not hide the reference to its traditional culture, whose aesthetics is still a symbol of perfection. They know this not only in the galleries around the world where Cacao Rocks exhibits.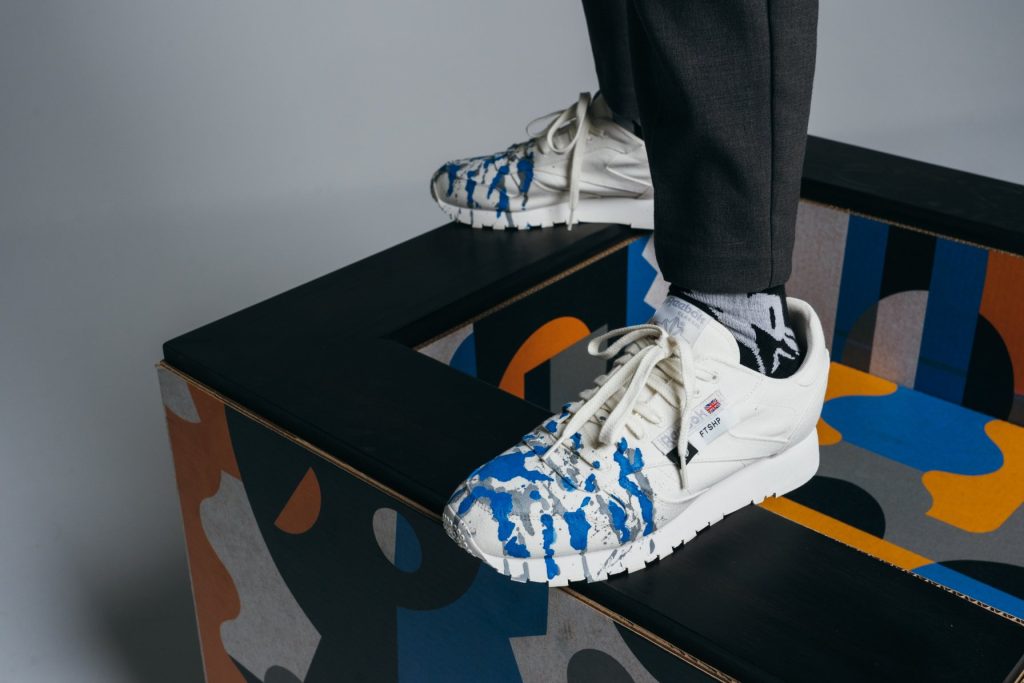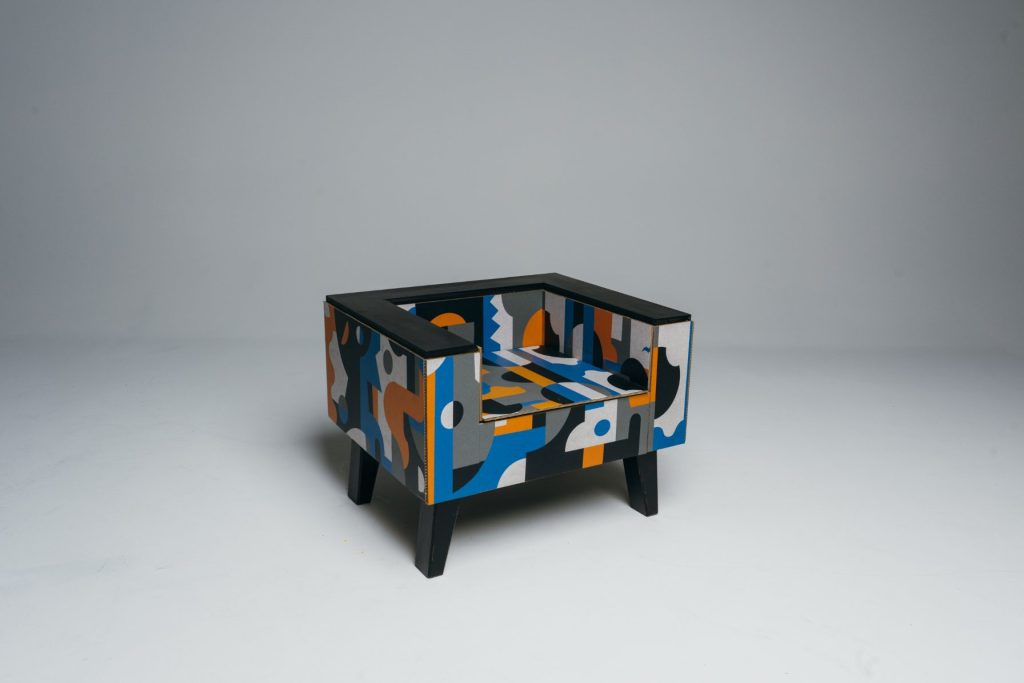 FOOTSHOP X FLAVIEN "MILE" FLAVOR (FR)
Graffiti is the essence of street fashion. MILE is his lover, which would be confirmed by his native Toulouse. As part of our project, he took his passion one step further.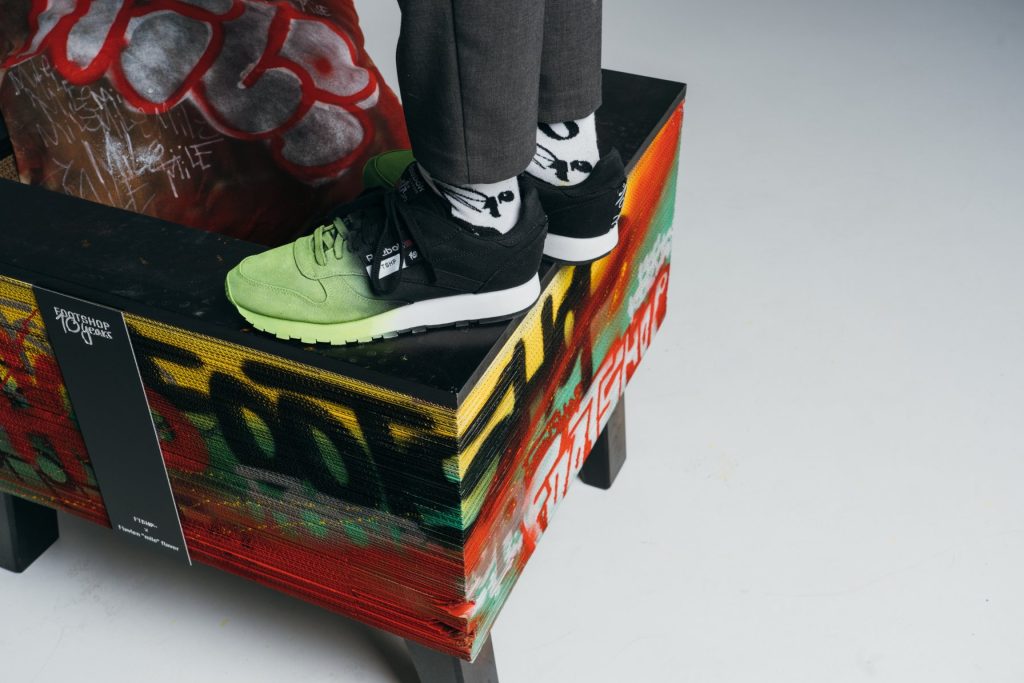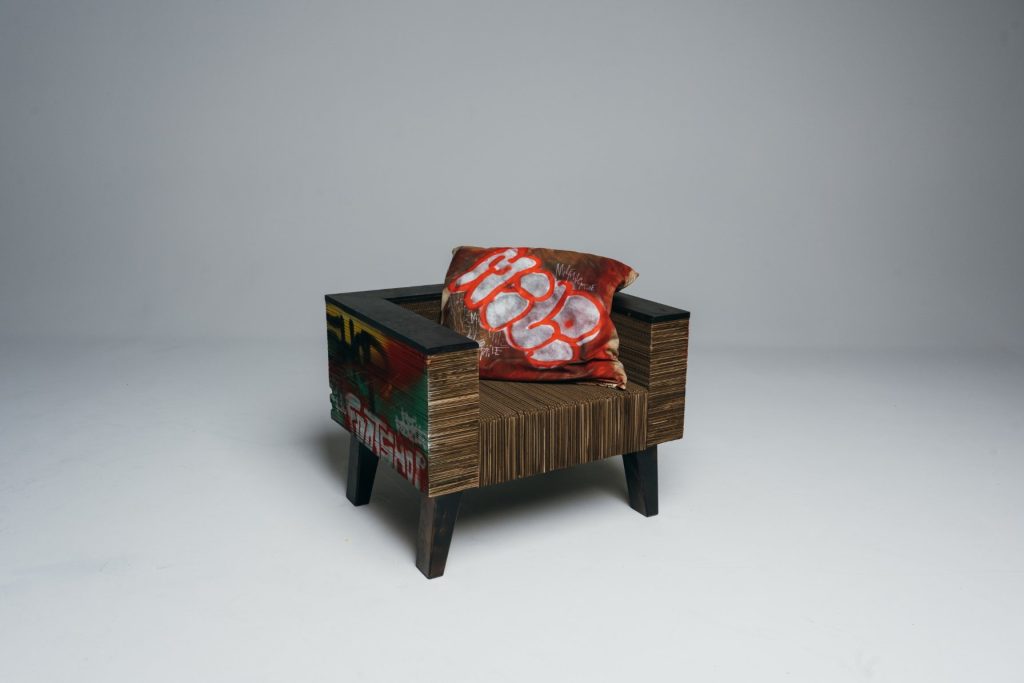 FOOTSHOP X JOHANNA WALDERDORFF (DE)
When asked where she would like to see her chair stand, Johanna Walderdorff answered simply: On top of a mountain. Nonsense? And what does really matter?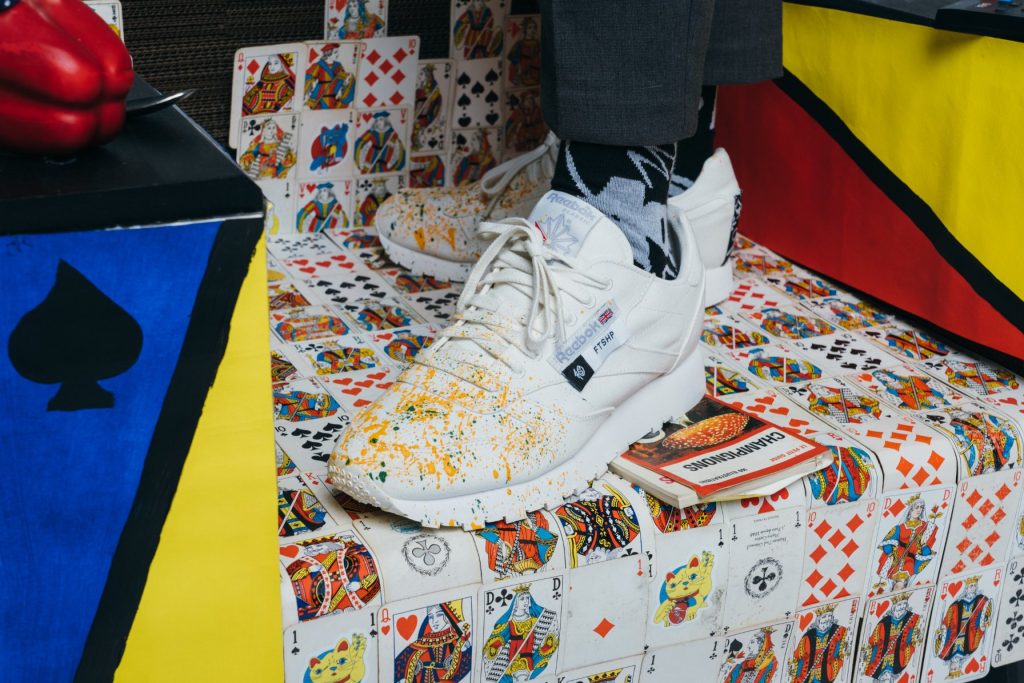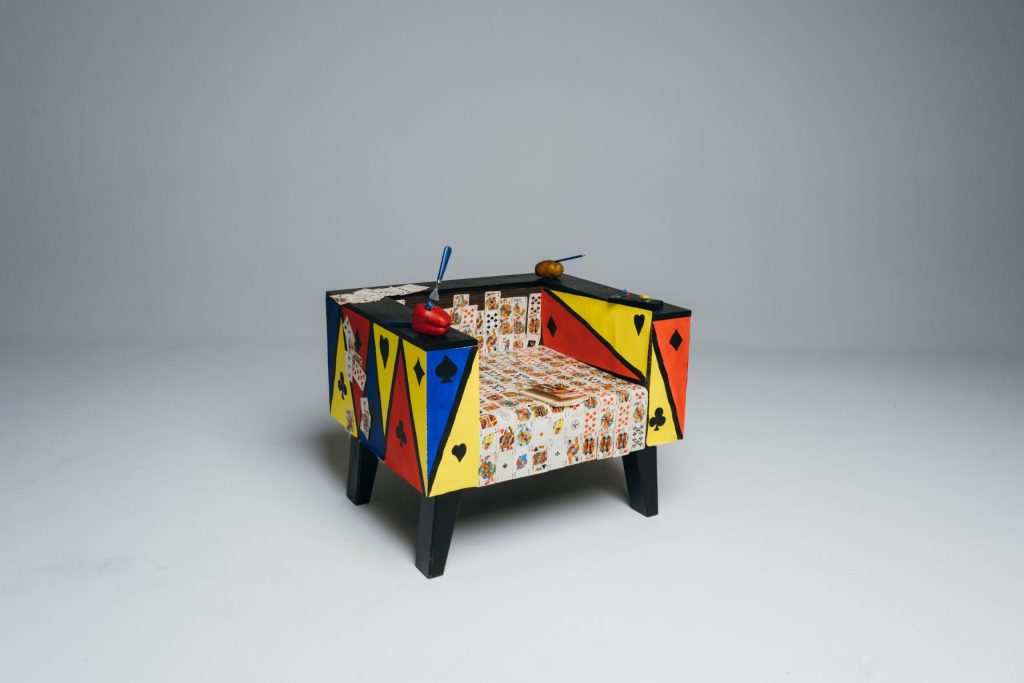 FOOTSHOP X ONDRASH&KASPAREK (CZ)
An artistic couple who, despite technological developments, remain true to the analog spirit, which allows them to fully express their own manuscript.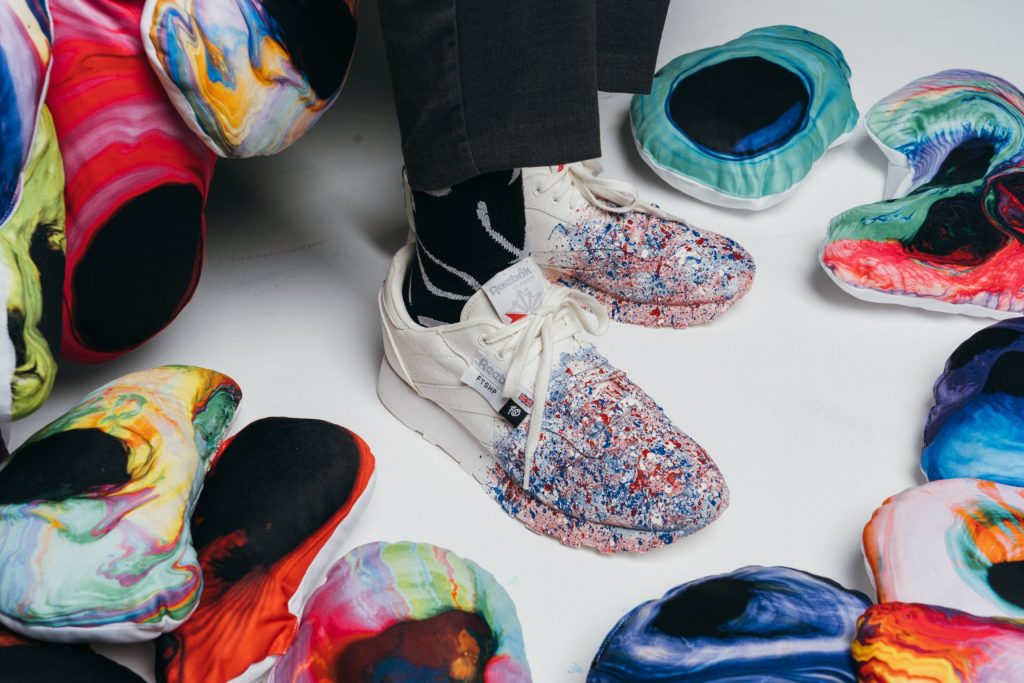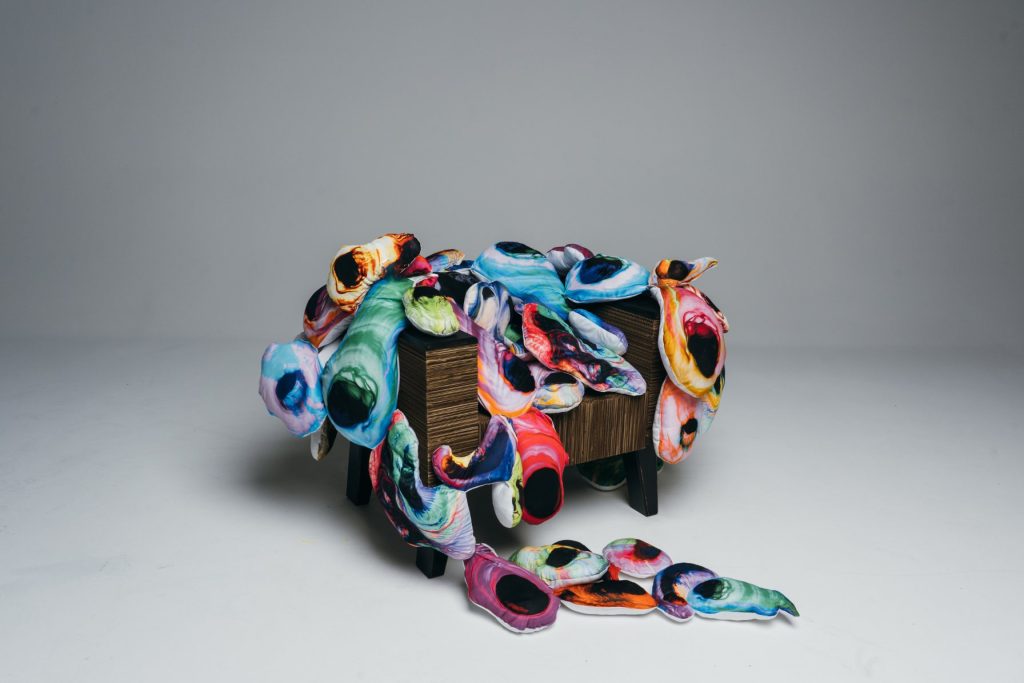 FOOTSHOP X ALEKSANDRA GEORGIEVA / SA6ETTU (BG)
When an artist devotes himself to a number of artistic directions, their combination achieves the most beautiful results. This is not the rule, but it is true in this case.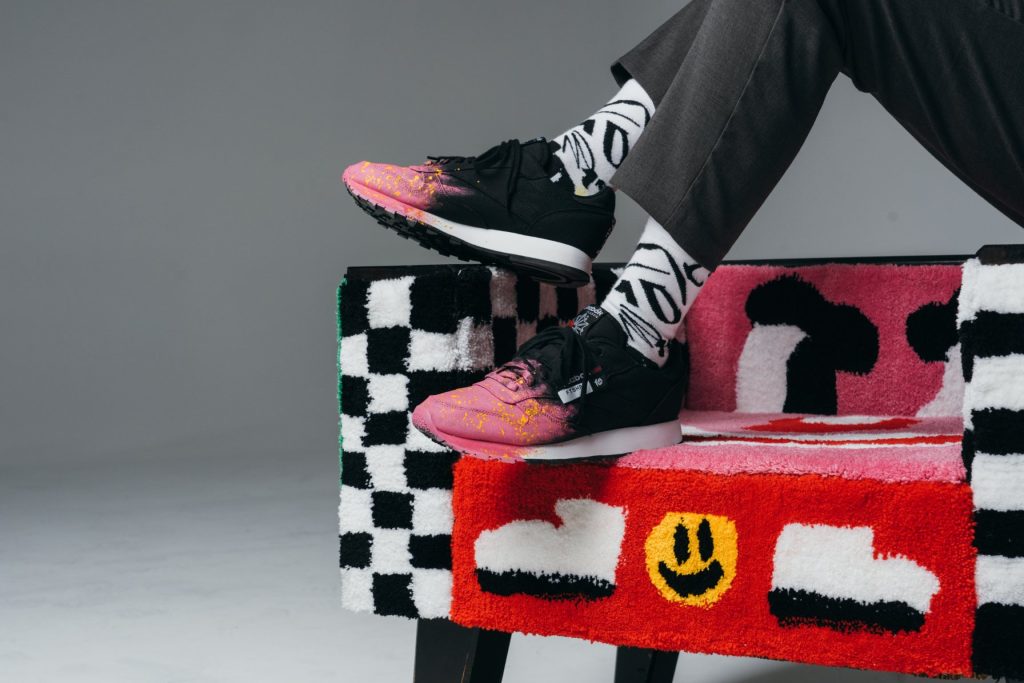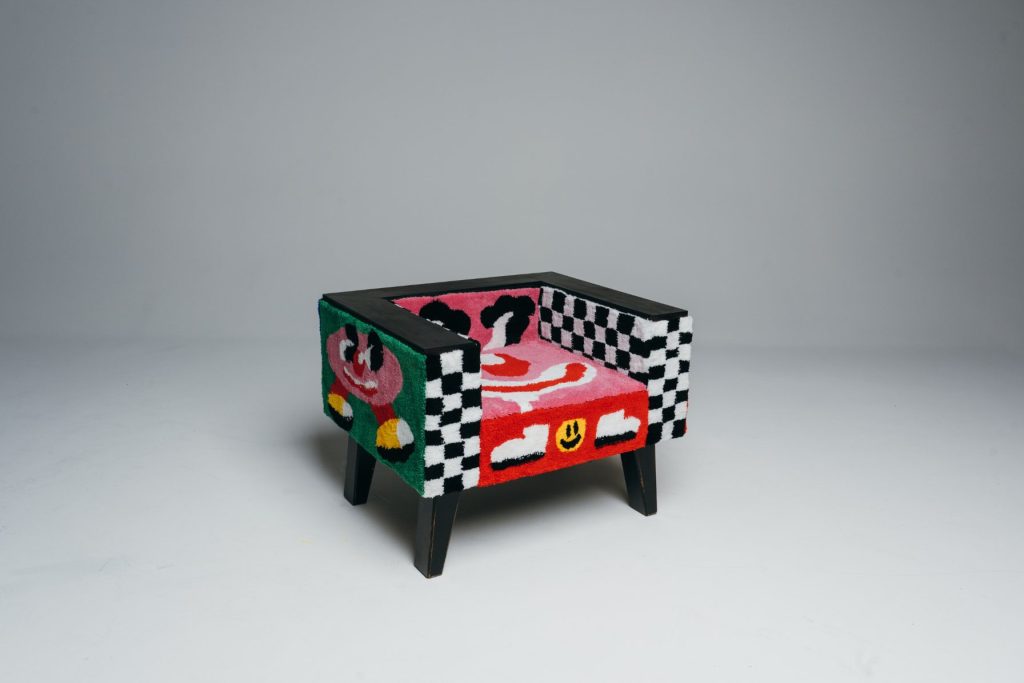 A definition of modern expressionism that sometimes struggles with an untrained impression. Martin's works are based on primary automatisms, whose shape and context can evolve with time.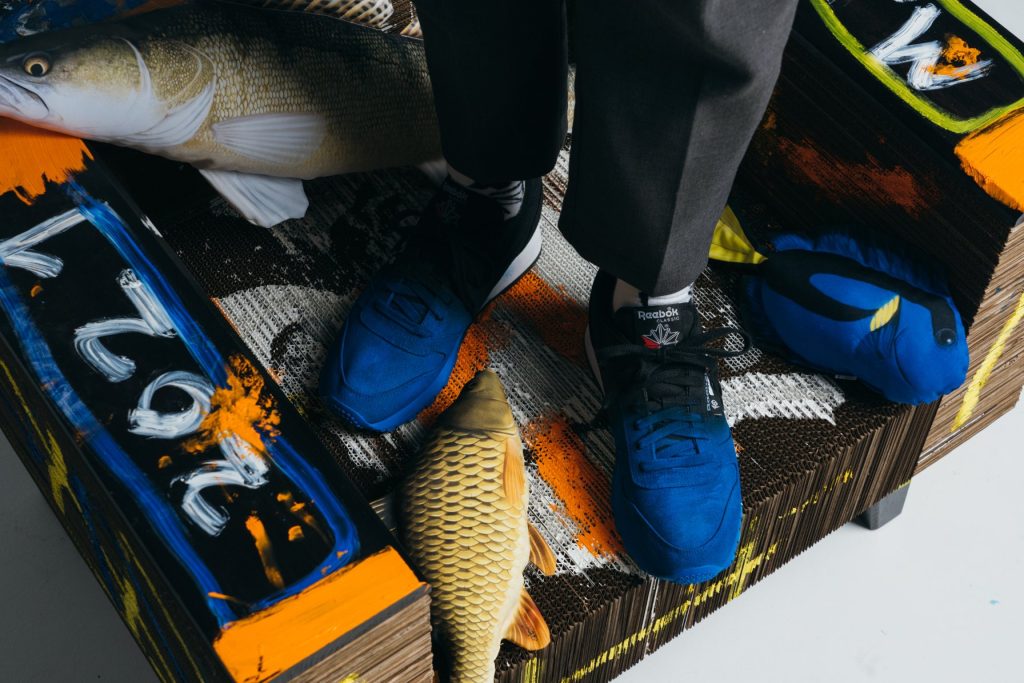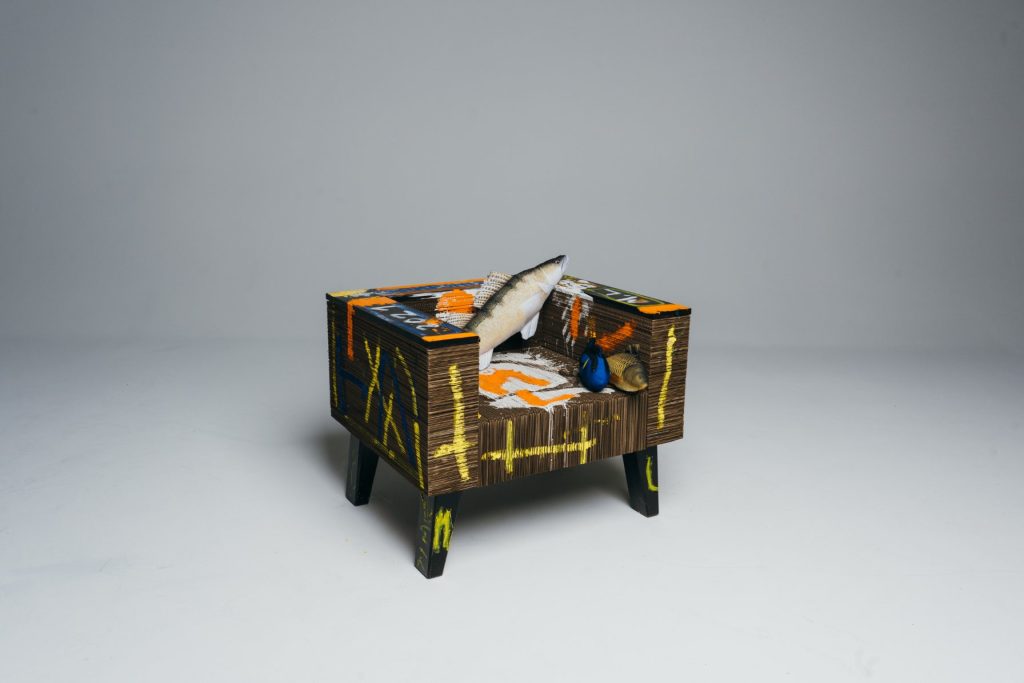 FOOTSHOP X KSELEQOQYNQYSHY (RO)
Complex street art with a touch of surrealism, moving on the border between book illustration and a playful mystic.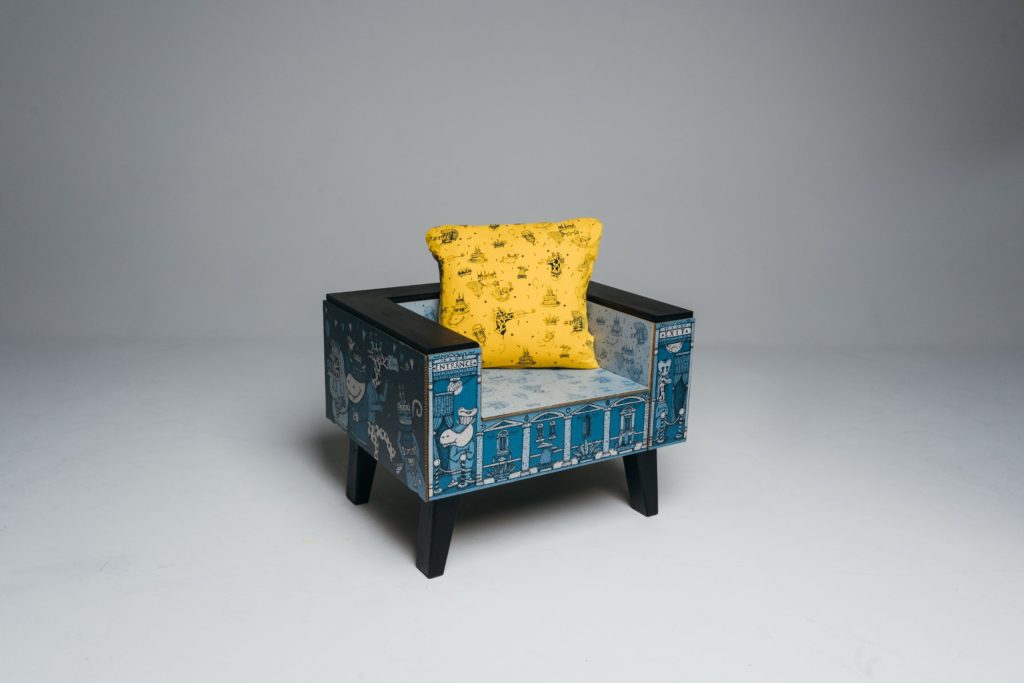 FOOTSHOP X EDYTA GRZYB (PL)
Emotions expressed in contrast, denying the difference between reality and fiction. For the Polish painter, such a stimulating aesthetic is an essential element of art, which she also showed in our project.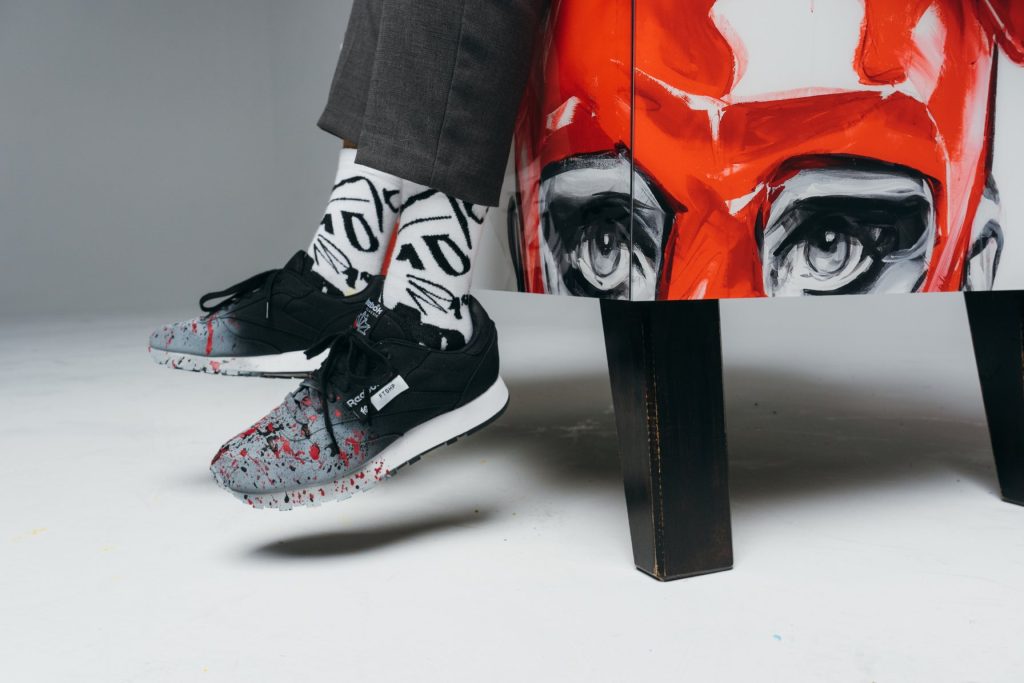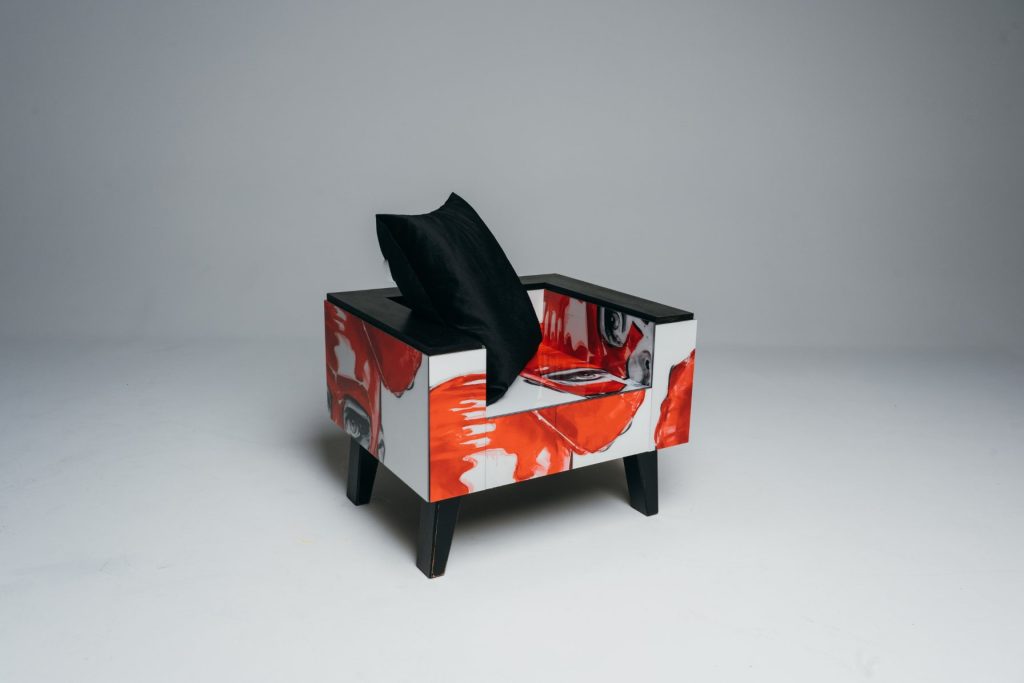 FOOTSHOP X ROEL VAN DER LINDEN (NL)
Take all the clichés, the practices, and throw them in the trash. In his work, Roel celebrates the most important thing – an endless stream of creative inspiration, a love of the creative process itself.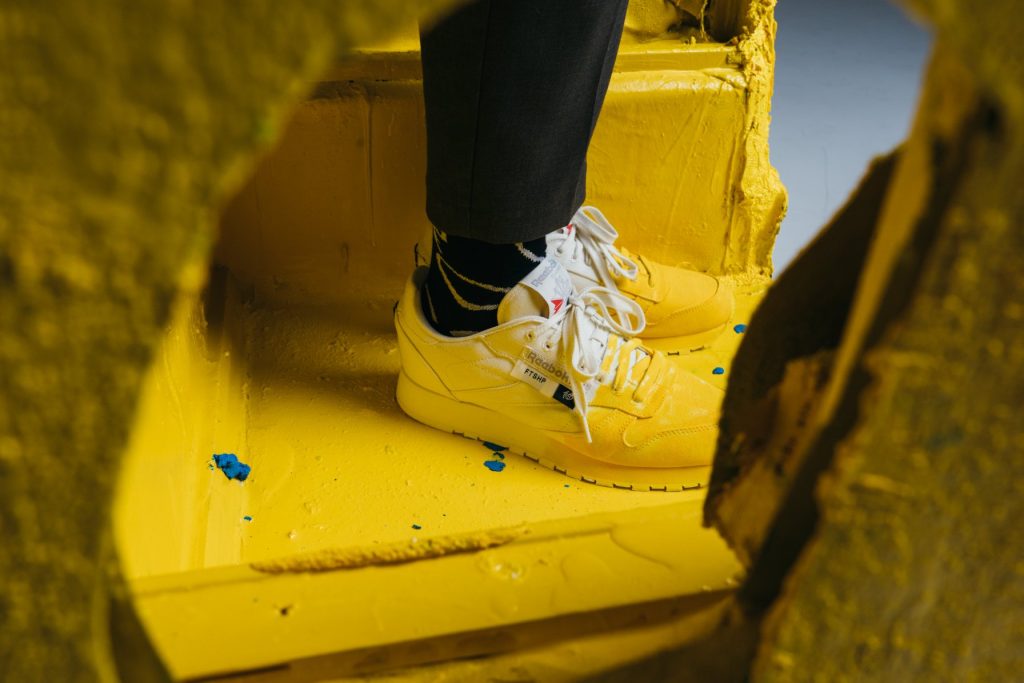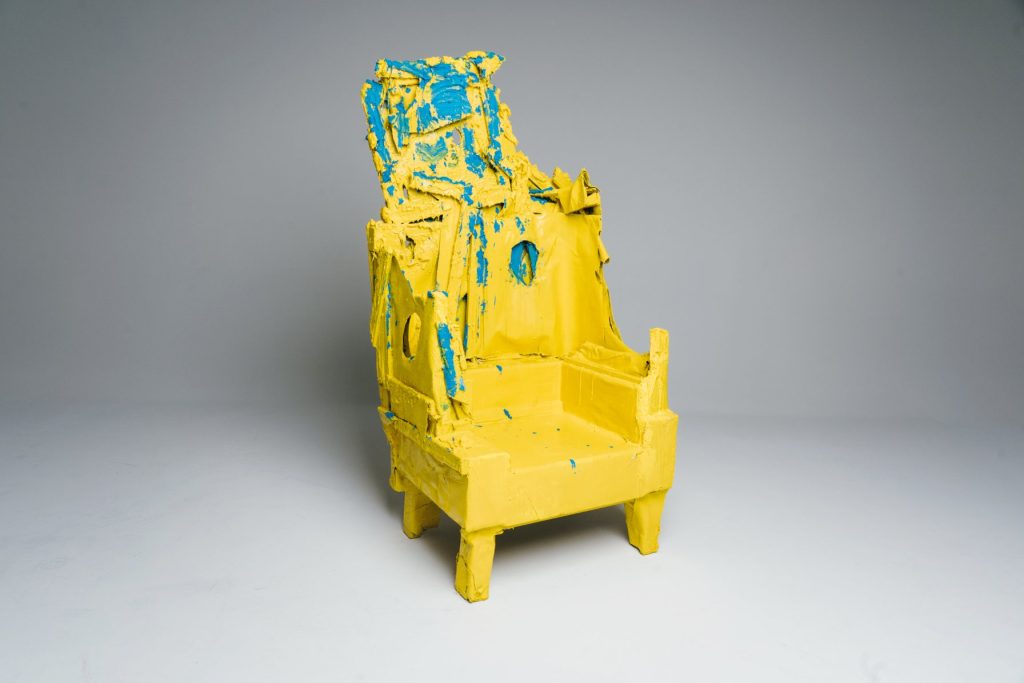 FOOTSHOP X DANIEL LABROSSE (HU)
His inspiration comes mainly from comics and animated series. Dani combines new techniques with the oldest ones and the result is the intersection of the best of different periods.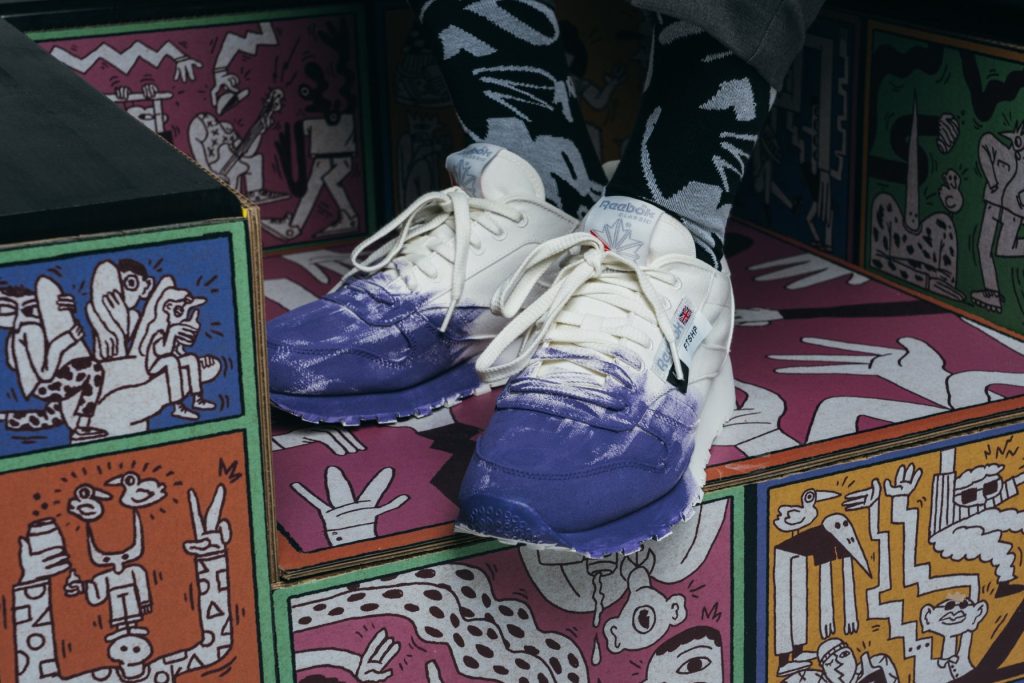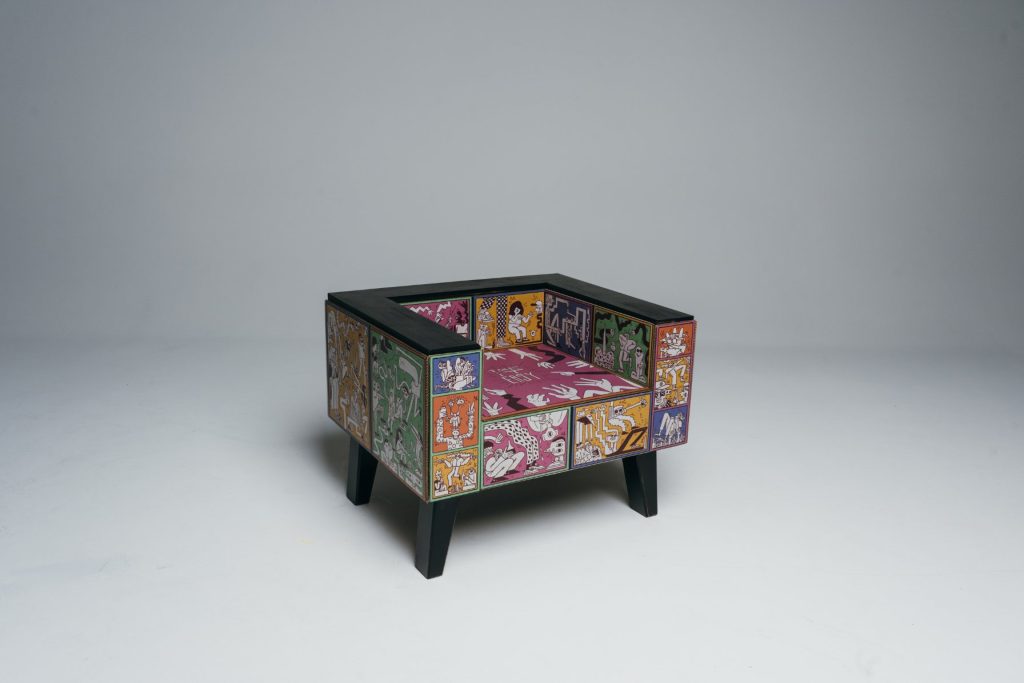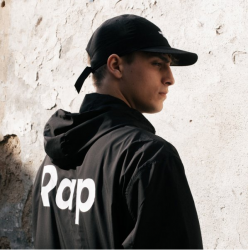 Latest posts by Honza Nosek
(see all)