When choosing a winter jacket, spending a little time to make the right choice pays off for several reasons. A winter jacket, unlike other pieces, is usually bought with the intention to wear them for multiple years. At the same time, they are one of the most expensive pieces in your closet, so replacing a badly chosen one is not as easy as it would be with a T-shirt for example. In this article, we will look in detail at the factors that need to be taken into account when choosing a winter jacket or coat. 

MOST IMPORTANT FEATURES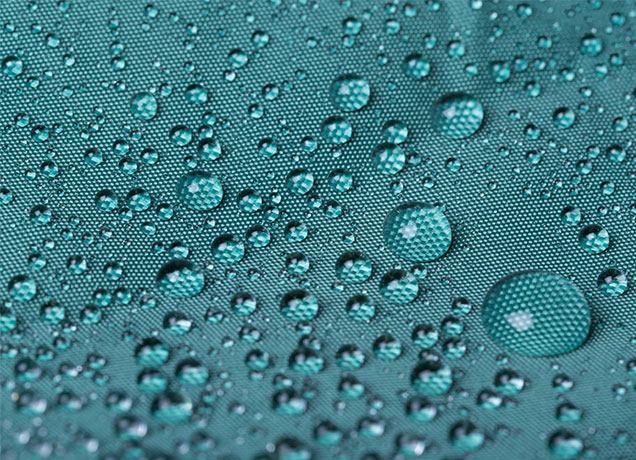 Waterproofness
Waterproofing is the alpha and omega of your comfort, especially if you intend to indulge in outdoor activities in winter. Waterproofing is measured by the amount of water the material is able to withstand before it leaks. The value is most often listed in milimetres. The ideal value is around 5 000 mm. This will serve you just fine during the typical central European winter. For alpine or more extreme conditions, consider ratings of 10 000 mm or more. Keep in mind that high values don't always mean the piece is waterproof, this also relies heavily on the quality of the seams and fastening systems.
Breathability
In winter, it may seem like a paradox to give heat a way to escape, but a jacket needs to breathe to deal with sweating, which can neutralise all its positive effects. When you sweat in an unbreathable jacket, you can easily catch a cold even in the warmest jacket.
Wind resistance
Breathable, but windproof at the same time. As complicated as it may sound, the outer layer of your jacket should stop cold winds from blowing right through you. You'll appreciate this doubly if you plan on spending time on the slopes skiing or snowboarding.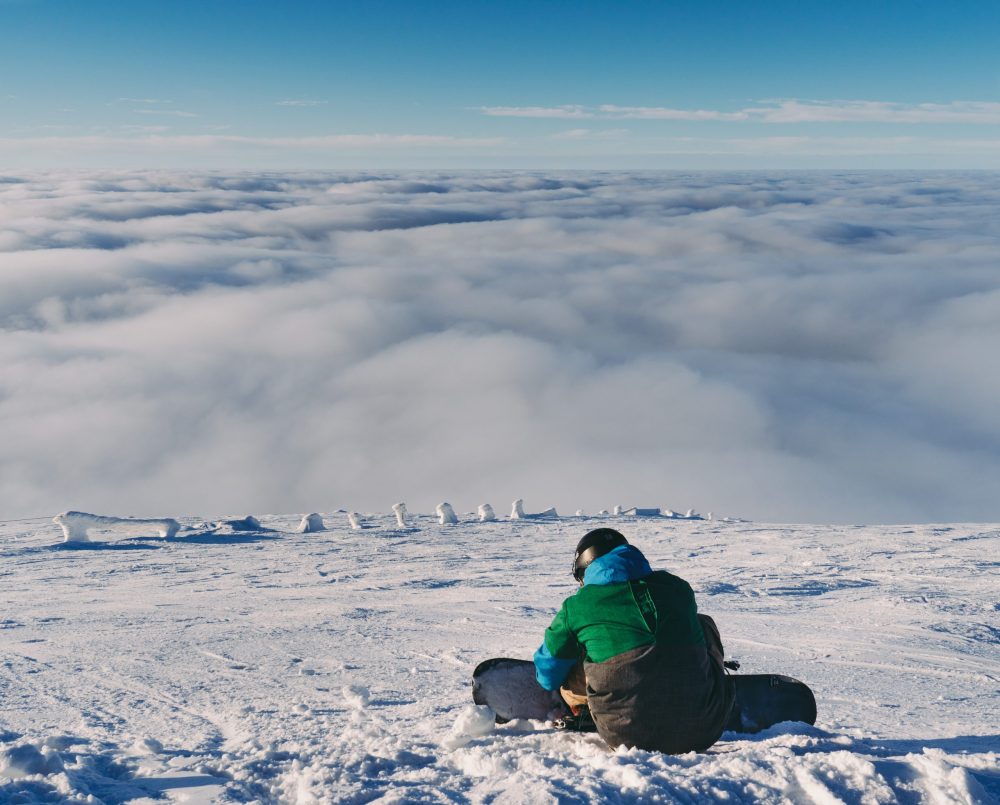 WHAT PURPOSES SHOULD THE JACKET SERVE?
It's obviously important to consider what purposes you want your jacket to serve. To begin with, think about what your typical winter looks like. How much time do you spend in the mountains, in the city or walking your dog. Choose your most common winter outdoor activity and go from there. If you're still not 100 % sure, we've selected some of the most common types of winter jacket to help you choose.
WINTER JACKET TYPES
Winter jackets for the city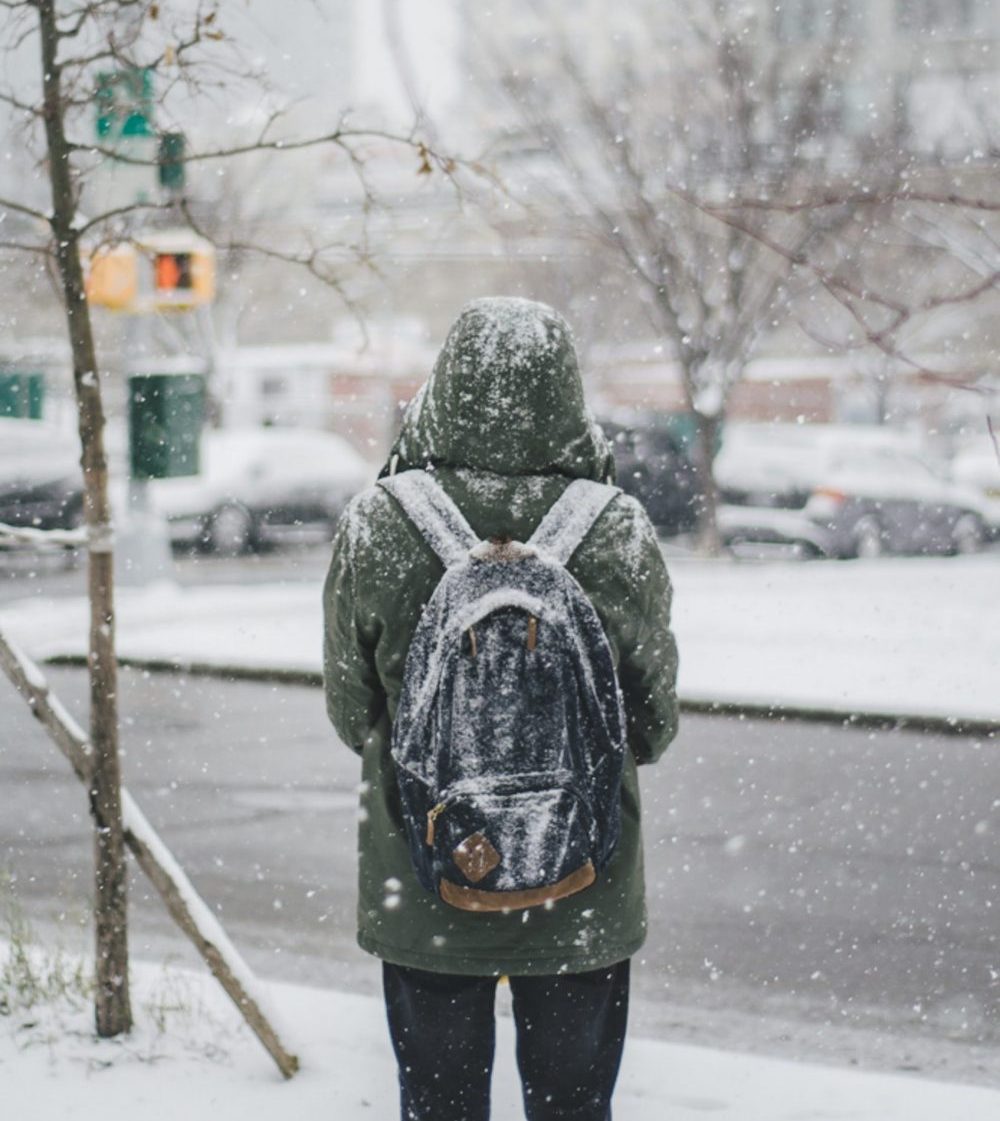 Winter in the city is usually not as harsh and unpredictable as in the mountains. Sure, maybe Norway's Tromsø past the Arctic Circle has its own conditions, but let's focus on winter in a typical central European city. Thinner jackets absolutely suffice here. There's no need to mull over functional elements for too long, since the transitions between bus stop, car park, your job or home aren't usually even long enough for us to get cold.
For this reason we can also choose a coat instead of a jacket if we prefer. Breathability, thermostatics or waterproofness aren't of super high priority so we can focus more on style.
Outdoors winter jackets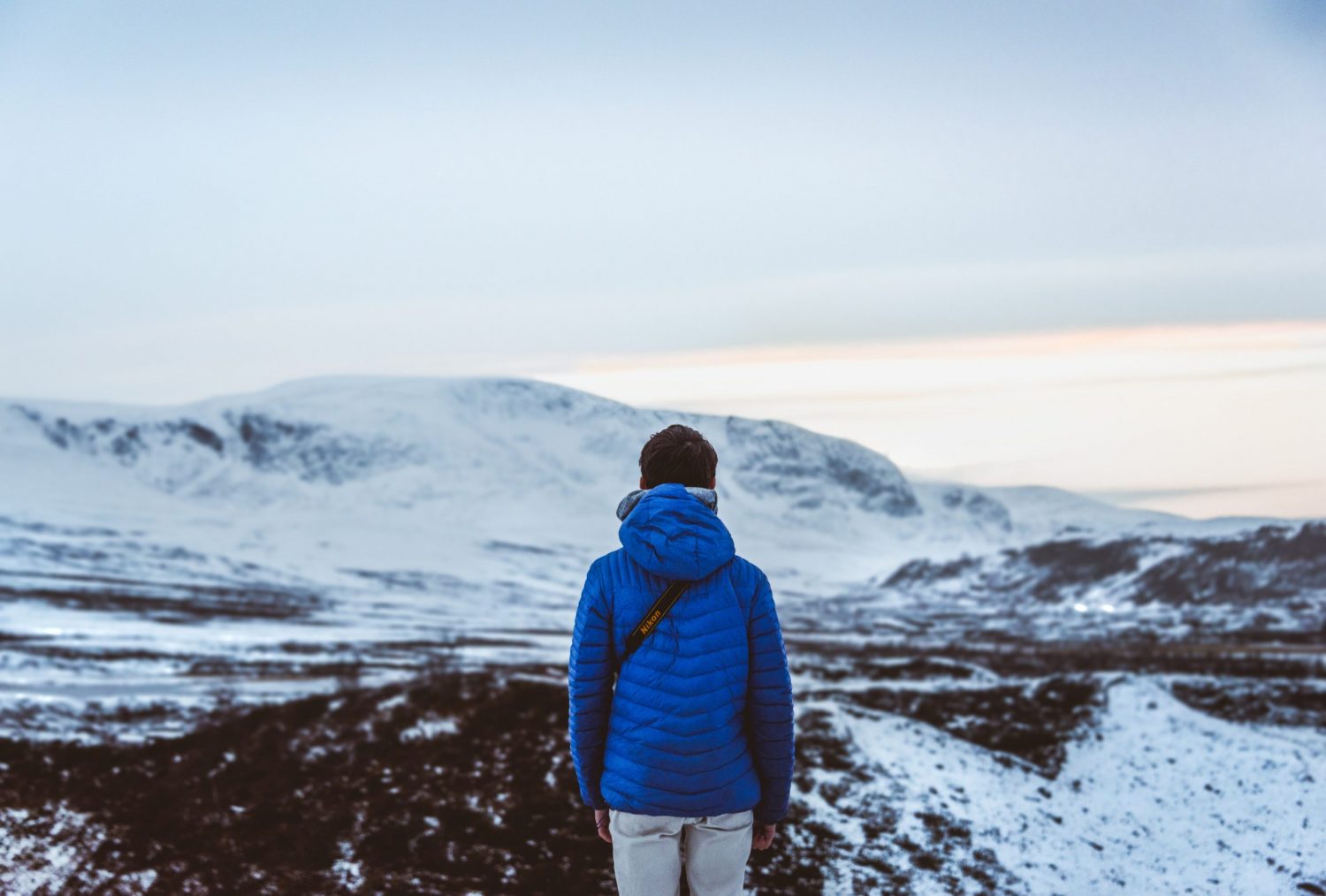 The more you're going to be moving, the more you should pay attention to breathability. The more intensive the activity, the more you'll sweat, and so it's necessary to let some heat escape from your body. The outside layer should definitely be waterproof. Simply put, if you're choosing a jacket for hiking, choose a thinner piece rich in functional layers.
Winter jackets for skiing/snowboarding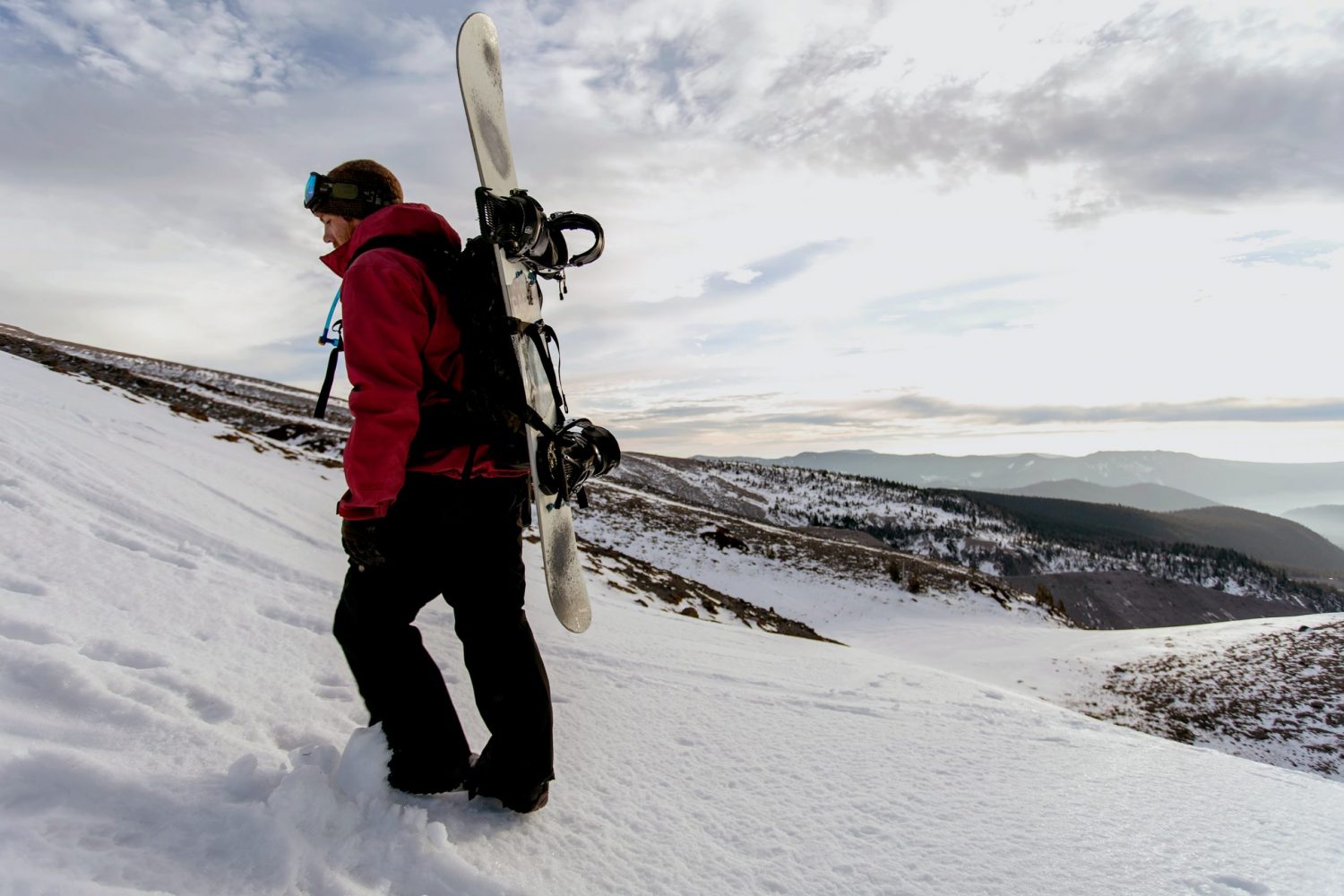 The specific properties of a jacket are perhaps most apparent on the slopes. Waterproof layers are necessary to cope with unpredictable snowfall, and a good windproof layer will stop you getting cold in gusts of wind. Skiing involves a frequent alternation of demanding physical activity and long bouts of sitting on the cable car. That's why breathability is paramount when choosing a jacket.
Another thing to consider is that having a lot of pockets can replace an obstructing backpack.
HOW TO LAYER CLOTHES WITH A JACKET
Another challenge comes with choosing what to wear under your jacket. Even if your jacket meets all possible criteria for optimal function, poor layering can impair its effectiveness.
Ideally, you should avoid flannels and cotton T-shirts and sweatshirts. It's important to choose clothes that absorb as little moisture as possible, dry quickly and effectively transfer moisture away from your body.
THICK OR THIN?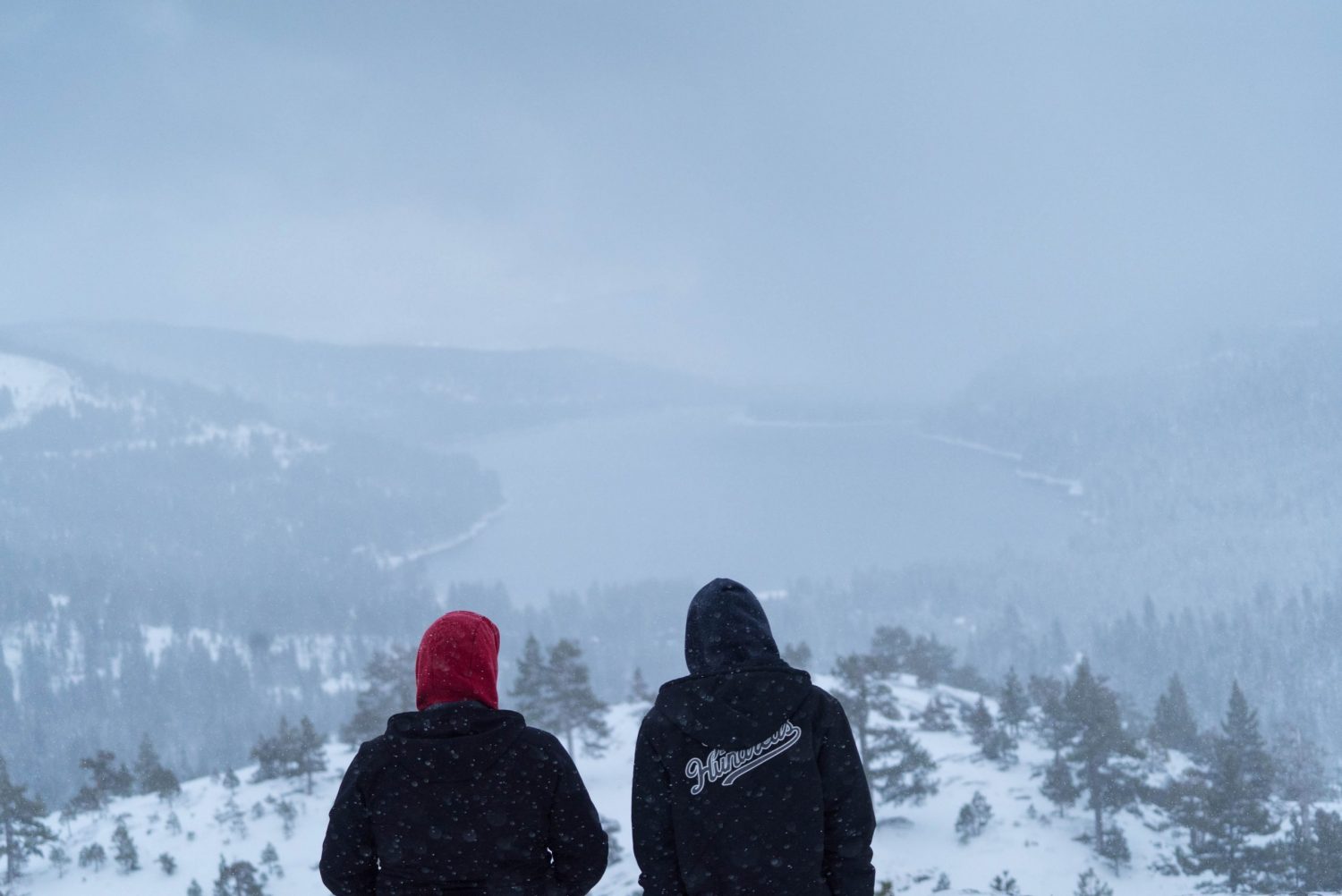 This mainly depends on where you plan to wear your jacket. A thick jacket doesn't necessarily have to be warmer, as a thin jacket could have more layers, which are crucial in keeping you warm during movement intensive activities.
WHAT MATERIAL TO CHOOSE?
Synthetic
Softshell materials, fleece, Gore-Tex, Primaloft and a number of other insulating, breathable materials are very typical for functional jackets. Therefore, they ensure your warmth during higher intensity activities.
Down jackets
Although down jackets don't have as many special functions as some synthetic materials, they are still undoubtedly the best insulating material. Down jackets are most useful in the city, where they are making a comeback as parts of the best streetwear outfits.
HOW TO CARE FOR YOUR JACKET?
Can I wash my winter jacket? Not so fast. Be sure to check the tag before contemplating any maintenance process. This is where you can find the most information about your jacket. The sign should provide all the answers to whether you can wash your jacket in the washing machine, whether it belongs in the dryer or when and how to impregnate it.
Pay attention, because washers and dryers can damage the functional layers of the jacket, and an expensive jacket could quickly get destroyed. You definitely can't go wrong if you just take it to the cleaners.
For small smudges and stains, a soft cloth and your own skills will suffice. Just be careful of brushes or using excessive force which could damage the outer layer of your jacket.
Impregnating your jacket
Even after washing, maintenance is required in the form of good impregnation, ideally in the form of a spray. How to do it? Clean the jacket properly beforehand, then spread the jacket on a horizontal surface to prevent the impregnation from trickling down. Apply the product until it starts pooling a bit. When this happens, you know you've used enough product and you can then wipe off any excess.
WINTER JACKETS BY PRICE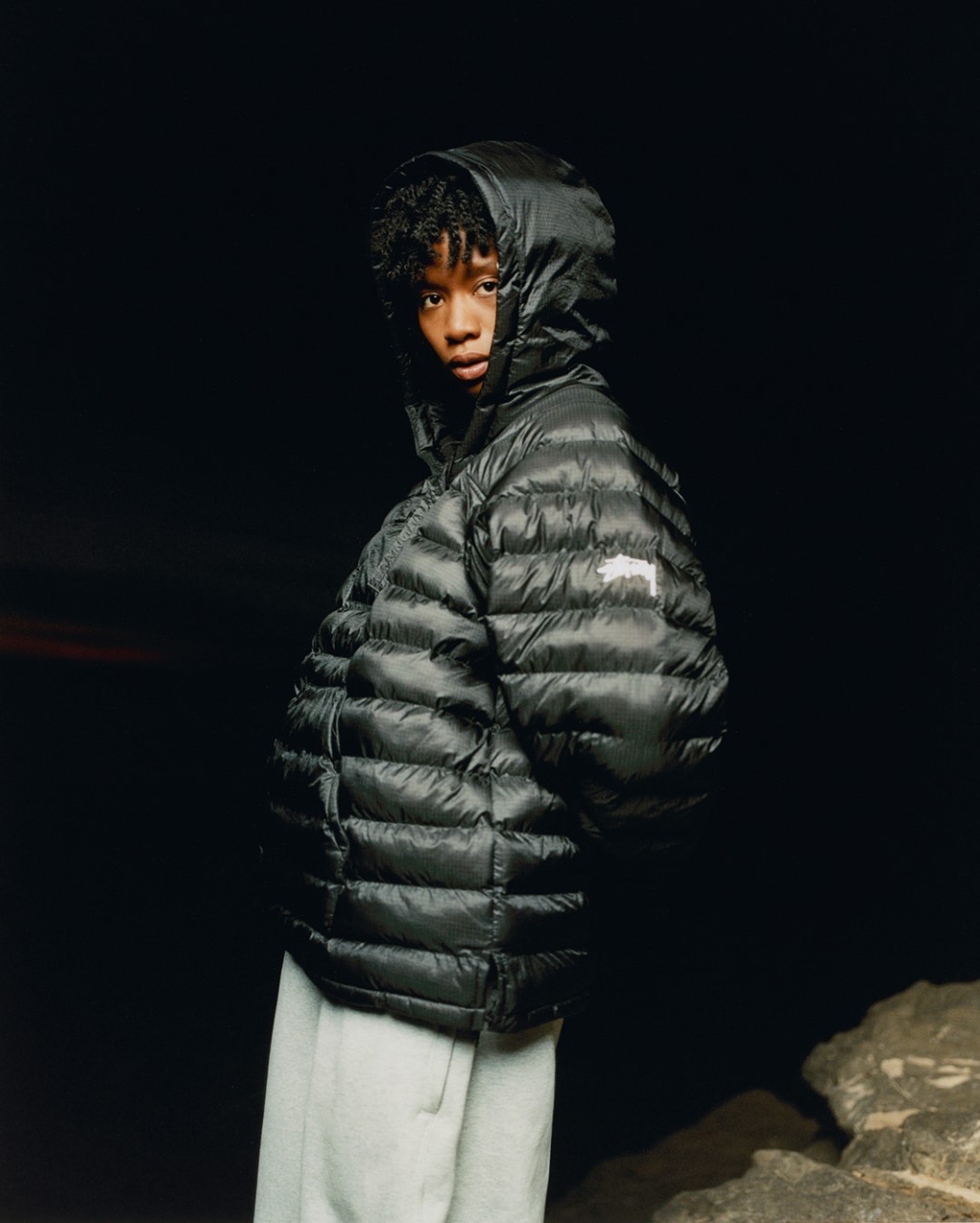 As we've already said, the winter jacket is often the most expensive part of our wardrobe. This is due to the presence of functional materials, or the sheer quantity of material needed. At Footshop, you can find sports winter jackets, as well as fashionable pieces that fit today's streetwear. The prices themselves derive from this, so it's up to you to choose your price range.
WINTER JACKET STYLES
Parka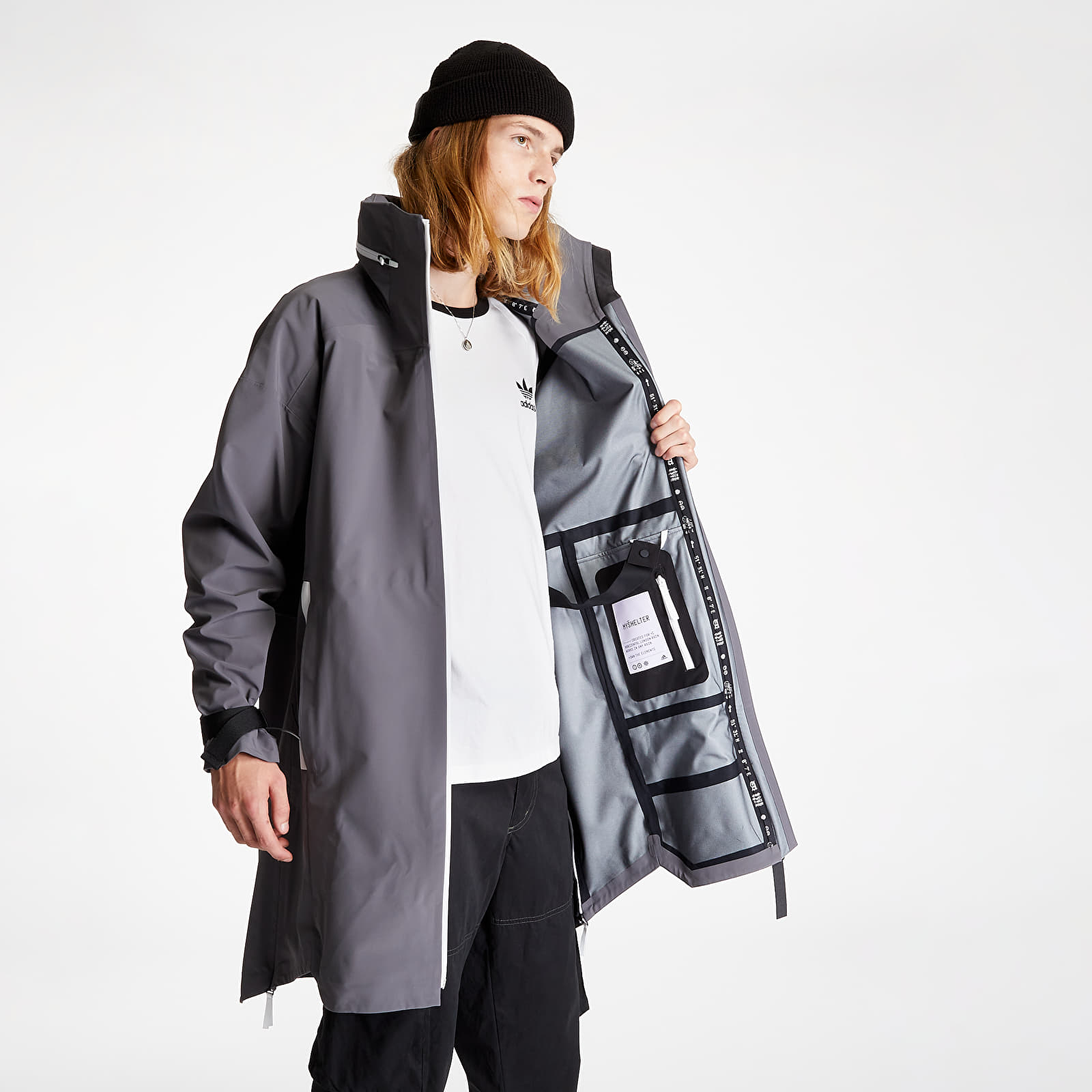 Not entirely a coat, not entirely a jacket, the parka combines the best of both worlds.
Bomber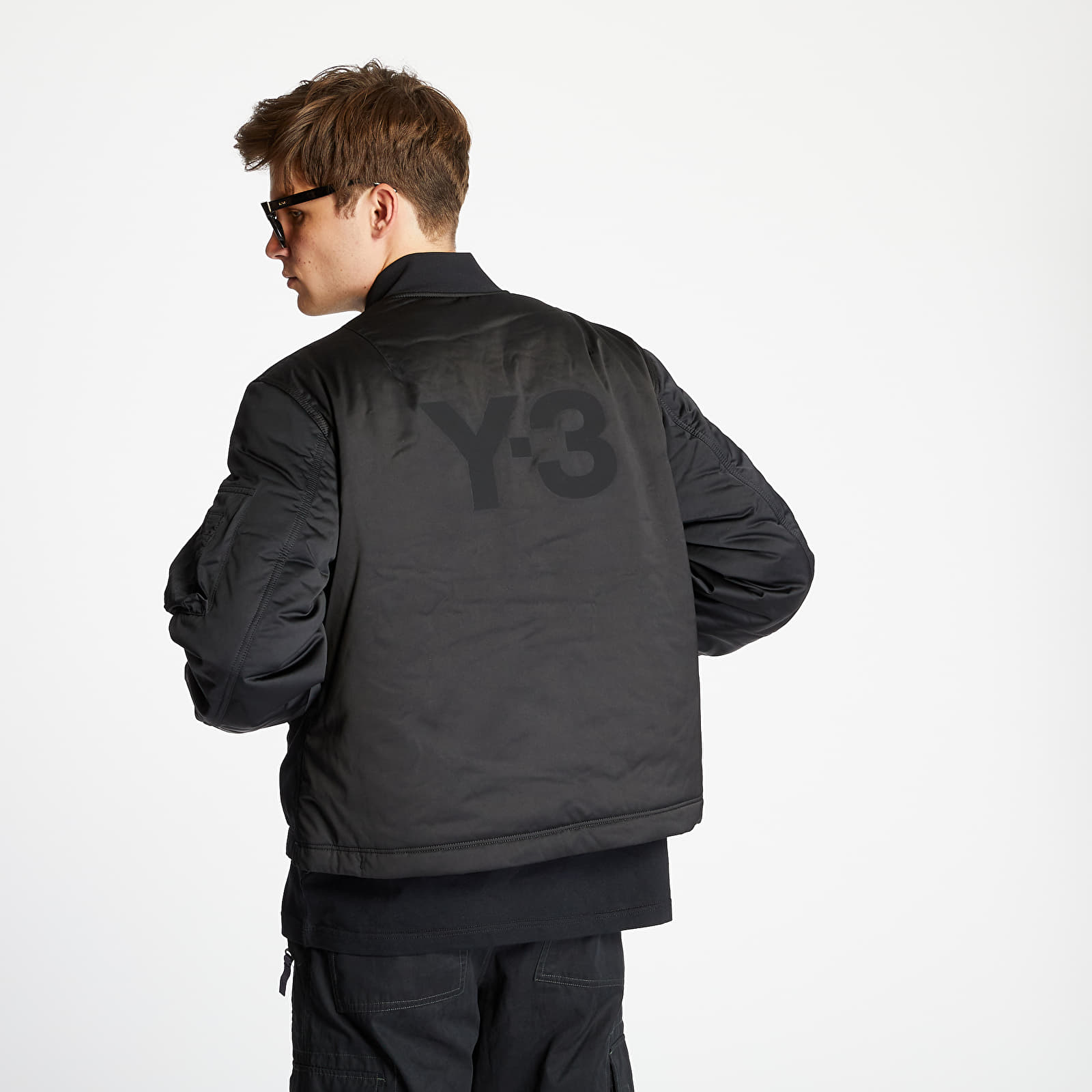 A bomber is always an option for a warmer winter.
Down jacket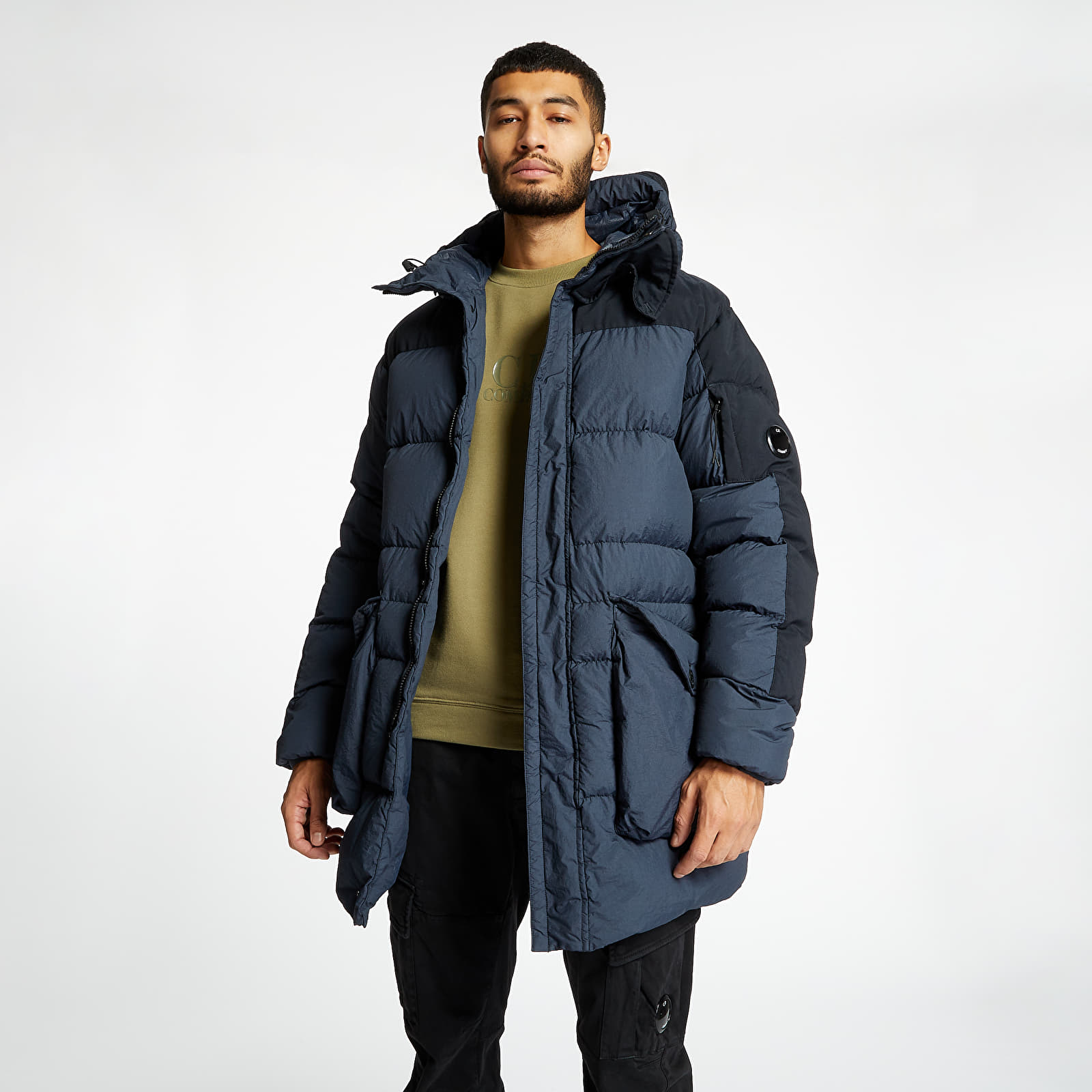 The warmest urban option. Feathers keep the cold away.
Coat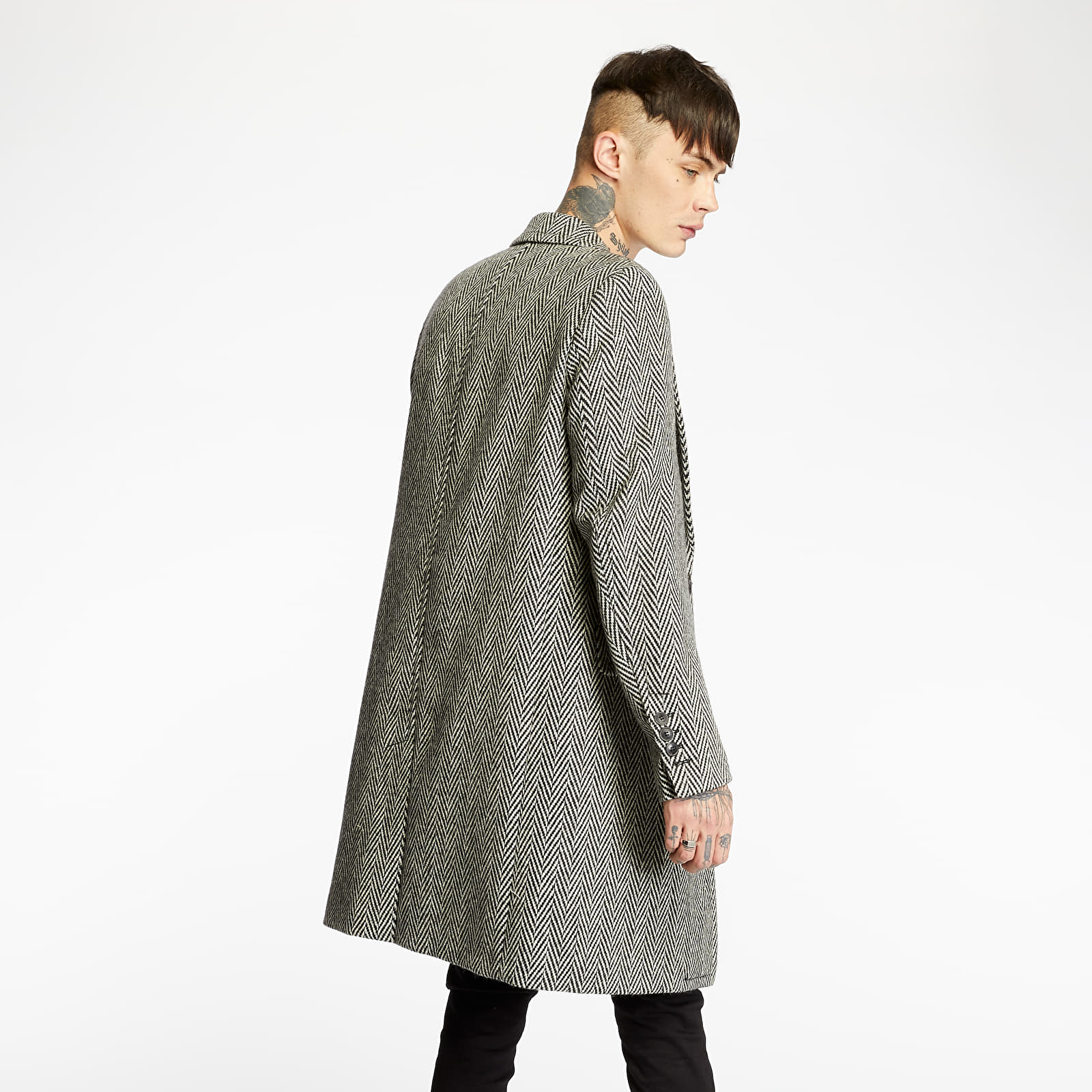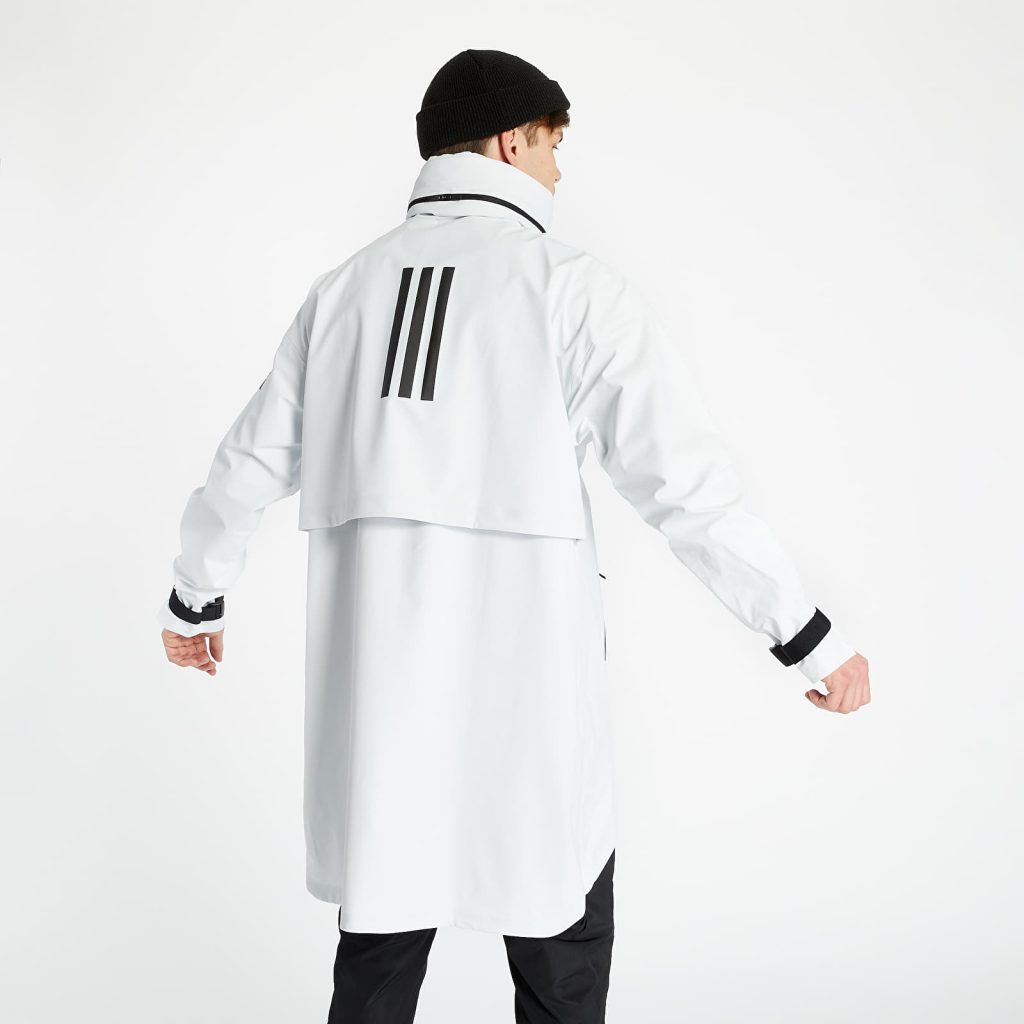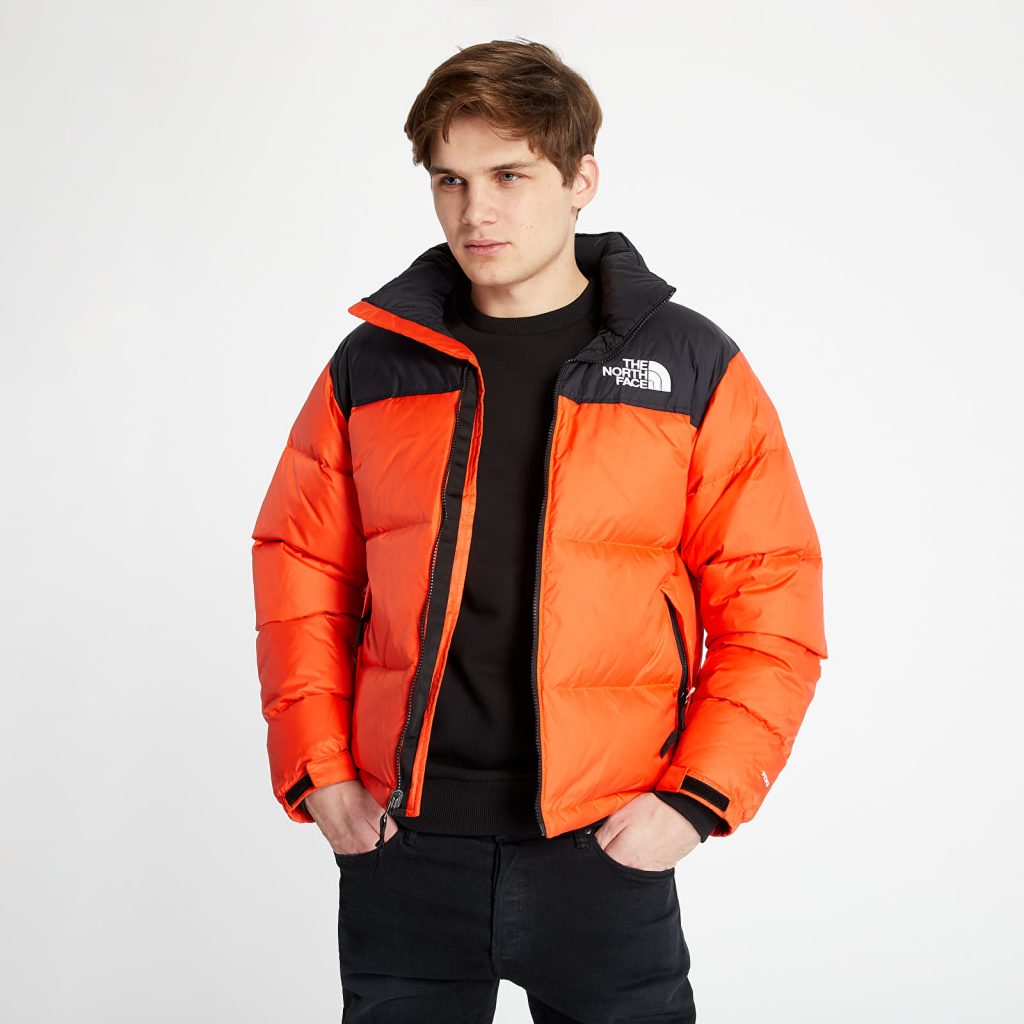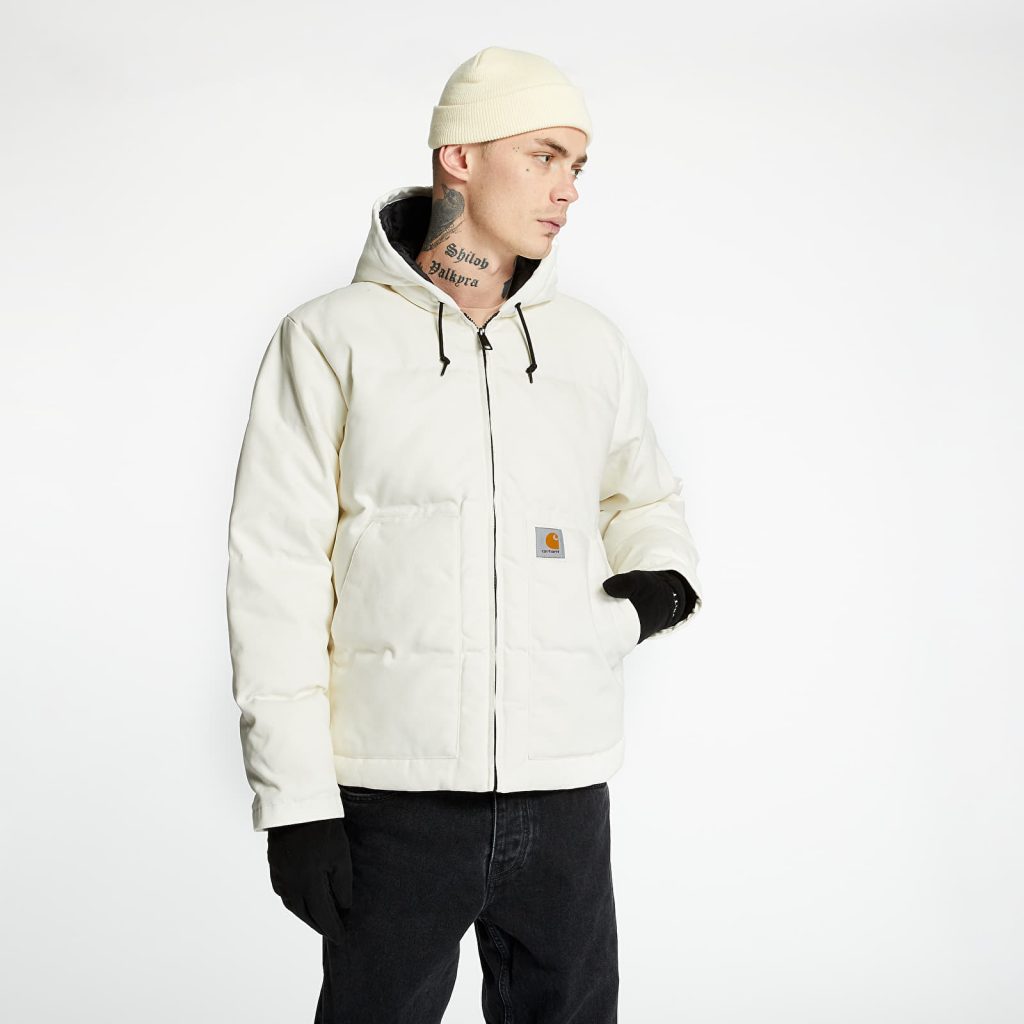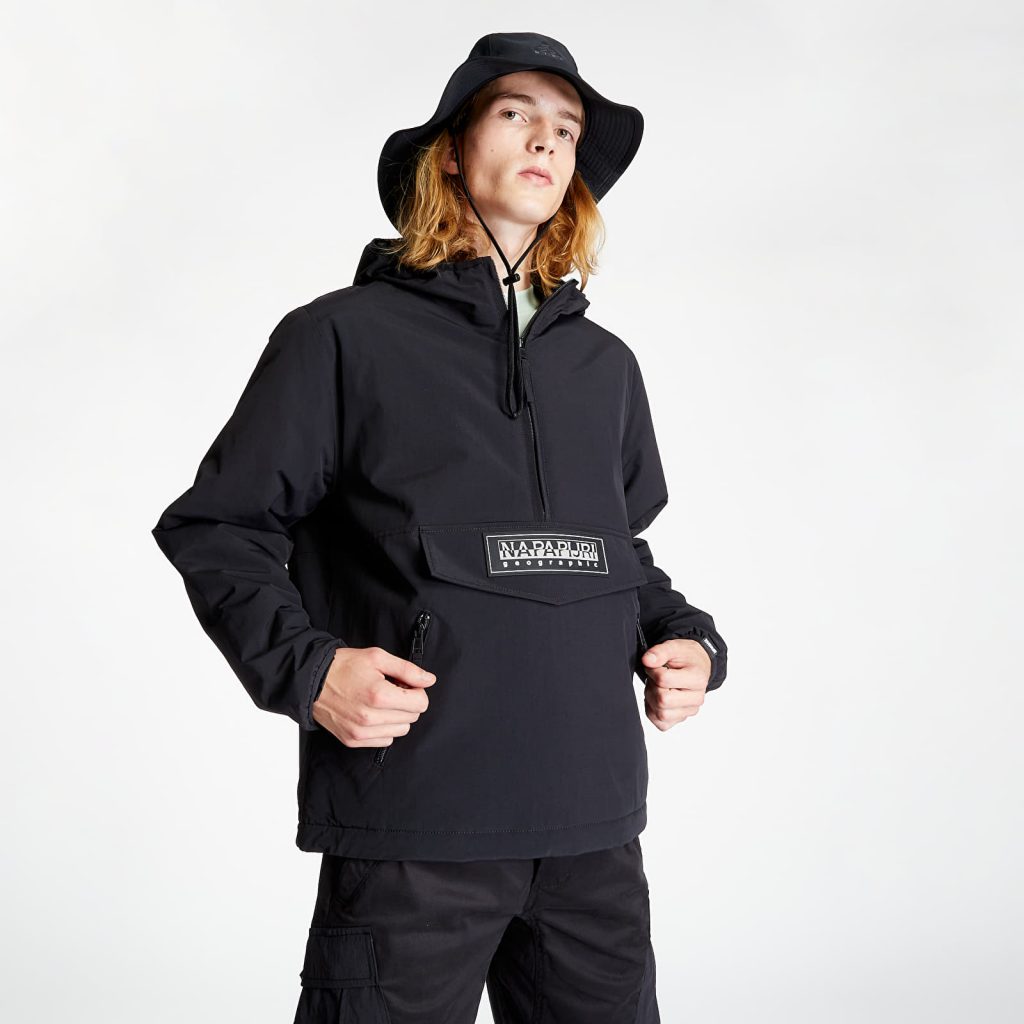 They are: adidas Parka, The North Face Nuptse, Carhartt WIP BROOKE, Napapijri Rainforest.
THE FIVE RULES TO CHOOSE A WINTER JACKET
Think about when and how you will be using the jacket the most.
2. Proper layering is the key to succes.
3. A jacket needs to be breathable, but windproof.
4. Down jackets or coats are for the city, functional pieces for nature or the slopes.
5. Check your waterproofness to be sure you'll stay dry.
So, now you know how to choose a winter jacket. We hope you've found the right piece. Also check out our tips on how to choose winter shoes.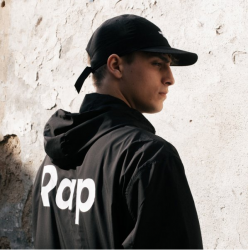 Latest posts by Honza Nosek
(see all)