We might not know each other, but we have one thing in common – a passion for sneakers and streetwear. Have you ever wondered where streetwear comes from and why it's become such a phenomenon in recent years? I've written this article to give you some answers about streetwear and everything around it. Let's dive in.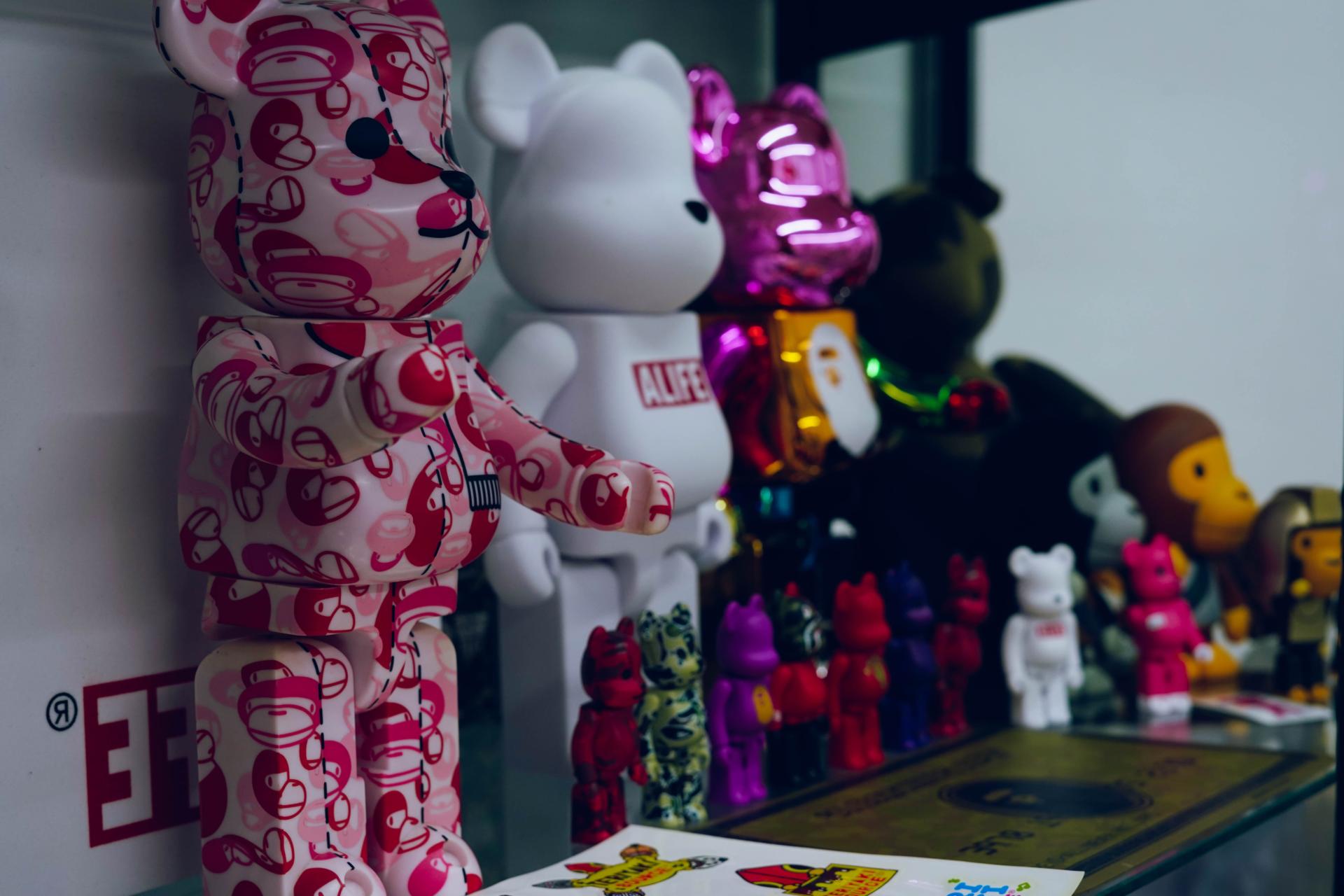 WHAT IS STREETWEAR?
Streetwear doesn't really have an exact definition. In his documentary "Built to fail", Bobby Hundreds tried to change this, but the only thing he realized was that streetwear means something different for everybody. So to write an article about what streetwear means was harder than it looked, but I didn't throw the glove in.
In a very general sense, the definition of streetwear is quite simple – fashionable and comfortable apparel: T-shirts, sweatpants, hoodies, caps and sneakers. For me, this definition is incomplete if you consider the multibillion dollar retail phenomenon with roots in graffiti, hip-hop, skateboarding and surfing that streetwear has become. The culture has been evolving since the 70's, so limiting streetwear to just comfy and fashionable clothing wouldn't be right.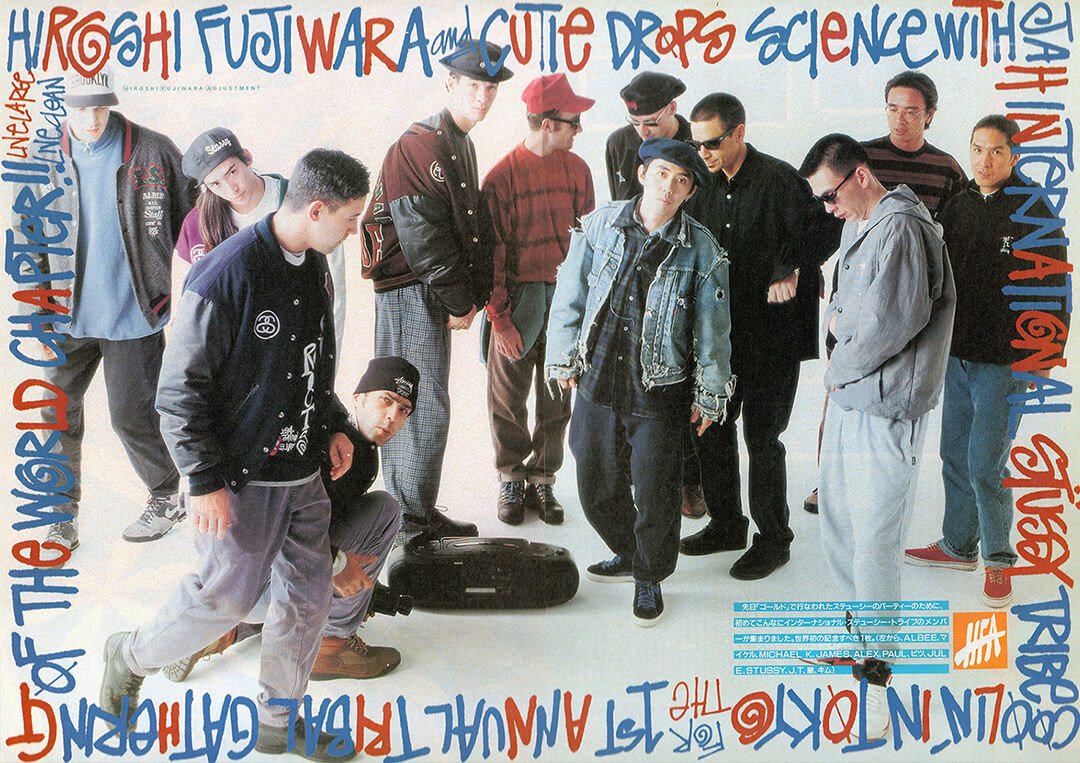 A BRIEF HISTORY OF STREETWEAR
As I mentioned, streetwear was born from skater, surfer, graffiti writer and hip-hop communities, so at first, it was considered to be a less complicated counterpart to other fashion styles – what's simpler then putting on a T-shirt, hoodie and a pair of sneakers? And we all know that if you combine it well, even ordinary pieces look brilliant. Apart from being comfortable, most of us consider streetwear as a way to express our attitudes, opinions or just how we feel. Which is why people like James Jebbia or Shawn Stussy, founded their brands, Supreme and Stüssy – to express themselves and make something for the communities they were in. Shawn Stussy is widely regarded as the pioneer of streetwear, because he managed to fuse his passion for surfing, art and hip-hop together into his own brand, which started making waves in New York, and Japan, and gradually the whole world.
But even this statement is incomplete – some people (e.g. Jeff Staple, founder of Staple design) consider New York to be streetwear's birthplace: the home of hip-hop is in the streets of New York. In other parts of the world, such as Japan, creatives like Hiroshi Fujiwara, Nigo, influential DJ's and designers helped the expansion of streetwear with brands like A Bathing Ape, fragment design and the hip-hop group Teriyaki Boyz to name a few examples.
Soon enough, streetwear became a relevant cultural movement in big cities and regions all around the world, with today's cornerstone brands of streetwear being founded, helped along the way by musicians, athletes and many others. It's obvious that streetwear didn't come about by itself, but like every culture, it has its history. You could say that streetwear was in the right place at the right time, and someone else was responsible for spreading it through their own city, which is why it means something else to everyone. But there's one thing in common – people expressed who they are and what they think with streetwear. So it's very hard to pinpoint who exactly is the creator of streetwear. You could write a whole book about the origins of streetwear, but I don't want to bore you to death, so let's instead take a look at some of the brands that belong in streetwear's hall of fame.
THE BEST STREETWEAR BRANDS
I thought this would be the easiest part of the article to write, but on the contrary – everyone has a subjective list of their favorite brands. One person might see the fusion of hip-hop and skateboarding in them, while another might see it as related to basketball and so on. According to Hypebeast's report, America's favorite streetwear brands are Supreme, Nike, Off-White, adidas, BAPE, Stüssy, Palace, Carhartt WIP and Vetements. And I daresay that over here in Europe, it's going to be similar.
From a historical standpoint, it's good to also mention the brands that didn't make this one list – The Hundreds, Undefeated, Patta, Staple, HUF or Alife. Most of these started out by screen-printing T-shirts and their path to fame was influenced by their image, origins and how they were able to sell their products. For example, Jerry Lorenzo, founder of the Fear of God brand says that his work is streetwear, because he built it himself from the ground up, learned the ropes on his own and the brand doesn't belong to some big fashion house or has big investors. A chapter of its own could be written about streetwear's gradual fusion with luxury brands, and all the trending collaborations between them and streetwear brands – some well-known recent examples would be the Supreme x Louis Vuitton, Air Jordan 1 x Dior, adidas x Prada and The North Face x Gucci collabs. But that's for some other time.
JAPANESE STREETWEAR
I once read an article that said Japanese streetwear took the world by storm, but I think it was always around, it's just getting into the forefront more and more. This was helped by important collaborations (Nike x AMBUSH, Nike x Undefeated, Vans Vault x Wacko Maria or adidas Originals x atmos), Yohji Yamamoto's brandY-3, and Paris fashion weeks. Japanese streetwear experienced the largest growth during the 80's and 90's, thanks to the aforementioned Hiroshi Fujiwara and Nigo – but they weren't the only ones that formed Japanese streetwear. During the 80's, Japanese youth started opposing the Japanese traditionalist society – a society with strict rules and conservative thinking. And it might already be obvious to you that this rebellion made its mark on fashion – streetwear specifically.
It all started in Tokyo's small Urahara district, where many young people moved away from their conservative families. It didn't take long until a community of creatives started to form here, continuing the work of Fujiwara and Nigo. Small boutiques featuring brands like Undercover, Wtaps and Neighborhood started popping up.
Japanese streetwear found inspiration in Western culture, and the local designers not only helped each other for example by sharing material, they also shared their growth. But what really helped these Japanese brands and made the whole world fall in love with them was their attention to detail, quality hand-made manufacturing, uncommon materials and original, simple and exceptionally well fitting cuts – at first glance, you could recognize where a piece came from – Japan. This is how Japanese brands reached global success, so if anyone tells you that it was because of collaborations with brands like Supreme or Nike, it isn't exactly true.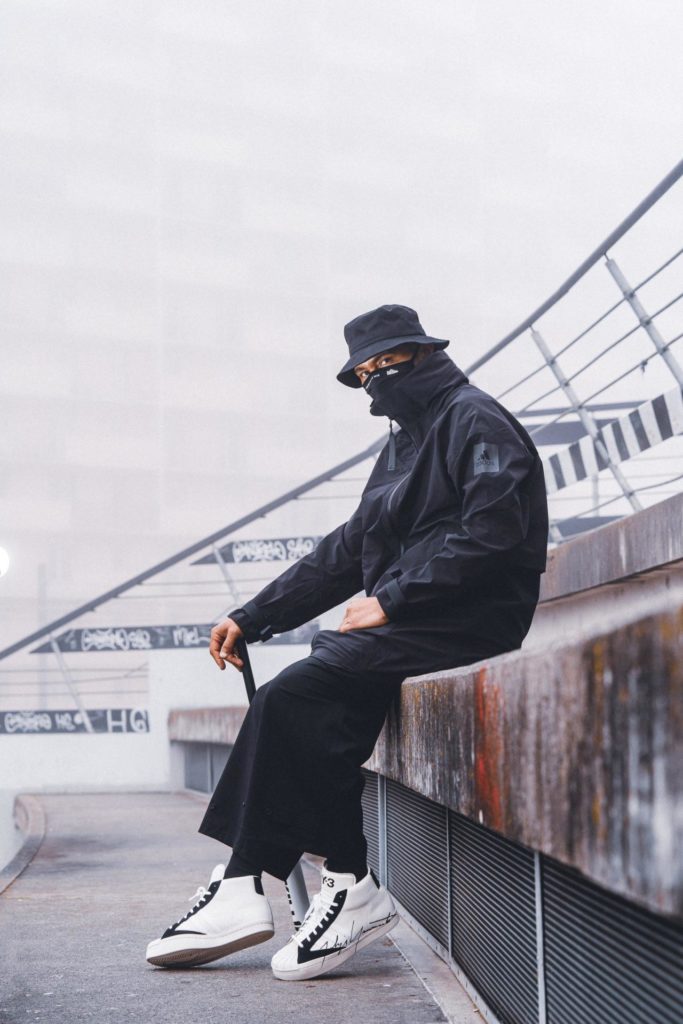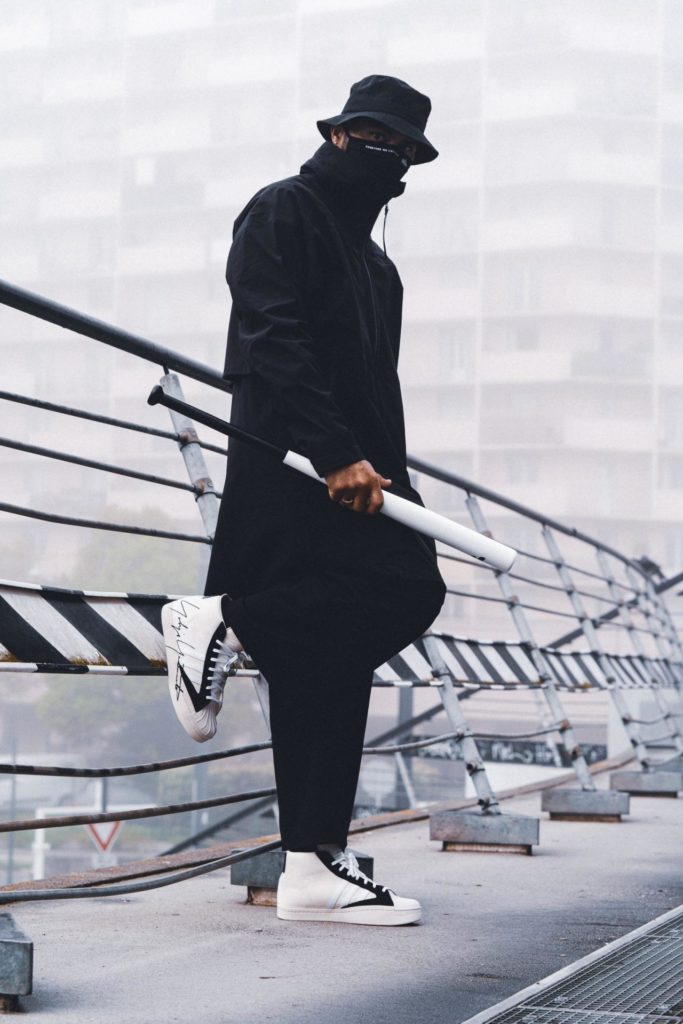 STREETWEAR OUTFIT INSPIRATION
We can probably agree that we could talk about streetwear for hours and stuffing everything into one article isn't exactly realistic – I tried to pick out the most important things, so if you're still reading, I've added a few pictures of streetwear outfits to make it more interesting. Sure, there cannot miss hoodies and pants. I can't guarantee that you'll find all of them at Footshop, but at the very least, you're bound to find something very similar.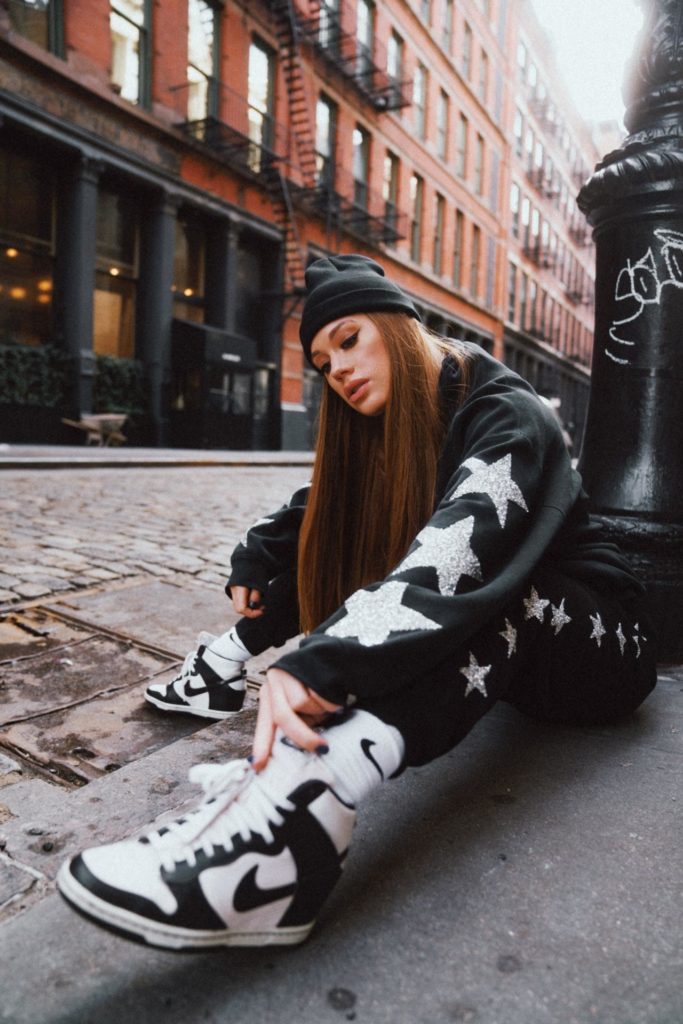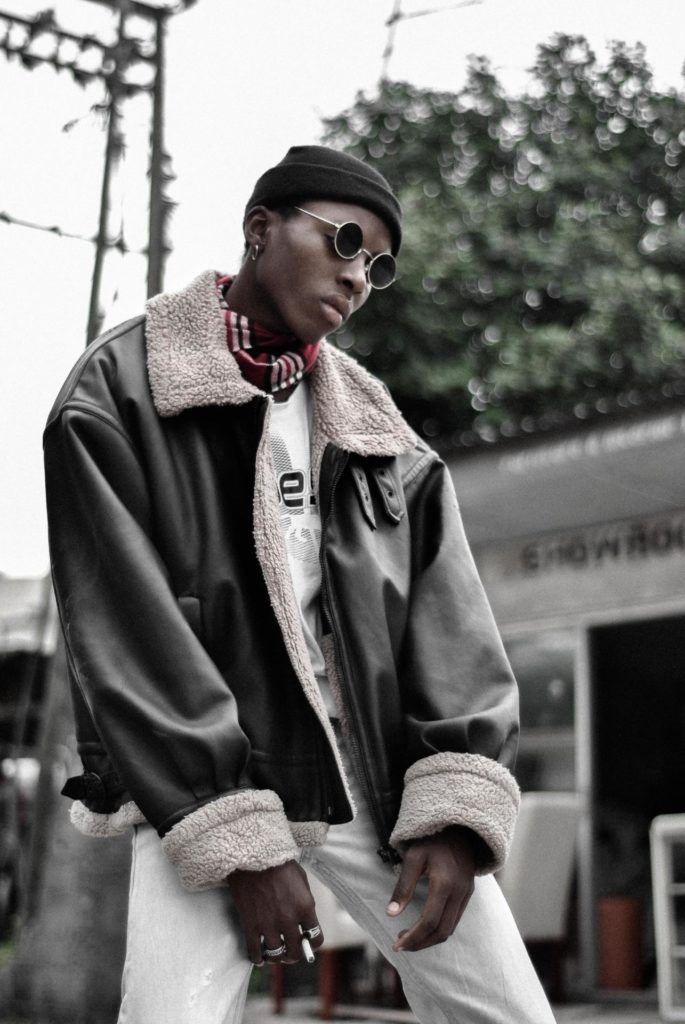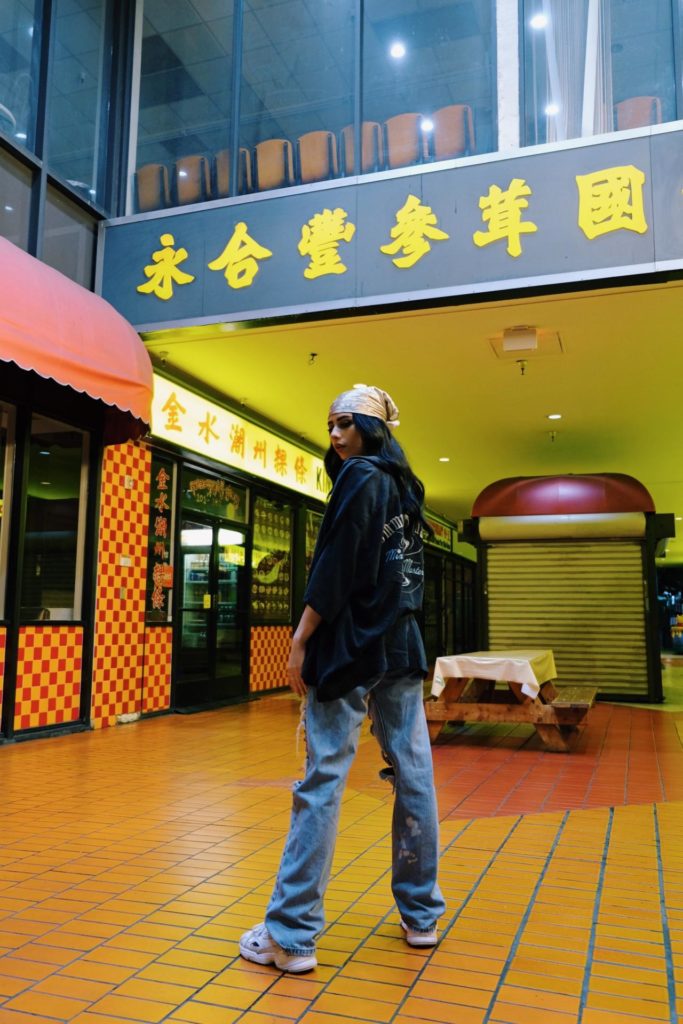 What is streetwear?
Loosely put, streetwear is fashionable and comfortable clothes. Most people will think of oversized T-shirts, sweatpants, hoodies and caps. But there's no exact definition. In context, we can get closer, so I recommend checking out the whole article.
What are the best streetwear brands?
According to Hypebeast, it's Nike, adidas, Yeezy, Supreme, Patta a Palace.
What is Japanese streetwear?
Japanese streetwear is clothing of the highest quality, with original cuts and attention to detail. To find out why you should be keeping a close eye on Japanese streetwear, check out the article.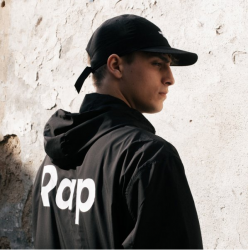 Latest posts by Honza Nosek
(see all)