The 26th of March is International Air Max Day, which refers to the date in 1987 when the Nike Air Max 1 sneakers – the first model of the most successful sneaker line in history – saw the light of day. This year's theme is the fail-forward philosophy, which highlights the importance of minor setbacks on the path to achieving dreams. In fact, Tinker Hatfield, the designer of the first Air Maxes, encountered such a failure. Digital fashion designer Žil Vostalová knows what it's like to be first at something and that it comes with its own set of challenges. We're now bringing you an interview with the innovator of her industry.
Air Max Day isn't just about sneakers, it's also about a story. This year is based on the events that preceded the release of the first Nike Air Max 1 sneakers, designed by Tinker Hatfield. His brief was to create a sneaker with Air Sole technology – a cushioning capsule filled with air. Hatfield felt that customers would have no idea what Air Sole actually was unless they saw the capsule for themselves, so, inspired by the Centre Pompidou in Paris, he decided to reveal the inside of the sneaker as we know it from the later form of the entire Air Max series. But the air bubble of the designed promodel was cracking in cold temperatures, so the first Air Maxes almost didn't even make it into the market. A design change had to come, which created the shoes that stand at the beginning of the most successful line of sneakers.
On the occasion of this year's Air Max Day on the 26th of March, that "failed" promotional model is being released for the first time ever in its original form and called the Air Max 1 '86 also on Footshop. Nike is therefore officially acknowledging the failure that made it the number-one shoe in the entire industry in the future.
On the occasion of this year's Air Max Day on the 26th of March, that "failed" promotional model is being released for the first time ever.
The pioneer of digital fashion design, designer Žil Vostalová, has also encountered some minor failures in her work. She was one of the first in the world to devote herself to her field while studying at the Amsterdam Fashion Institute. In addition to designing 3D clothing models, she also scans real models into "computer form", which, including the failures that led to her future enrichment, she explains in an interview you can read now on the Footshop blog.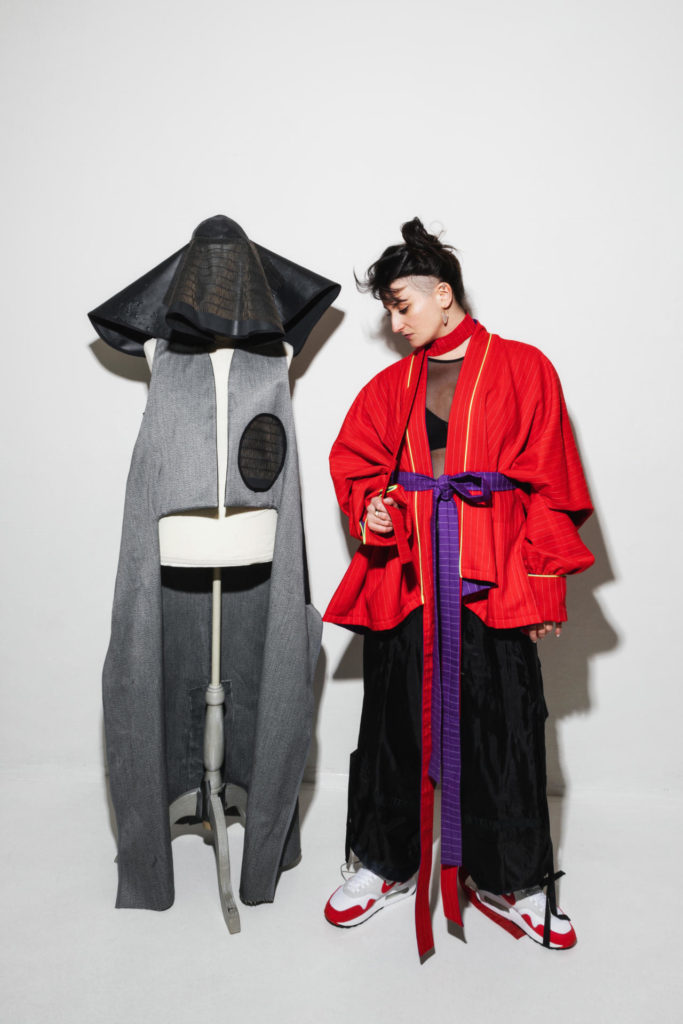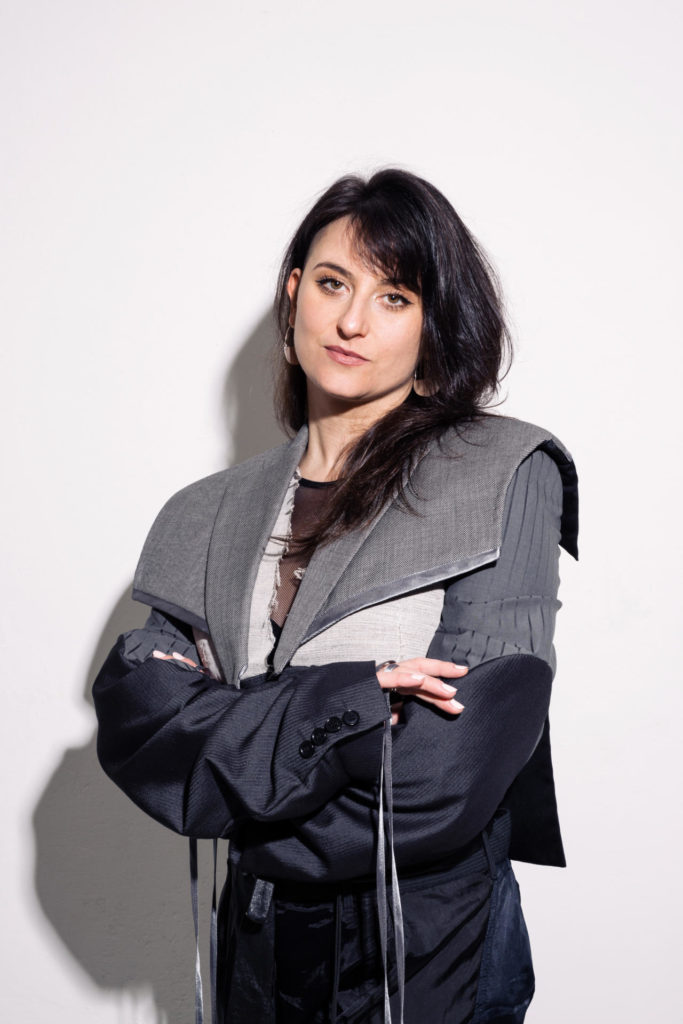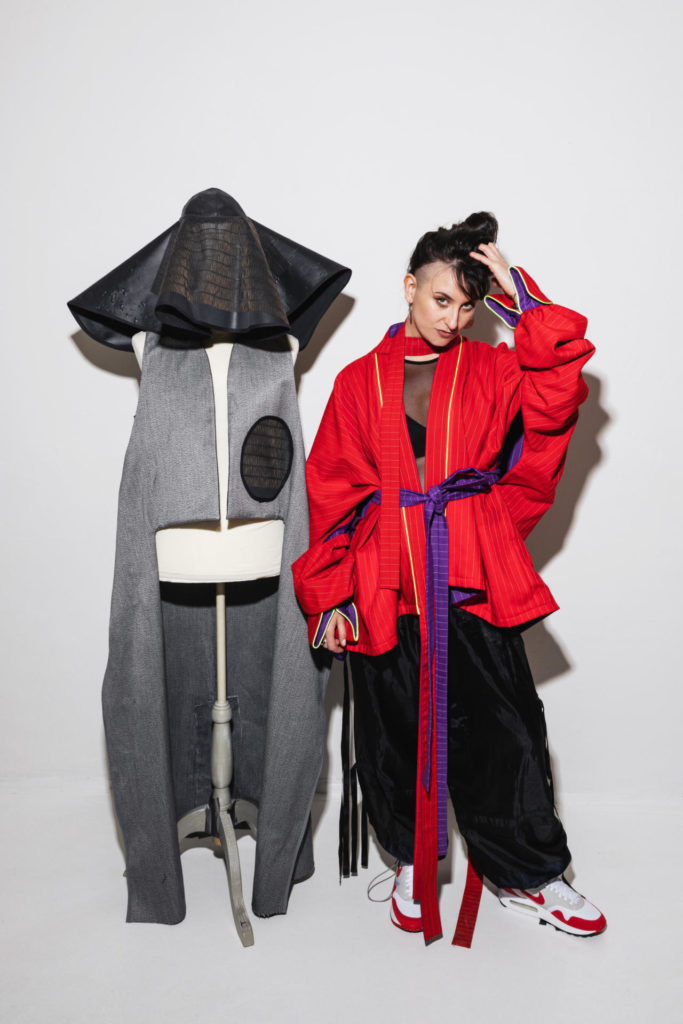 You're into digital fashion. Is there any way to define this industry?
Digital fashion is the digital representation and imitation of garments and fabrics to make them as close to reality as possible. Part of it is trying to imitate the movement itself and incorporating the laws of physics – which is obviously very complex. I was introduced to digital fashion while studying fashion design in Amsterdam when I had the opportunity to switch from paper to computer when making patterns. It leads you to a new way of thinking, where you can start making designs on the computer before you start working on the physical form. This was ideal for me because of my commitment to the "no waste principle", i.e. I have to use the whole fabric in the design, which computer preparation helps a lot with.
What are the biggest differences in the creative process when designing digital fashion compared to "traditional" designing? For example, can a person do one if they can do the other and vice versa, or is there a special skill required?
A digital fashion designer should know the basics of the physical craft, and fans of the traditional way should in turn at least be familiar with the fact that the digital segment even exists. The main differences are that if one learns how to work with digital designs, it can make their job much easier. For example, when we were studying, we had to sew three new prototypes every week, and it takes a lot of time, energy and money to buy materials, get models and prepare the design. Our teachers weren't keen on it at first, but once I was able to justify it – mainly by giving the "game" a fashionable language from their point of view – they understood it, got excited about it and started to think about how it could be used further. That was very reassuring for me.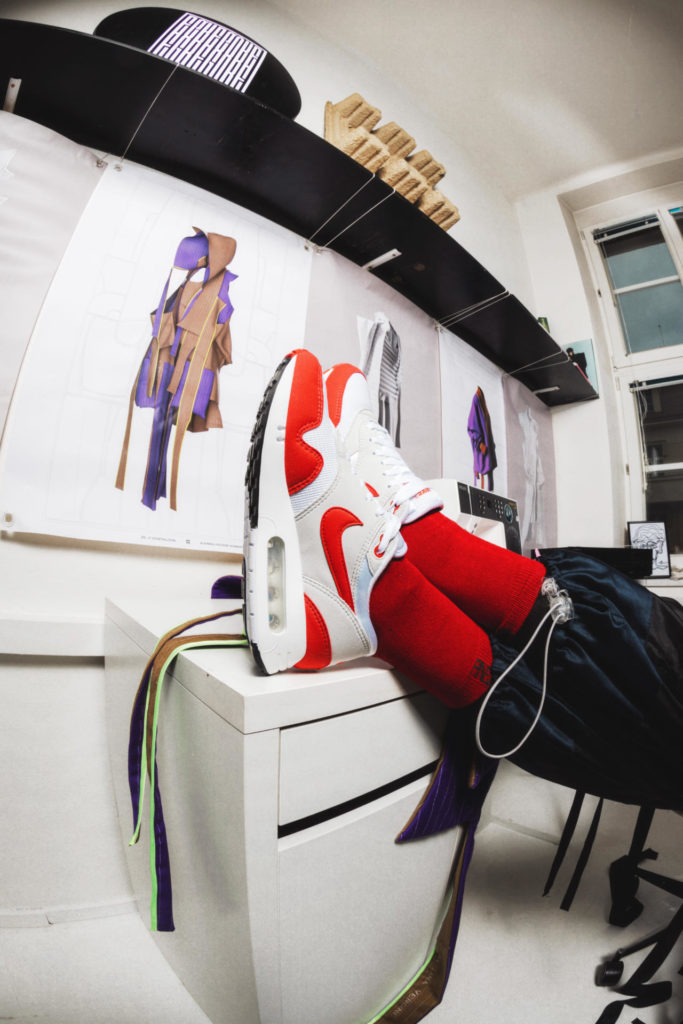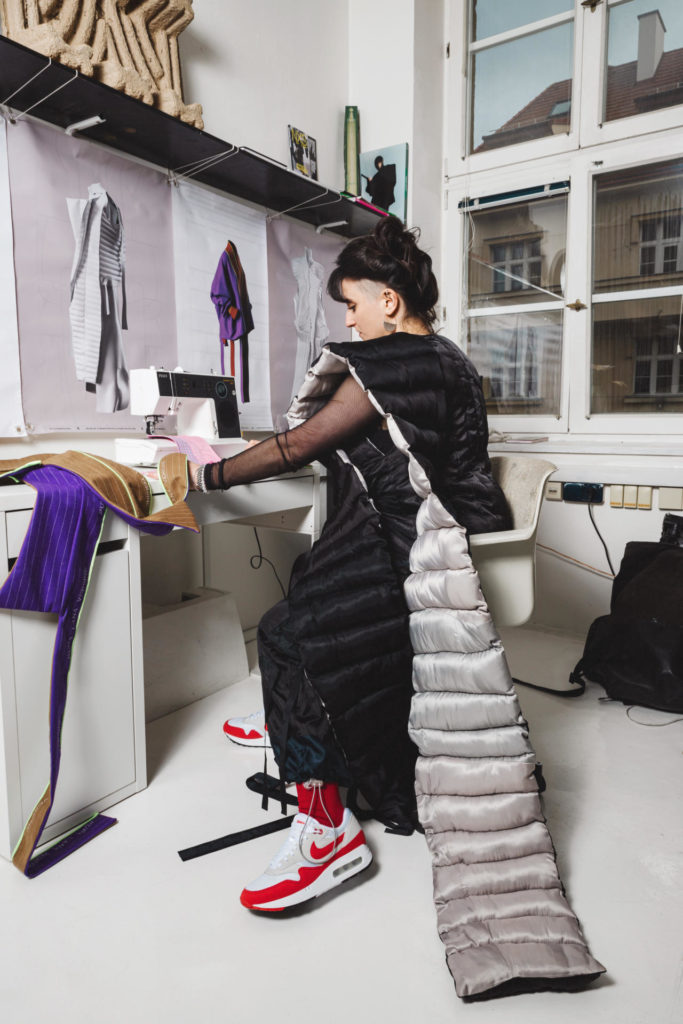 So the industry didn't exist, but you were able to create it in your own way?
You can't study digital fashion yet. If you do, it's mostly in one-time courses. I had one teacher who had been on the faculty for decades, but she was very progressive and very supportive of my work. On top of that, we were also met with the message from teachers that there might not even be a job for us after school because of the environmental impact of the fashion industry. This opened my eyes a lot and in that "crisis," I was able to discover an opportunity that I could take advantage of.
This is a great example of the fail-forward philosophy that is behind this year's Air Max Day. What have been some other mistakes or obstacles you've faced along the way?
The hardest part was deciding that I really wanted to go in this direction. I could have played it safe and lined up in some company, but I didn't want to. Another moment that pushed me in that direction was working with a partner, where together we wanted to reflect this digital approach in his project. But when I provided him with the know-how, he removed me from the project, I was kind of an experiment for him. That taught me how tough the business is, and that if you invent something, it's easy to find someone who wants to take it away from you. I went in head first, and it didn't pay off at the time.
How did that experience specifically influence you for the future?
It opened my eyes to the fact that I can't put everything out there right away. Also that I have to fight for my thing, for my rights, for my ideas. And that has been very helpful for me in terms of future communication in terms of business. I'm glad for all the screw-ups and failures that have happened to me. You learn every day and you become smarter than you were yesterday. It has also made me more in touch with our community, with people with the same interests. Because it's great to be able to get away from that fierce startup environment into that more academic one, and just talk openly about these things.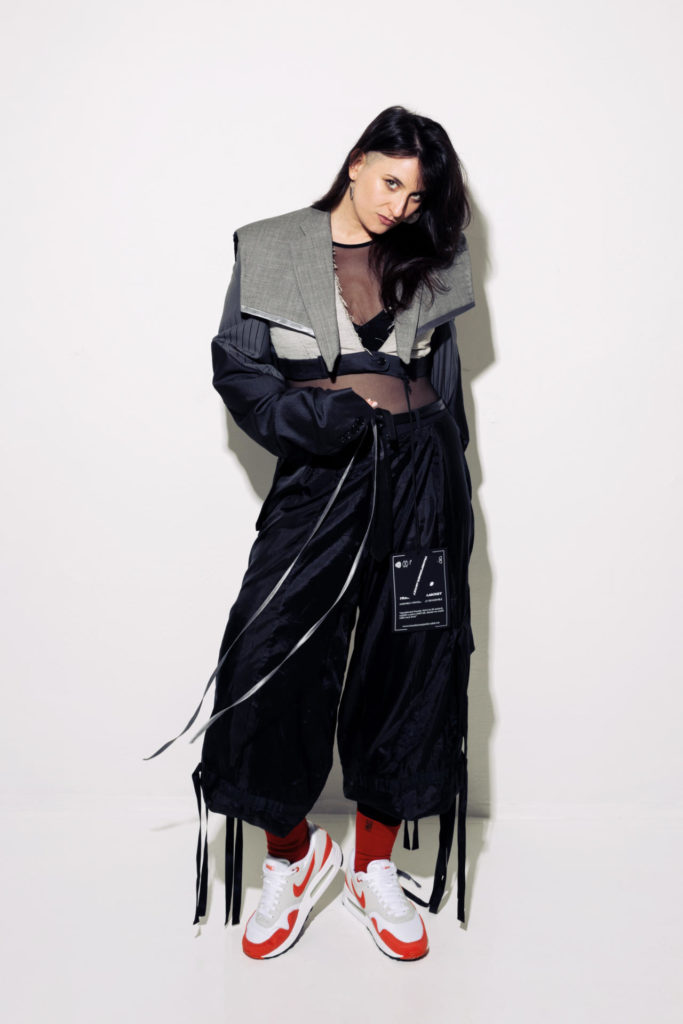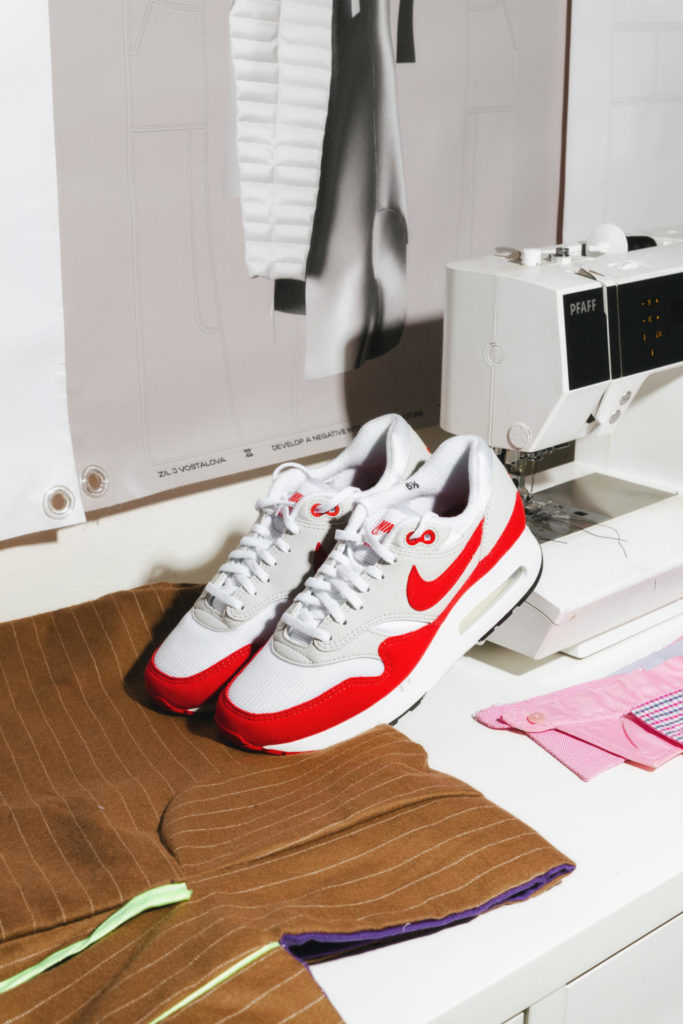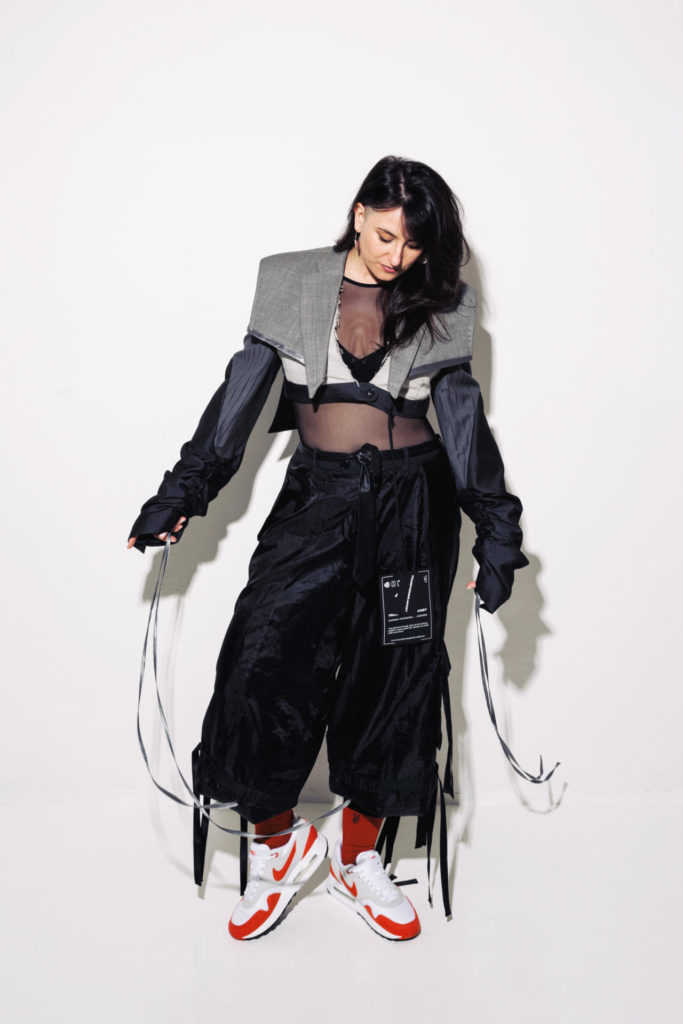 How does a digital designer view the metaverse? Is it some imaginary goal to which to cling, or is it just one of the theoretical possibilities?
It's very individual. Some people believe less in it, while others base their whole business on it. I like the metaverse connection, but personally, I don't really get into it. Especially with the arrival of covid, the topic has been discussed a lot – I was even invited to be part of the selection for Helsinki Fashion Week, which was to take place shortly after the pandemic started. In the end, the festival director decided to do it all completely digitally. On that occasion, I helped create scans of real models from the Czech New Alien Agency, which then appeared in the final digital catwalk. Suddenly the metaverse became a buzzword, and since the director had a lot of digital assets on her, she decided to create a concept for just such a Digital Village where people could move around and shop designer collections. It just didn't stick because when live events came back, people lost interest in the virtual a little bit. But besides that, of course, it's still evolving and I believe that its usefulness will come one day.
So can you imagine that in a couple of decades, people will be running around a virtual city, maybe visiting your store with your digital collection?
I don't know, I don't think so. What I'm most excited about is the idea of some kind of extended reality – for example, under the term "PhyGital Fashion", where I can conquer the physical within a digital environment. I did an internship with Hussein Chalayan, whose shows are almost like theatrical performances – he incorporates various projections, headsets and such. The industry in general is still developing a lot, so we'll see where it goes.
Julie Žil Vostalová
Foto: Anna Kovtun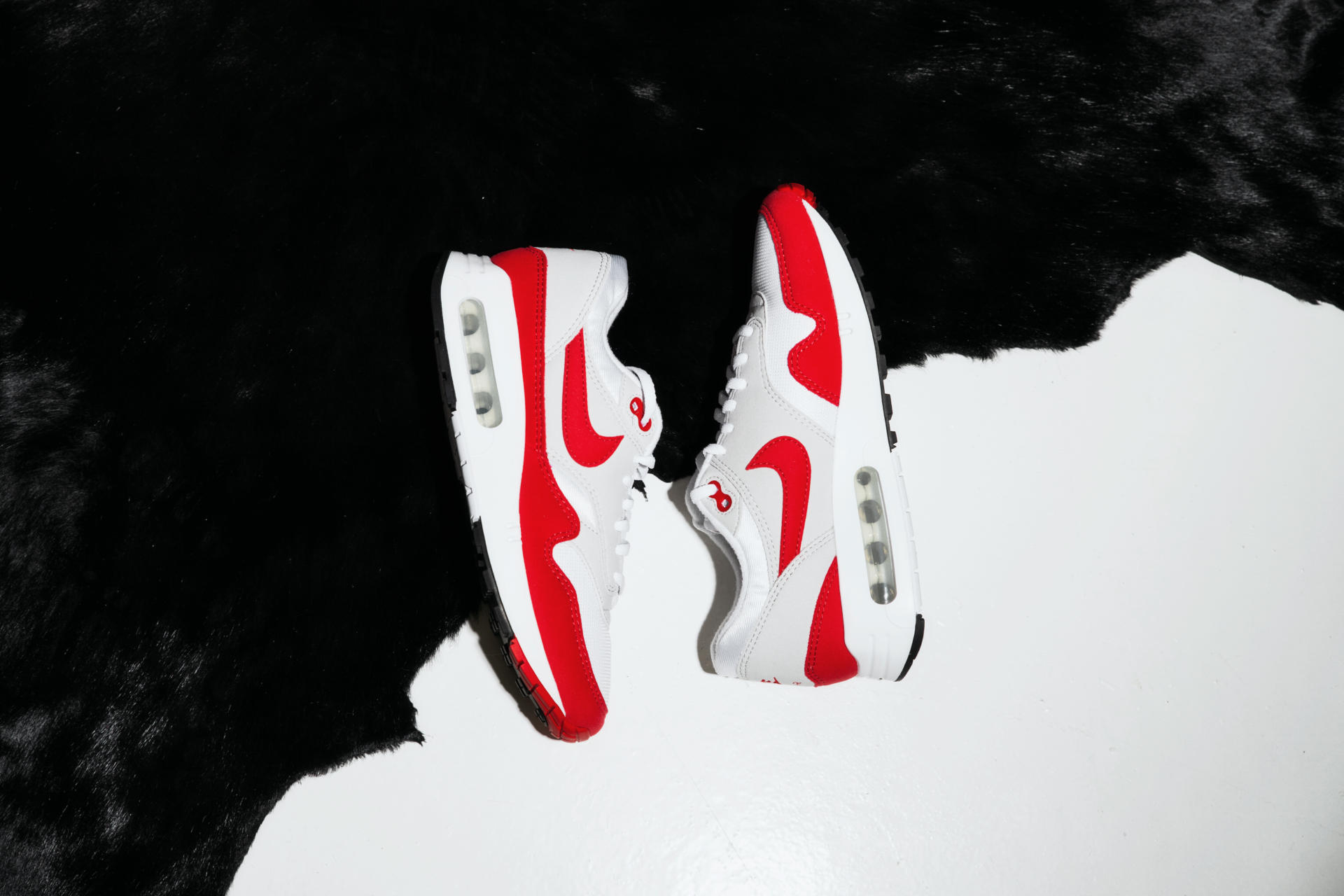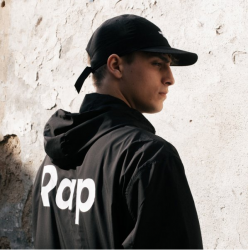 Latest posts by Honza Nosek
(see all)