Like every year, the 26th of March marks the international celebration of Air Max Day, which commemorates the date of the first release of the model that started the most successful sneaker line in history. This year's event is in the spirit of the fail forward philosophy, which highlights the importance of partial failures that Tinker Hatfield encountered when designing the first Air Maxes. Matěj Janský and Cyril Dunděra's design studio JANSKYDUNDERA has met these obstacles as well, and now, we bring you an interview with them.
Each year, Air Max Day is accompanied by a unique story and, most importantly, the release of new sneakers. This year, the focus is on the Air Max 1 promotional model, Tinker Hatfield's first sneaker at Nike, which despite its vast global success was not easy to make. That's because the original version's exposed Air Sole air capsule burst in cold temperatures, and the design had to be reworked. The change led to a form that became the first official model of a product series that changed the sneaker world in 1987. It's the original Air Max 1 promodel, named the Air Max 1 '86, with a larger exposed bubble that's releasing this year for the first time since the "failure" as the flagship for Air Max Day 2023. And don't worry, it won't burst in this design.
Together with Nike, we went in search of young designers who have also encountered partial failures that led to future goals. These are Matěj Janský and Cyril Dunděra, the design duo behind the JanskyDundera studio, which, in addition to furniture design, also focuses on architecture and just about everything else that the creative design career puts in front of them. These young designers have won numerous awards for their work, such as the Elle Decoration International Design Awards for seating furniture created with their unique Ergonomic Tool. The studio confirmed its broad range and ability to be competitive across sectors by winning a special award from the EXPO 25 jury for the design of the Czech pavilion 'Czech Mush Room'. What 'fails' have pushed them forward the most and how do they perceive the rise of next-gen technologies? This is not the only thing we discussed in our interview, which you can read now on the Footshop blog.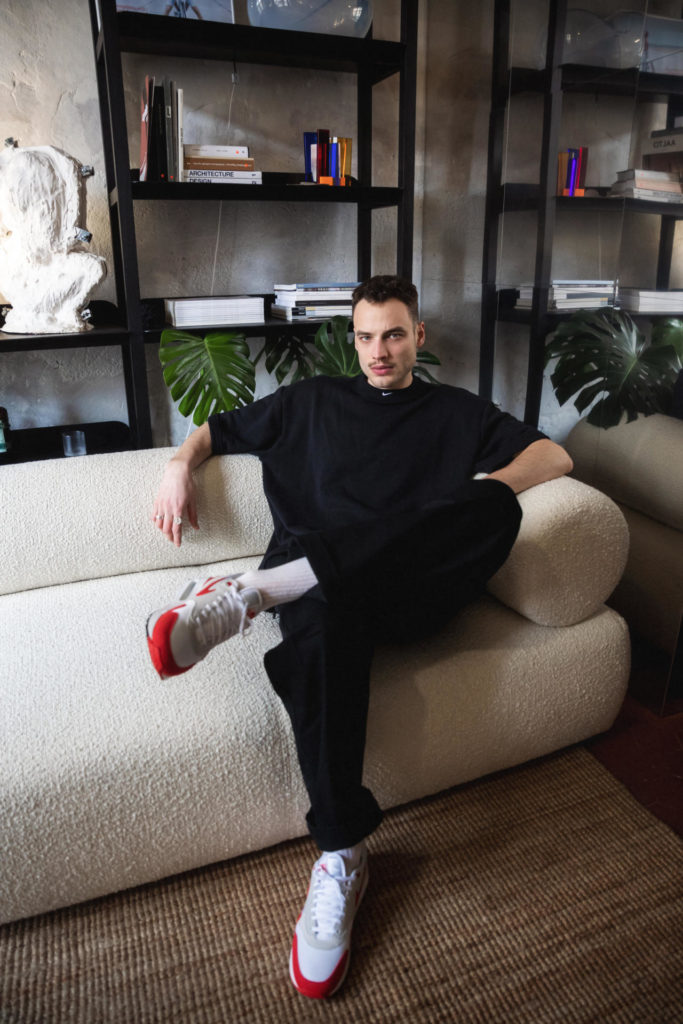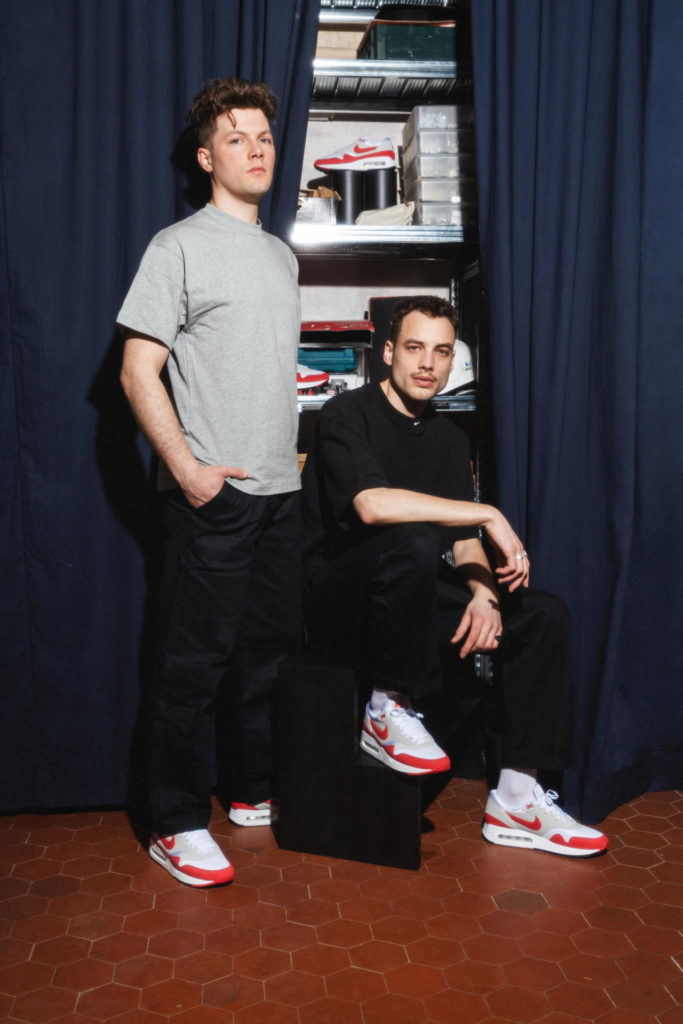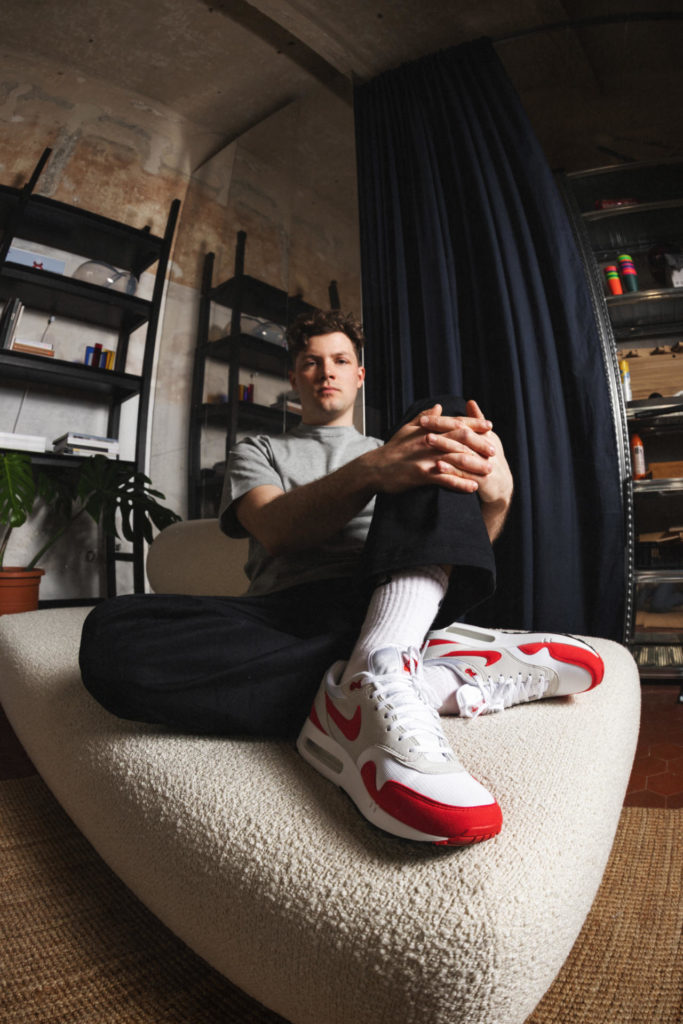 Studio JanskyDundera is working on a large number of projects in different spheres. Is there any clear definition of the type of work you do?
Matěj: We are like sponges that soak up everything that happens around them and have something to say about everything. As soon as one project is over, we jump to the next one – depending on what someone reaches out to us with. We're also interested in things we don't fully understand, but it's the fact that we're getting into them that's very rewarding.
Cyril: As Matěj says, everything is possible. We like challenges and new things that people come to us with.
In your industry today, is there a need to combine multiple crafts to succeed? Or is it more about perfecting one segment?
Cyril: This is very individual. When you're an interior designer, you can do everything from designing a doorknob to a door to an entire house. But someone can focus on just that one specific thing and that makes sense too.
Matěj: The safest way to succeed is to take no risks, do one thing and become the best at it. Because if you're the best at something, sooner or later someone will discover you. We are comfortable doing a lot more things because it allows us to connect in different directions, which creates unexpected results.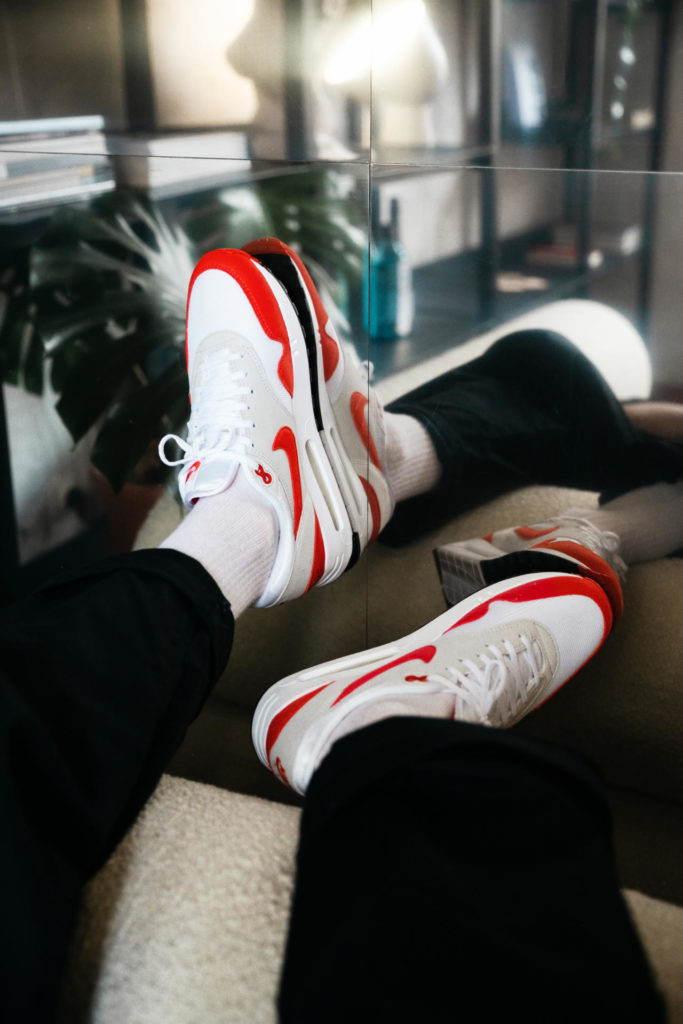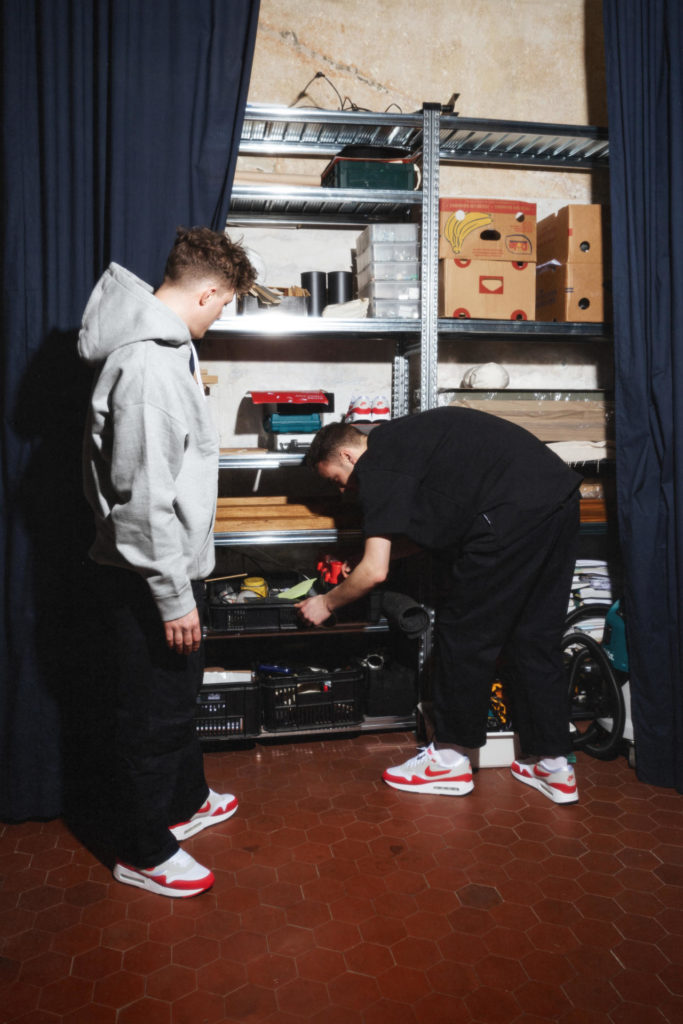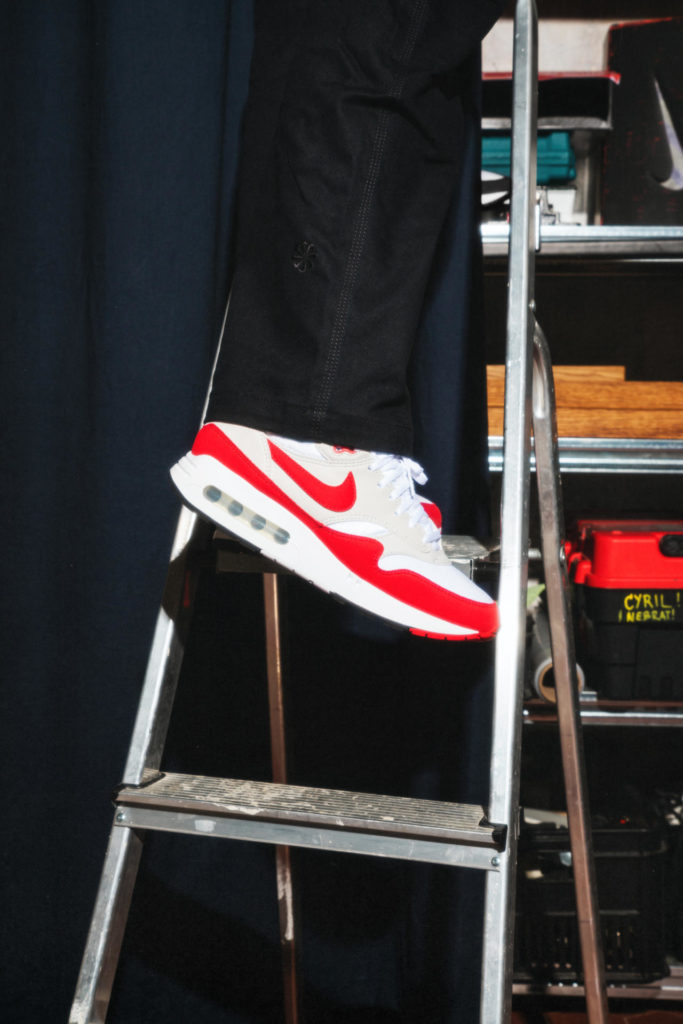 I ask this because in your portfolio, besides furniture design, there is architecture or the "Ergonomic tool". What is this tool all about?
Matěj: Ergonomic tool was created as part of my participation in a post-master project at UMPRUM. My topic was the ergonomic tool because the topic of ergonomics was addressed a lot but in a rather unsystematic way. And because you can't make one transformer that can design everything, I focused on seating furniture. With this tool, ergonomics can be addressed more responsibly, with less effort and in less time.
Cyril: The gadget is very important because we are all different heights and we are comfortable with something different. Before that, finding the right measurements was solved in different complicated ways, we were stacking books on top of each other, it was complicated and it was a lot of work to get to the right height. The Ergonomic tool can be set up in a few minutes, the data is uploaded to the computer and then one works with values that make sense. It made our job a lot easier.
That means that thanks to the repeated failures caused by a complex design process, the thing that prevents all this has finally come into being. This is a beautiful example of the fail forward philosophy.
Cyril: That's right. For example, I once worked on a thesis that failed, and I know that if I had had access to this tool back then, it would have gone much better.
Matěj: It's also about defining what failure even means. Sometimes you don't even have the intention to do the most comfortable thing. Like, a fakir session is intentionally uncomfortable to move a person further mentally. So it's one thing to make mistakes, which is the right thing to do, it's another thing to determine if those "mistakes" are mistakes at all.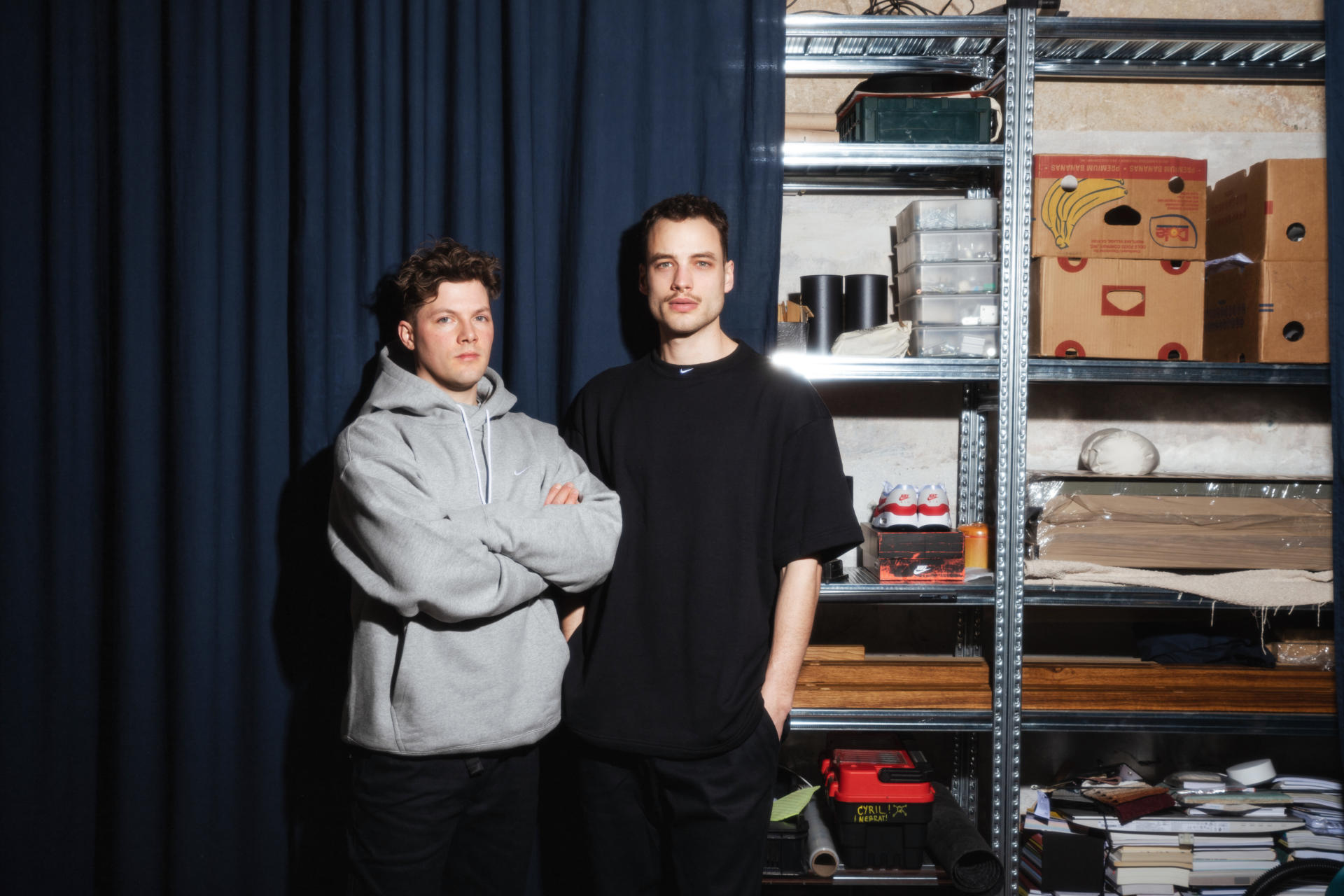 This unique perspective has led you to many awards, among other things. Do you see any of them as the most valuable?
Matěj: First and foremost, we are happy that some awards have started to come in. One may be a shout-out, but it's the amount that sends the message that we're doing it right. We especially appreciate awards given by a team of experts and curators, such as for our design of the Czech pavilion for EXPO 2025. We like to compare it to a snowball effect – the beginnings are rough, but gradually it starts to pile up.
Cyril: It's not just that we have something framed, but it's mainly the motivation that the work is no longer just appreciated by my mom, but also by the experts. Because it confirms to the person that the direction they are heading in is the right one.
How does next-gen technology speak to your work?
Matěj: In my opinion, using them is the only way to survive. But at the same time, face-to-face meetings with a specific person will not disappear, because you can't replace that with any technology.
Cyril: As Matěj says, the business is still about the human touch, which is what we pride ourselves on. Moreover, the trend across industries confirms that people like to go back to that analogue approach in dealing with things and recreate how they used to deal with things.
Matěj: On the question of whether or not to use next-gen technology, studios that don't use it will become more expensive in the future because the new systems save a lot of time and money. That's why this type of technology needs to be used rather than resisted.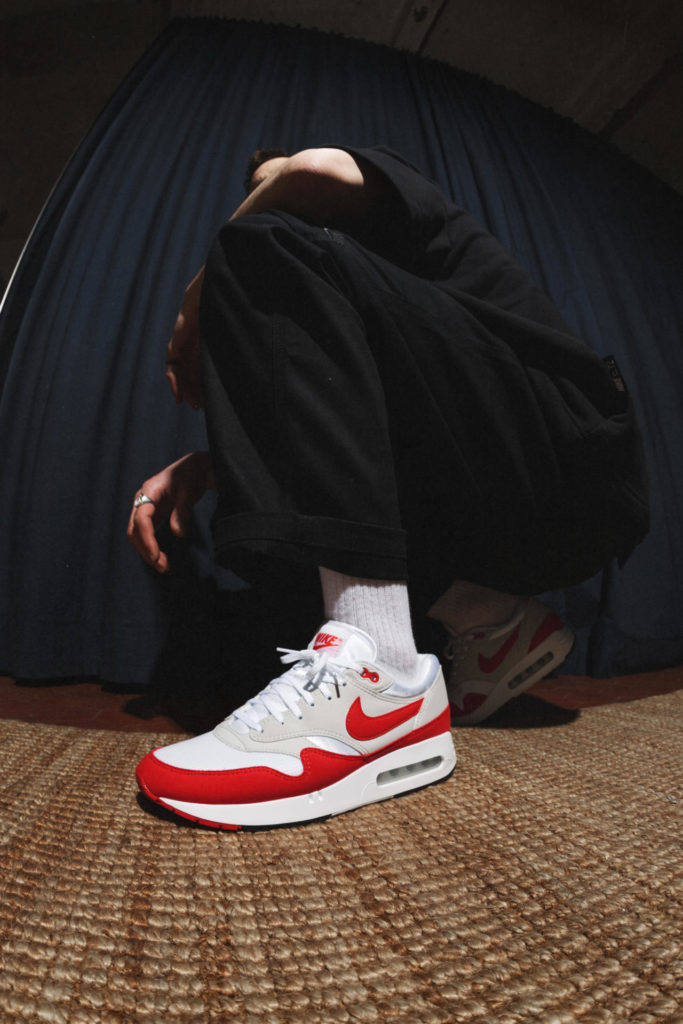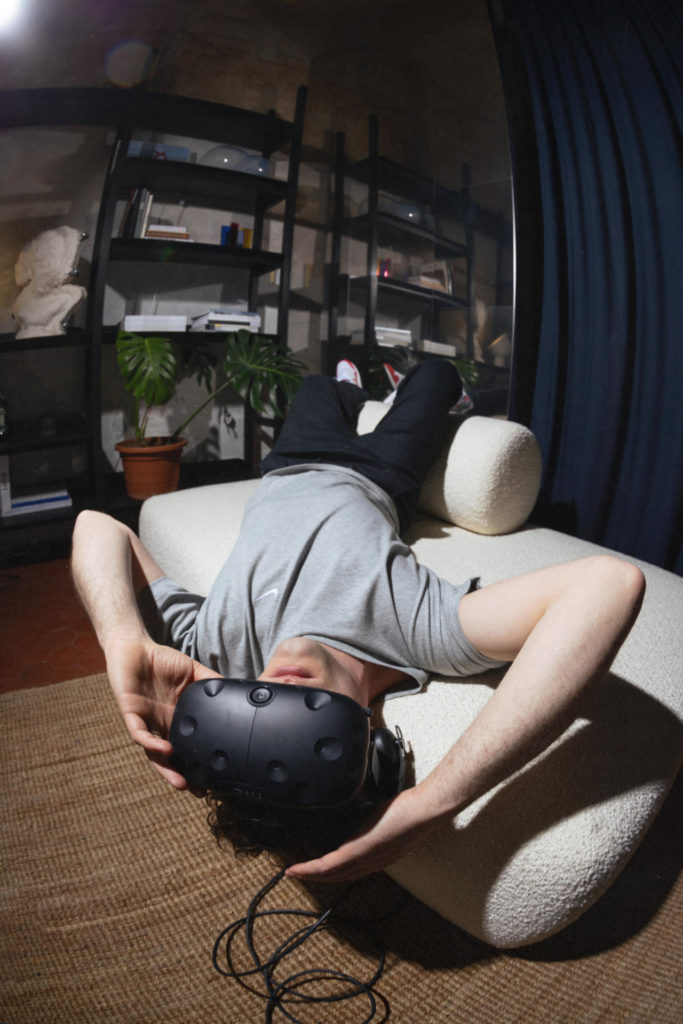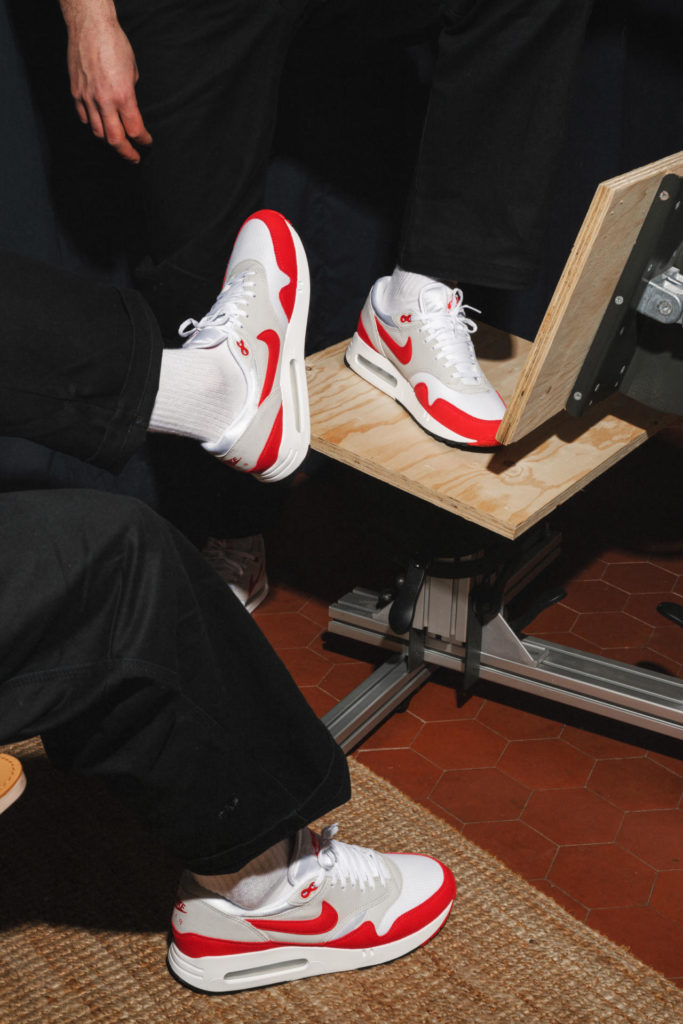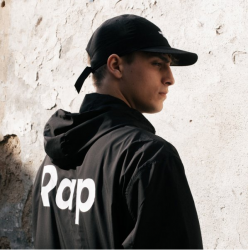 Latest posts by Honza Nosek
(see all)