For the release of the long-awaited Nike Air Max "Big Window", we naturally had to go all out – this silhouette's history is too ingrained in our culture to ignore. So, we proudly present our project, paying tribute to the genres of gabber and grime, which are irrevocably tied together at this point. We took a look behind us at the cultural legacy that the sneaker left behind during the past three decades.
We invited two talented artists into an area comprising two white squares, each representing one of the genres that would soon be the driving force behind their art. Then we let the artists do their thing. Afterwards, the squares were divided into four parts, creating eight paintings that'll find their future owner through an auction. 100% of the proceedings will go towards the Charita dětem non-profit organization, which has a long history of working with children from socially weaker backgrounds – most often, providing means to develop their talents and ambitions. For more information about the auction, keep an eye on our social media during the following days.
The music was taken care of by local techno duo @fractions1, who produced the gabber-inspired soundtrack, invoking the atmosphere of Rotterdam's endless night life of the 90's. To create an authentic British sound that represents the roots of London's grime scene, we invited Huclberry, one of the most respected beatmakers from Prague.
As far as the visual – or artistic – part is concerned, we teamed up with established painter Matěj Olmer and young artist @rokenroller. Both represent two different generations of artists with roots in graffiti, who successfully bridged the gap between their past work and works of art that are now displayed in galleries across the country and Europe as well. All of the paintings from this project will be showcased in the gallery that's part of the Vnitroblock space along with Footshop.
If you hurry up, you might still be able to get a pair of the Nike Air Max BW "Persian Violet"on our website.
Also, be sure to check out our article about the sneakers themselves – it'll tell you all you need to know about this legendary silhouette.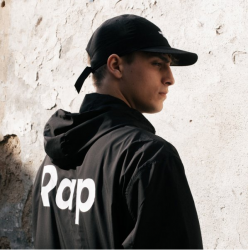 Latest posts by Honza Nosek
(see all)