Footshop is becoming a social network apart from an online store by the day. All the time, we try to make your visit more interactive, which is why there's also your personal wishlist that you can do anything you like with.
This year, you don't have to send a letter to Santa, you've got your wishlist. Your own unique list of favorite products that represent your style and keeps an eye on the best sneakers and apparel Footshop has to offer – read on to find out more about the wishlist's functions.
ADDING A PRODUCT TO YOUR WISHLIST
Obviously, you need to register first. See the heart by each product? All you have to do is click on it and the product gets automatically added to your wishlist.
EDIT AND INSPIRE
You can edit and personalize your wishlist – add a picture, a name, a unique description, or create a themed outfit for Friday night!
ONE WISHLIST ISN'T ENOUGH
Creativity knows no bounds – when you need another wishlist, just create it, it's simple and fast.
SHARE
You can share your wishlist anywhere – on social media, by e-mail, and I suppose you could even print it out and send it as a letter – this works best during Christmas time when you can send it to Baby Jesus.
GET INSPIRED BY THE COMMUNITY
You can also share your wishlist directly on Footshop's website – it'll appear in the "Get inspired by the community" section, which you can browse for tips from others.
KEEP AN EYE OUT ON YOUR FAVORITE PRODUCTS
Is that pair of sneakers you really like discounted? You'll instantly get that information by e-mail.
And last but not least, it's worth mentioning that by registering, you also gain all the benefits of being in the Footshop Club, so go ahead, explore and become a member of our community.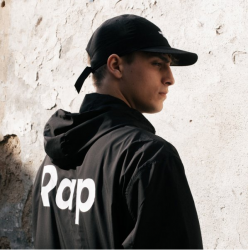 Latest posts by Honza Nosek
(see all)