As we promised, within the Footshop Upcycling Project we interview 6 designers, who we are collaborating with. In the first interview, we will introduce to you Tran Ngoc Yen, for whom sustainability and upcycling are nothing new.
This 23-year-old designer, who everyone calls Eliska, is studying design at the University of Tomas Bata in Zlin. You could have seen some of her shoe collections at MBPFW, WE'RE NEXT or for a local brand WOLFGANG.
"What I enjoy the most about my job is creativity, moving boundaries and of course satisfied customers" says Tran Ngoc Yen, who recently introduced her VOL.02 – UPCYCLED SNEAKERS collection, featuring lots of accessories and sneakers.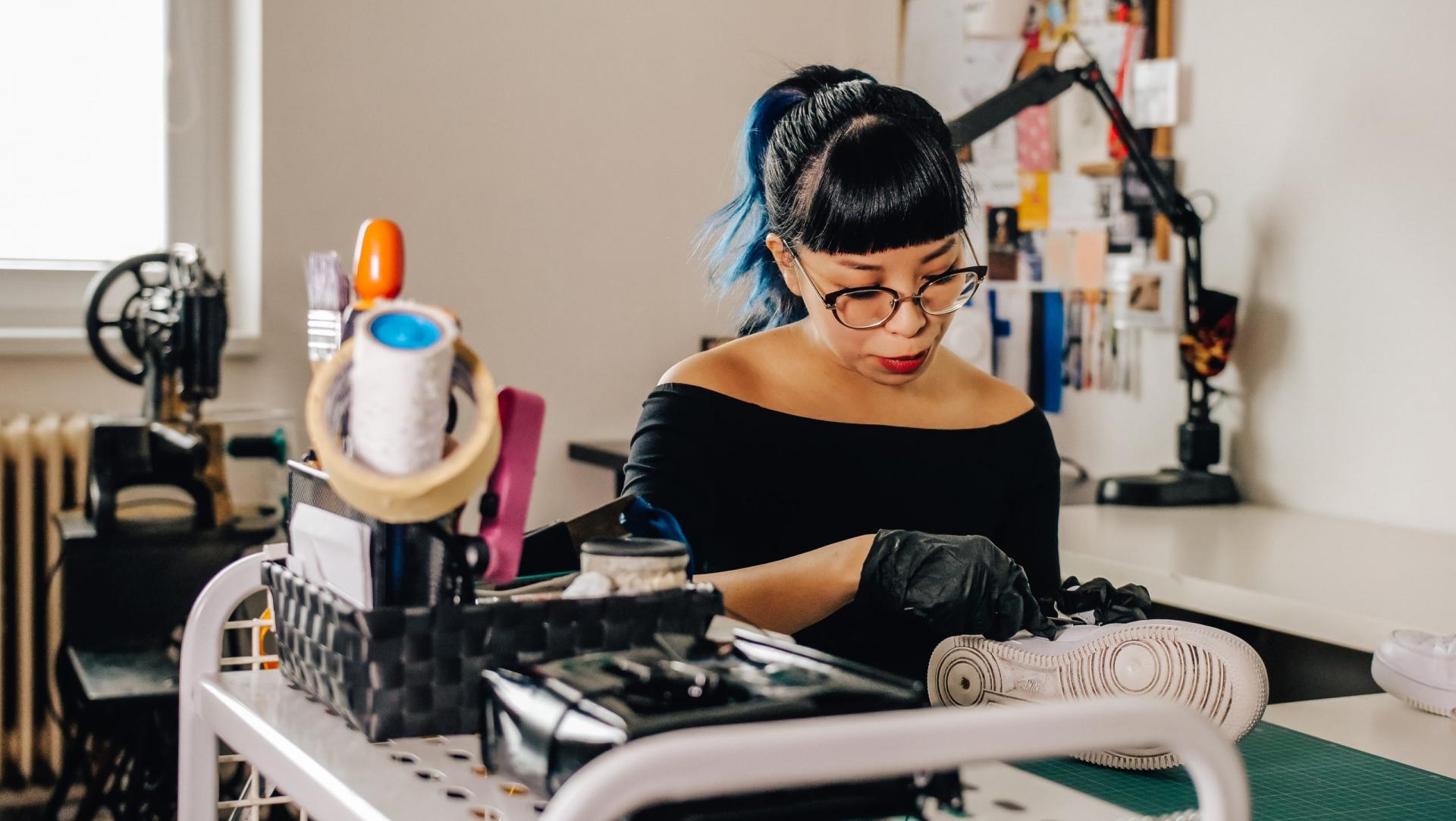 How would you describe your style?
My style is a bit provocative, but at the same time coherent and progressive. You could describe it as simple. I enjoy deconstructivism in fashion and a breath of techwear in general. I feel the best when I'm wearing black.
What inspires you? Are you thinking about someone or something when working?
I'm inspired by the reality I live in. Everything around me influences and inspires me in one way or another. When upcycling sneakers, I think of different possibilities and ways to approach it when I see the end result in front of me. Primarily, I focus on the product.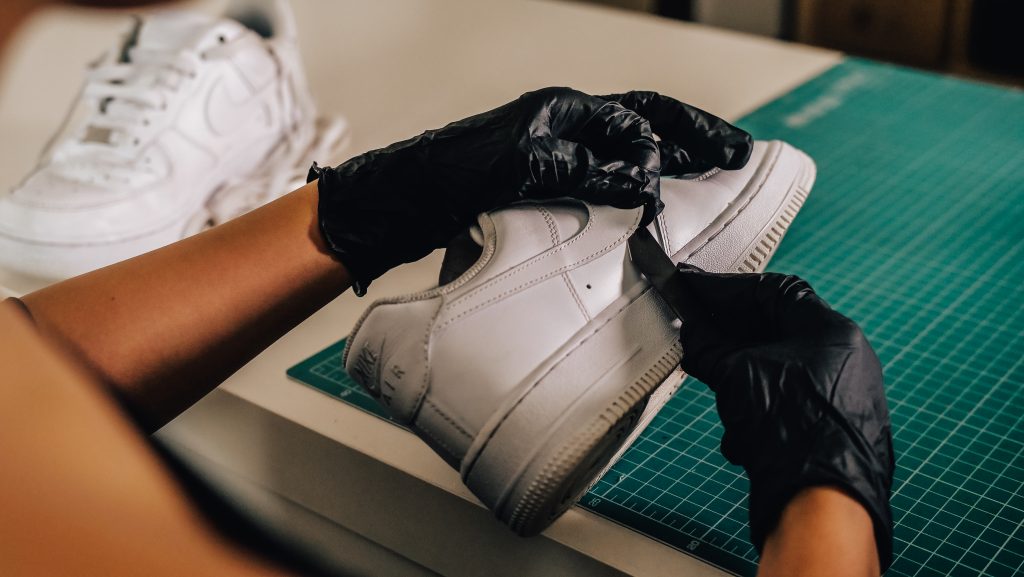 What have you learnt in the fashion industry so far?
Mainly that nothing happens overnight.
Have you ever made any upcycled products?
Yes, in collaboration with Nahaku studio from Brno. Before that, clothes, but only for myself. Either way, upcycling has been a part of my life for some time now. I've always been creating stuff with things I had at home – straws, laces, pieces of plastic, whatever, except I didn't call it upcycling.
What do you plan to create from the returned pairs of shoes and what is your process during choosing them?
Mainly shoes and accessories, but in the future I would like to also create home decorations. Anything really – I'm not limiting myself in any way. As far as making choices goes, it always depends on the state of the shoes, what I want to create and also what I need at the moment. For the most part, I try to b careful and not damage them – I want to minimize waste.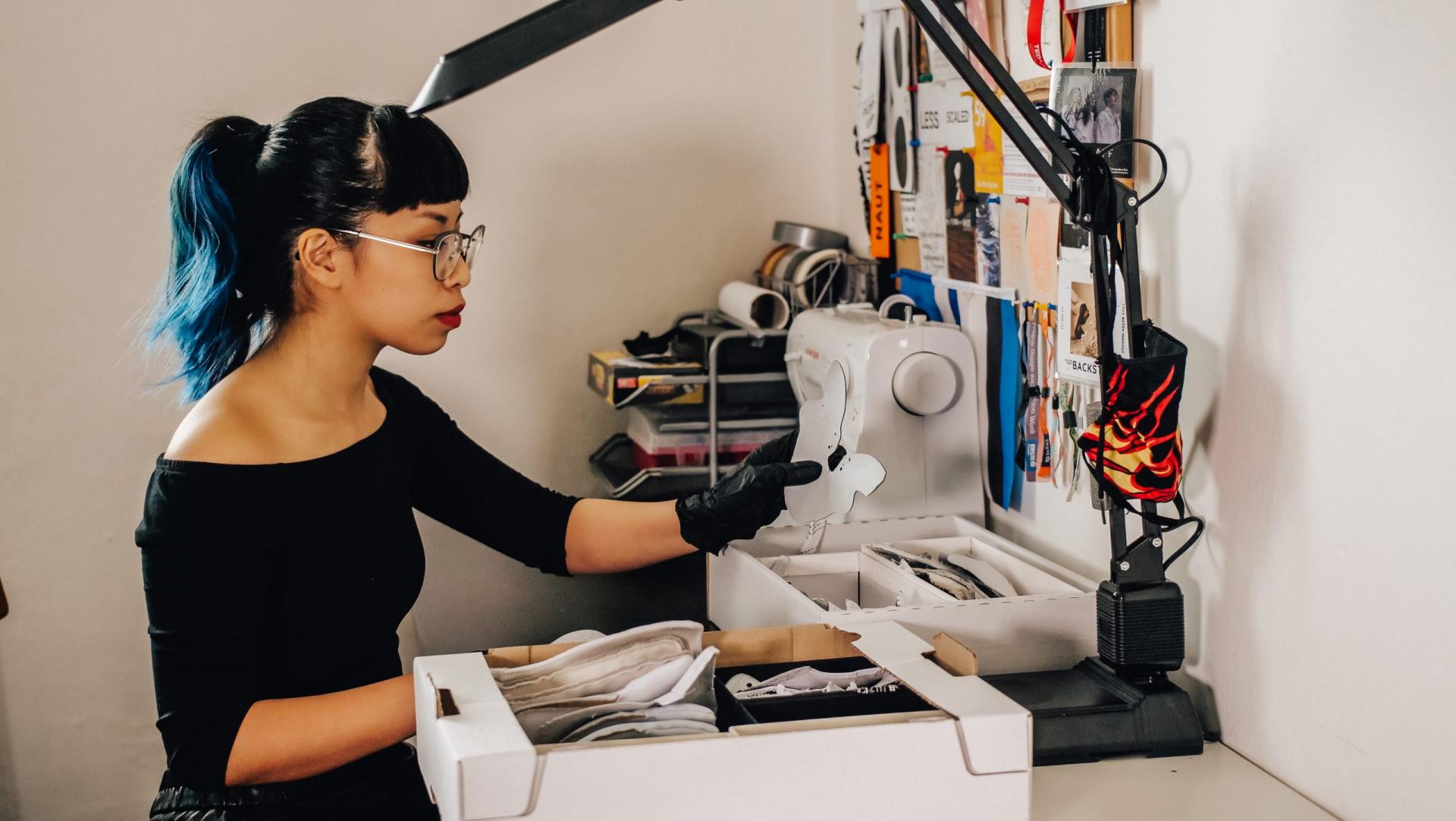 What are your future ambitions as far as your brand is concerned?
I would like to set up a studio that would have a full team of people that want to work and develop themselves in this direction.
If you want to find out more about Eliška's work, check out her Instagram @tny.3.