Sneakers are one of the best all-round choices of footwear for both men and women. Not only do they look great on everyone, they're suitable to a wide range of outfits. Whether you're heading to the basketball court or meeting up in a café, this is the ultimate guide to choosing a pair of sneakers.
There are tons of types of sneakers out there, so how do you pick the right pair? In this article, we'll help you with your selection, whether you need footwear for sports, nature trips, walks around the city, skating, basketball and everything else.
A couple tips to begin with
✔️ Darker sneakers are ideal for a rainy day
✔️ If you're going to play basketball, get a pair of high top sneakers
✔️ Leather sneakers are waterproof
✔️ For running, choose sneakers that utilize modern technologies – find out more in our article about running shoes
✔️ For skating, get a pair of canvas sneakers
Sneakers sorted by materials:
Suede sneakers can be easily paired with light jeans, a T-shirt, jacket and shades for a timeless look. If your suede sneakers have a neutral shade, you can combine them with a whole bunch of contrasting colors.
➕ elegant, usually waterproof, breathable
One of the biggest issues of owning a pair of suede sneakers is their cleaning. If you want them to live a long life while still looking presentable, they need constant maintenance. Our guide to cleaning suede shoes will tell you all you need to know.
It's hard to say no to a nice pair of leather shoes. Real leather is durable, elegant and usually expensive – but definitely worth it, because quality leather shoes will last you a very long time.
➕ a good match for jeans, durable, easily cleaned, waterproof
➖ you might get hot in them during the summer
A higher price tag on leather shoes often means that quality materials were used in their production and crucial parts of the manufacturing process were handled by humans.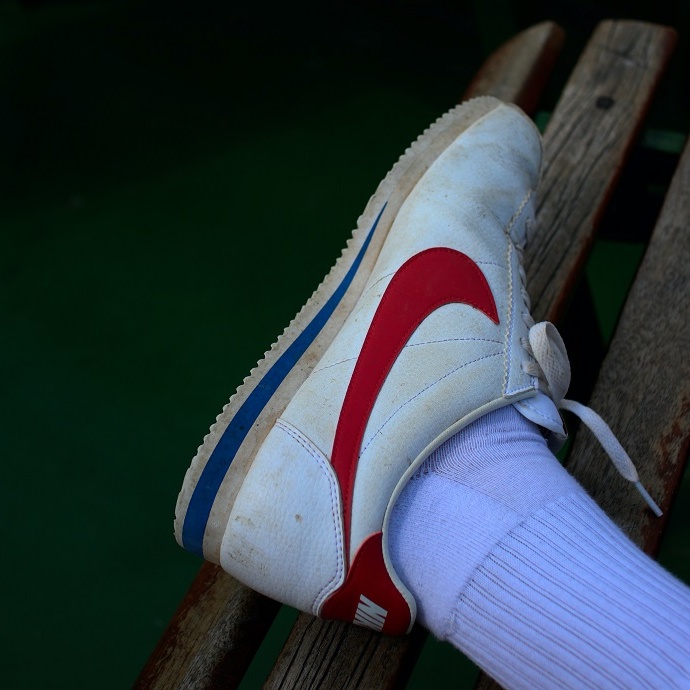 ➕ breathable, washable, timeless
➖ susceptible to tearing, white gets dirty easily
Thanks to their breathability, canvas shoes are popular among runners, skaters and also during hot days.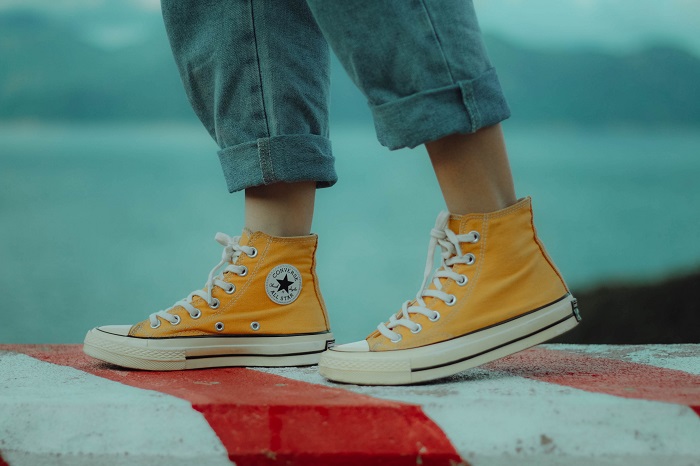 ➕ resistant to dirt, washable, waterproof material
➖your feet might get sweaty during the summer
Rubber is a very specific material and its placement on a shoe is an important variable in the material's effect, which is why it's often used only on the midsole. However, the category of shoes where rubber dominates the field are sandals and flip flops.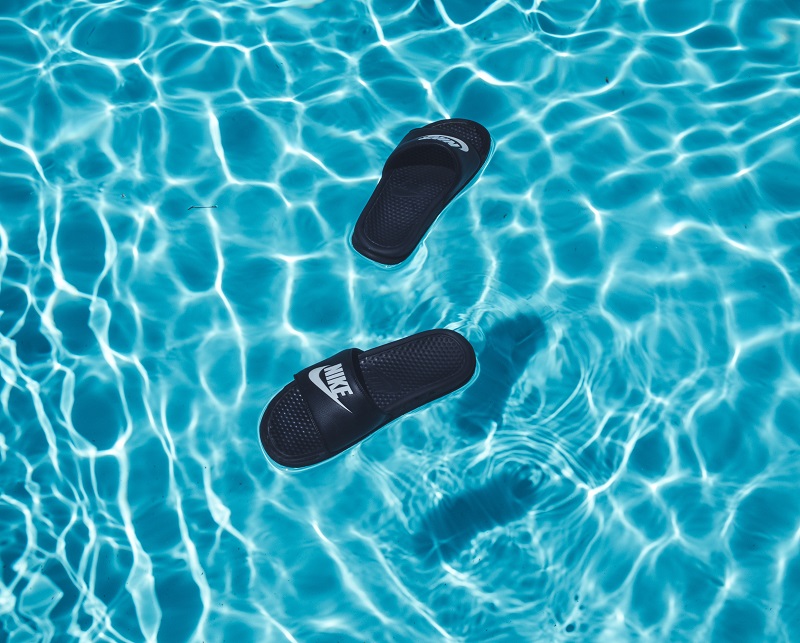 Sneakers sorted by height:
High tops went through a lengthy evolution since their conception in the 90's. Popular among everyone from athletes to cultural anarchists, high tops like a pair of Chuck Taylors are a classic and trendy all-round piece thanks to its iconic shape which is compatible with basically any outfit.
You'll make the most out of high tops in colder weather. For decades, they've also been the go-to sneaker among basketball players – partly because of the success of  the Jordan brand. And countless skater's ankles have been saved by Vans Sk8-Hi sneakers.
➕ safer for skating
➕ you'll stay warm in the winter
➖ you might get sweaty in the summer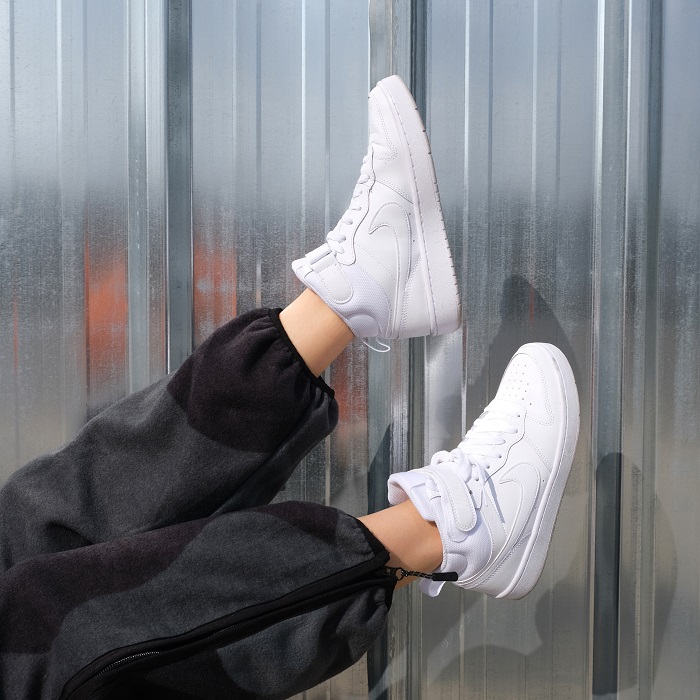 The number one for recreational activities such as summer walks. Browse from a selection of sneakers for running, social events, basically anything you can come up with. We have thousands of low top sneakers in stock, so you're basically guaranteed to choose a suitable pair for you. Check out the legendary Nike Air Force Low or the timeless adidas Stan Smith.
➖ if you're a skater, your ankles might be putting your ankles at risk
➖ you might feel chilly in colder weather
➕ ideal for the summer
➕ easy to take them on and off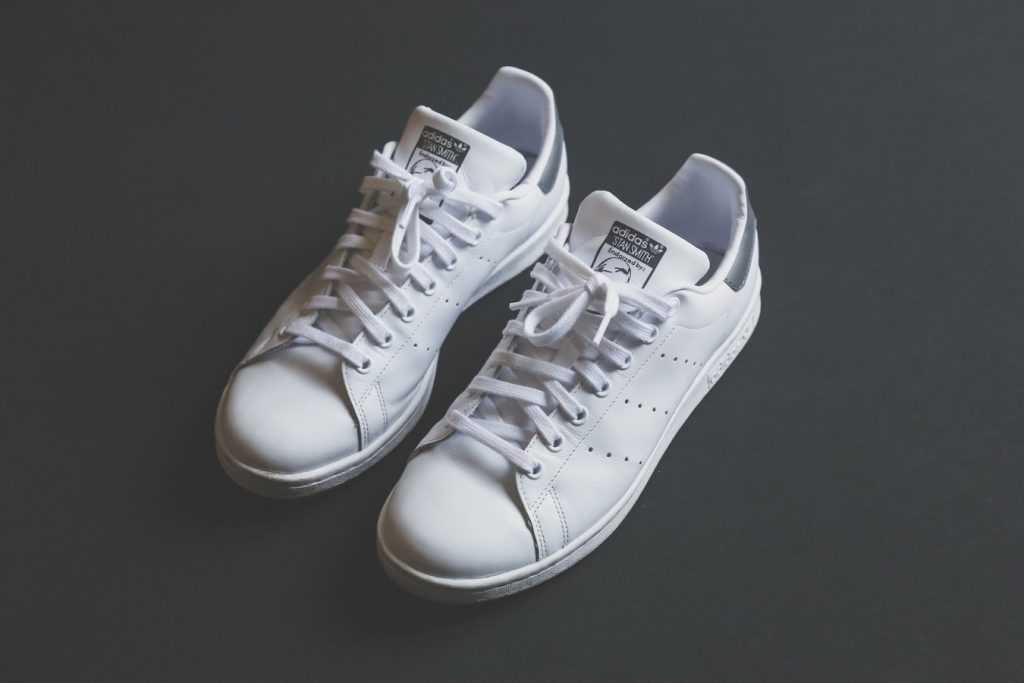 A platform is a great attention-grabbing detail that also adds a couple centimetres to your height. On the other hand, overall stability might be not so great, so for more physically demanding tasks, you should go for low top sneakers.
➕ you'll have a great view at concerts
➕ you won't strain your neck looking at your tall friends
➖  stability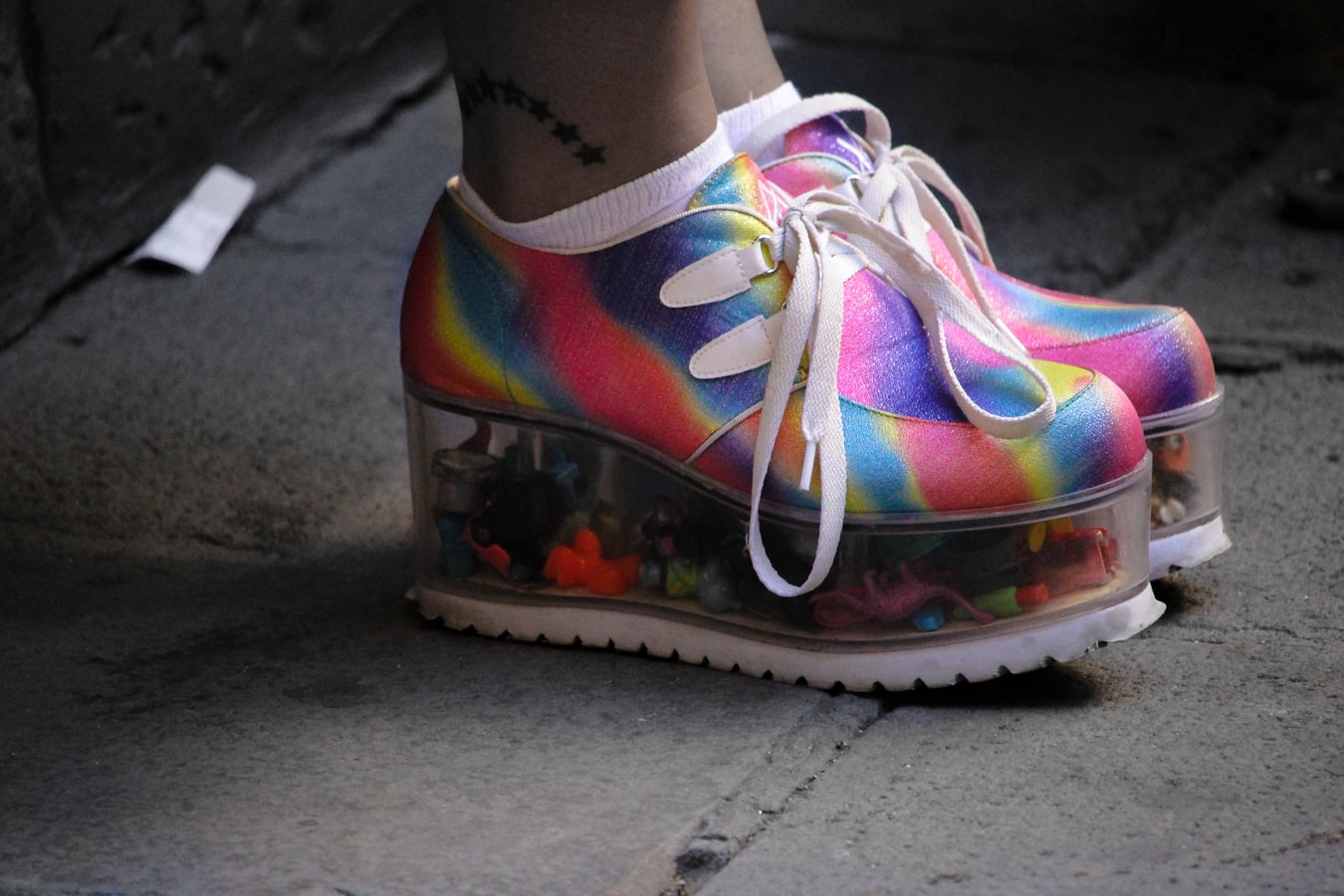 What size should you get?
Choose the size of your sneakers carefully. If you have the option to try them on, do it during the afternoon or evening – during the day, the blood flowing to your feet causes them to slightly increase in size. Which means that shoes that were a perfect fit in the morning might mean blisters in the evening.
Also keep in mind that different companies might have different sizings, so consult our sizing table beforehand. Take a pair of sneakers that fits you perfectly and compare their size with your future pair.
The best thing to do is to try your new sneakers on before purchasing them, so we would like to invite you to our store in Prague, Budapest, Bratislava or Bucharest.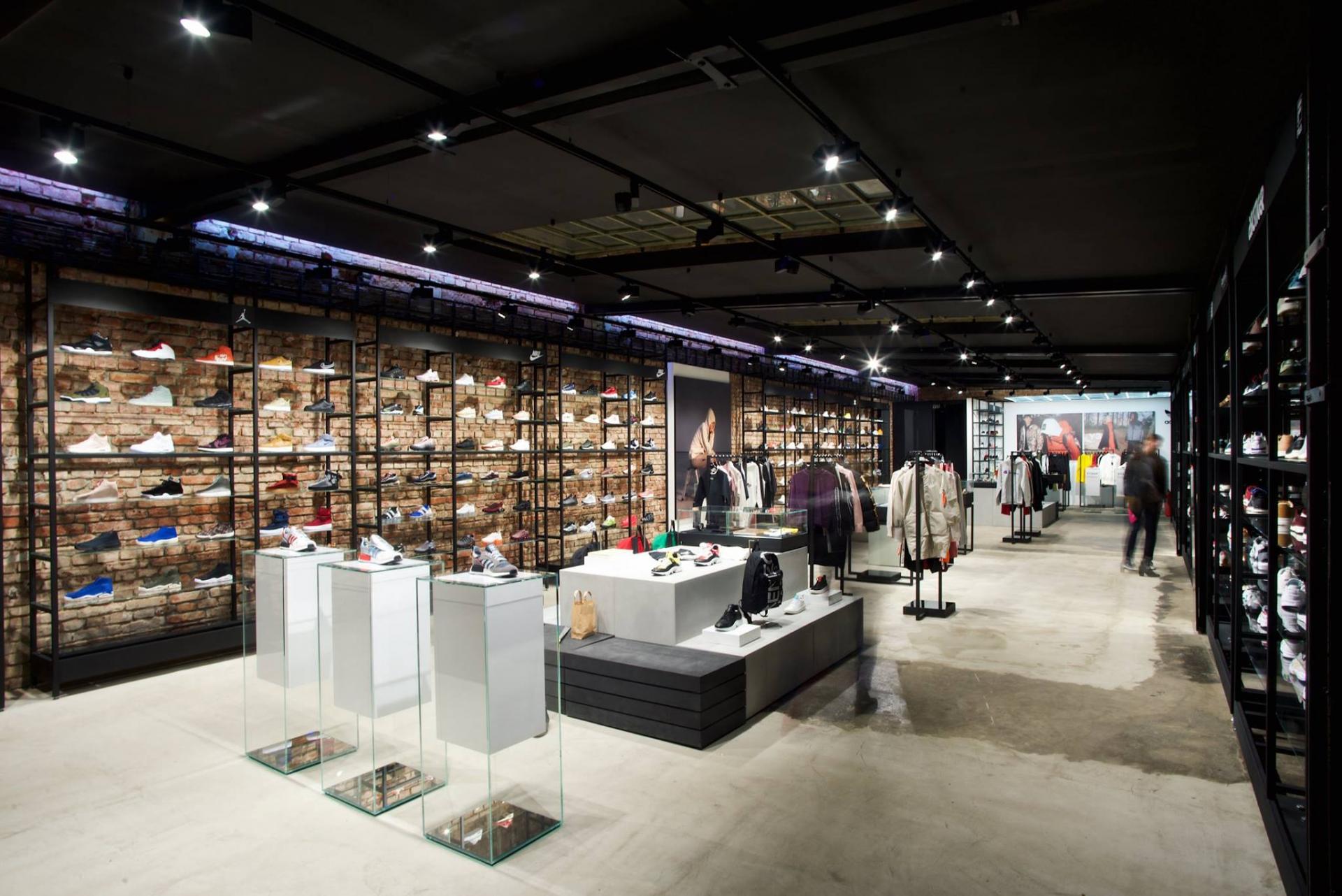 Five last rules for choosing the correct pair of sneakers
1. Choose a certified brand. You shouldn't have issues with sizing and know what to expect.
2. Relying on the size doesn't always end well. Read our sizing table or come try them on at our store.
3. Don't underestimate the material. Suede, leather, canvas or rubber all have different qualities, which will in turn affect how comfortable you'll be wearing them.
4. Consider what you'll be doing in your new sneakers. Will you head out into the city, nature or for a run?
5. Remember to clean your sneakers. All shoes need care. Read our guide on how to properly clean sneakers.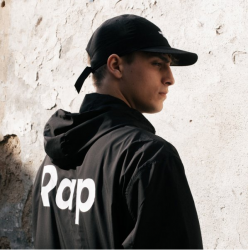 Latest posts by Honza Nosek
(see all)