The highest-grossing silhouette of all time has added two more pairs to its four-digit long roster of released models. Every cult sneaker has some sort of close relation to a city, like the Nike Air Force 1's and NYC – and the mid-top AF1's that gradually started getting collectively called Jewel are now back.
I have to admit that at first glance I wasn't that excited – BUT. One day, they made their way to our office, and I had to acknowledge my mistake. The mid Jewels are great, with each colorway having something to offer, so let's take a closer look at them.
Let's start with the materials – compared to the regular Air Forces, this is a direct upgrade. For example, the toe box is made from premium leather. Next, you have the branding in the form of the letters NYC on the strap around the ankles, and then you have theSwoosh itself. If you're curious about the cultural impact of these sneakers, here's a famous picture of Jay-Z lounging in Rucker Park, 1998 with a pair of Jewels.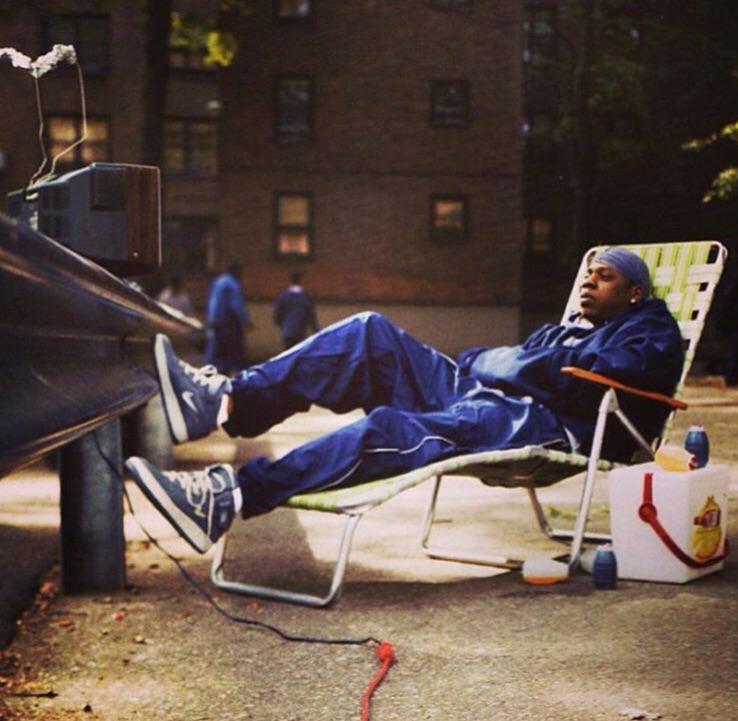 The NYC Midnight Navy is very contrasting in comparison with its grey counterpart. What they do have in common is the pure white Swoosh. Another unique element can be found on the sole – the number 6, referencing a local public transport line.
We did a little photoshoot with the Nike AF1 Mid Jewels and our friends, including Nobody Listen, Jozef Dian and Anna Baum – take a look at this short editorial, and when you're done, scroll down to a link to our website, where you can take an even closer look at the sneakers – while they're still in stock…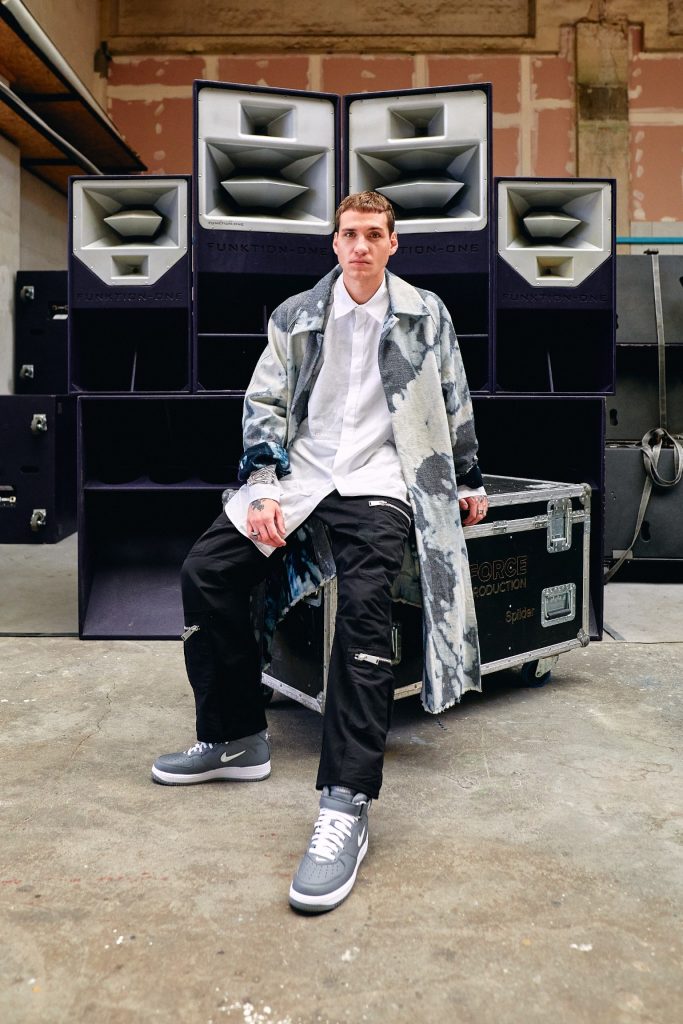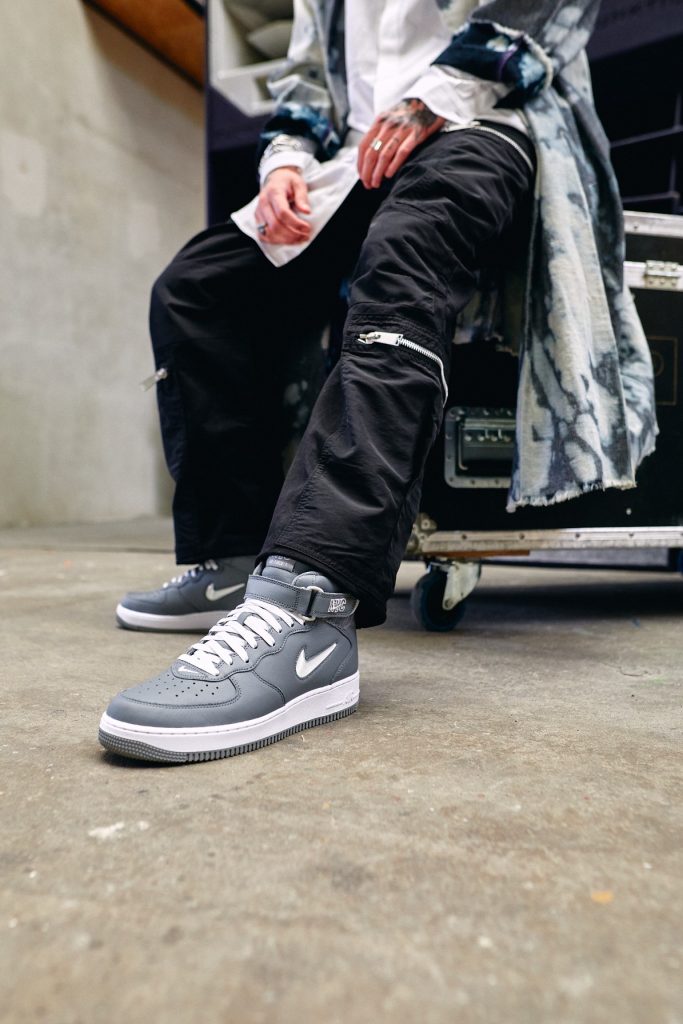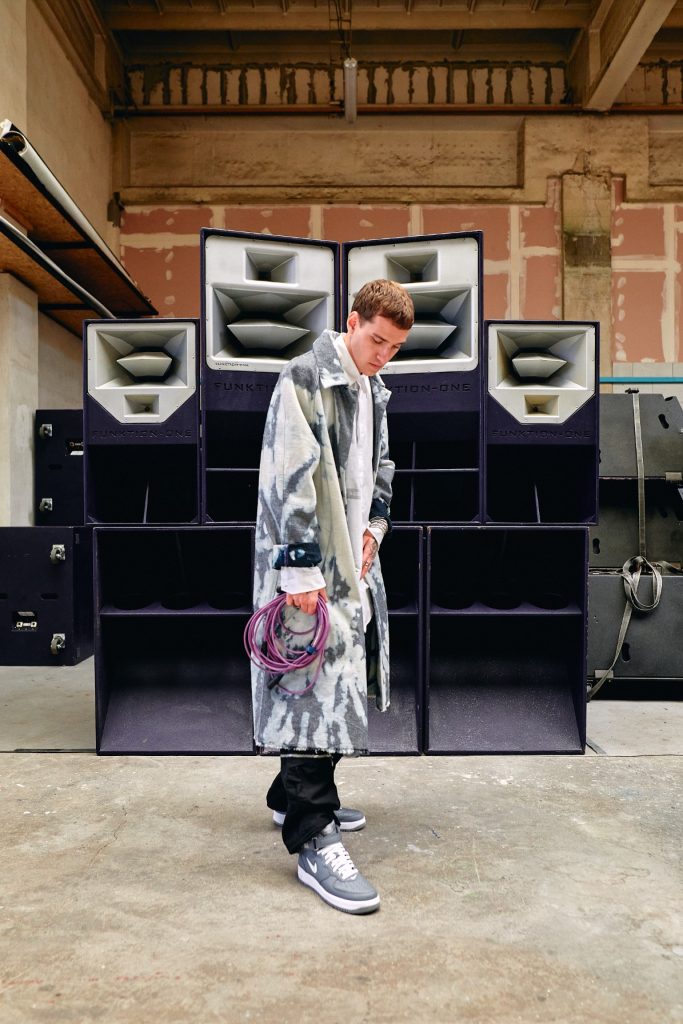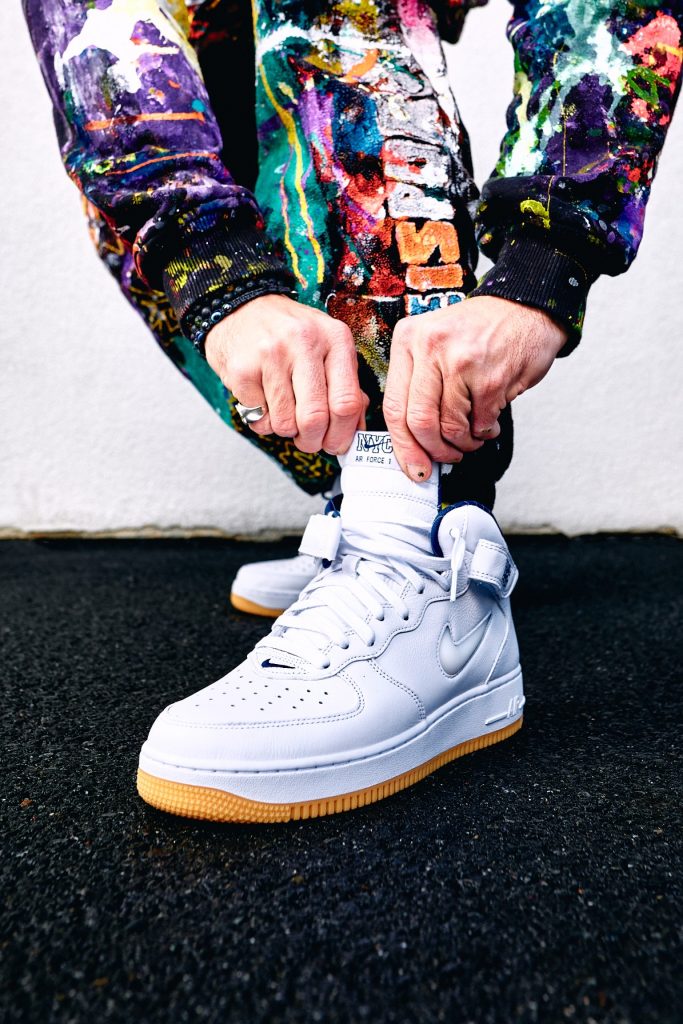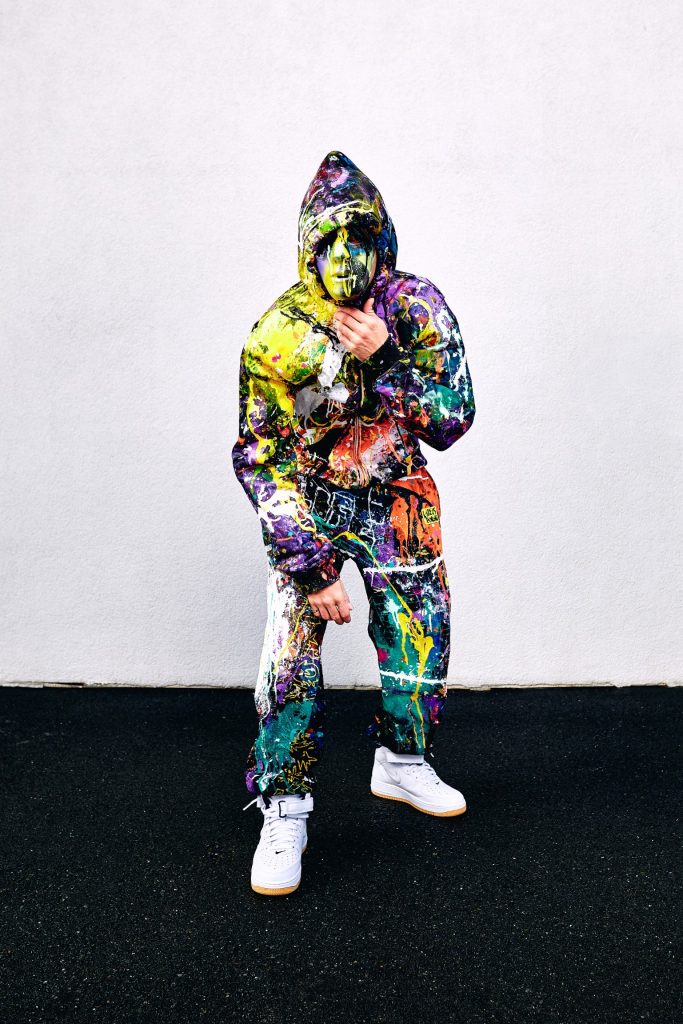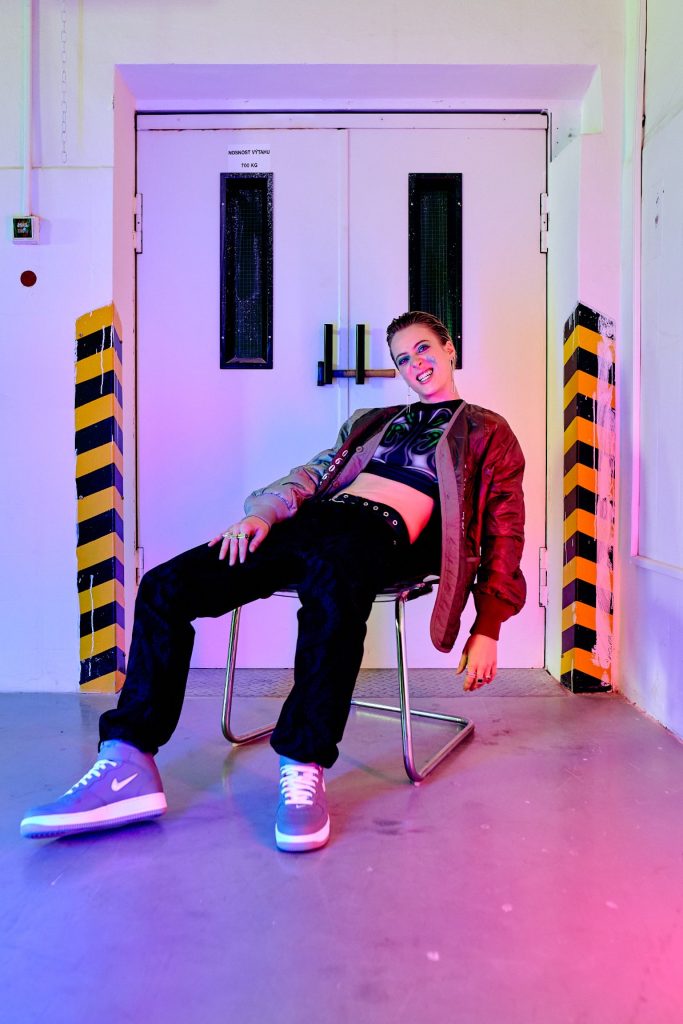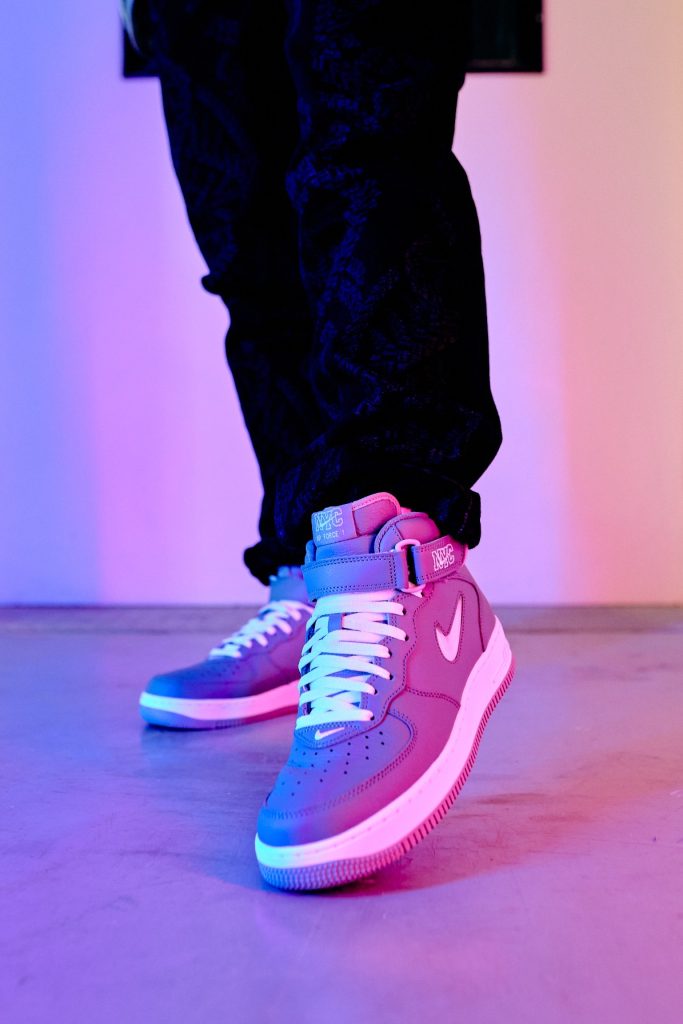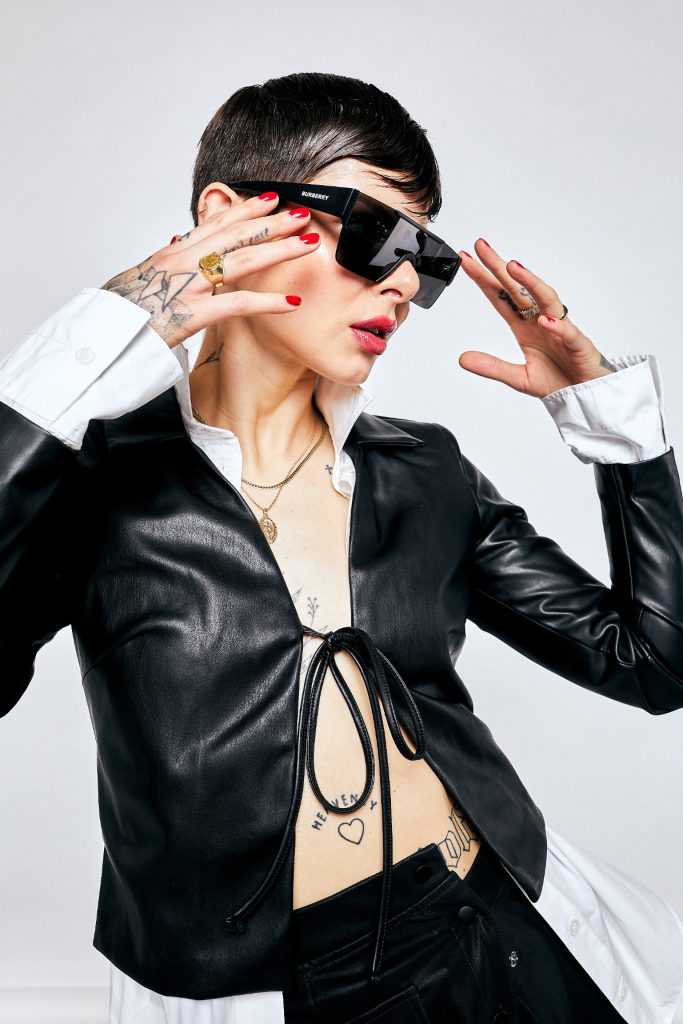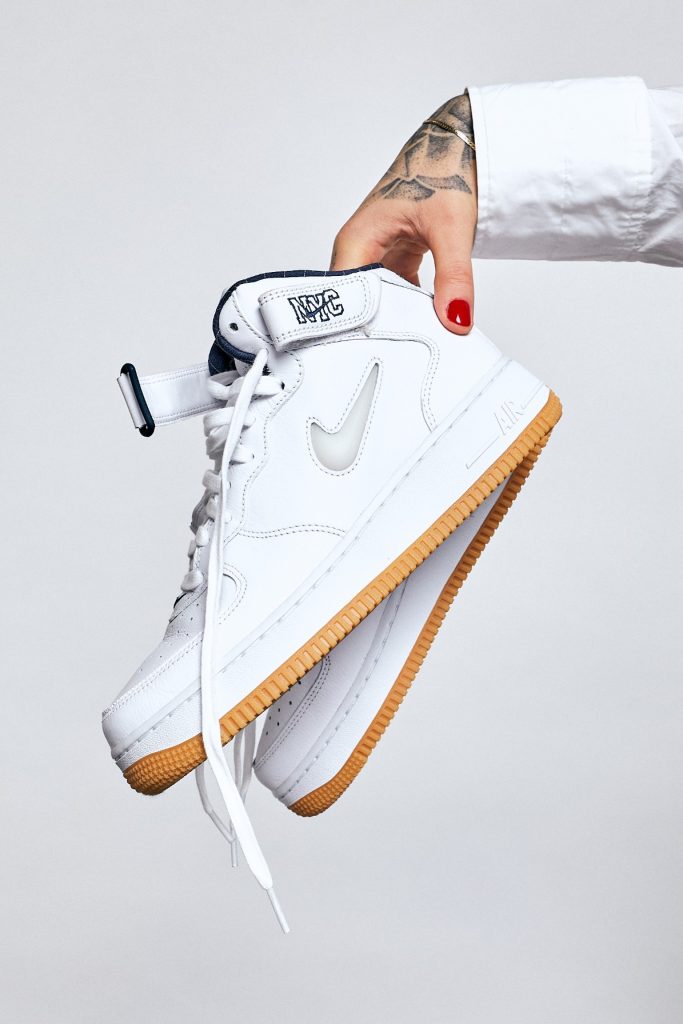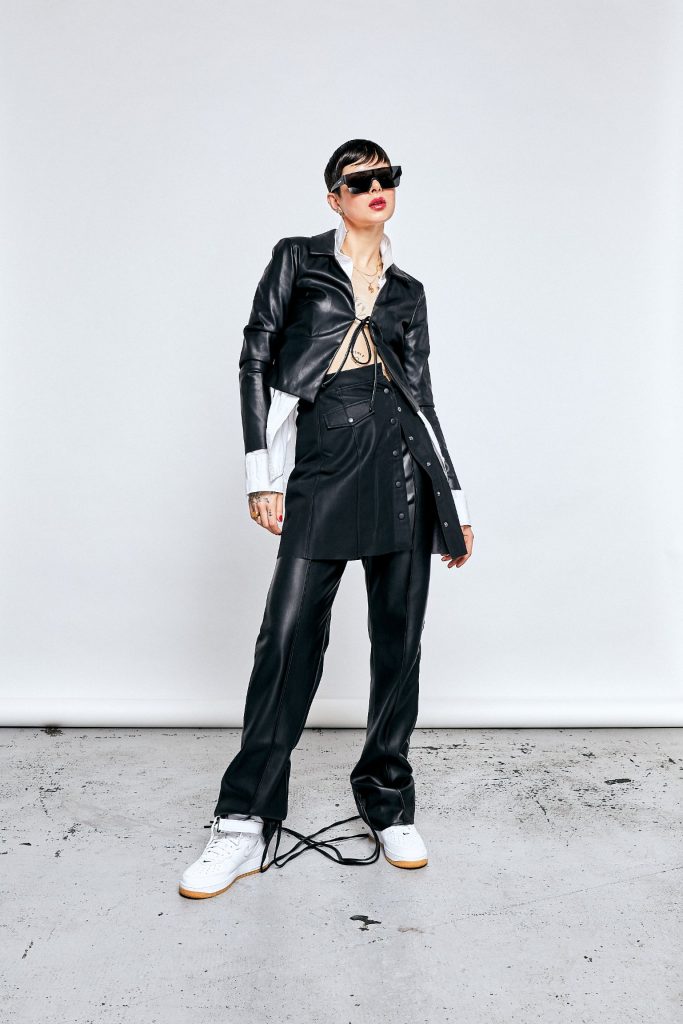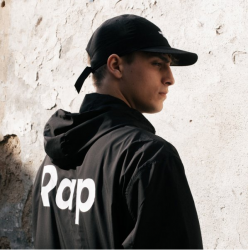 Latest posts by Honza Nosek
(see all)