Buying sneakers is a thing most of us enjoy. However, as soon as you buy one pair, you can't help but immediately start looking for the next one that would compliment your shoe rack. The only bad thing about buying sneakers is usually the price, which sometimes makes us take extreme measures in order to save up the money. There is one rare species of sneaker – the inhumanly expensive one. When you bump into this type of sneaker, you immediately put it back onto the store shelf and pretend you've never seen it in your life. Below, we've compiled a list of the 17 most expensive sneakers in the world in 2022.
But before you start reading, pay attention to how we put this list together – the list isn't 100% accurate – to make it more interesting, we occasionally picked the sneaker that had a more captivating story or a more visually interesting look. The prices of the following sneakers were taken either from an auction house or estimated from their prices on secondary markets.
Now that this disclaimer is out of the way, you're free to check out the most expensive sneakers in the world.
20. Nike x MSCHF Air Max 97 Jesus Shoes – Walk On Water – $4,000
It turns out walking on water is indeed possible. One of the most controversial models that certainly deserves a spot in this list came out during 2019. This Nike Air Max 97 Air Sole could easily be renamed to the Holy Water Sole, as it contains 60ml of holy water from the Jordan river. Every single pair, priced at $1,425, was immediately purchased, and the sneaker subsequently disappeared from the StockX site for upwards of $4,000. Holy shit.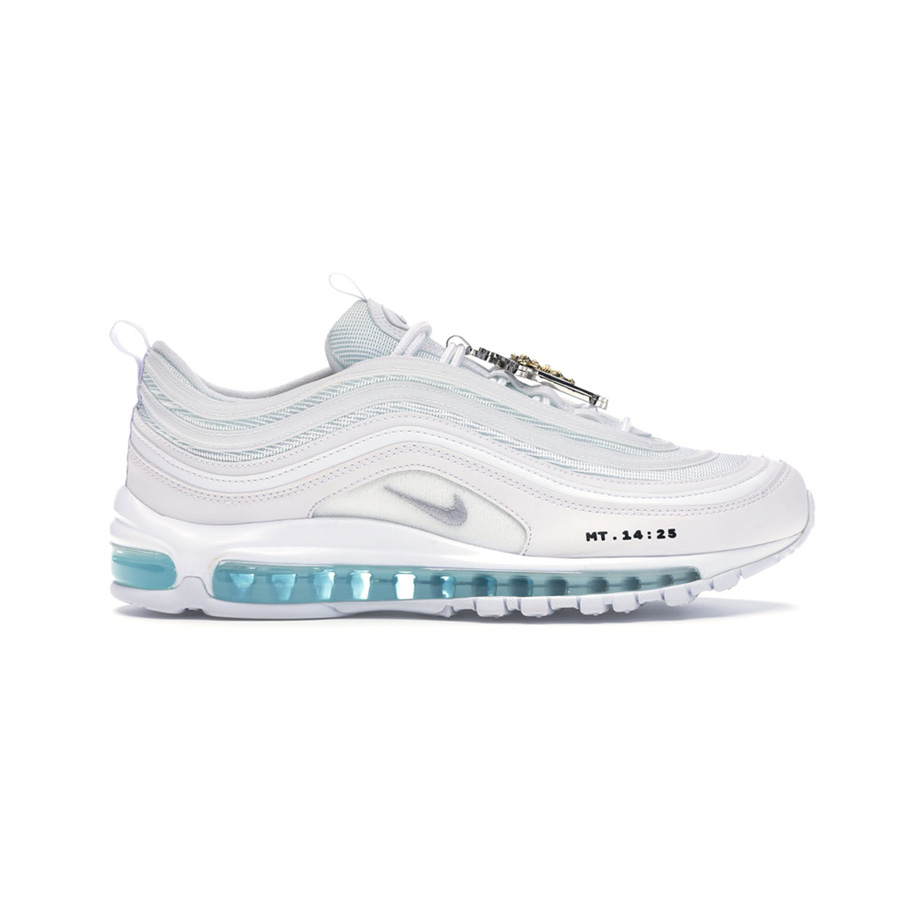 19. Nike SB Dunk High 420 Reverse Skunk (Special Box) – $5,085
Every year, a whole bunch of interesting sneakers are released to celebrate 4/20. One of these is the Nike SB Dunk High Skunk 420, who celebrated their 10th birthday in 2020. So, Nike decided to re-release the model in collaboration with Familia Skateshop – in a limited "Reverse" edition featuring a special box, keychain, stickers and a print. The re-release was designed by its OG creator, Todd Bratrud. A mere 420 pairs were made, and each was meticulously numbred. You might be wondering, how did these sneakers make their way onto this list? Well, here's a couple of pointers – the purple midsole is made from quality, high-end materials and the green sole is rubberized for comfy skating. Add 4/20, the SB trend and Todd Bratrud to the equation, and there you go!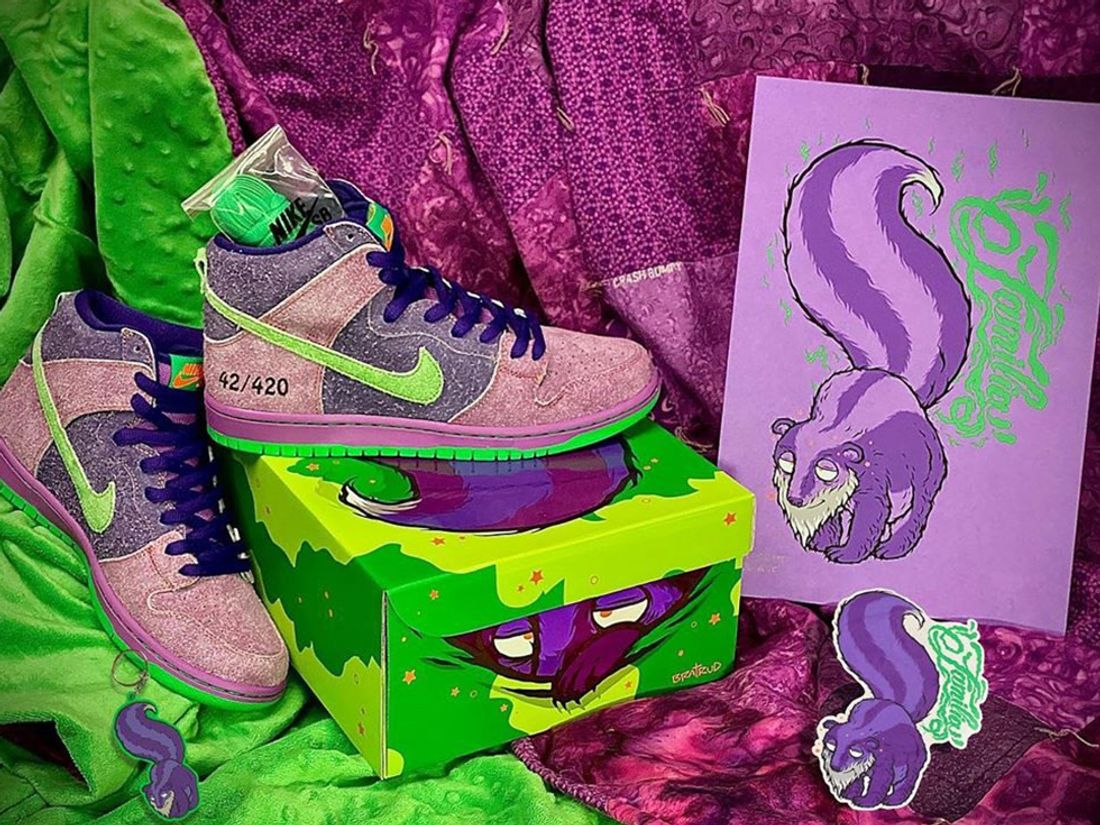 18. DJ Khaled x Air Jordan 3 'Grateful' – $5,100
When DJ Khaled released his album Grateful, his collaboration with Jordan – a pair of Air Jordan 3´s called "Grateful" also came out. What makes these 3´s, featuring Khaled´s "We The Best" slogan so pricey, is that the major key to getting a pair was buying the record and registering into a contest – one that obviously didn't have many winners.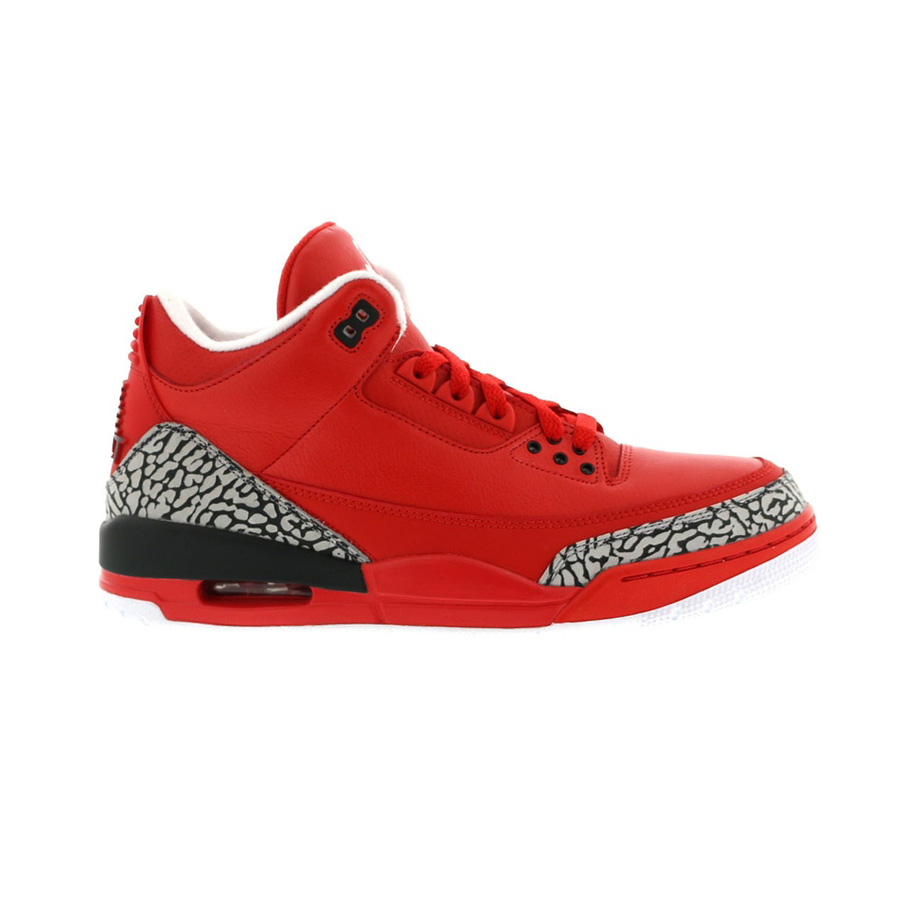 17. Chanel x Pharrell x adidas NMD Hu – $6,076
Most of the Pharrell x adidas NMD Human Race collaboration fetched a high resell price. The pair that stood out the most was the one that also featured a helping hand by Chanel. All together, 500 pairs were made, and to get one, you had to win a special raffle and pay the retail price – something over $1000. Luckier individuals could make up to ten times that amount by reselling them.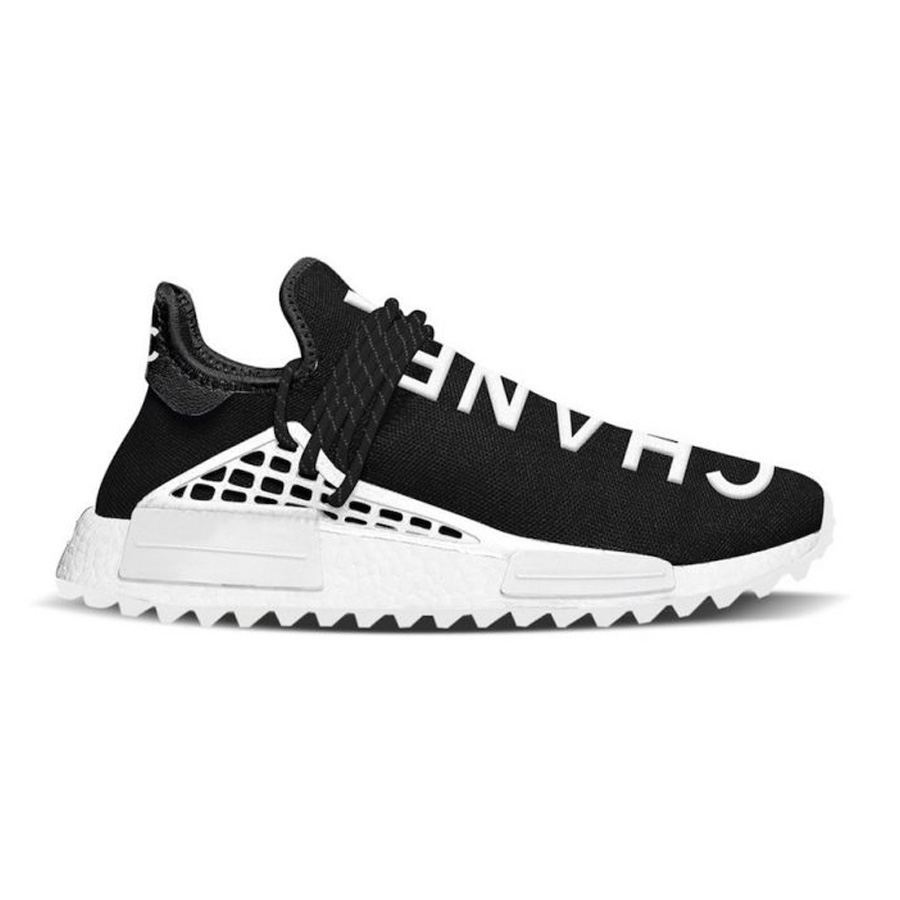 16. Nike Dunk Low Cactus Plant Flea Market Spiral Sage – $7,108
These sneakers are everything that was trending in 2020 – the Dunk silhouette, the Cactus Plant Flea Market brand, LA and high fashion. The sneakers are made from satin, leather and Swarovski crystals. These, alongside the green color, perfectly contrast with classic details like the Swoosh logo and the Nike Air logo. CPFM adds its personal touch with a Smiley face on the side.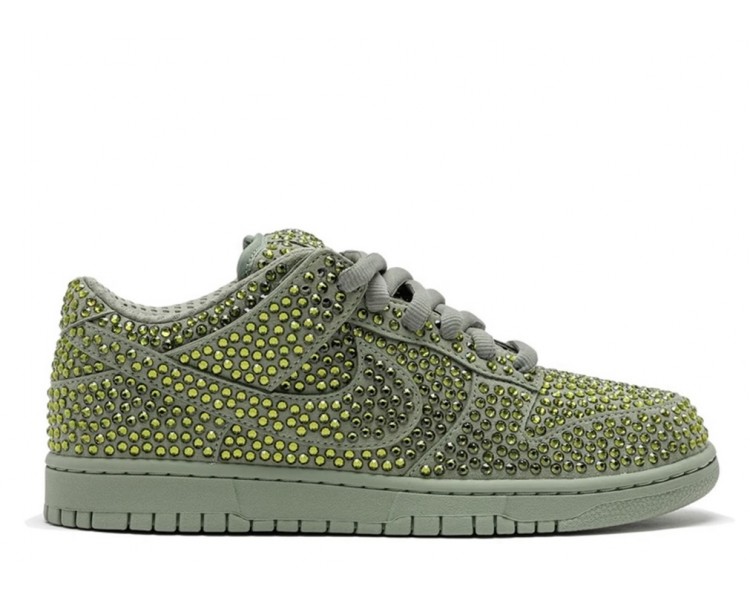 15. Jordan 4 Retro Manila – $8,709
These sneakers were released exclusively for the capital Manila in the Philippines. They are inspired mainly by the city's flag, and are unique for their materials. Listen. The upper is covered with green leather; on the tongue, you will find an ostrich texture, and on the back of the sneakers, a "stingray" leather texture. The sneakers came out in a limited number of 150 pairs, and their price is really proportional to the quality of workmanship and opportunity.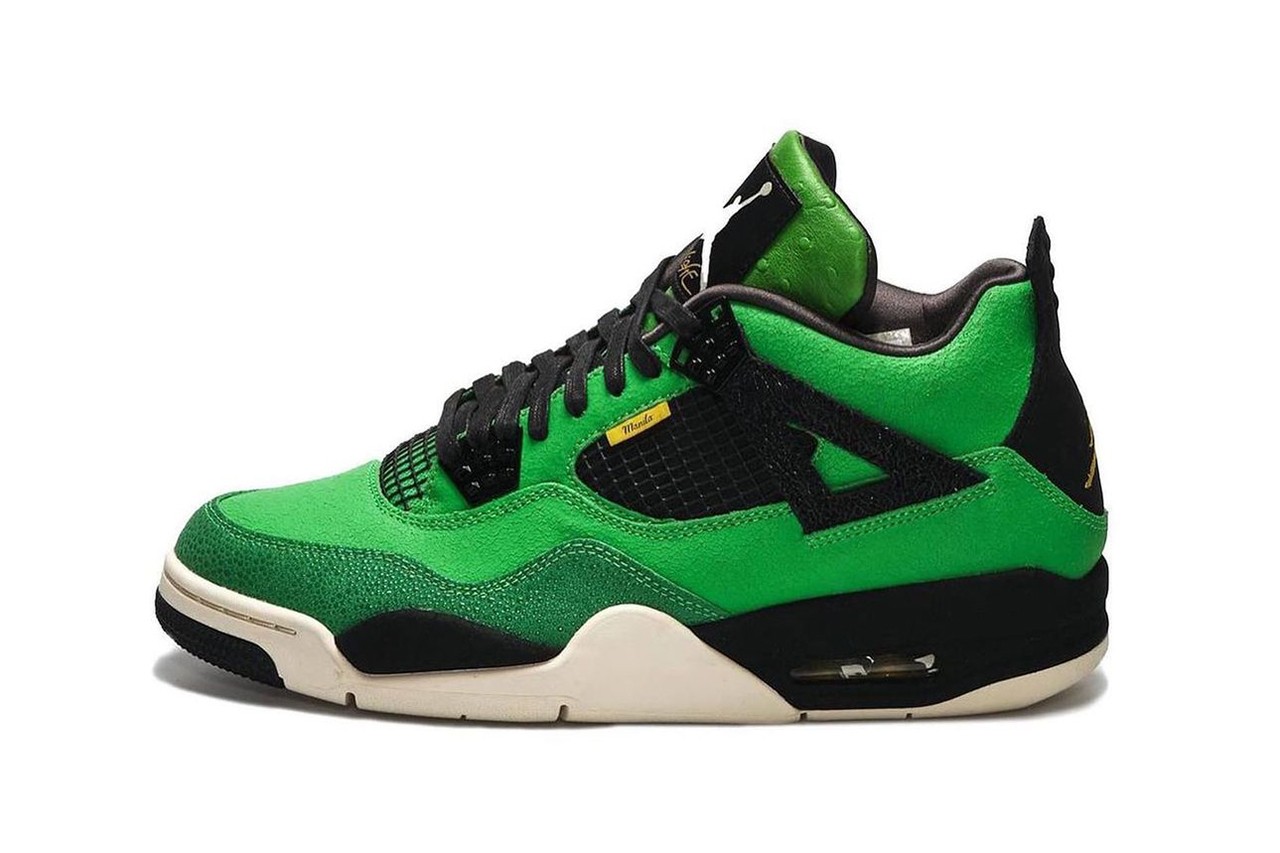 14. Nike Yeezy 2 Red October – $9 544
Before Kanye West signed to adidas, the legendary Yeezy shoes used to be released under Nike. But this is a kind of questionable statement, because at the time of the release of the Nike Yeezy 2 Red October, Kanye wasn't on such good terms with Nike anymore, and at first it even seemed that the Red Octobers would never be released to the public. But they were, and they became the most expensive Yeezy of all time.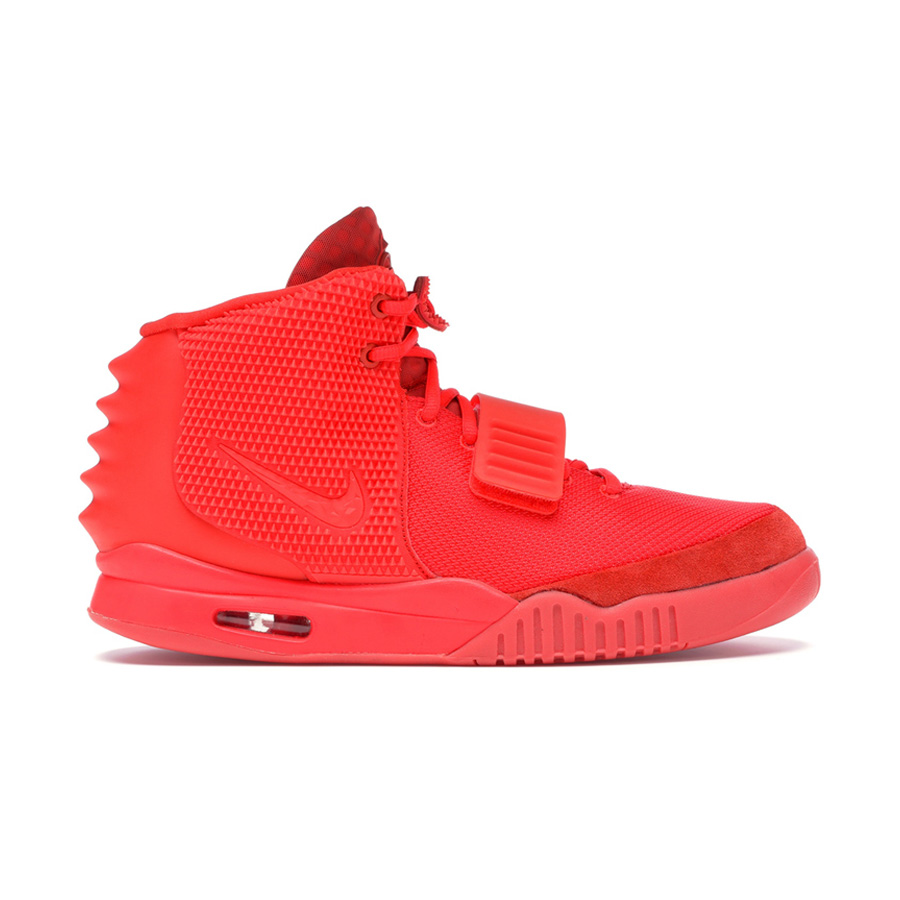 13. Jordan 1 Retro High Dior – $9 860
When adidas announced its collaboration with Prada, no one knew what to make of it. Incidentally, around the same time, the Air Jordan x Dior collab was announced, and the whole sneaker world went crazy. Explaining the whole story would take ten more pages, so I'll sum it up with one sentence: the Dior AJ1's are the perfect crossover of high fashion and streetwear. Their price is justified and, quite frankly, might creep further up in the upcoming years.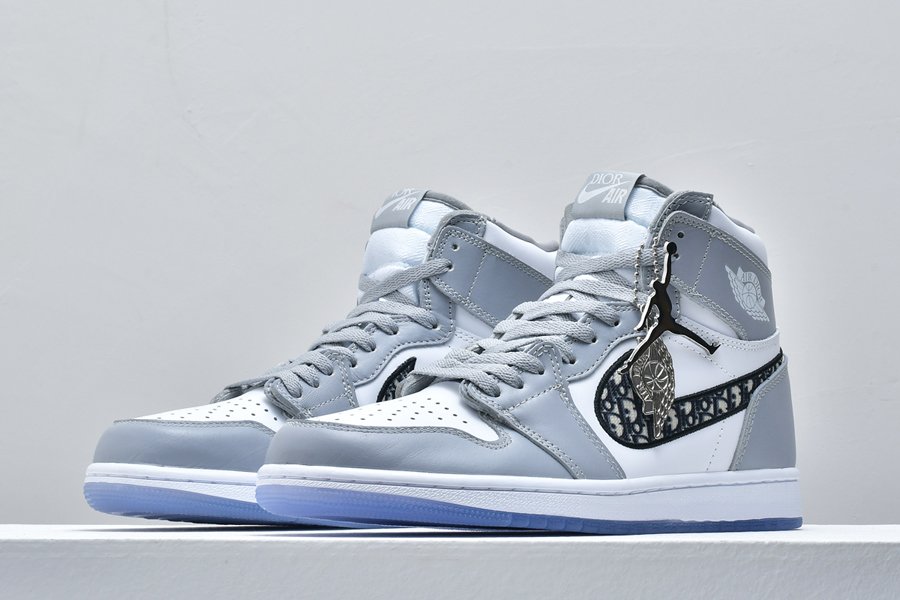 12. Eminem x Carhartt Air Jordan 4 – $13,454
The fifteenth anniversary of Shady Records brought joy not only to Eminem fans, but also to sneakerheads – to celebrate the occasion, Eminem, Carhartt and Jordan teamed up to create a very limited pair of Air Jordan 4´s. These sneakers probably cost more than what you would need to properly equip a recording studio of your own.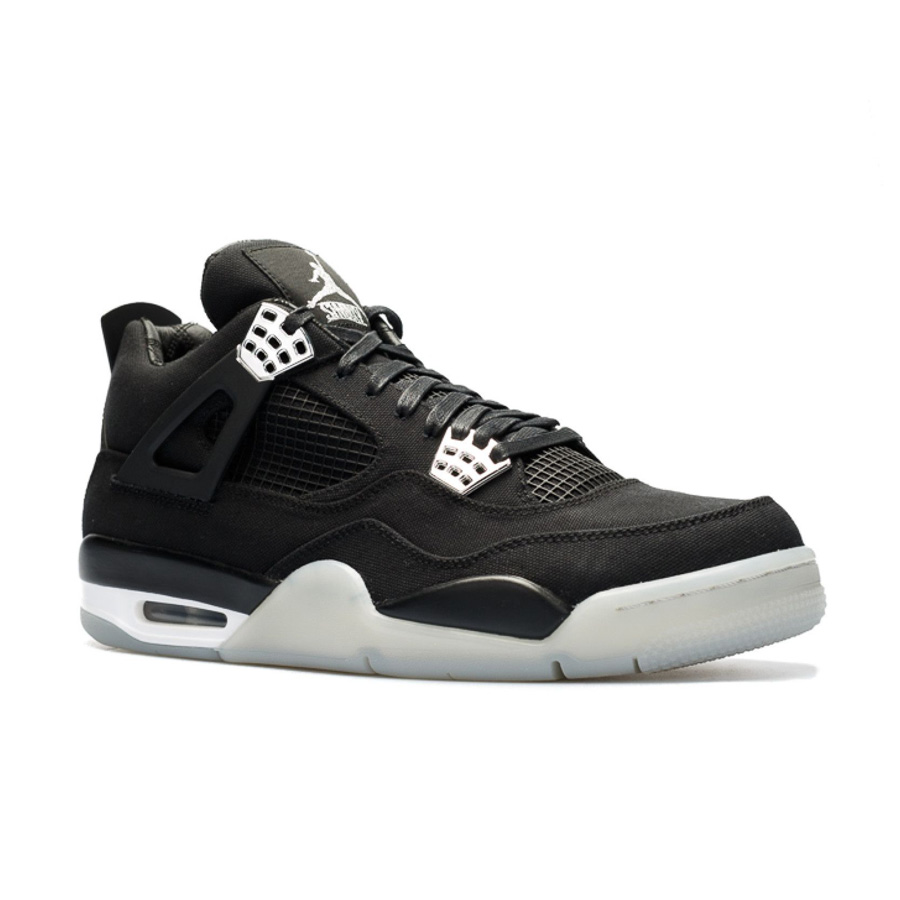 11. Nike Dunk SB Low Staple NYC Pigeon – $24,277
You are looking at one of the most popular "Dunks" ever. When their release was announced in 2005, queues quickly started to form outside designer Jeff Staple´s New York store, and it looked that people would be willing to have a free-for-all for each of the 150 pairs – the situation escalated to the point that the police had to keep an eye on things. The price of the Nike Dunk SB Low Staple NYC Pigeon has been on the rise ever since. A perhaps more affordable alternative for you could be a selection of other colorways.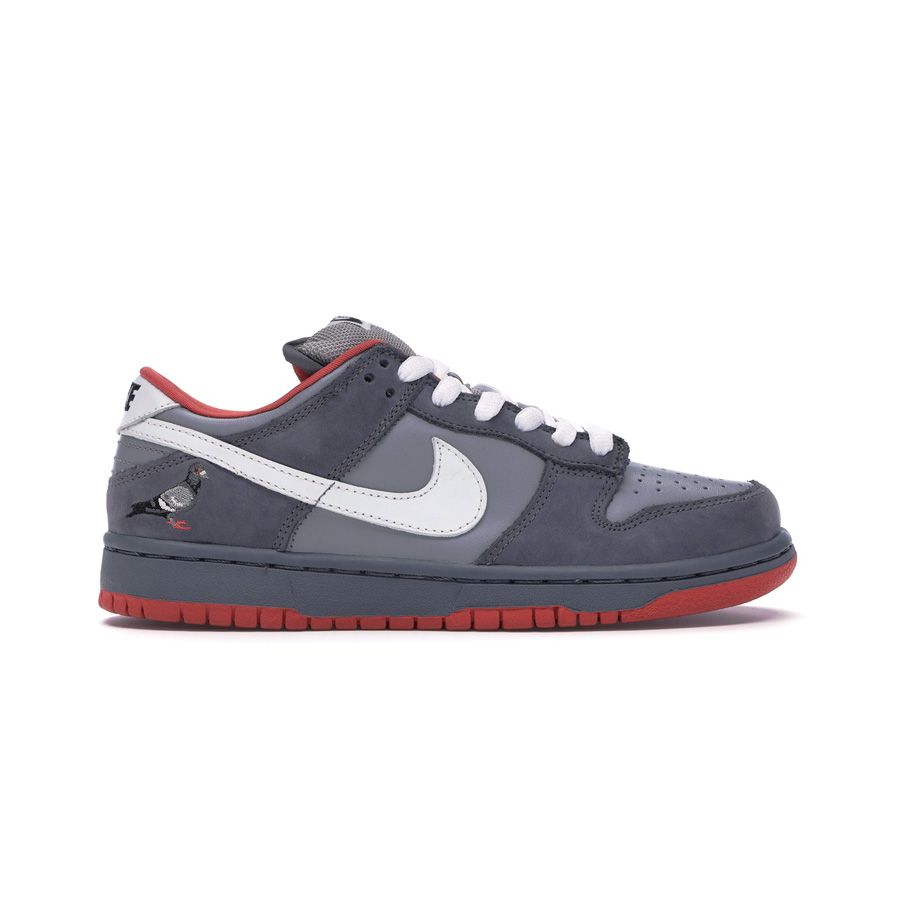 10. Macklemore x Air Jordan 6 Cactus –$25,000
Looking for these at a thrift shop would be completely futile. Why? Because there's approximately 30 000 thrift shops in the USA, with several times that globally – but there are only 23 pairs of these sneakers.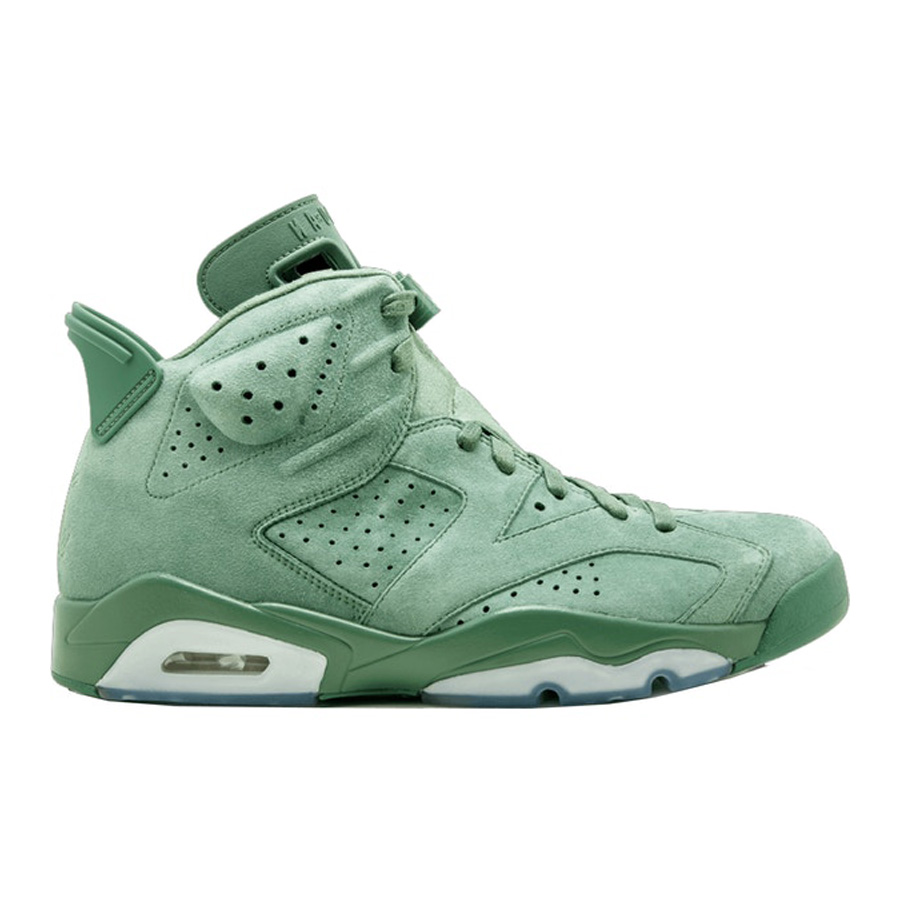 9. Air Jordan 4 Eminem – $32,000
One of the world's most famous rappers makes an appearance on our list for the second time – again with a pair of Air Jordan 4´s, with the subtitle Encore, a reference to Shady´s 2004 album. What makes these sneakers so expensive is probably the fact that they´re incredibly limited – officially, only 23 pairs were made in 2017.
8. Nike Air Mag Back to the Future 2016 – $43,190
One of recent year´s most famous sneakers – owned by, for example, the Slovakian rapper Rytmus. This reference to the legendary movie Back to the Future was released back in 2011 in a quantity of 1,500 pairs. Several years later, in 2016, fans demanded a re-release, which they got – but only 89 more pairs were made, which pushed the Nike Air Mag Back to the Future 2016´s into the top 10 of the most expensive sneakers.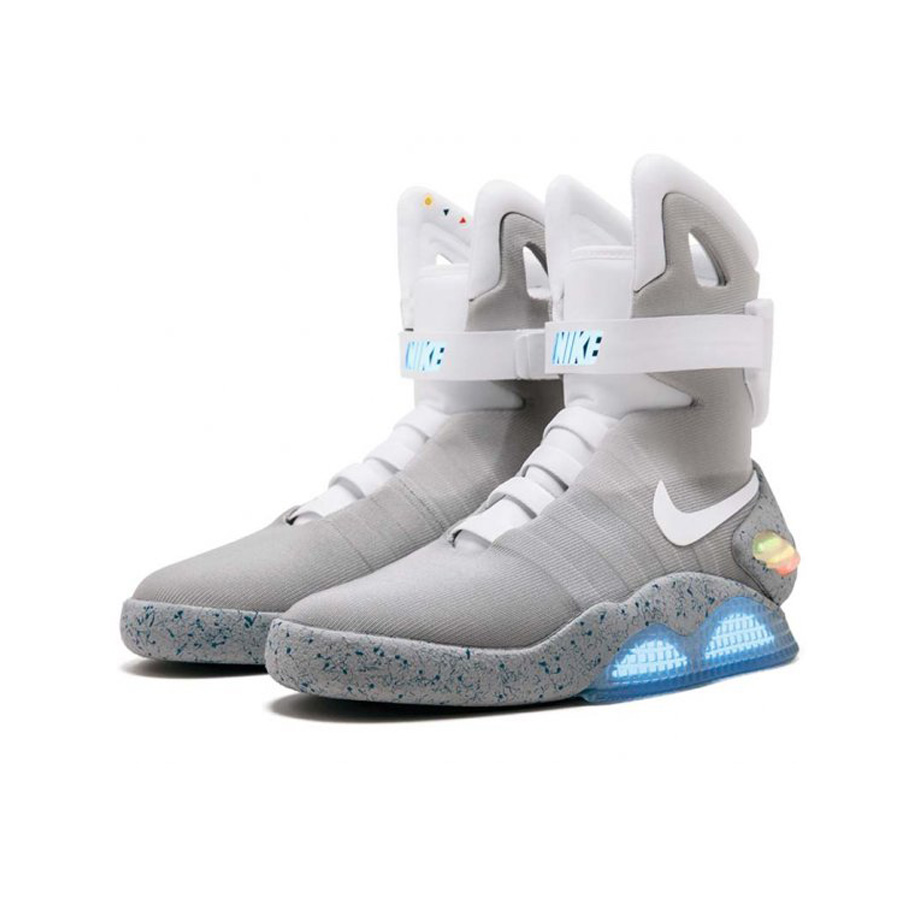 7. Nike So Cal Air Force 1 Supreme Max – $50,000
The legendary rap duo OutKast has millions of dollars in their bank accounts and countless hits and 6 Grammy´s under their belts. With a resume like this, is it really a big surprise that they started spending big money on seemingly unnecessary things? This is exactly what Big Boi, one of the members did when he had a pair of Nike Air Force 1´s customized with 13 carat diamonds, pricing them at $50,000.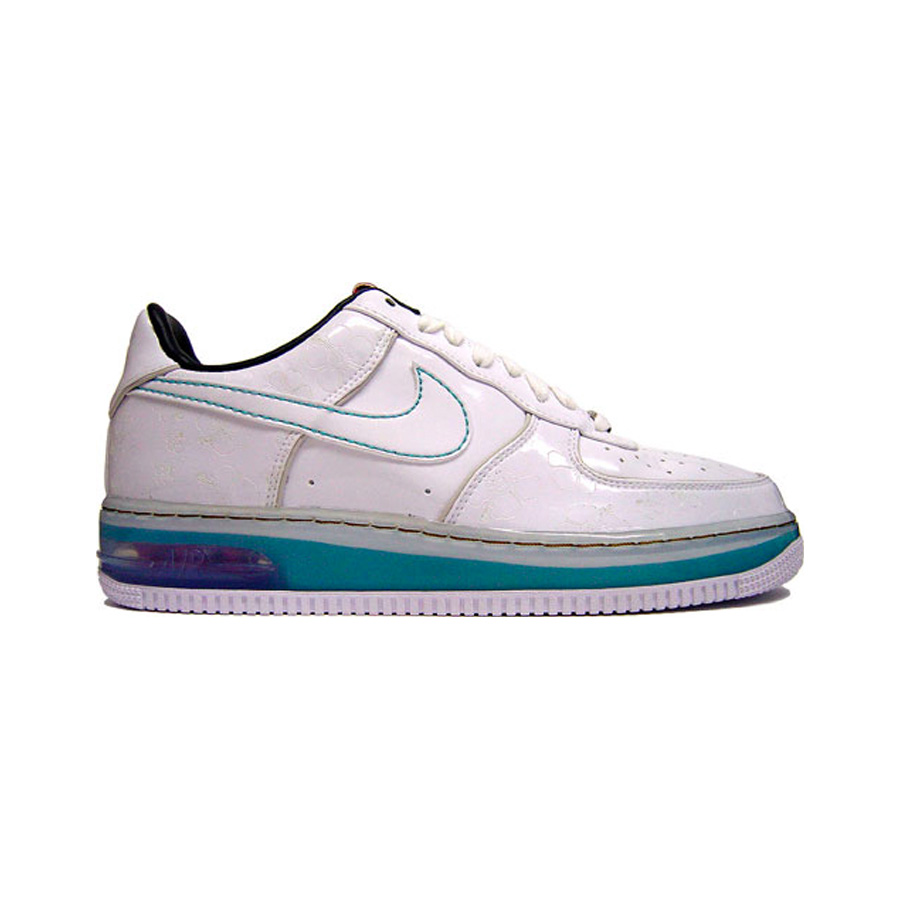 6. Air Jordan Silver Shoes – $60,000
No, these sneakers aren't made from real silver. So why, do you ask, did they sell for $60,000 at an auction? Apart from only 10 pairs being made, Michael Jordan also got one of them as a 32nd birthday gift from his wife, which gives this sneaker a cute backstory.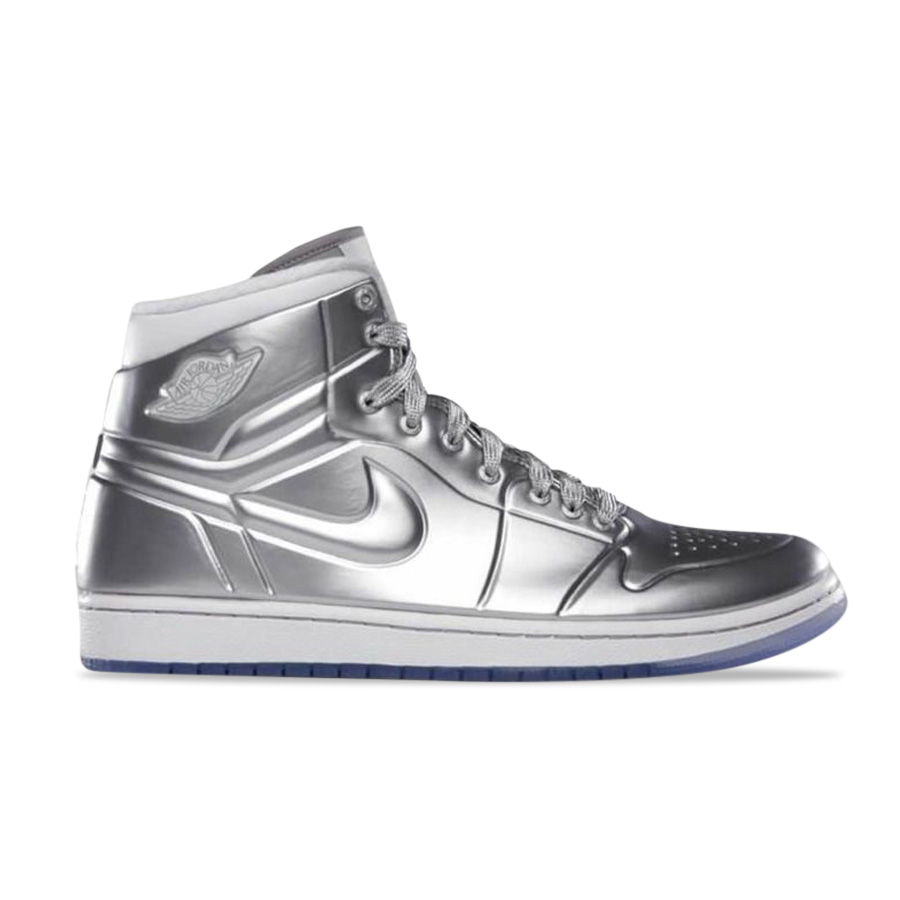 5. Air Jordan 12 OVO (Drake Edition) – $100,000
What you see in front of you is the result of a collaboration between the Jordan brand and rapper Drake's brand OVO (October's Very Own). At first glance, they don´t seem like anything special. However, at a Toronto Raptors game, Drake gave a pair of these sneakers (with a retail price slightly over $200) to one lucky fan, who managed to sell the shoe for an incredible $100,000 on eBay, which made them the second most expensive Jordan sneaker at the time. A lesson to be learned from this is that going to a Toronto Raptors game might be worth it, not only for the entertainment value.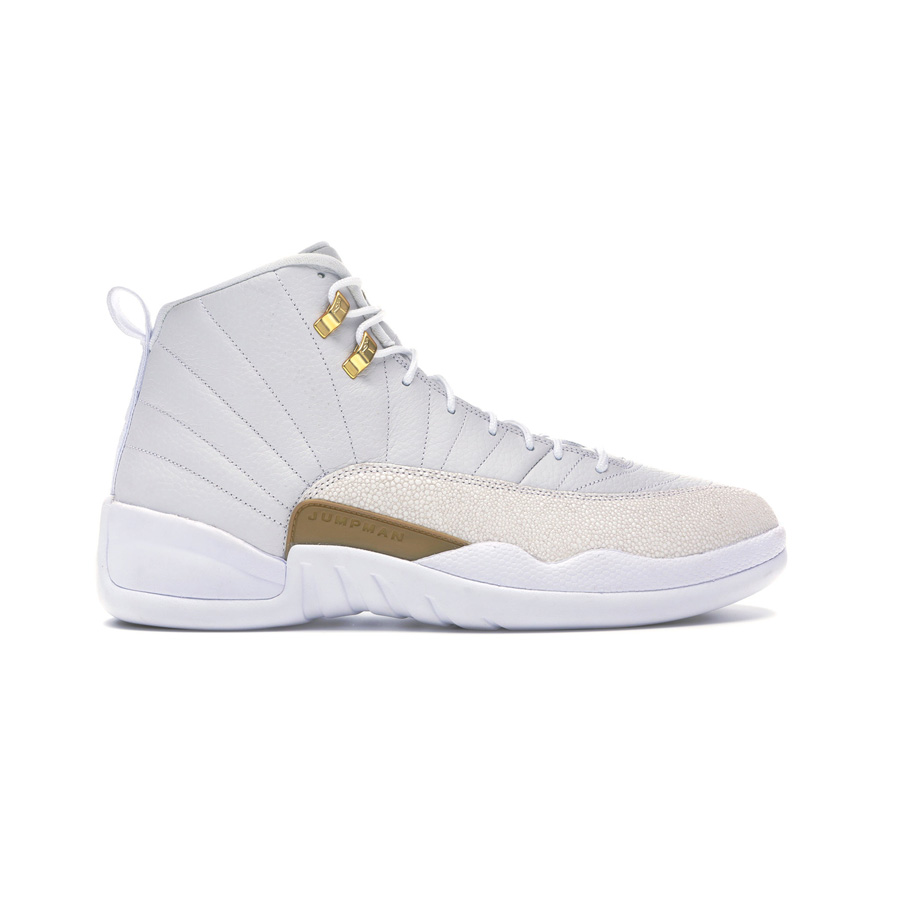 4. Air Jordan 12 (Flu Game) – $104,000
When the final NBA match between Chicago and Utah took place in 1997, Michael Jordan wasn't looking fit to play and all signs pointed to him having a rather nasty case of the flu. But this in no way meant that he would skip out on the final match. Despite pain, dehydration and exhaustion, Jordan finished the game, scoring an unbelievable 37 points. At the time of this victory, he had a pair of Air Jordan 12´s which received the nickname "Flu Game" and later auctioned for $104,000. For a while, that made them the most expensive sneaker sold at an auction. Read more about the Flu game in this article.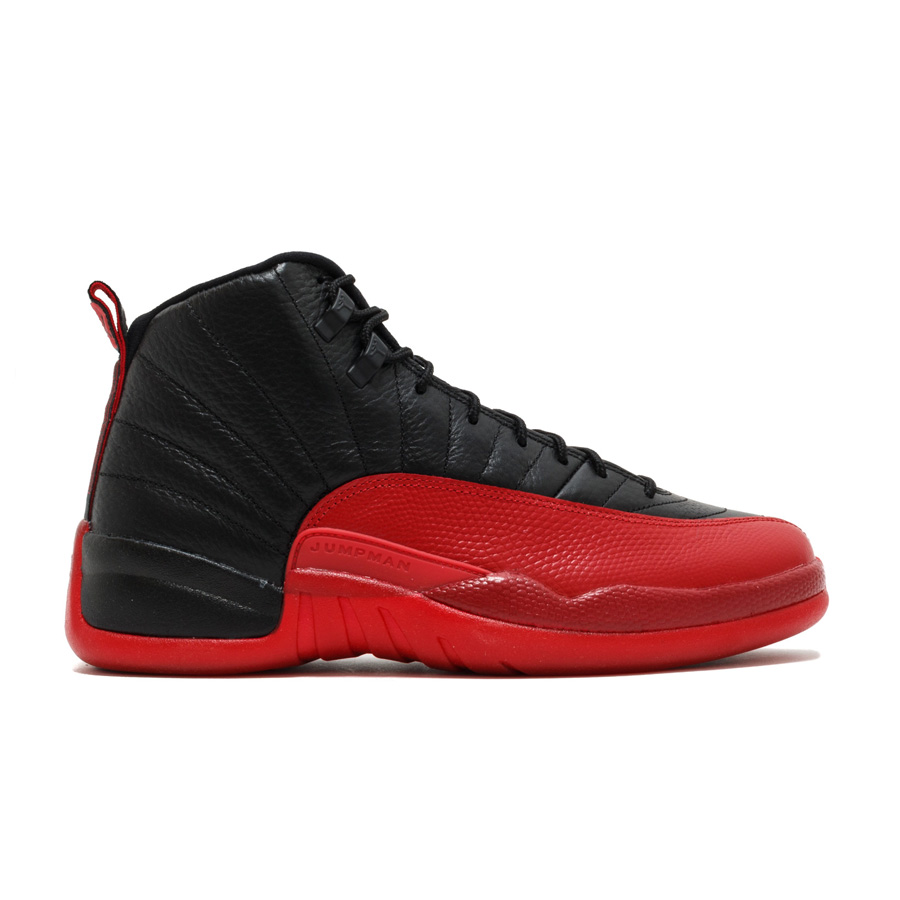 3. Converse Fastbreak, worn by Michael Jordan – $190,373
This is where we start reaching astronomical prices. This crazy price tag wasn´t caused by the sneaker´s rarity or the use of expensive materials. The third pair on our list was owned by Michael Jordan himself – he won the 1984 Olympic games in the USA in these shoes.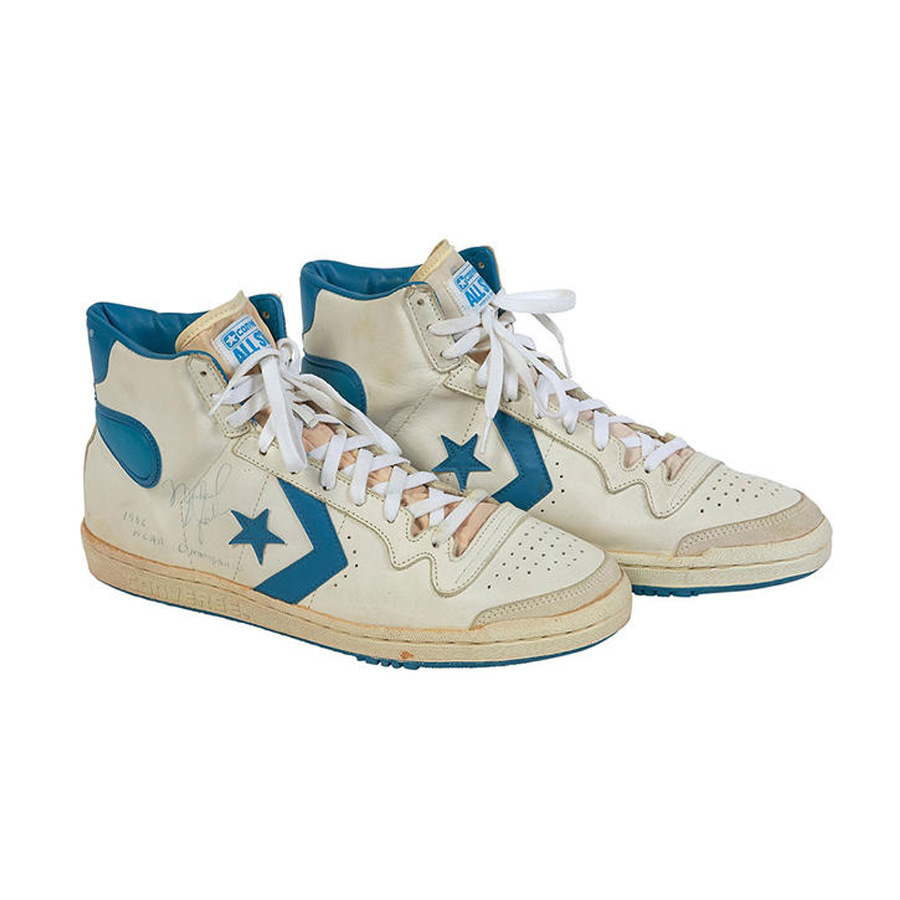 2. Nike Moon Shoe –$437,500
This shoe was designed by Nike´s co-founder Bill Bowerman for the 1972 Olympics qualifiers. It's the only remaining preserved pair of this shoe, and it is also unique because the sole was literally made in a waffle maker. The sneakers were auctioned off at Sotheby's by collector Miles Nadal in July 2019, officially making them the world's most expensive shoes for many.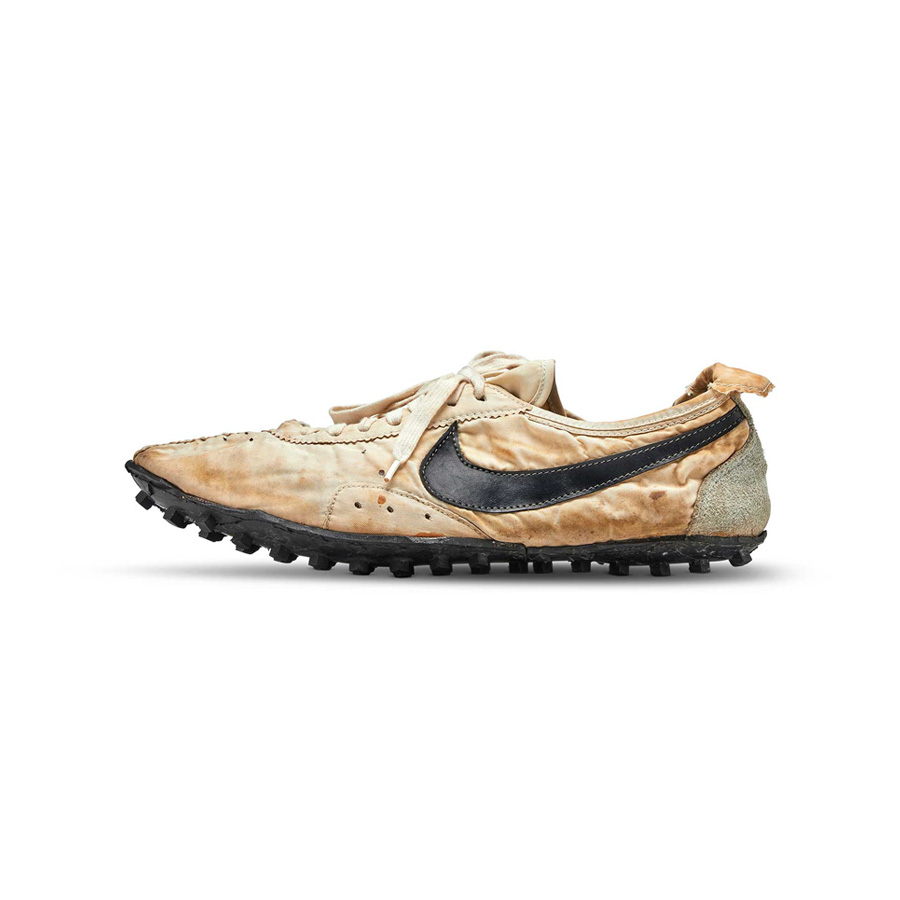 1. Solid Gold OVO x Air Jordan – $2,000,000
This is more of a kind of bonus – you probably wouldn't be able to do much walking in these 24-carat solid gold sneakers, made by Jordan and OVO. So who is the owner of these one-of-a-kind sneakers? Drake himself. Although no official price was released, according to a study that took into account the price of gold in 2016 and the amount necessary to create these sneakers, the shoes are estimated to be worth an incredible $2,000,000. So there you have it, the leader in the world's most expensive sneakers.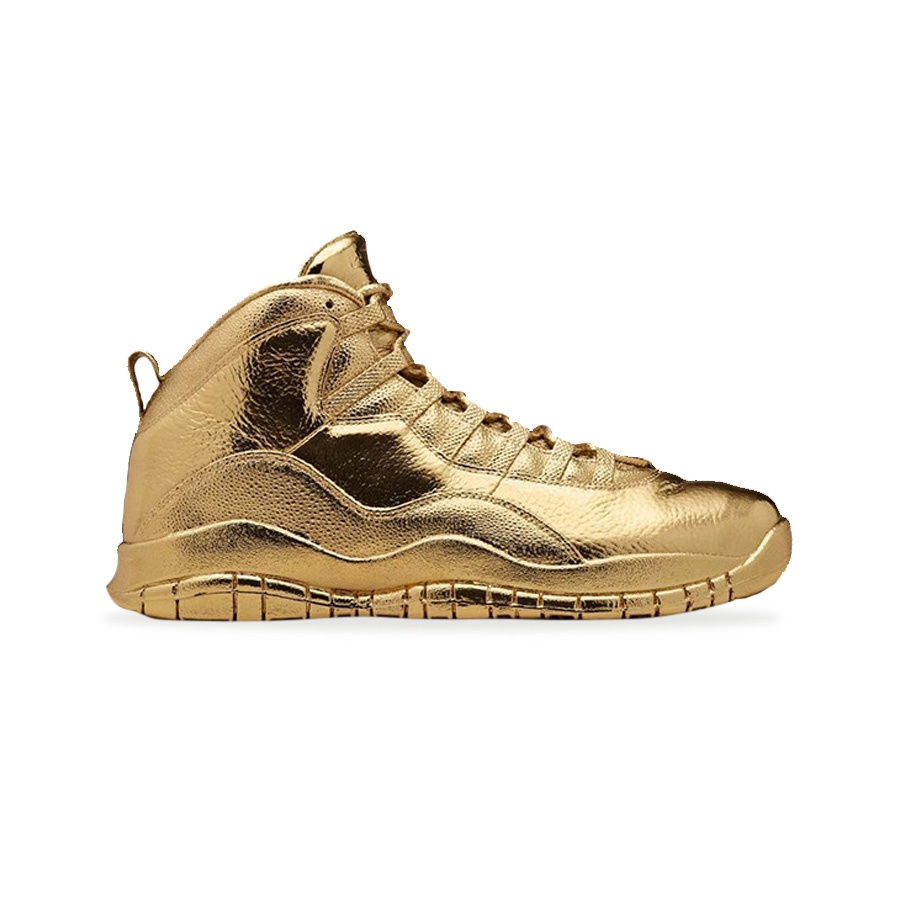 To recap, these are the world's 20 most expensive shoes:
Solid Gold OVO x Air Jordan $2,000,000
Nike Moon Shoe $437,500
Michael Jordan's Game Worn Converse Fastbreak $190,373
Air Jordan 12 (Flu Game) $104,000
Air Jordan 12 OVO (Drake Edition) $100,000
Air Jordan Silver Shoes $60,000
Nike So Cal Air Force 1 Supreme Max $50,000
Nike Air Mag Back to the Future 2016 $43,190
Air Jordan 4 Eminem $32,000
Macklemore x Air Jordan 6 $25,000
Nike Dunk SB Low Staple NYC Pigeon $24,277
Eminem x Carhartt Air Jordan 4 $13,454
Jordan 1 Retro High Dior $9,860
Nike Yeezy 2 Red October $9,544
Jordan 4 Retro Manila $8,709
Nike Dunk Low Cactus Plant Flea Market Spiral Sage $7,108
Chanel x Pharrell x adidas NMD HU $6,076
DJ Khaled x Air Jordan 3 'Grateful' $5,100
Nike SB Dunk High 420 Reverse Skunk (Special Box) $5,085
Nike x MSCHF Air Max 97 'Jesus Shoes – Walk On Water $4,000
If you´re interested in sneakers that might make the list in the future, check out our upcoming releases post and register in one of our raffles. Or visit our limited edition sneakers store category.
Or you can explore more about the sneaker world and look at a close-up view of the first Air Jordan 1 release or find out more about the legendary Nike Air Max 90. Or maybe just get to know FTSHP blog better to know what kind of information you can expect here.
Which sneakers got out of the 20 of the most expensive sneakers?
Air Jordan V 'Trophy Room' Friends & Family – $10,000
According to several sources, the Air Jordan V Trophy Room Friends & Family verison is the most valuable sneaker made in 2019. The price of the shoe, designed by Marcus Jordan, Michael Jordan´ son, is something over $10 000 on StockX.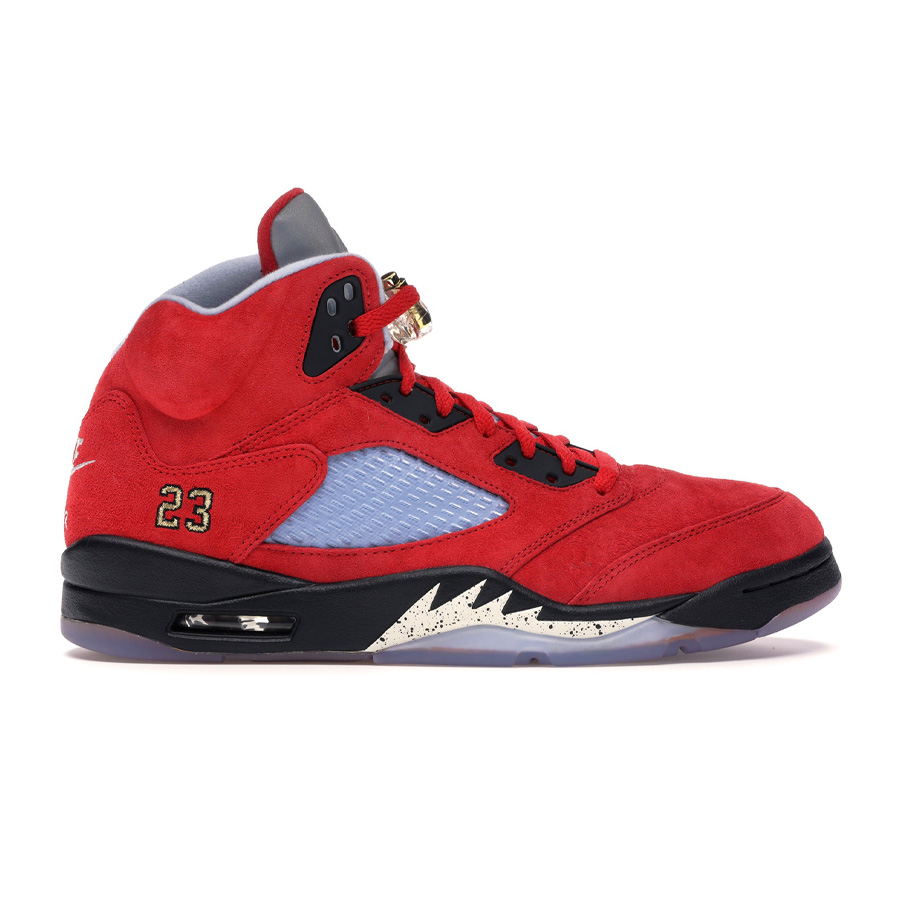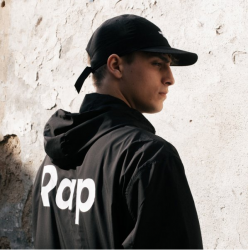 Latest posts by Honza Nosek
(see all)