The clothing and footwear industry is still a huge burden for planet Earth, so big brands are implementing changes and new rules into their manufacturing processes. In a time frame of several years, these should significantly reduce the ecological footprint left behind the manufacturing processes. Every day is important in deciding Earth's future, and even the smallest changes for the better have a compounding effect on our home planet's health. Today, we're going to talk about the sustainable strategy of legendary footwear and clothing brand Vans – by 2030, they want to put a number of rules into effect, in order to become an even bigger inspiration to other companies.
Vans was born in Anaheim, CA in 1966, then called The Van Doren Rubber Company. Since the brand's beginning, rubber was to Vans what sunshine is to California's coastline. But at the time, the brand's forefather, Paul Van Doren could hardly see what rubber would turn out to be in the next decade – also, sustainable technologies back then weren't nearly as advanced and financially viable as they are now.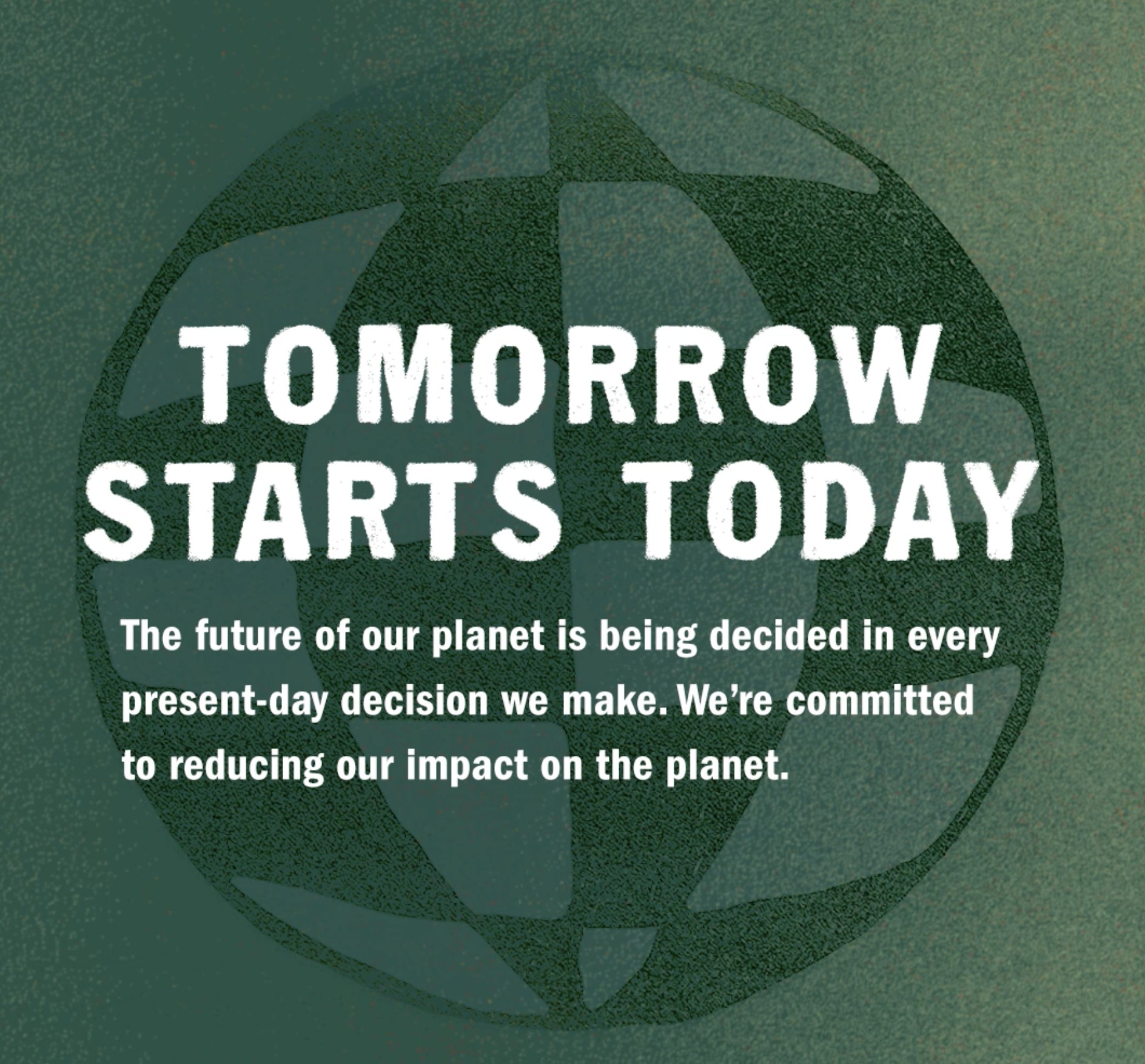 YOU CAN MAKE CHANGES EVERYWHERE
In their detailed manifesto, Vans pledges to use and source 100% of their main materials in a sustainable fashion, from reputable sources or through recycled materials. Apart from rubber, this also means cotton, leather, polyester and nylon. This accounts for 85% of all the materials Vans uses.
Next, Vans plans to strictly limit the use of plastic across all workspaces – not just stores and factories, as well as eliminating all plastic shopping bags by the end of 2021.
There's a long road ahead for Vans, interwoven with many other milestones – the closest are around the middle of the decade, when Vans should start using only 100% sustainably sourced cotton and at least 50% of their polyester should be recycled. The brand that gave us silhouettes like the Old Skool, Era and Sk8-Hi also plans to use exclusively sustainable sources of energy in all of their establishments by 2025.
In total, the negative impact of all the brand's material use should lower by 35%. Also worth noting, the brand plans to make the transportation methods less harmful to the environment.
FOR THE FUTURE GENERATIONS
The last, and maybe most important part of the brand's whole initiative is maintaining a creative approach – Vans decided to actively look for new solutions instead of just waiting for them to magically appear, as confirmed by Kim Matsoukas, the brand's senior manager of sustainability: "At Vans, we believe that sustainability starts with every one of us, but can only be achieved through cooperation. As a company ingrained in youth culture, we use our pledge for sustainability to find new solutions to change our product's life cycles and protect the environment for future generations. There's a lot of work to be done, but the whole Vans family, in partnership with the PUR Project, Terra Genesis and other organizations that protect the environment are there to help. We want to achieve these goals by 2030, and create a better future for the environment, our communities and our planet."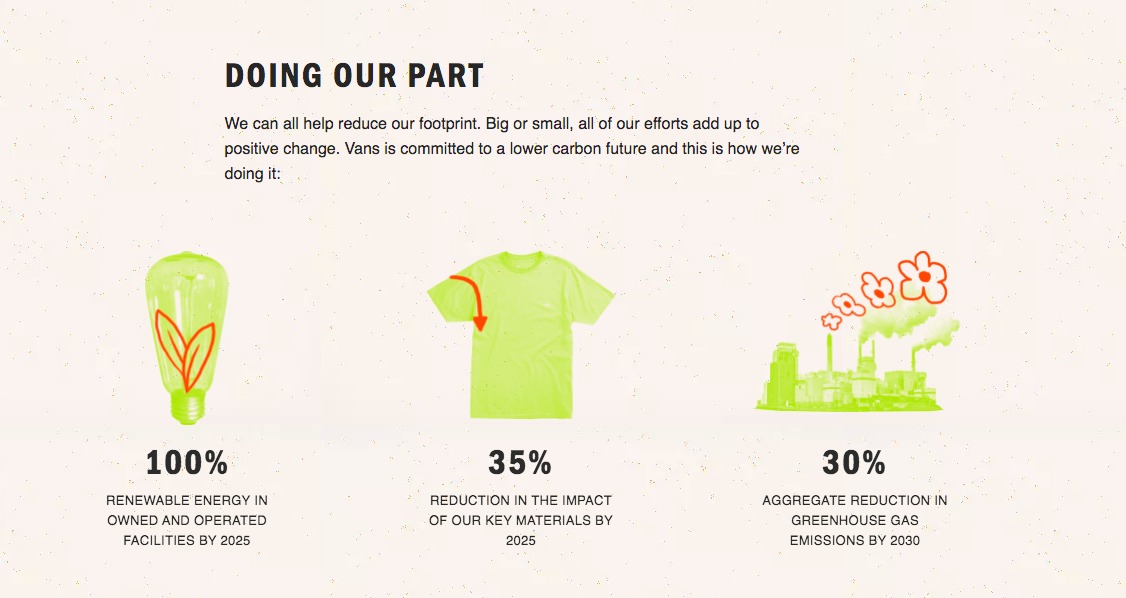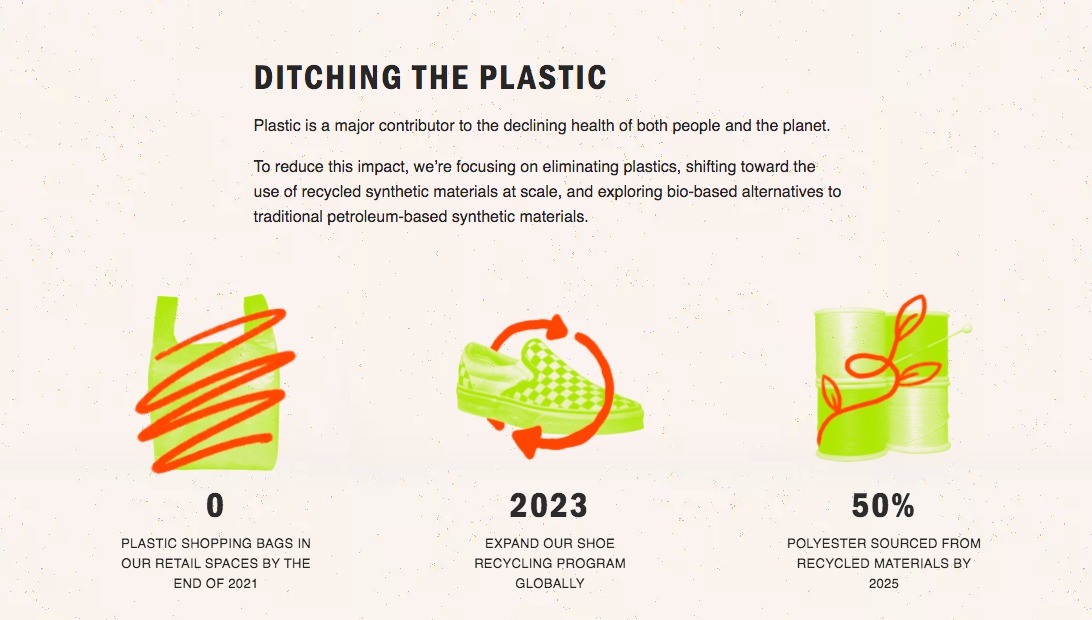 To be honest, I was happy when I read Vans' statement and saw the aforementioned emphasis on change. The people over at Vans, as well as other brands manifesting for sustainability, know that the purpose of their activity isn't to save the world, but more so to highlight the importance of a responsible approach to the environment that we should all have. Not just companies, institutions and groups, but all of us as individuals. As we often repeat, meaningful change doesn't have to mean the end of a materialistic lifestyle and moving to log cabins in the woods. You help with every small step you take. The fact that you read this article from start to finish means that this topic means something to you. Which I, and the whole of Footshop, want to honestly thank you for.
With its sustainable program, Vans now belongs to the group of companies that showcase ecological responsibility. In the past, we've written about how Nike and adidas are doing in regards to sustainability.
On our website, you can find a whole page dedicated to sustainability, featuring our own sustainable projects, interesting articles and also a segment with sustainable products available at Footshop.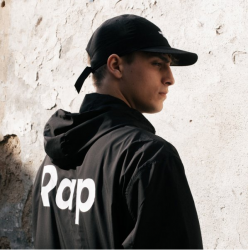 Latest posts by Honza Nosek
(see all)